Looking for a large format CO2 laser leather cutting machine for making custom or personalized leather bags, leather bracelets, leather wallets, leather patches, leather purses, leather jacket, leather fabric, leather earrings, leather jewelry, leather shoes, leather tags, and more laser cut leather projects for commercial use? Review the 2022 top rated leather laser cutter for synthetic leather, leatherette, and genuine leather. Now the 2022 best commercial laser leather cutter for sale at affordable price.
Demonstration Video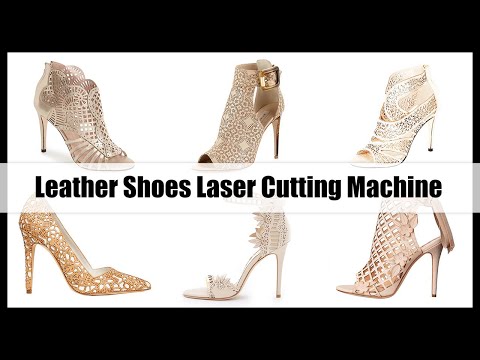 Product Details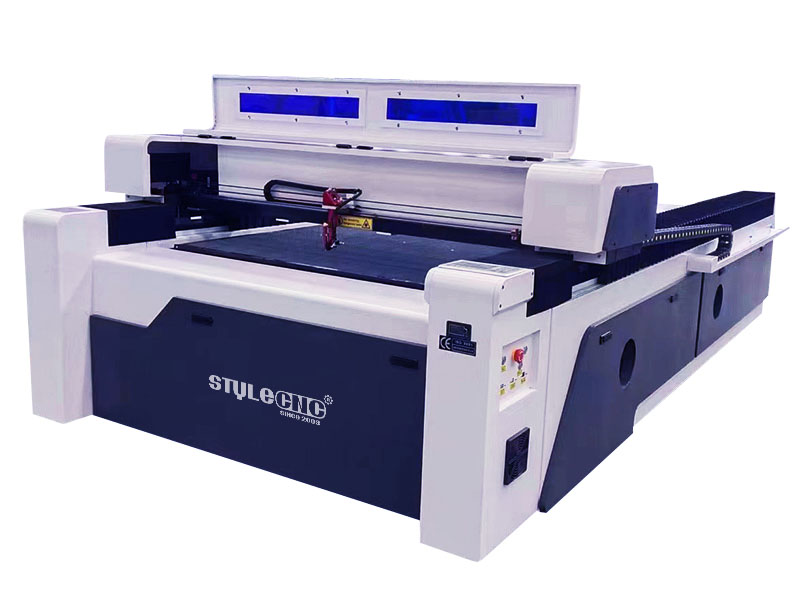 What Is A Leather Laser Cutter?
A leather laser cutter is an automatic CNC laser cutting machine with CO2 laser tube to etch, engrave and cut synthetic leather, leatherette, genuine leather, full grain leather, top grain leather, corrected grain leather, napped leather, embossed grain leather, alcantara leather, split suede leather, natural leather, suede leather, nubuck sueded grain leather, synthetic leather, reconstituted, bonded or fibre leather for making custom or personalized leather tote bags, leather bracelets, leather tags, leather wallets, leather patches, leather earrings, leather purses, leather jacket, leather fabric, leather jewelry, leather flask, leather shoes, leather saddlery, leather garment, leather upholstery and more laser cut leather projects.
A laser leather cutter can combine on-site production operations and give full play to motion control performance and laser processing effects. It has a unique interactive design that can work offline, cutting results are uniform, and processing efficiency is doubled, so that the goal of saving costs and increasing output is under control in. A laser leather cutting machine is mainly driven by a motor and a belt or a screw rod to drive the position of the laser head to change to realize the laser cutting function. The graphics can be designed at will through the computer, the operation is simple and convenient, the cutting precision is high, and the speed is fast.
Why Use Laser To Cut Leather? – Benefits And Advantages
Leather laser cutting has narrow slits and small deformation of the workpiece. The laser beam of the leather laser cutting machine is focused into a small spot, so that the focal point can reach a high power density. At this time, the heat input by the beam far exceeds the part that is reflected, conducted or diffused by the material, and the material is quickly heated to the degree of vaporization, and evaporates to form a hole. As the beam and the material move relatively linearly, the holes continuously form slits with a very narrow width. The cutting edge is slightly affected by heat, and there is basically no deformation of the workpiece.
During the cutting process, an auxiliary vapor suitable for the material to be cut is added. Oxygen is used as an auxiliary vapor to produce an exothermic chemical reaction oxidizing material with molten metal, and at the same time, it helps blow away the slag in the kerf. Compressed air is used to cut polypropylene and other plastics, and inert vapor is used to cut flammable materials such as cotton and paper. The auxiliary vapor entering the nozzle can also cool the focusing lens, preventing smoke and dust from entering the lens holder to contaminate the lens and cause the lens to overheat.
Leather laser cutting is a non-contact processing with high energy and good density controllability. After the laser beam is focused, a small point of action with extremely strong energy is formed. There are many advantages when it is applied to cutting.
First of all, the laser light energy is converted into amazing heat energy and kept in a very small area, which can provide narrow straight edge slits, the smallest heat-affected zone adjacent to the cut edge, and minimal local deformation.
Secondly, the laser beam does not exert any force on the workpiece. It is a non-contact cutting tool, which means that the workpiece has no mechanical deformation, no tool wear, and no tool conversion problem. The cutting material does not need to consider its hardness, that is The laser cutting ability is not affected by the hardness of the material being cut, and any hardness material can be cut.
Thirdly, the laser beam has strong controllability, high adaptability and flexibility, so it is convenient to combine with automation equipment, and it is easy to automate the cutting process. Because there is no restriction on the cutting workpiece, the laser beam has unlimited profiling cutting Ability, combined with a computer, can layout the entire board, saving materials.
Laser leather cutting machine has a wide range of adaptability and flexibility. Compared with other conventional leather cutting tools, leather laser cutter has no burrs, wrinkles and high precision. Laser cutting has greater adaptability. First of all, compared with other thermal cutting methods, as a thermal cutting process, other methods cannot act on a very small area like a laser beam, resulting in a wide incision, a large heat-affected zone and obvious workpiece deformation.
2022 Top Rated Commercial Laser Leather Cutting Machine Features
1. Open-type worktable, which is widely used in cutting and engraving large size materials with high precision and speed, such as advertising, light industry, woodworking, arts and crafts.
2. Powerful stepper motors and high imported HIWIN linear guide ensure the fast speed and stability.
3. DSP control: RD6442 control system with high speed, stability, anti-interference ability. Advanced USB control and Flash Disk (U Disk) off-computer control system are optional.
4. CO2 laser tube 80W, 100W, 130W, 150W, 180W for option.
5. Professional software for laser machine, which supports  PLT, DXF, BMP, AI, DSF formats, it is applicable for drawing programs such as CorelDraw, PhotoShop, AutoCAD, etc.
6. The laser cutting machine has 512 memory which can allow to save and store files in the machine and can work without connecting computer.
7. Nice design of dust-proof structure for X, Y axis to ensure longer lifespan of the laser machine.
8. The stability and integrity design idea with advanced industry cooling system and water alarm automatic protection function, which will improve the stability and safety of continuous operate.
9. Using flying path design, unique structure, small optical path deviation, high stability, easy to adjust. 
10. Independent R&D efficient laser power: The laser machine adopts new high-voltage switch-mode, PWM master control technology, which is more stable.
Technical Parameters of 2022 Best Commercial Laser Leather Cutting Machine
Model

STJ1325

Working Area

1300x2500mm

Laser Power

80W/100W/130w/150W/180W

Laser Type

CO2 laser

Laser Power Control

10%-100% software setting

Cutting Speed

0-60000mm/min

Preposition Accuracy

±0.01mm

Min Shaping Character

English 1*1mm

Resolution

4500DPI

Graphic Format Supported

BMP, AI, DST, CDR, PLT, DXF, JPG, PGN

Software Supported

CorelDraw, Photoshop, AutoCAD, LaserCut, Tajima

Driving System

Stepper Motor

Control System

DSP

Cooling Mode

Water Cooling

Working Voltage

AC 110-220V±10%, 50-60Hz

Package

Wooden Case

Optional Parts

Rotary Attachment
Honey Comb Worktable
Motorized Up-Down Table (Z axis)
2022 Top Rated Leather Laser Cutting Machine Details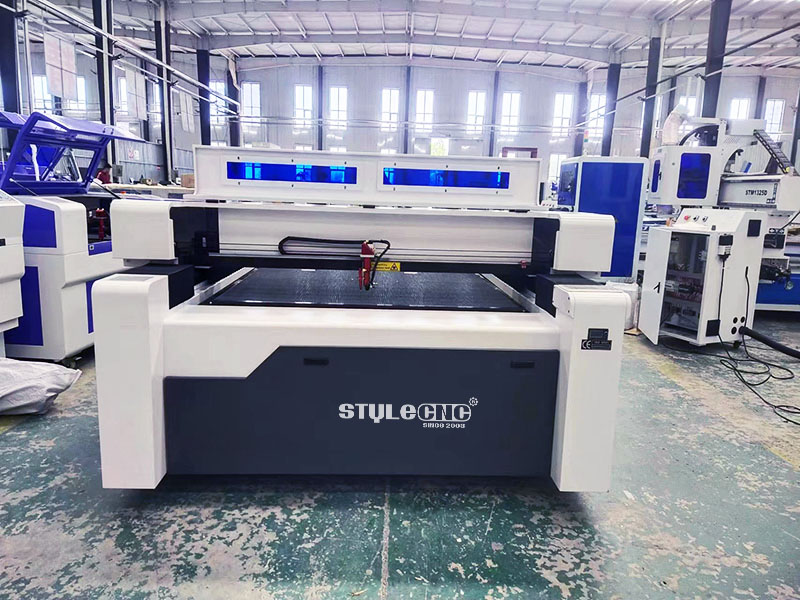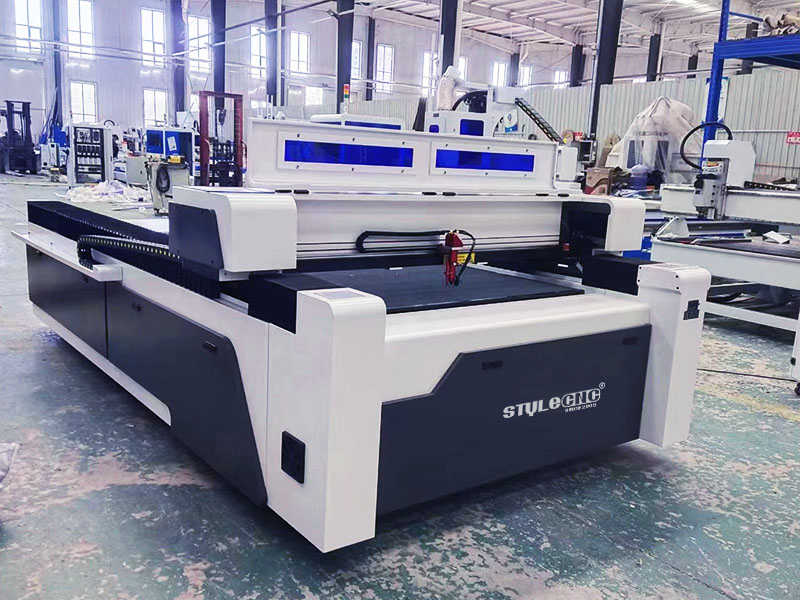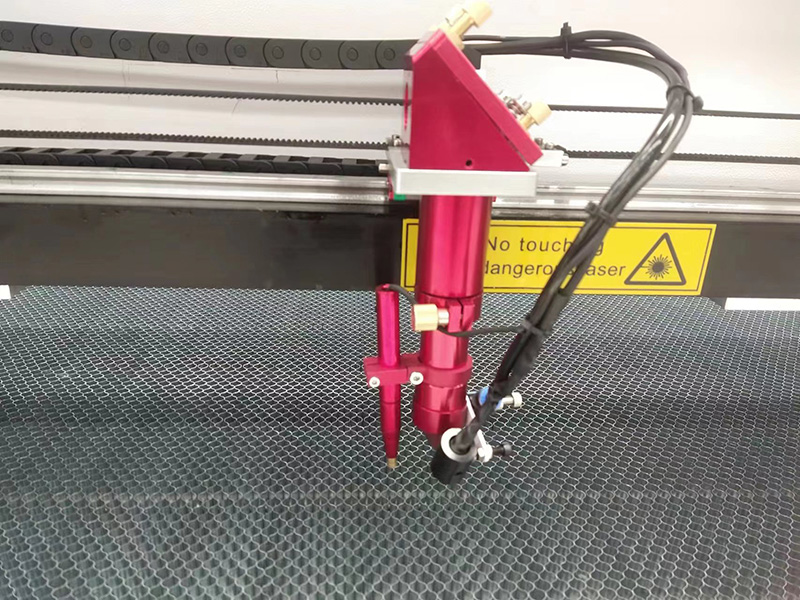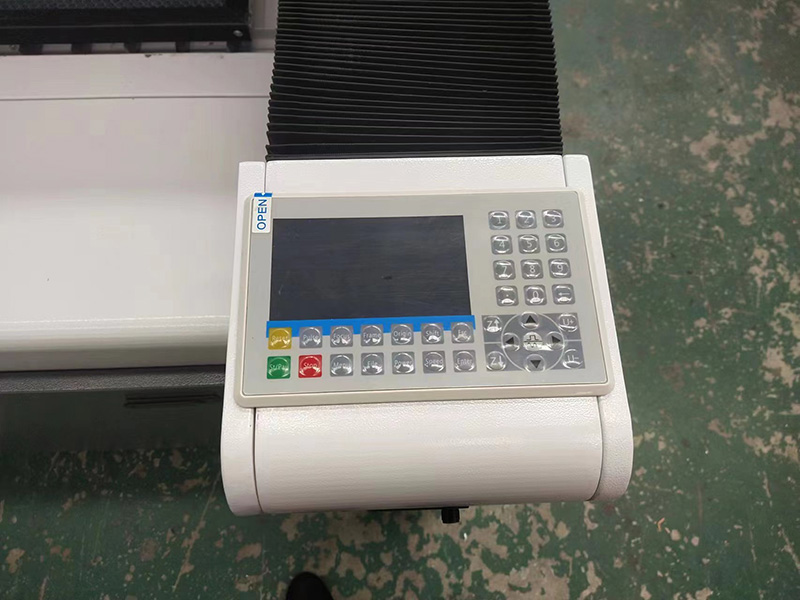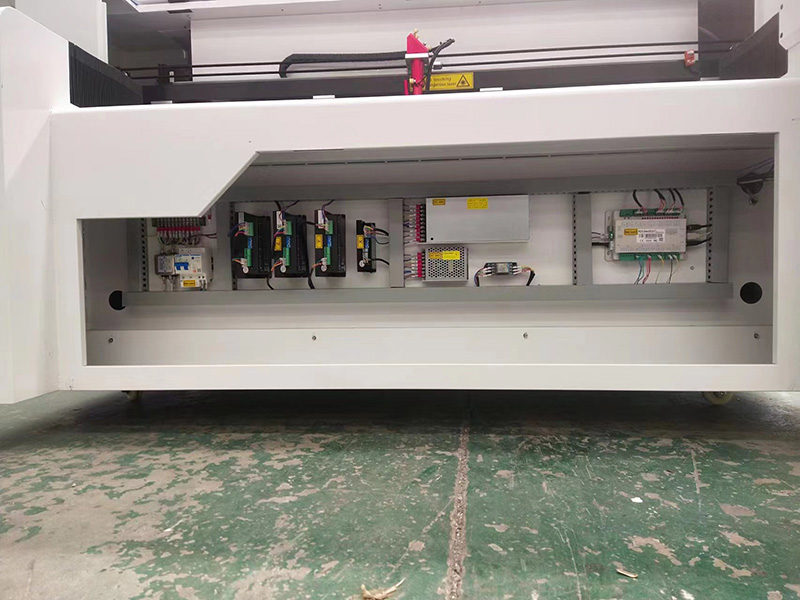 2022 Best Leather Laser Cutting Machine Applications
Leather laser cutter applicable industries:
Laser leather cutter is used for leather, cloth, toys, computer embroidery cutting, mould, crafts, bamboo and wood, advertising and building decoration ,packaging and printing, paper products industries.
Leather laser cutter applicable materials:
Laser leather cutter is available for engraving and cutting nonmetal materials such as leather, fabric, textile, wool, acrylic, color plates, ABS board, rubber, plastic, cloth toys, crystal, glass, ceramic tile, jade, bamboo products, wood products.
Commercial Laser Leather Cutting Machine Projects & Plans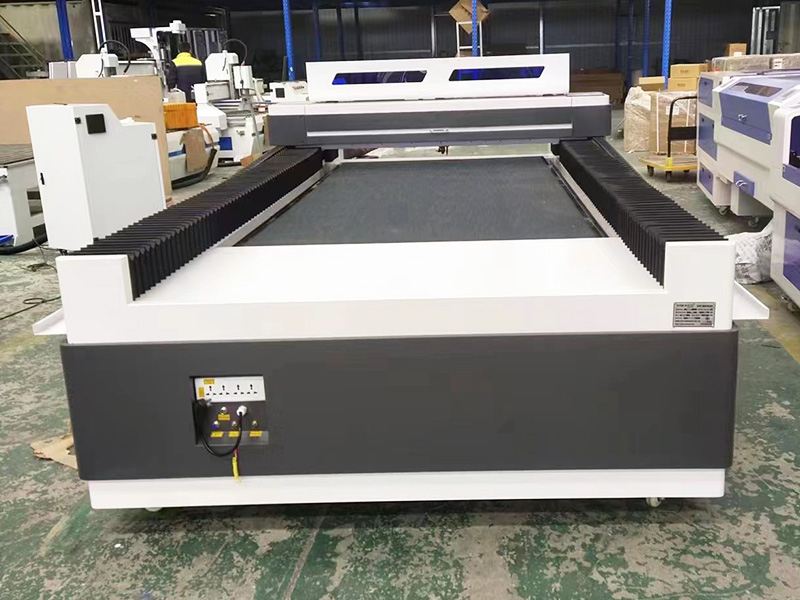 Laser Cut Leather Projects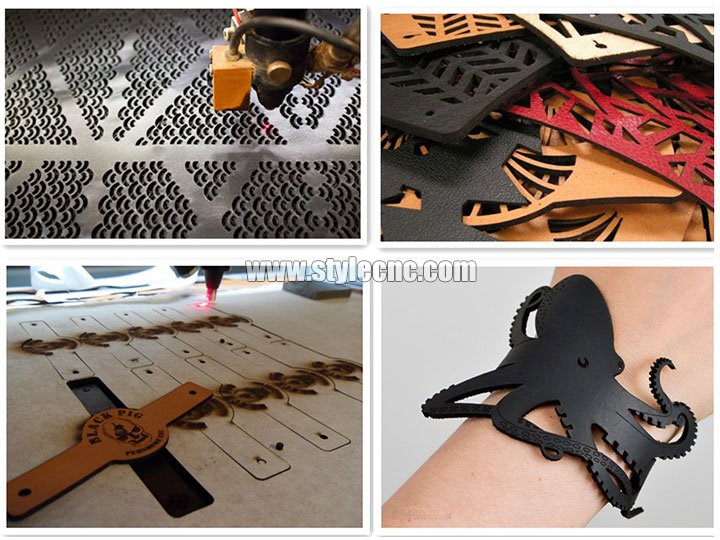 Laser Cut Leather Plans
International Shipping Around the World
All the CNC laser machines can be shipped worldwide by sea, by air or by international express logistics via DHL, FEDEX, UPS. You are welcome to get a free quotation by filling up the form with name, email, detailed address, product and requirements, we will shortly contact you with the full information including the most suitable delivery method (fast, secure, discreet) and freight.