High power fiber laser cutter is becoming more and more popular in the sheet metal processing market. Especially recently, self- developed laser device in domestic is mature, providing convenient conditions for machine production.
4kw and 6kw fiber laser cutter has become the priority of many manufacturers. It has many advantages for cutting medium and thick plates, such as computer program control to save plates, smooth cutting surface, and no burrs.
But in terms of sheet metal drilling, there are relatively high requirements for machines and operators. Improper operation often results in irregular round hole cutting, and this situation often occurs in actual operation.
Generally speaking, round hole cutting failure is caused by the following reasons:
1.The light intensity is not adjusted well.
The light intensity between maximum and minimum should not exceed 5%. Do not run the machine too fast. If not, the end may not coincide.
2.Check if hardwares have any problems, such as lens, nozzle, laser head.
3.If auxiliary gas pressure is not suitable. 
When the air pressure is too low, edge scraping and carbonization will occur. Excessive pressure is easy to burst. So this requires the operator and the machine to cooperate perfectly.
4.Incorrect servo motor parameters. 
This may be due to mismatch with XY axis motion when round holes appear elliptical or irregular.  The direct reason for this is that the servo motor parameters are not adjusted properly. 
5.Accuracy error caused by guide rail and lead screw.
This is usually related to the strength of the laser cutting machine manufacturer. Some small manufacturers will deceive customers to say that the position accuracy of their laser cutting machine can reach 0.1mm. But in fact, this accuracy cannot be achieved. Therefore, it is very necessary to choose high-quality and big-brand laser cutting machines.
The cutting effect is not only related to the machine itself, but also to the operator. SENFENG LASER established in 2004, we are indicated to providing excellent machine and service. At present, our customers have been spread to more than 160 countries and regions around the world. After customer purchases machine, our engineers will go to the local area to help install the machine and free training. We hope that customers will not only use the machine, but also better cooperate with the machine to create greater value.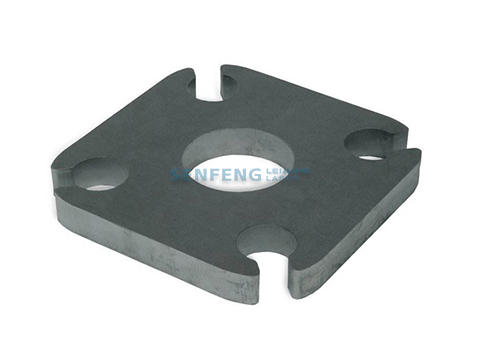 Skype: senfenglaser1
WhatsApp: 0086-13210546543
E-mail: [email protected]
Source link: https://www.sfcnclaser.com/the-failure-reasons-of-sheet-metal-drilling-by-high-power-fiber-laser-cutter.html