Small wood lathe for beginners is a type of hobby CNC woodworking tool with blades instead of handheld wood turning tools for balusters, baseball bats, stair spindles, Roman columns, bowls, vases, cups, table legs, chair legs, sofa legs, ottoman legs, beads, barrels, Buddha heads, gourd pendants, arts and crafts. The automatic mini lathe for woodworking with the computerized numerical controller is used in school education, craftsman, hobbyists, small business, and home shop.
Demonstration Video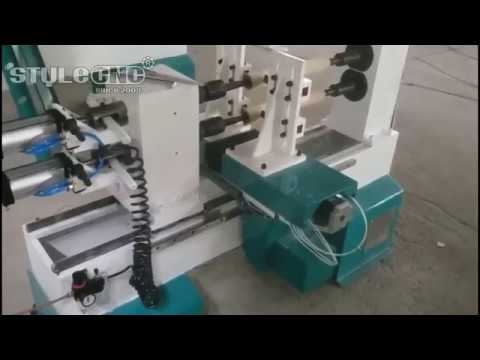 Product Details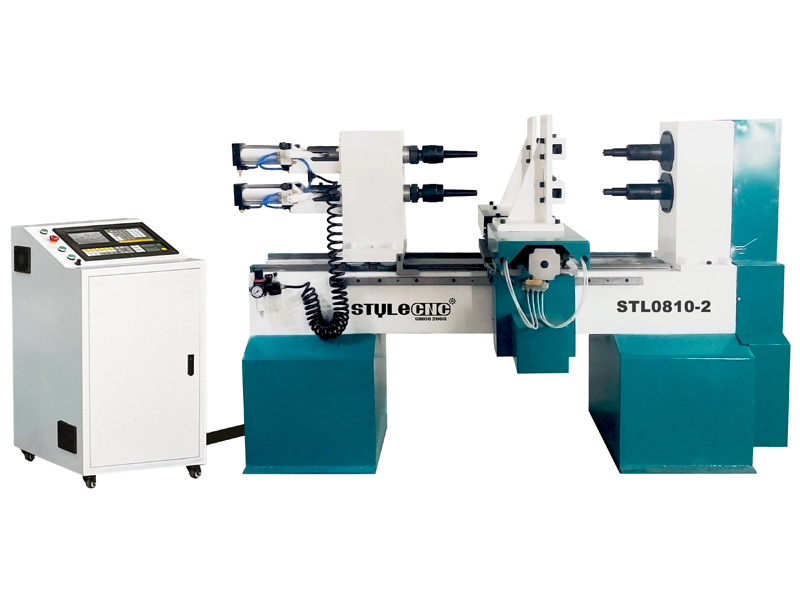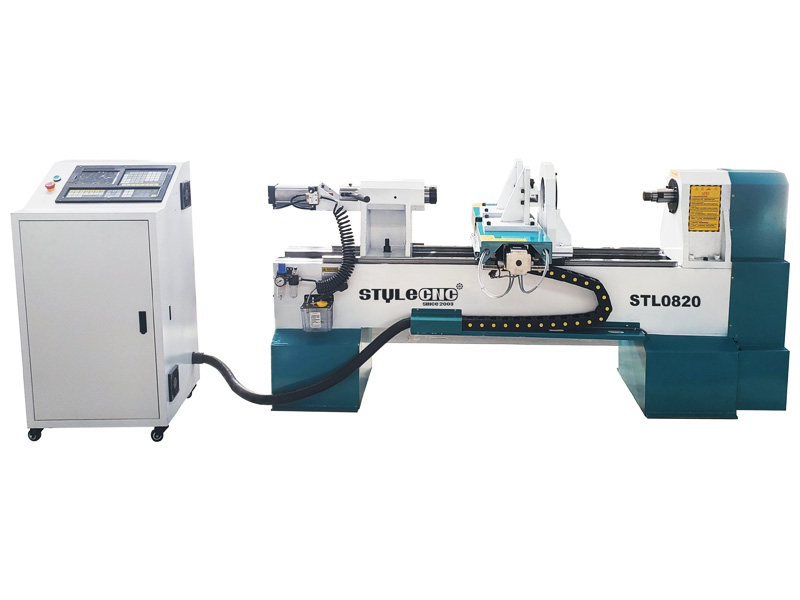 Small wood lathe is a kind of popular hobby CNC woodworking tool with CNC controller that can automatically finish one or two woodturning projects at the same time. The small CNC wood lathe is also known as mini wood lathe, hobby wood lathe, small CNC wood lathe machine, small wood turner, small wood turning machine.
Applications of Small Wood Lathe for Beginners – Hobby CNC Woodworking Tools
A small CNC wood turning lathe machine is used for various bowl shapes, tubular shapes, cylindrical workpieces, vehicle wood crafts, staircase columns, stairway balusters, stairway newel posts, dining table legs, end table legs, sofa table legs, bar stool legs, Roman columns, general columns, washstand, wooden vases, wooden cups, wooden tables, baseball bats, car wooden furnitures, children bed columns, chair arm posts, chair stretchers, sofa and bun feet, bed rails, lamp posts, beads and so on.
Technical Parameters of Small Wood Lathe for Beginners
| | |
| --- | --- |
| Brand | STYLECNC |
| Model | STL0810-2 |
| Max Turning Diameter | 100mm*2pcs |
| Max Turning Length | 800mm |
| Axis | Double Axis |
| Blades | Four Blades |
| Maximum Feed Rate | 2000mm/min |
| Control System | Professional PC Integrated Control System |
| Driving System | Stepper Motor |
| Power Supply | AC380V/50HZ or AC220V/50HZ/60HZ |
| Weight | 700kgs |
| Package Size (L*W*H) | 2580*1270*1530mm |
| Price Range | $4,980.00 – $5,180.00 |
Option Items for Hobby CNC Wood Lathe
| | |
| --- | --- |
| Model | STL0820 |
| Max Turning Diameter | 200mm |
| Max Turning Length | 800mm |
| Axis | Single Axis |
| Blades | Two Blades |
Features of Small Wood Lathe for Beginners
Turning Size
Max turning diameter 200mm, Max turning length 800mm.
Simple Operation
Direct input required of autocad software, which is easy for drawing design .
Controller with USB interface is simple to use.
High Precision
Top brand square orbit and ballscrew transmission.
Long lifespan and high precision.
Processing precision: 0.01mm.
Long Cutter Lifespan
The wood lathe machine adopts super hard alloy CNC cutter (special for stainless steel), no wear for turning and milling wood.
Turning 3,000 wood pieces with 20mm diameter, no need to change cutter.
Long service life. If the cutter is damaged, replace it directly.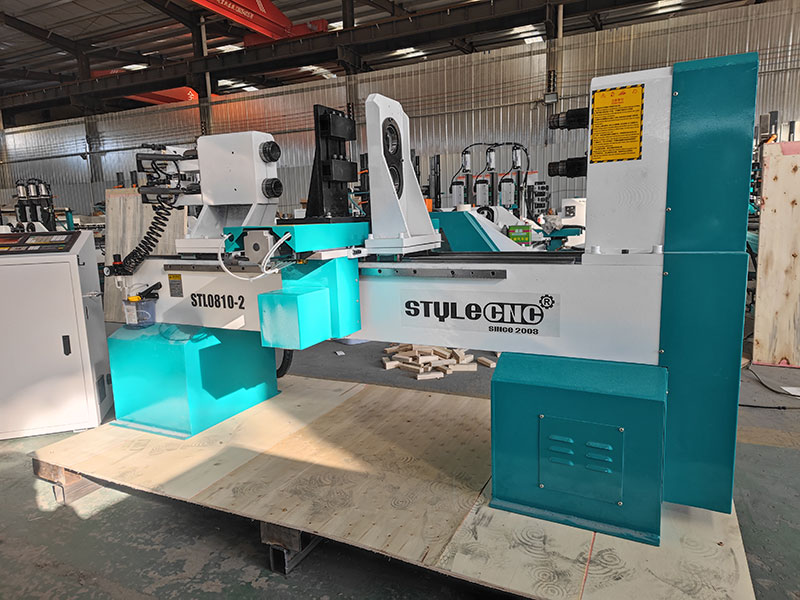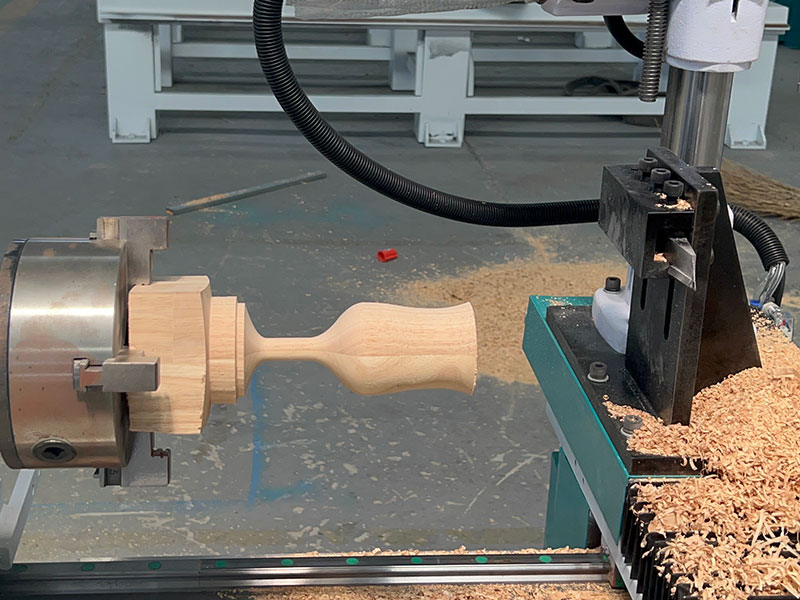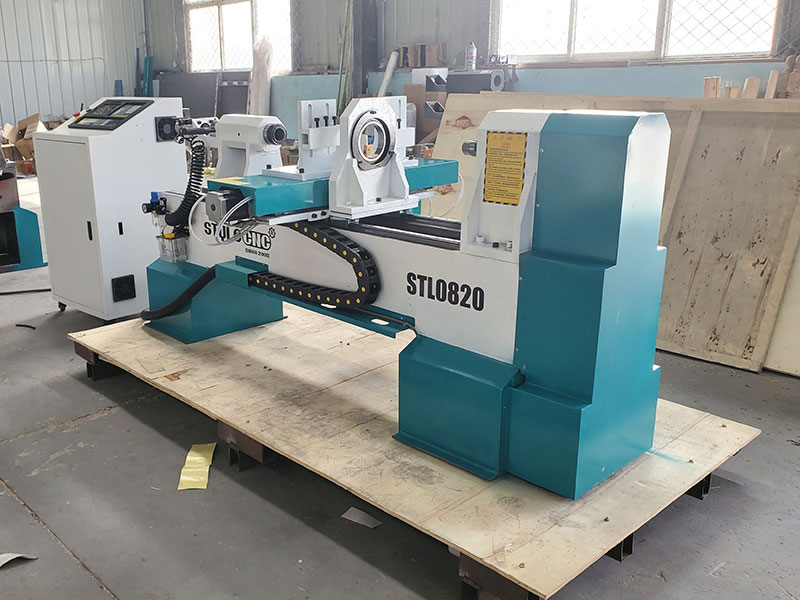 STL0820 Hobby CNC Wood Lathe Machine with Single Axis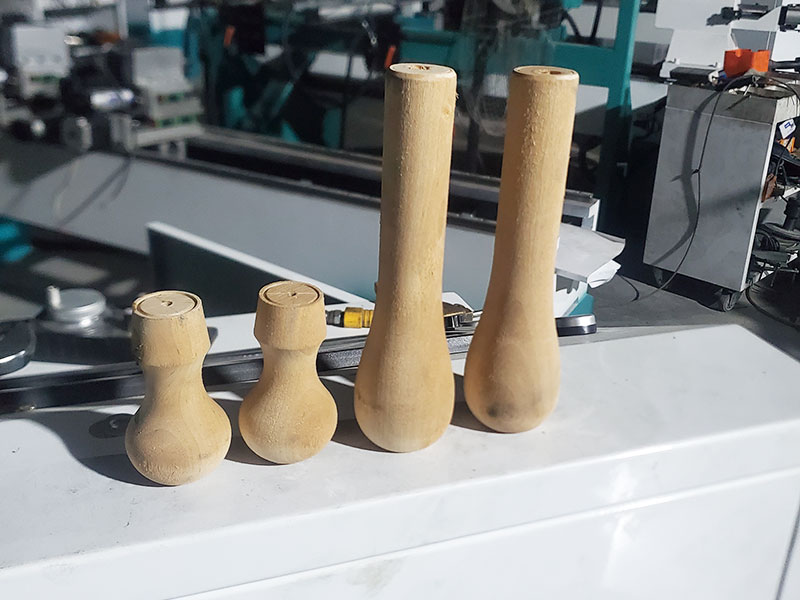 Small Hobby Wood Lathe for Woodturning Projects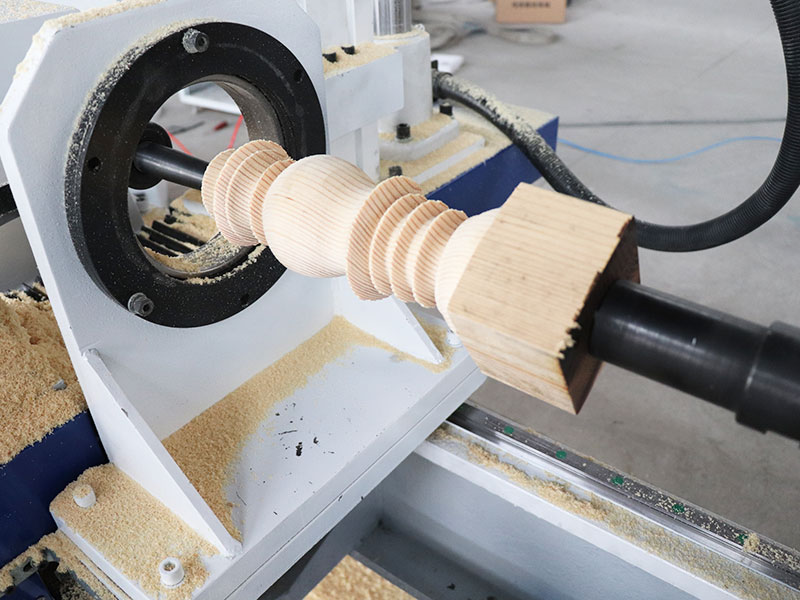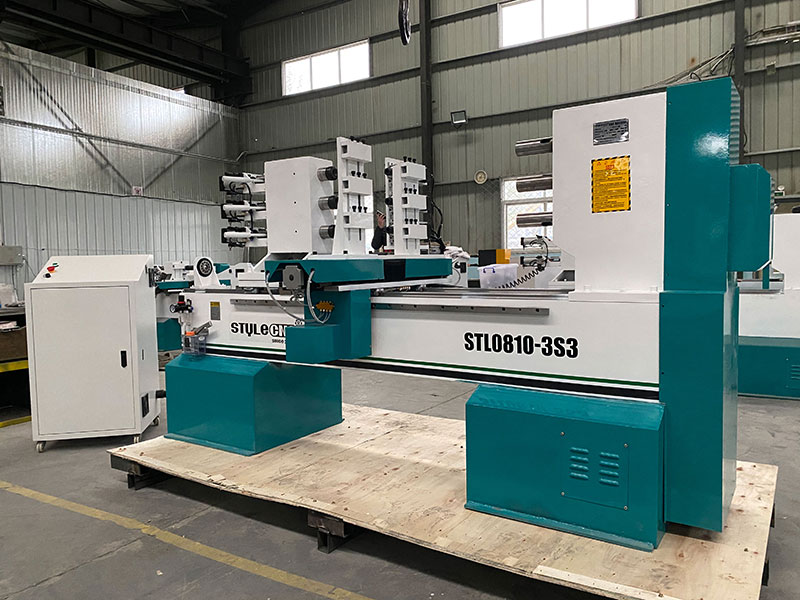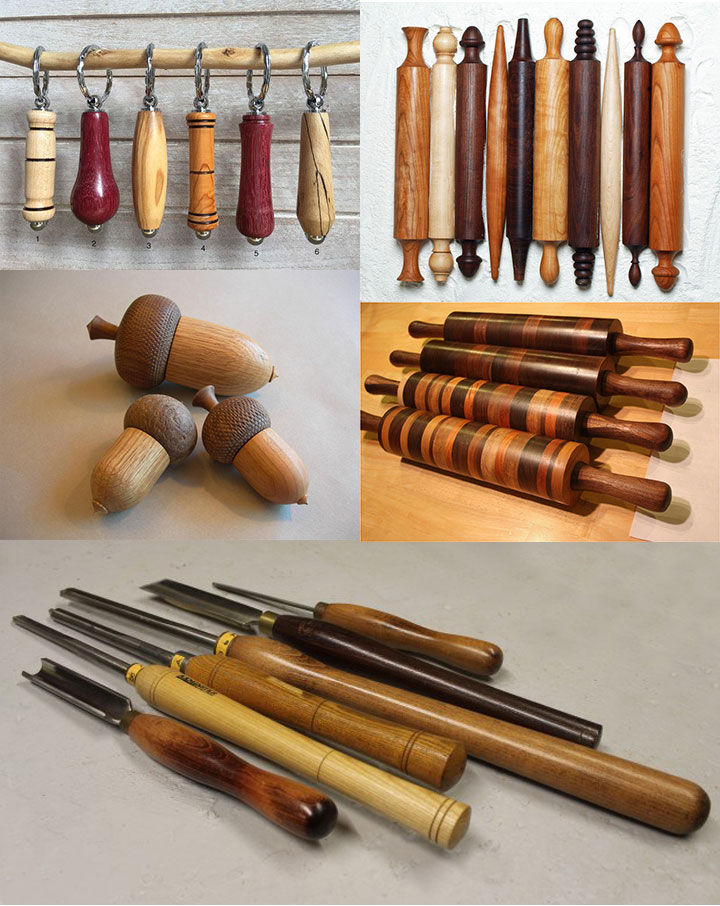 Hobby CNC Wood Lathe Machine Package
The normal package is plywood case, non-fumigation crate.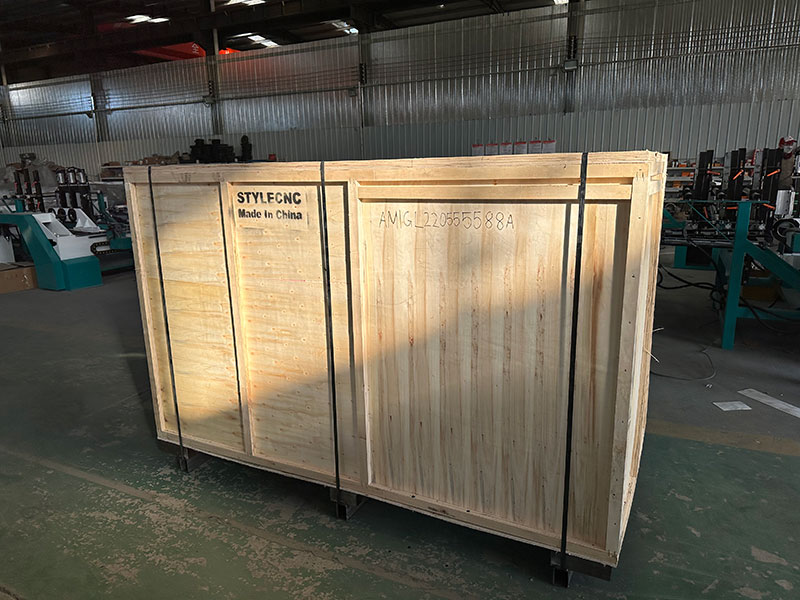 Service for Hobby Wood Lathe Machine
1. Training on how to install the hobby wood turning lathe machine?
2. Training on how to use the hobby wood lathe machine for beginners?
3. Training on how to maintain the best small wood lathe machine?
International Shipping Around the World
All the CNC routers can be shipped worldwide by sea, by air or by international express logistics via DHL, FEDEX, UPS. You are welcome to get a free quotation by filling up the form with name, email, detailed address, product and requirements, we will shortly contact you with the full information including the most suitable delivery method (fast, secure, discreet) and freight.
Customer Reviews and Testimonials
Sam Douglas

from United Kingdom

Shipped quickly and well packaged, worked correctly out of the box, setup was simple. I love everything about this small wood lathe, especially the CNC controller, all projects are finished automatically. I've used this unit several times making from bowls to table legs. All the pieces are high quality. There is no wobble or shake. I've continued using the CNC lathe without issue in the last few months.

Tynset

from Canada

The lathe is awesome, sturdy made and runs smooth. Love the variable speeds and easy adjustable. Especially the CNC controller, it makes all turning automatically. The CNC lathe meets all expectations. I would highly recommend this unit to any one.

Kermit Deramus

from United States

Replaces a 60+ year-old Craftsman wood lathe. A nice piece of machinery for the beginner, or the next step up, for a home based wood-butcher hobbyist. Enjoy the sawdust you'll create, Tech support is responsive and concise. Good deal all around… STYLECNC also offers lots of tools

Leah A Harrison

from United Kingdom

This was an anniversary gift to my husband. I don't know if it's a good starter lathe for beginners. My husband had machine shop in high school so he had experience with metal lathes, this one is for wood. He loves it. We had one a wood lathe from Grizzly Industrial to begin with that worked just fine, but no CNC controller. This STYLECNC branded machine with CNC, according to my husband is extremely smooth running and the variable speed control is a luxury to enjoy. He was happy with the gift overall. I'm very happy with this purchase. Its a bit more expensive than some other lathes but well worth it. I would definitely purchase it again.

Samuel

from Australia

This is my first lathe to own. I have used a number of other lathes and this one is at the top. It is very quiet and smooth. The great lathe machine that not only turns bowls. I also make wood spindles on this lathe. This is plenty powerful for almost any job within the size limit of the lathe. Perfect for all my projects. It is an excellent tool for making wood stair balusters. Speed settings are easy to change. It will give you a good range of speeds for just about any project.

Chloe

from United KingdomGreat lathe machine.

My husband has gotten into woodturning and this was the best beginner machine for him.

He is making pens, bowls, vases, wine bottle stoppers and all kinds of things. It is a small size to just get started, it has worked well, he seems very happy with it.

Morgan

from Russia

I've had mine for about two years, and I like it. It's much better than the craftsman lathe I used to use. The variable speed is nice, and finish is excellent. This I think would be a good investment for someone looking for a CNC wood lathe.

Brad Eley

from United States

This is my first lathe machine to start turning bowls and pens. The CNC controller makes it to be a time saver with automatic variable speed control. It is an easy lathe and I have been completely satisfied with it.