Exhibition Name: AMW Melbourne 2023
Exhibition Time: 09-12.05.2023
Venue: Melbourne Convention and Exhibition Centre
Booth No.: MS770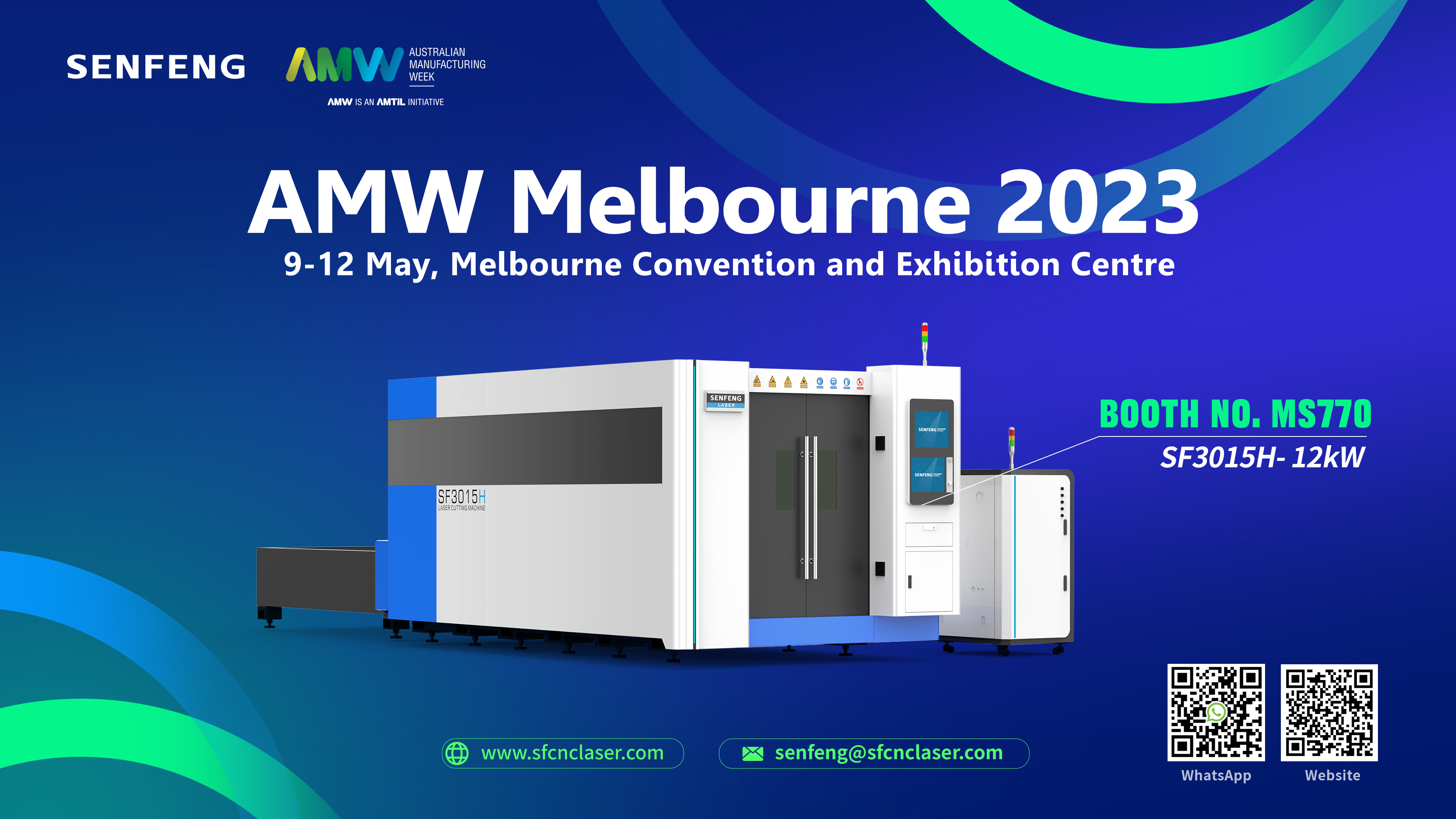 The Australian Manufacturing Technology Institute Limited (AMTIL) has announced the Melbourne dates of the Australian Manufacturing Week (AMW), an industry exhibition encompassing all aspects of manufacturing in Australia. It will instead act as the centerpiece of a week-long celebration of manufacturing in Australia today. SENFENG is excited to announce its participation in the exhibition, where it will showcase its advanced laser cutting technology and its benefits for the manufacturing industry.
SF3015H 12kW Ultra-power Laser Cutting Machine is a high-performance solution for manufacturers who require fast and accurate cutting of large volumes of materials. This machine is a game-changer for the manufacturing industry, offering unprecedented speed and precision in cutting a wide range of materials, including stainless steel, carbon steel, aluminum plate, copper, etc. Its advanced laser source and cutting head ensure clean and precise cuts at speeds that were previously unattainable, making it an ideal choice for high-volume manufacturing businesses.
So if you're looking to stay ahead of the curve in the manufacturing industry, you won't want to miss AMW Melbourne 2023 and Jinan SENFENG. Join us for 4 days of innovation, networking, and inspiration—we can't wait to see you there!
Source link: https://www.sfcnclaser.com/senfeng-set-to-impress-at-amw-melbourne-2023-with-advanced-laser-cutting-solutions.html