Exhibition Name: ITSC2023
Exhibition Time: 22-25.05.2023
Venue: Quebec City Convention Center,Hall 400 AB
Booth No.: 602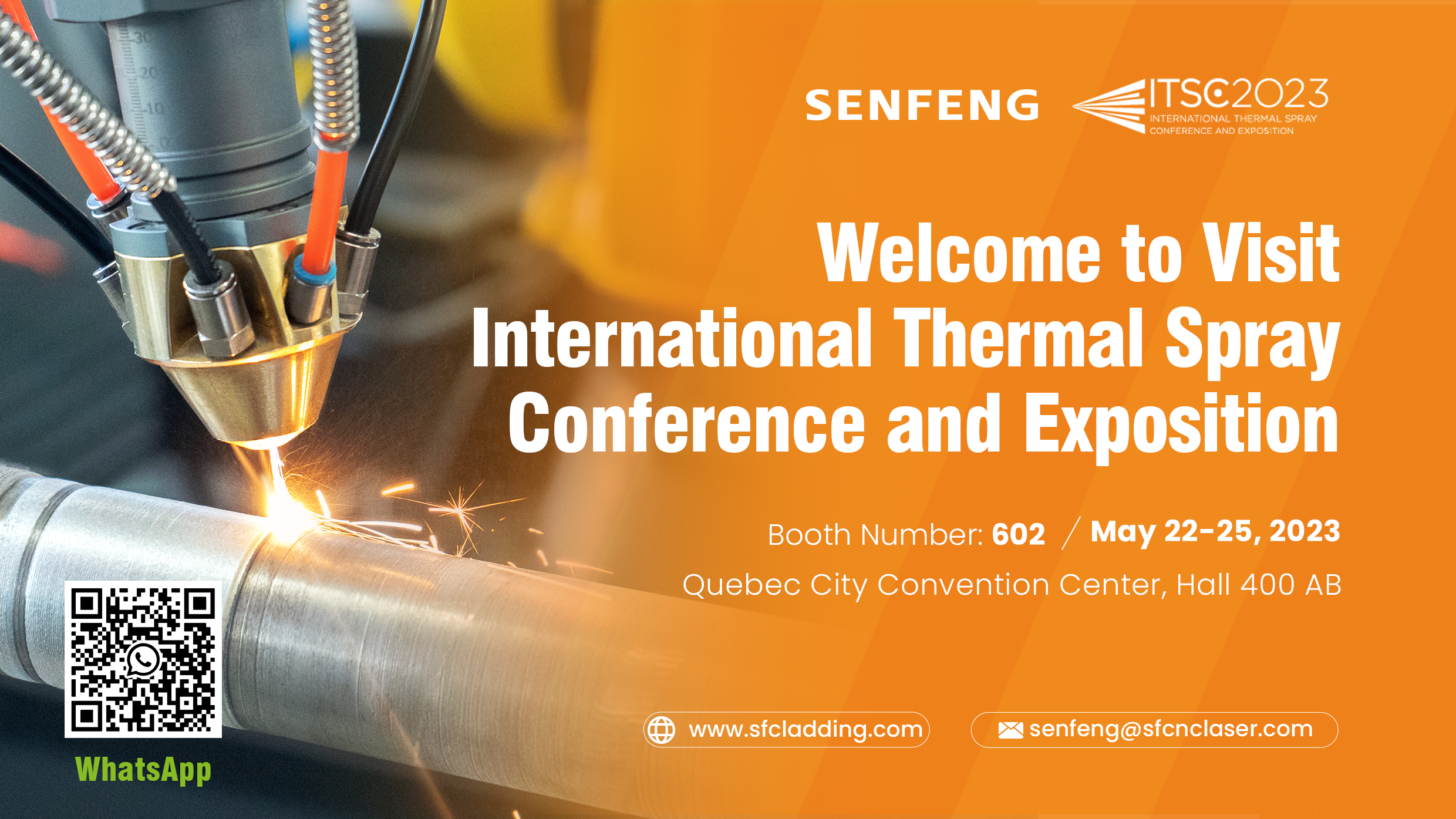 This four-day exposition is an integral part of ITSC 2023 and is the world's largest gathering of thermal spray equipment suppliers, consumable and accessory suppliers, vendors, and service providers.
SENFENG is committed to providing its customers with high-quality laser cladding machines that are reliable, efficient, and easy to use. These machines are designed to provide high-speed and high-precision laser cladding of metal parts, making them ideal for industries such as aerospace, automotive, and energy.
High-speed Laser Cladding Machine features a user-friendly interface, allowing operators to easily program and control the cladding process. With its high-speed and high-precision capabilities, High-speed Laser Cladding Machine can help manufacturers improve their productivity and reduce their production costs.
Robot Laser Cladding System is a fully automated laser cladding solution that is designed for the large-scale production of metal parts. It is equipped with a six-axis robot arm, which can move the laser head to any position for precise cladding. With fully automated capabilities, it can help manufacturers achieve high-volume production of metal parts with consistent quality.
With its innovative laser cladding technology and superior performance, SENFENG is sure to attract attention at ITSC2023. See you soon!
Source link: https://www.sfcnclaser.com/senfeng-advanced-laser-cladding-technology-to-take-center-stage-at-itsc2023.html