An increasing number of clients, home and abroad, tend to choose a fiber laser cutting machine with the power of 10kW and above. The reason behind this trend is that a 10kW+ machine really possess superior advantages when it comes to its main performances, like cutting capability, cutting efficiency and cutting quality. Based on the practical experience from the first batch of users of 10kW+ laser cutter, we hereby summarize the below from a technical perspective to help you make a choice.
1. Cutting capability significantly increased
Cutting capability

6000W

12000W

15000W

Carbon steel

Stable processing

≤35mm

≤40mm

Maximum

25mm

50mm

50mm

Stainless steel

Stable processing

≤14mm

≤22mm

≤25mm

Maximum

30mm

50mm

70mm

Aluminum alloy

Stable processing

≤12mm

≤20mm

≤22mm

Maximum

20mm

40mm

50mm

Brass

Stable processing

≤12mm

≤20mm

≤22mm

Maximum

20mm

40mm

50mm

Note: for carbon steel, O2 used to realize this capability

     By stable processing, we mean the cutting speed is more than 1m/min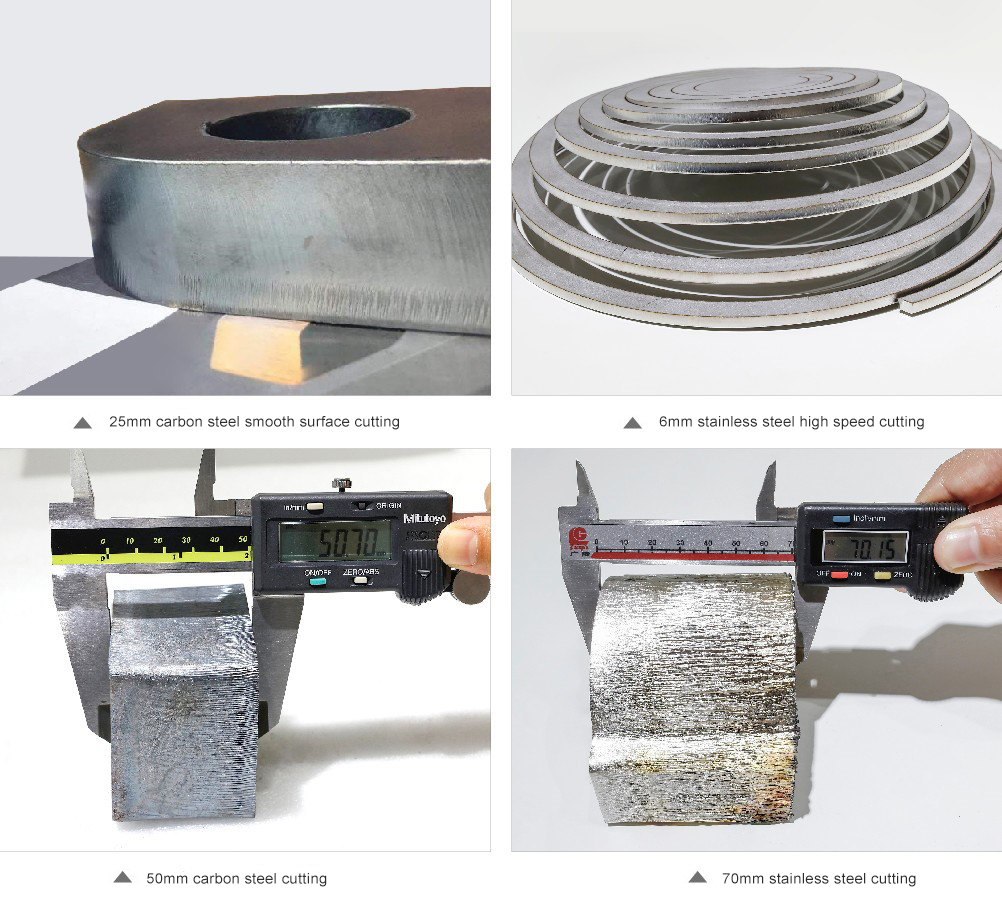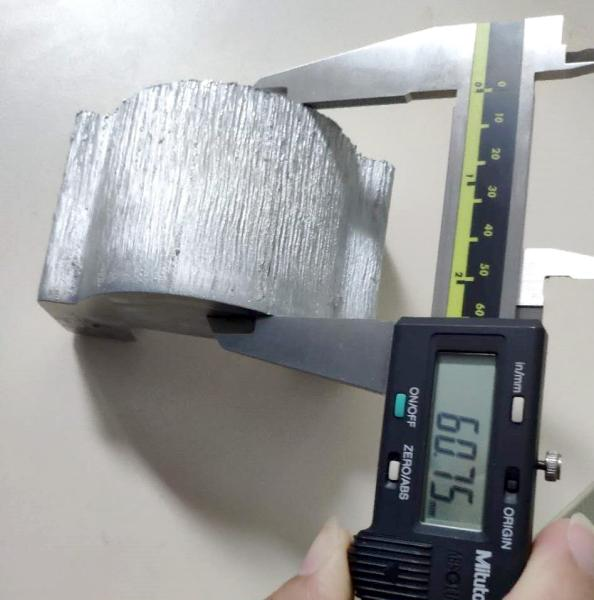 ▲60mm aluminum cutting
2. Cutting efficiency increased by double
▼Stainless Steel – efficiency increased up to400%

▼Carbon steel cutting- using air to realize high-speed for medium and thin sheet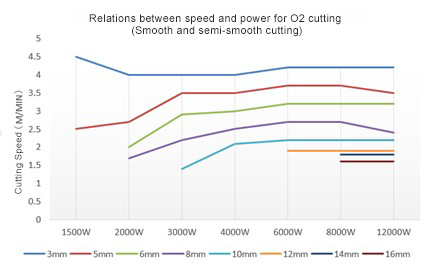 KEY POINT: when we are smooth cutting carbon steel, there is a extreme power if the sheet thickness is certain.    
Ø If the actual power is less than the extreme power, cutting speed will increase as long with the increase of power
Ø If the actual power is higher than the extreme power, cutting speed remains and so does the cutting quality
smooth surface cutting carbon steel: relations between thickness and extreme power
| | |
| --- | --- |
| Thickness | Extreme laser power |
| 3mm | 1500-2000w |
| 6mm | 3000-3500w |
| 8mm | 4000-4500w |
| 10mm | 4500-5000w |
| 12mm | 6000-7000w |
Why does bight surface cutting for carbon steel have extreme power?
Analysis for smooth surface cutting of carbon steel by O2

▲O2 airflow diameter is smaller than that of laser spot
l Three functions of laser  
(1) preheating before cutting — before cutting, the temperature of the steel plate is heated to the ignition point temperature (> 1000℃), so that it can be oxidized with oxygen at high temperature;  
(2) preheating in the process of cutting – the certain area in front of the cutting seam is heated to at least ignition point temperature, to ensure that the surface can be quickly oxidized when the cutting airflow gets through;
(3) Heat compensation at the cutting seam – at the cutting seam, the laser compensates for heat loss caused by heat conduction, radiation, slag removal to ensure the temperature of the cutting area;  
l Function of O2
Cutting function – strong exothermic oxidation reaction occurs between oxygen and high temperature iron to melt metal and blow away slag.  
smooth surface cutting condition
① Suitable for small nozzle cutting with small air flow diameter;
② In order to ensure that the plate surface spot diameter is wide enough, it is necessary to use large defocus distance when cutting;  
③ The thicker the sheet, the larger the spot diameter, which is larger defocus distance;
④ The light spot on the surface of the sheet should be heated to the ignition point temperature (> 1000℃). Extra high power will increase the heat input, resulting in overheating of the sheet to cause unfavorable cutting effect;  
It is obvious to see that for medium and thin carbon steel smooth surface cutting, 10kW+ laser cutter cannot bring the best of its performance. The solution is that we adopt air cutting to cut carbon steel like what we do for stainless steel, which can fully exploit the advantage of 10kW+ laser power and cut carbon steel with high speed. You can see from the chart that, when the carbon steel is no thicker than 12mm, the machine can work with full power to ensure high speed when we use air and the edge is also smooth enough.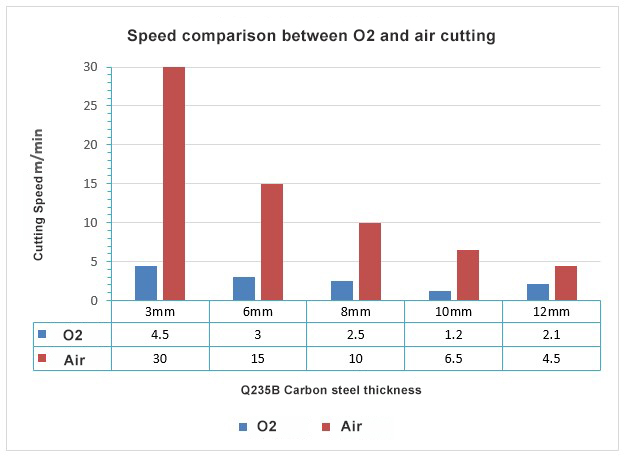 3. Smoother surfaces and smaller taper ratio ensured
For 6kW machine, bilateral taper ratio can only be guaranteed with 0.1mm when cutting less than 14mm material, while a 12kW machine can do the same for 22mm. So the high power ensures more accuracy when it comes to thick sheet. Please check the below cutting sample to get a vivid demonstration.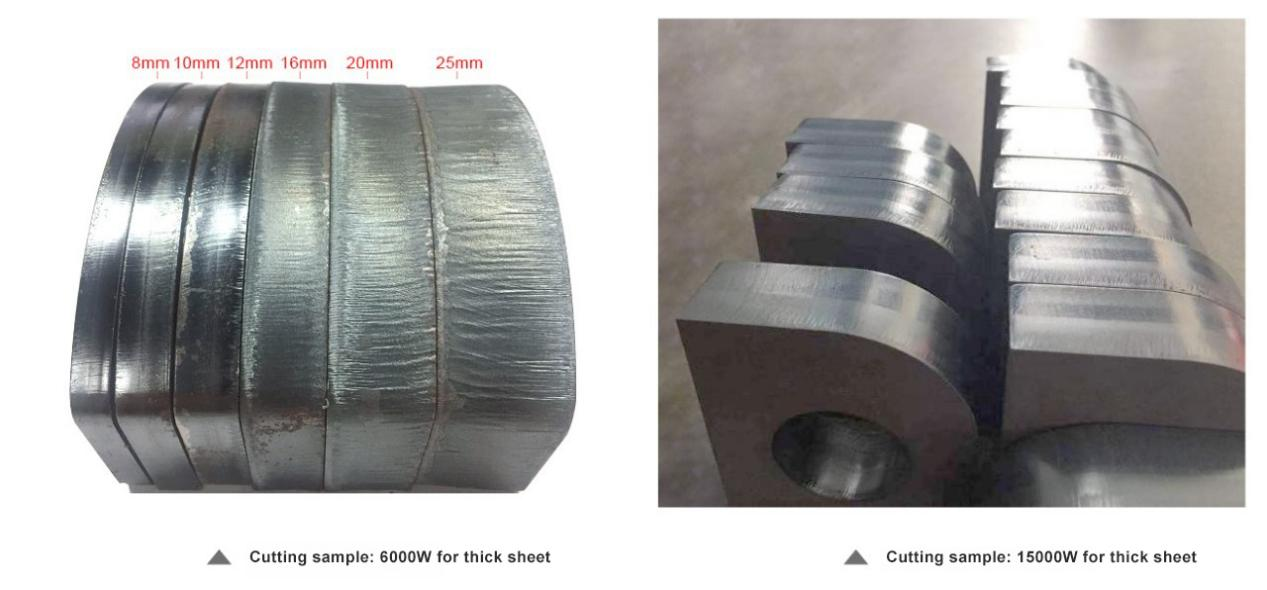 With all the superiority listed above, you might have no words against a 10kW above laser cutter. But I still need to remind you that it's not only a rewarding investment, but also a risky one. Be wise when you choose, as not any company can harness such high power for stable production. Price should not be the only concern when you decide on the purchase, please take the company strength, R&D capability into account, and SENFENG is always your wise choice.
Whatsapp: 86-13210546543
E-mail: [email protected]
Source link: https://www.sfcnclaser.com/Quality-Cutting-Performance-Review-of-10kW-Laser-Cutter-id3607719.html