Profitable automatic CNC wood lathe machine is equipped with double axis for turning table legs, bed rails, chair legs, staircases, stairway newel posts, stairway balusters, and baseball bats. Now the beneficial powerful woodworking tool for sale at low price.
Demonstration Video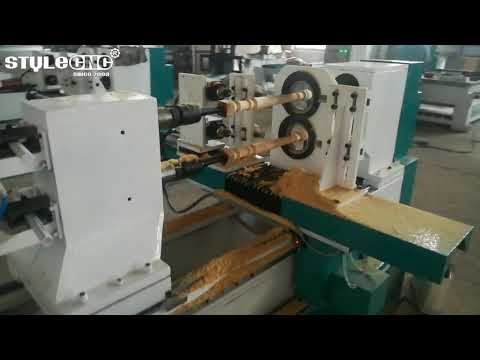 Product Details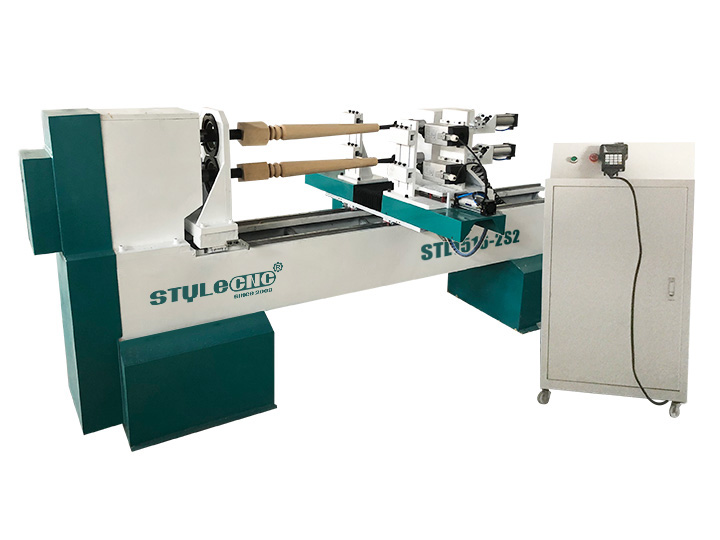 Features of Profitable Automatic CNC Wood Lathe Machine
1. The whole lathe machine body is cast iron, which is high temperature annealing and vibrating stress relief, so the lathe body is stabilized and will not be deformed forever.
2. The wood lathe machine is equipped with 2pcs spindles for twisting, grooving, slotting, etc.
3. The wood lathe adopts advanced DSP system with USB connection, operated with the handle, convenient operation. The lathe can completely work off-line and do not take any computer resources.
4. The wood lathe adopts Germany ball screw and Taiwan PMI helical square guide rail with high transmitting precision and longevity. Bid module helical/diagonal rack.
5. Compatible with several CAD/CAM design software: type3, artcam, etc.
6. Rotating speed is adjusted by inverter, and the speed data is shown on controlling cabinet panel.
7. One time tool setting to finish the whole work piece.
8. Double axis can double working efficiency, with 4 pcs wood lathe cutter make the wood cutting more smooth and stable.
9. Helical gear transmission way, which makes higher working speed, and with higher weight load, smooth running, and lower noise.
Technical Parameters of Profitable Automatic CNC Wood Lathe Machine
| | |
| --- | --- |
| Model | STL1516-2S2 |
| Max processing length | 1500mm (2000mm/2500mm/3000mm for option) |
| Max turning diameter | 160mm |
| Air pressure | 0.6-0.8Mpa |
| Powersupply | AC 380V 3 phase 50HZ/60HZ (220V for option) |
| Max feed rate | 200cm/min |
| Min setting unit | 0.01cm |
| Transimission type | Ball screw for X, Y, Z |
| Guider | Taiwan Hiwin orbit |
| Main shaft rotating speed | 0-3000r/min |
| Motor power | 5.5kw |
| Spindle motor | 3.5kw air cooling spindle |
| Control System | PLC control system |
| Motor | Stepper motor |
| Driver | Yako driver |
| Inverter | Best inverter |
| Drawing Software | AutoCAD |
| Hand controller recognise file format | *.dxf |
Optional Parts for Profitable Automatic CNC Wood Lathe Machine
1. More rotary axis.
2. Spindle.
3. Different power requirement.
4. Upgrade controller.
5. Servo motor.
6. Bigger working diameter and length, etc.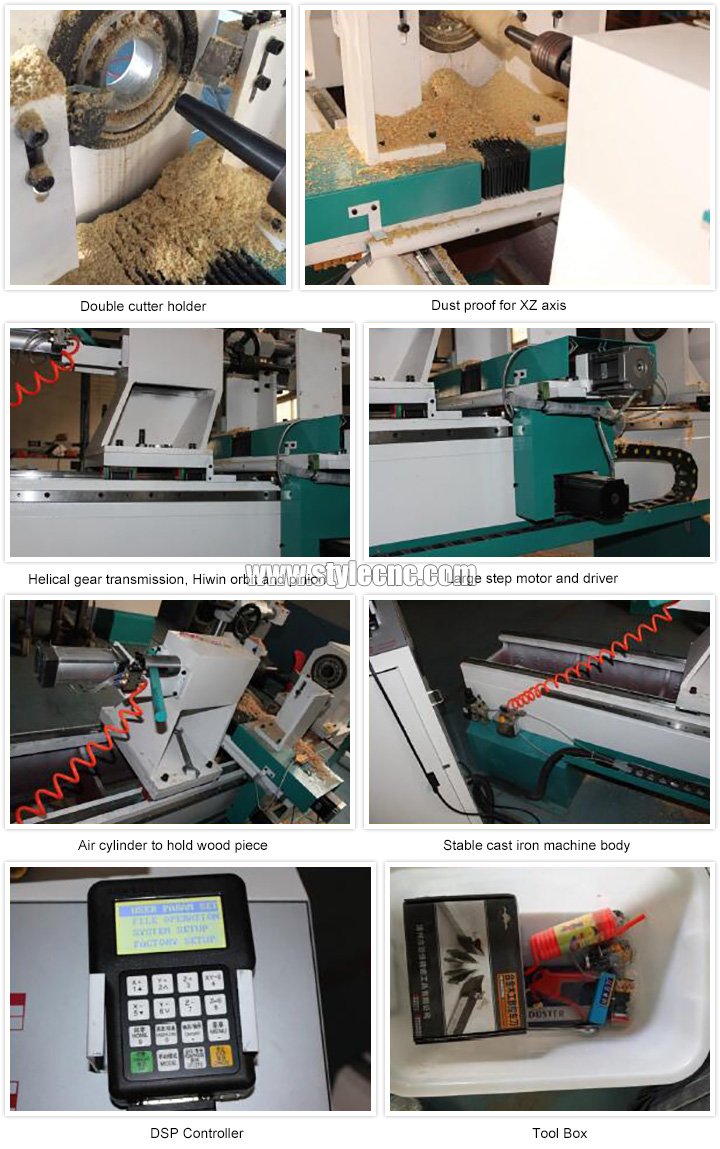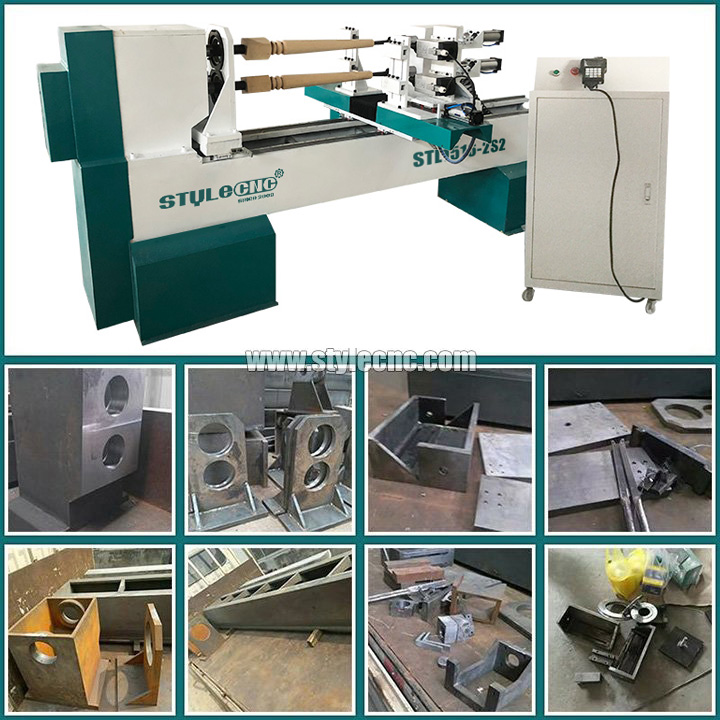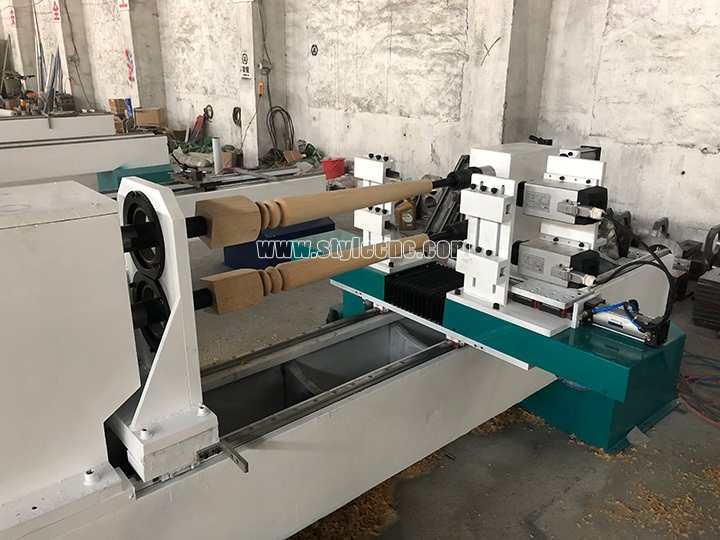 Automatic CNC Wood Lathe Machine Motor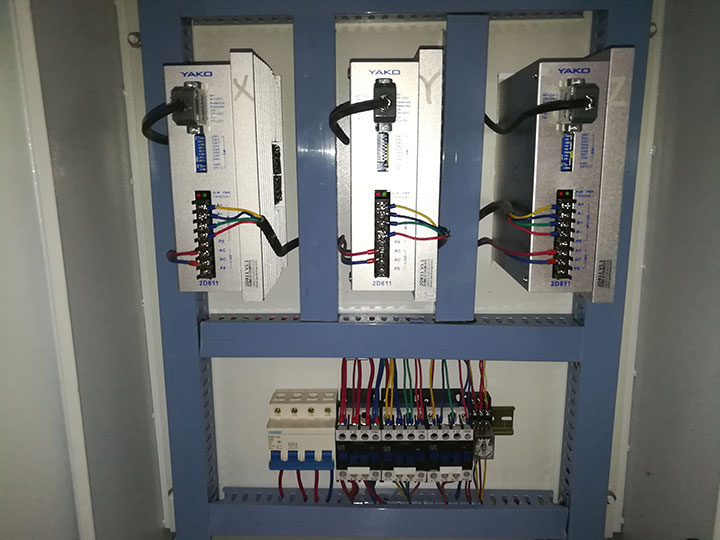 Two Spindles for Automatic CNC Wood Lathe Machine
Applications of Profitable Automatic CNC Wood Lathe Machine
The wood lathe machine is mainly used for staircases, stairway balusters, stairway newel posts, dining table legs, end table legs, sofa table legs, bar stool legs, chair legs, chair arm posts, chair stretchers, bed rails, lamp posts, baseball bats, wood broom handle, etc.
Profitable Automatic CNC Wood Lathe Machine Projects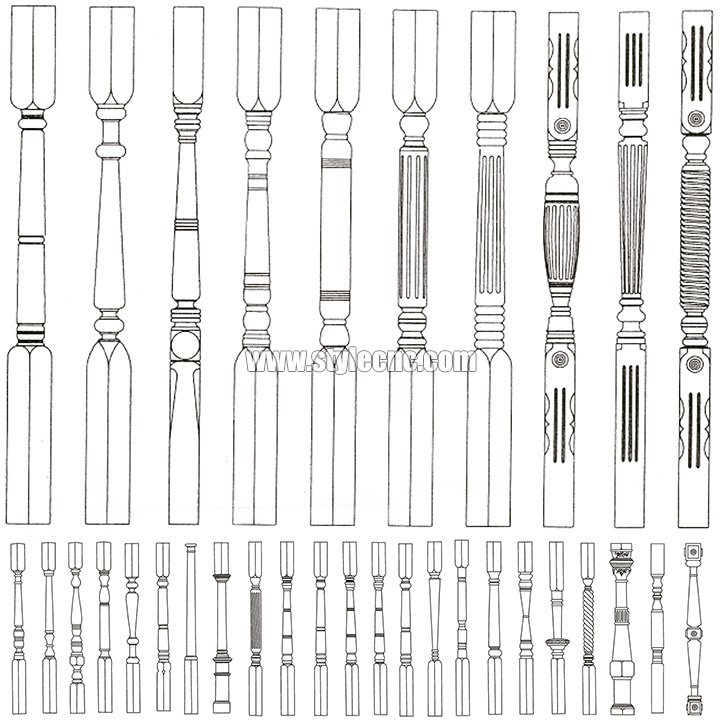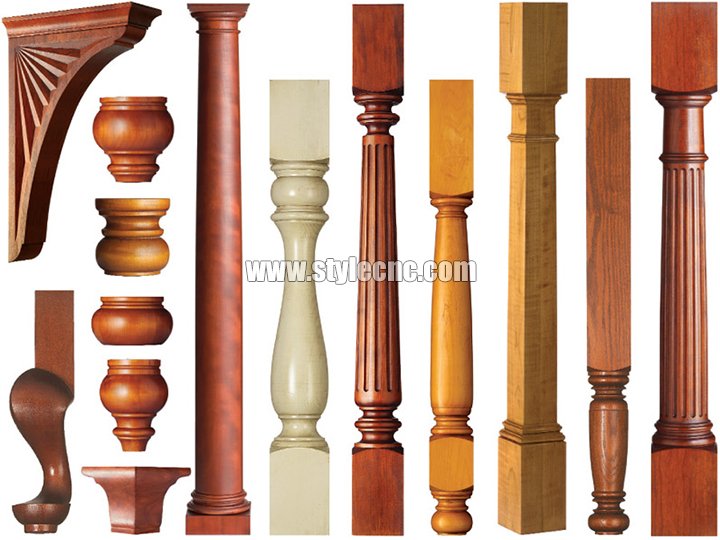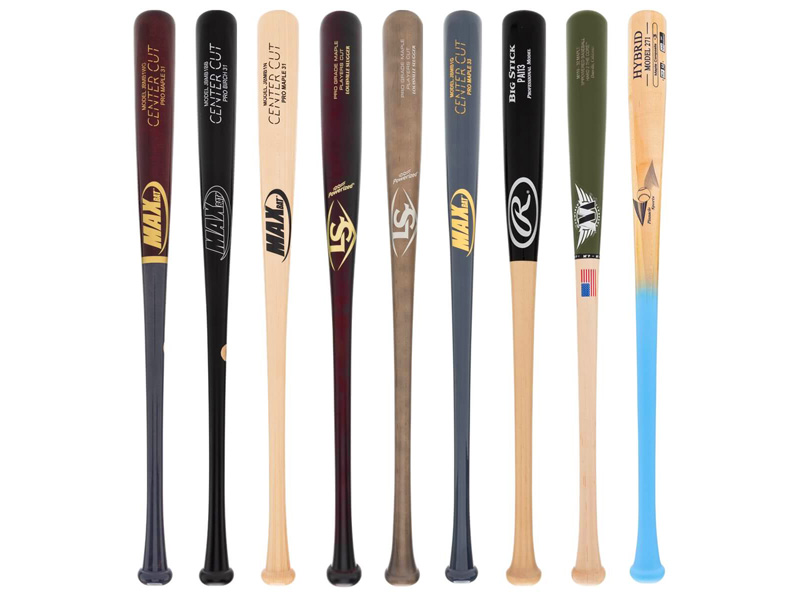 Profitable CNC Wood Lathe Machine Packages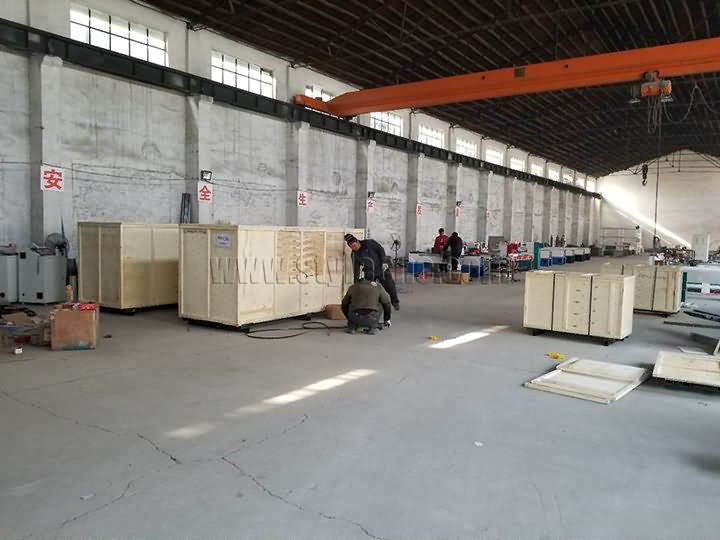 International Shipping Around the World
All the CNC routers can be shipped worldwide by sea, by air or by international express logistics via DHL, FEDEX, UPS. You are welcome to get a free quotation by filling up the form with name, email, detailed address, product and requirements, we will shortly contact you with the full information including the most suitable delivery method (fast, secure, discreet) and freight.
Customer Reviews and Testimonials
Ben Green

from United Kingdom

This is my first experience with a lathe like this, it is easy to use for me, the Automotion with CNC is the best feature, and the power is good for woodworking. I have made hundreds of stairs spindles and wood balusters with carbide turning tools, and everything runs well. Great value for the money, I hope it continues to work optimally.

Alexander Vorobyev

from Russia

Got it, delivered pretty fast. Everything seems fine. I have finally been able to try out the machine and it is working quite well. I am excited to get this CNC lathe, and pleased with its performance. I will recommend the product and technical support from STYLECNC.

Gerald

from United Kingdom

I've been using my new STL1516-2S2 lathe machine for a couple of days now and I am very impressed with this unit. I wore out a smaller manual wood lathe in three years and decided this CNC model is the one I wanted as a replacement. Not only because of the increased length and diameter capacities, but it has all the features that I didn't have before, such as CNC controller, double spindles, and cutters feature. Amazing lathe and I am enjoying more woodturning with the new set up. This unit is of higher quality, made in China. Five stars all the way!

Keith Sutherin

from United States

After a lot of research, I went with this automatic lathe machine to fill my professional wood shop. I'm still impressed with its precise and solid for such a good price.

Christian Ganglberger

from Austria

This was very handy in my last building project. This wood lathe works well with CNC controller. Operate instructions are clear and easy to follow.

Iheb RACHDI

from Tunisia

The lathe machine arrived earlier than expected. Packaging was well and everything was intact. Easy to assemble and set up, and it works great. I am not surprised as I have a CNC router from STYLECNC and I am a fan.

Marcelo Fraile

from Spain

We have been using this unit almost exclusively for turning Roman columns and it works like a charm. The lathe operation is automatically as advertised.

Kahani

from Germany

The second automatic wood lathe machine I bought from STYLECNC. The CNC controller is easy to learn and operate. Recommend this seller to all, honest and gregarious.