Mixed CNC laser cutter engraving machine is used to engrave & cut wood, MDF, plywood, acrylic, metal. Now the best CNC laser engraver cutting machine for sale at affordable price.
Demonstration Video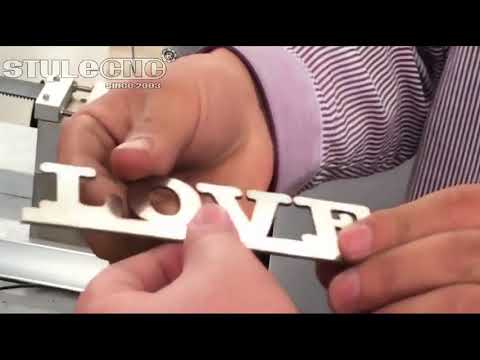 Product Details
Mixed CNC laser cutter engraving machine is different from the ordinary CO2 laser machine, it can cut and engrave not only nonmetal materials, but also thin metals. All the machine parts and controller adopt original parts with long life time without deformation.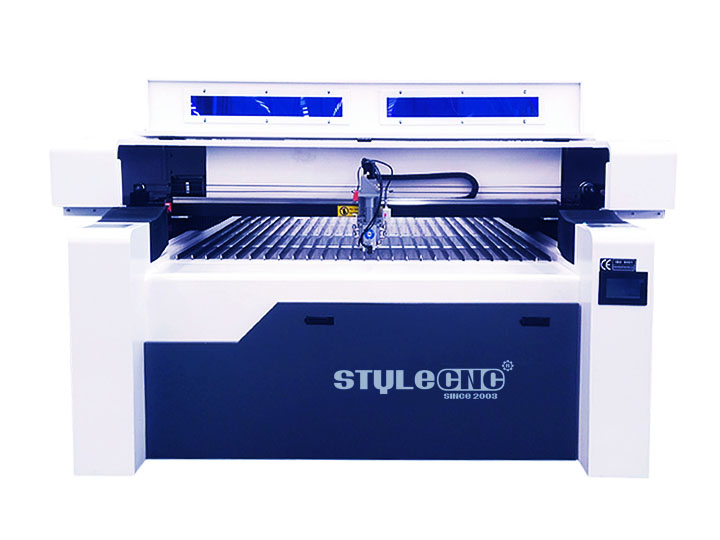 Mixed CNC Laser Cutter Engraving Machine Features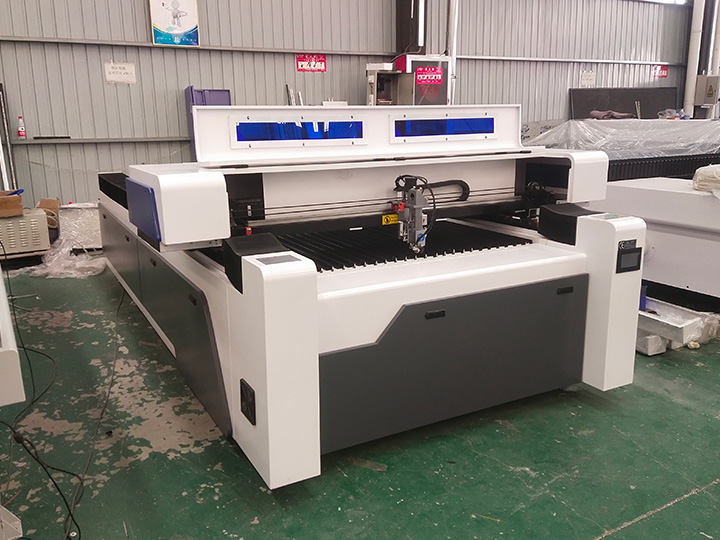 1. Laser head with automatic follow-up control system:
It can detact the surface of the metal materials and adjust the laser head automatically. If the thin metal materials is not flat, the laser head can move with it up and down.
2. High speed DSP offline control system with colorful TFT screen displaying and USB interface.
2MHZ data transfer and designing display on screen. Dynamic display the working process during machine cutting work. You can change the parameter on TFT panel.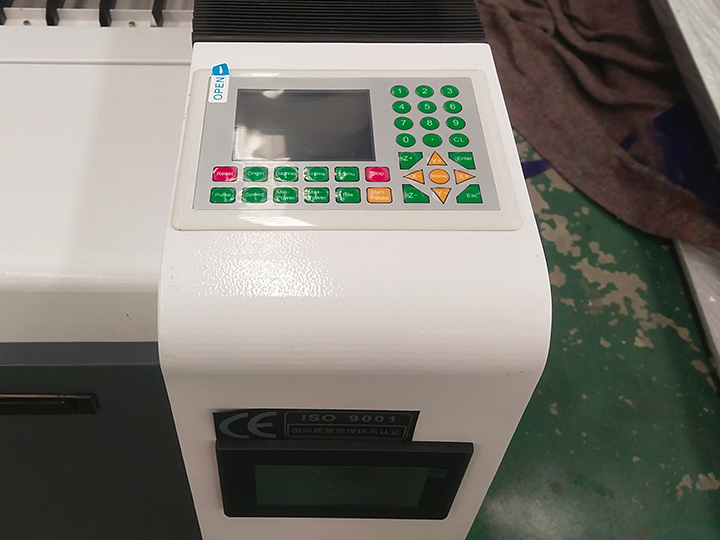 3. USA imported focus lens.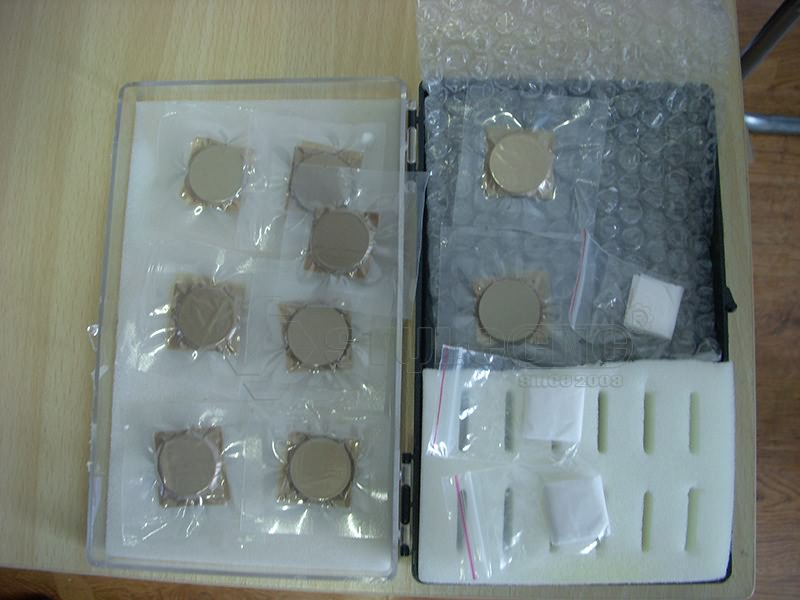 4. Industry heavy duty machine body to ensure machine stable and high precision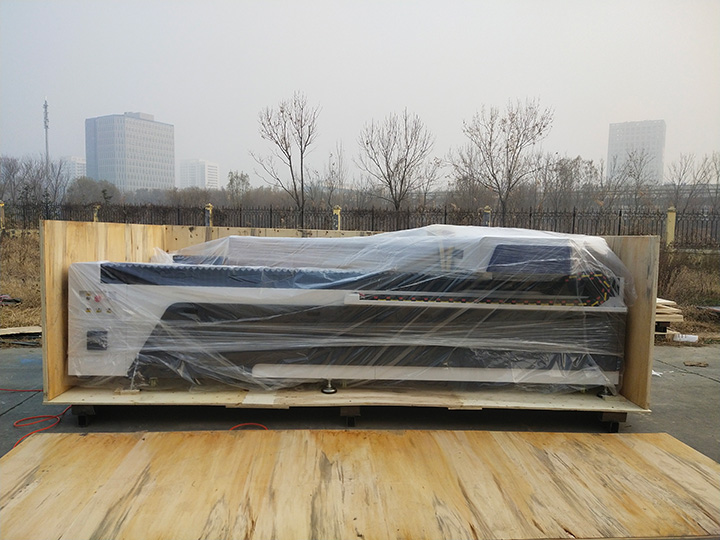 5. Whole set imported guide rails and ball screw from Taiwan. Leadshine stepper motor with driver more powerful and accurate. Japan Yaskawa servo motor for choose.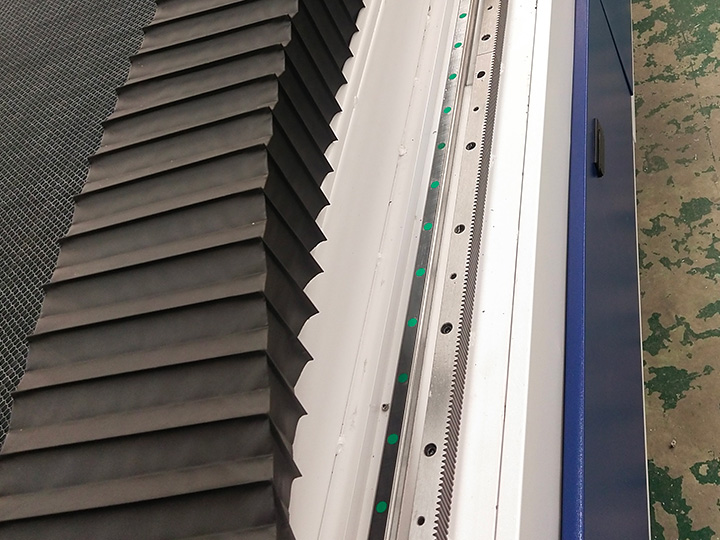 Mixed CNC Laser Cutter Engraving Machine Applications
Mixed CNC laser engraver cutting machine is mainly designed for cutting thick non-metal material, such as Acrylic, MDF, Die Board, and 2mm Stainless Steel. The feature of this laser CNC cutter is perfect cutting effect and high cutting speed.
1. Advertising industry: Stainless steel. Acrylic plate. color board and other advertising materials engraving and cutting.
2. Leather garment processing industry: Leather, fabric carve or hollow out patterns.
3. Arts and crafts industry: Paper cutting, wood, bamboo, leather, shell, ivory and other materials engraving and cutting.
4. Modeling industry: Aviation and maritime models, wooden toys engraving or cutting.
5. Packaging industry: Rubber printing plate engraving and cutting, bilayer plate, dye board cutting etc.
6. Decoration industries: Electrical and electronic industry materials engraving and cutting.
Mixed CNC Laser Cutter Engraving Machine Technical Parameters
TYPE

STJ1325M

Working Area

1300mm(W)*2500mm(L)

Laser Power

150W

Laser Type

Sealed CO2 Laser Tube

Cutting Depth (recommended)

Max. 30mm Acrylic / 2mm Steel / 20mm Die Board / 15mm MDF / 15mm Wood

Max. Cutting Speed

0-200mm/s

Resetting Positioning Accuracy

≤0.01mm

Lifespan of Laser Tube

Max. 10000 Hours

Maximum Forming Character

English letter: 1.5 x 1.5mm

Power Supply

220V±10% 50HZ or 110V±10% 60HZ

Software Supported

ArtCut, CorelDraw, PhotoShop, AutoCAD

Graphic Format Supported

PLT,DXF,BMP,JPG,GIF,PGN,TIF, etc.

Transmission

X and Y axis with Ball Screws

X and Y axis with Linear Guide Rail

Drive Type

Step motor/Servo Motors

Interface

USB 2.0

CO2 Laser Tube

Yes

Air Compressor and Exhaust Fan

Yes

Water Chiller

Yes

Software authorized

LaserCut 5.3

Water-cooling System for tube

Yes

Equipment Dimension

2300mm*1850mm*1350mm

Package Size

3980mm*2230mm*1520mm

Net Weight

1150 kg

Gross Weight

1350 kg

Optional Device

Following Laser Head

Recommended Spare Parts

Lens, Mirror, Laser Power, Sensor
Mixed CNC Laser Cutter Engraving Machine for Wood & Metal Projects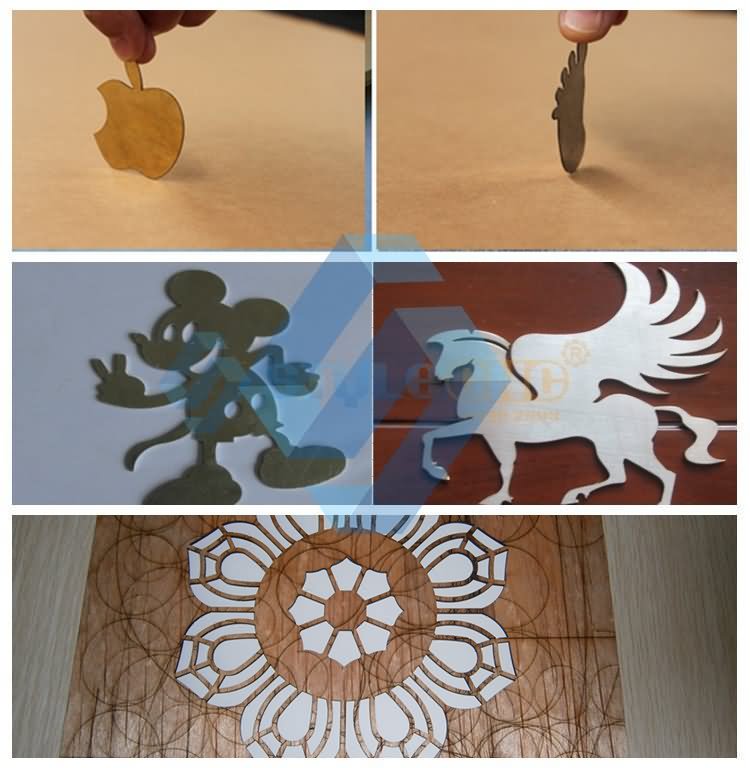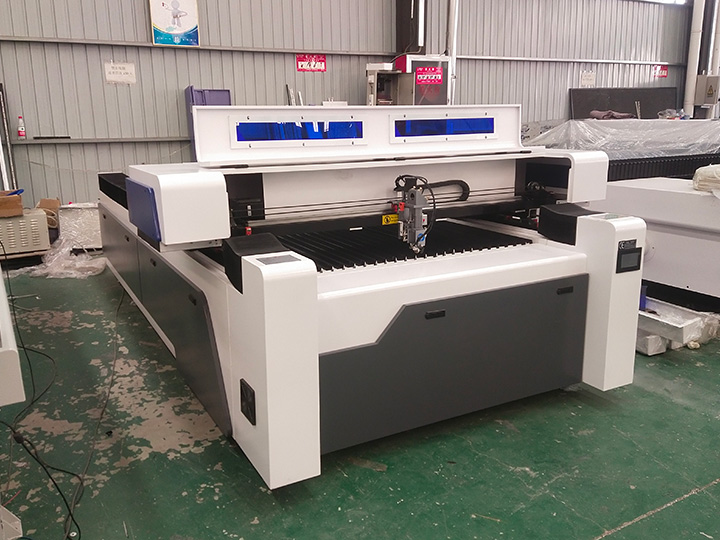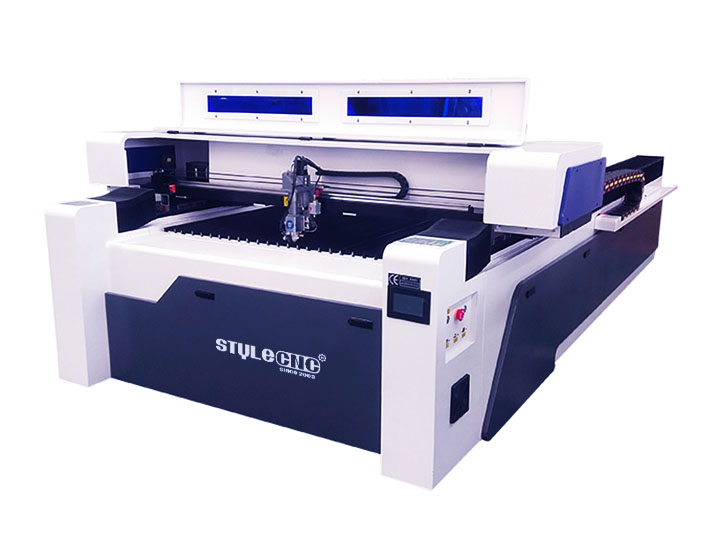 Mixed CNC Laser Cutter Engraving Machine Package and Delivery
International Shipping Around the World
All the CNC laser machines can be shipped worldwide by sea, by air or by international express logistics via DHL, FEDEX, UPS. You are welcome to get a free quotation by filling up the form with name, email, detailed address, product and requirements, we will shortly contact you with the full information including the most suitable delivery method (fast, secure, discreet) and freight.
Customer Reviews and Testimonials
loris ferro

from Italy

This is the laser cutter I would recommend to everyone I know in this area. Not only for perfectly glass stainless steel, also very good for the plywood. It really saved my business a lot. Thank you all for the fast response and the best service.