The mini benchtop wood lathe is an entry level lathe machine on desktop or table top for beginners with craftsman hobbyists to make small wood arts and crafts turning works, such as beads, bowls, cups, pens, Buddha heads, and most woodworking projects. Now the best cheap small lathe for sale at cost price.
Demonstration Video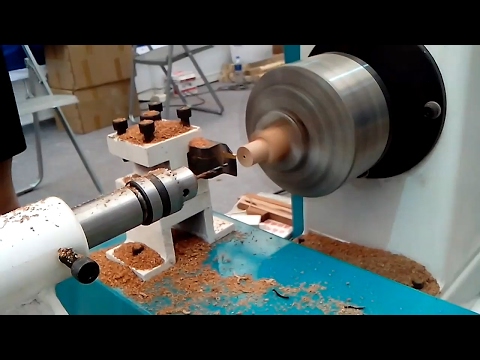 Product Details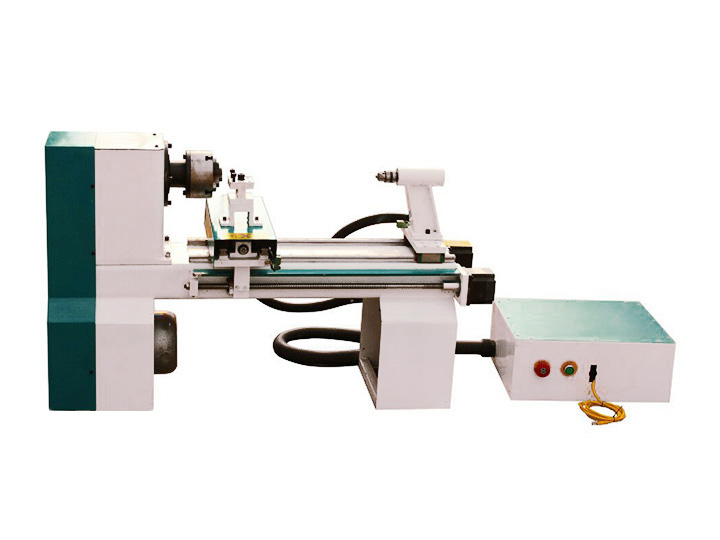 A benchtop wood lathe is small lathe machine designed for beginners with craftsman, hobbyists, home shop, or small business, which can be placed on table top. The benchtop wood lathe is also know as table top wood lathe, desktop wood lathe. Bench-top wood lathes are mainly used for turning various rotating surfaces and end surfaces of rotating bodies, such as turning inner and outer cylindrical surfaces, conical surfaces, ring grooves and forming rotating surfaces, turning end surfaces and various commonly used threads. It can also turn various types of threads with different wood turning tools. Kind of special-shaped surface with drilling, reaming, reaming, knurling can also be done on bench-top wood lathes.
Advantages of Mini Benchtop Wood Lathe for Wood Crafts & Arts
1. The benchtop wood lathe machine is computer numberical controlled.
2. The tabletop wood lathe machine is with 300 kinds drawing gallery except for round beads.
3. Easy controled special wood beads machine control system is studied by us.
4. Best hard alloy wood lathe cutter in the world market, it can match with you soft wood cutter and hard wood cutter.
5. The desktop wood lathe machine can be designed as your requirements.
6. Top brand square orbit and ballscrew transmission.
7. Long lifespan, high precision.
8. Turning precision: 0.01mm.
Technical Parameters of Mini Benchtop Wood Lathe for Wood Crafts & Arts
Model
STL0410
Turning diameter
5mm – 100mm
Max turning length
400mm
Processing precision
0.01mm
Operating system
Special wood beads system
Drawing software
CAD
Drawing format
*.dxf
Transmission way
TBI ballscrew
guider
Taiwan Hiwin/PMI square orbit
Driving system
Step motor and driver
cutter
Super hard alloy wood lathe cutter
Whole machine power
1.5KW
Motor power
750w
Voltage
220V single phase, 50HZ
Packing size
1400*900*850mm
Gross weight
260kgs
Proper Materials
Wood
Standard Accessories
Square orbit.
Ballscrew transmission.
Automatic drilling, Special wood beads machine control software, 1.5kw easy motor, Supper hard alloy cuttter.
Parts
cutters*1 pieces.
drillers *2 pieces.
Limit switch*1 pieces.
Package
Standard exporting wooden case packing
Warranty
12 Months (Wearing parts is expectable)
Features of Mini Desktop Wood Lathe for Wood Crafts & Arts
Operate Way:
Direct input required in the software.
Bead diameter can be simple parameters, pagoda gourd, direct.
Select the shape, size, no programming, easy to use.
You can also design your own style, drawing of contour line, BMP, JPG image can be processed.
Cutter Lifespan:
The benchtop wood lathe adopts super hard alloy CNC cutter (special for stainless steel),no wear for turning and milling red wood.
Processing 3000 pieces lobular red sandalwood with 20mm diameter, no need chang cutter.
Very long service life, is the standard piece.
If there is damage to the direct replacement, without understanding thesharpening technique.
Processing Speed:
In the processing of 2 size beads shall prevail, lobular Rosewood automatic.
Hole, turning every 38 seconds, 30 seconds without holes.
Phoebe play hole turning, every 25 seconds, not punching every 19 seconds.
The processing of 5 cm diameter handball, 2 minutes one piece.
Processing handgrip gourd, 50mm diameter, 110mm long with 5 minutes.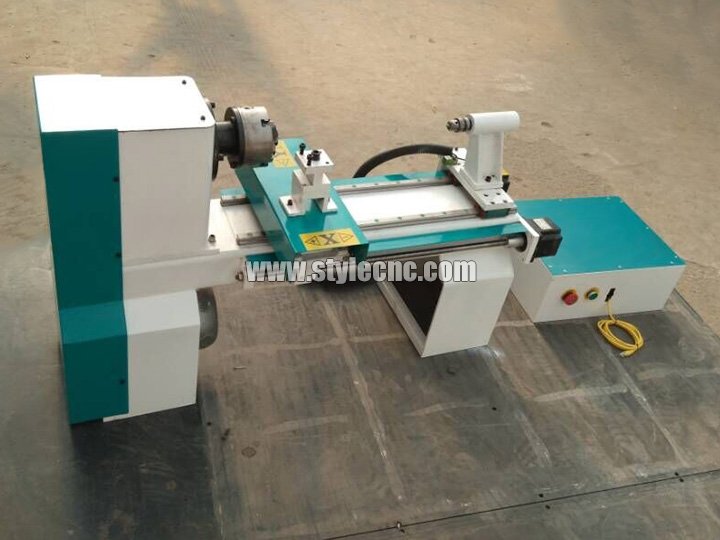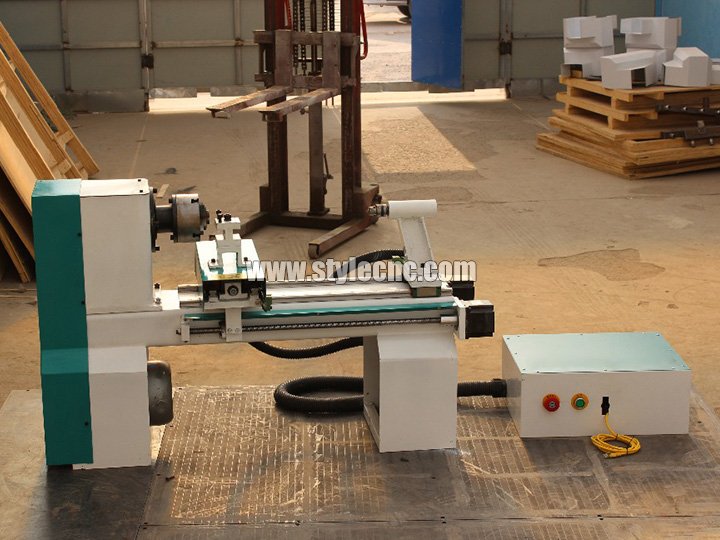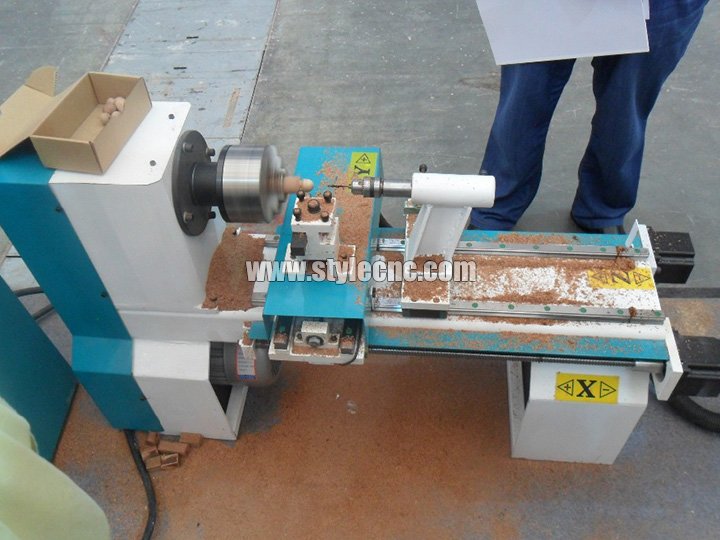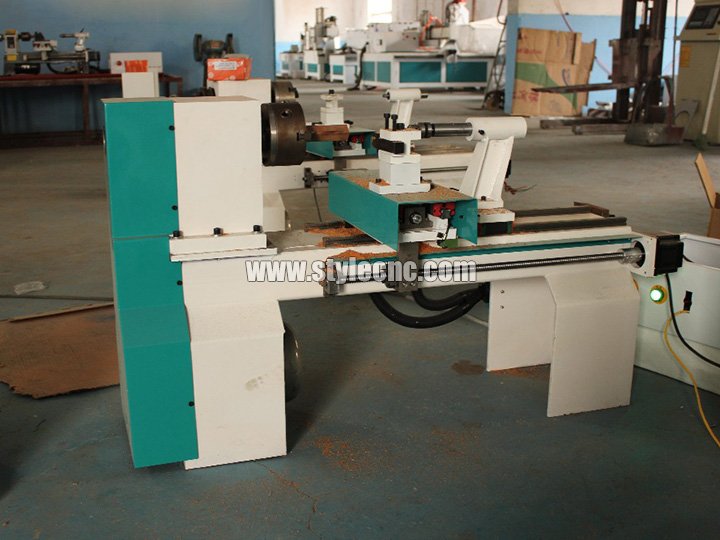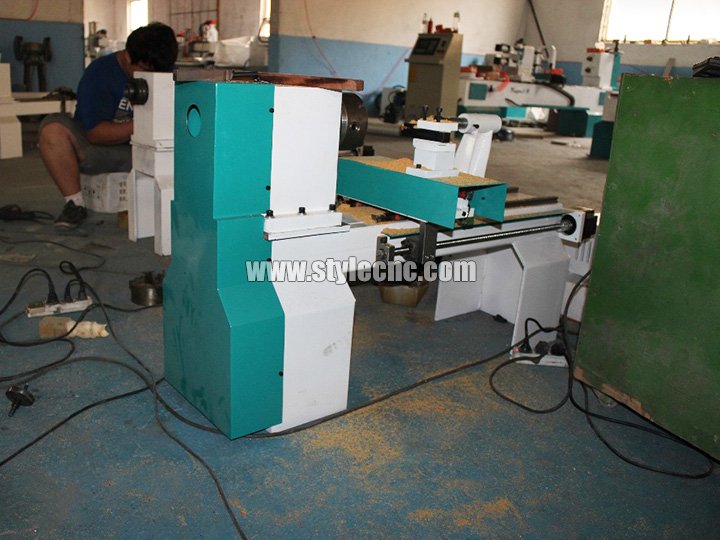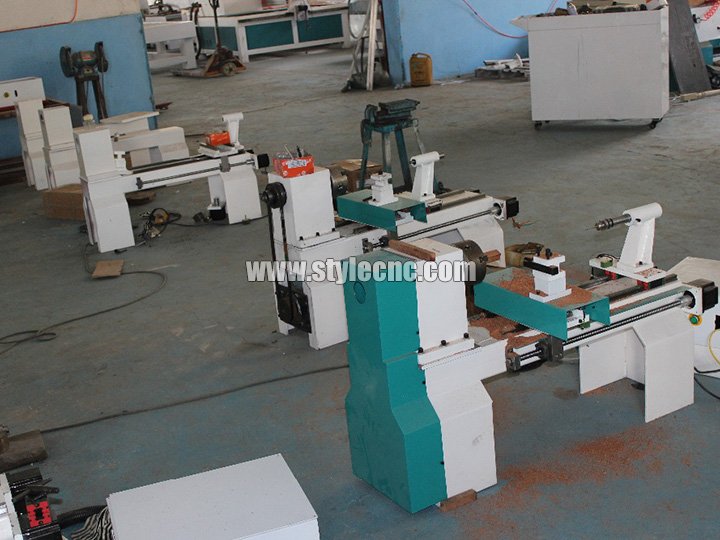 Applications of Small Benchtop Wood Lathe Machine for Crafts & Arts
Applicable Materials:
Bodhi, Bodhi root, mahogany, gold-rimmed nanmu, rosewood, mahogany, boxwood.
Applicable Industries:
Bead, barrel, buddha heads, gourd pendant, hoist pieces, wood cup, bowl, whip, cigarette holder, eggs, ashtray, scroll painting head, pens and wine stoppers.
Mini Bench-top Wood Lathe for Small Wood Crafts & Arts Turning Projects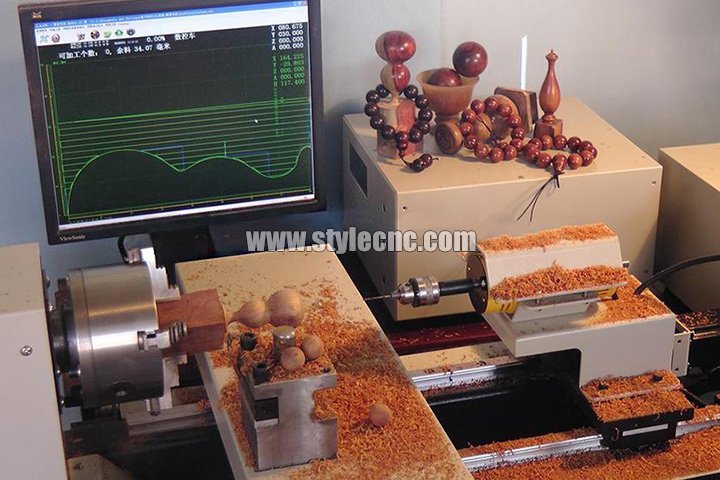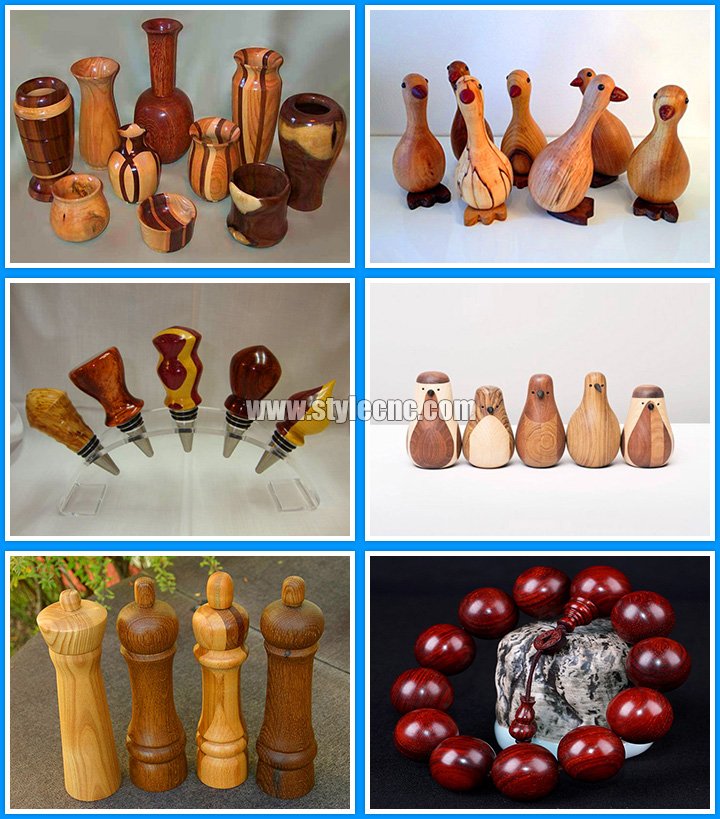 Package of Mini Table Top Wood Lathe Machine for Wood Crafts & Arts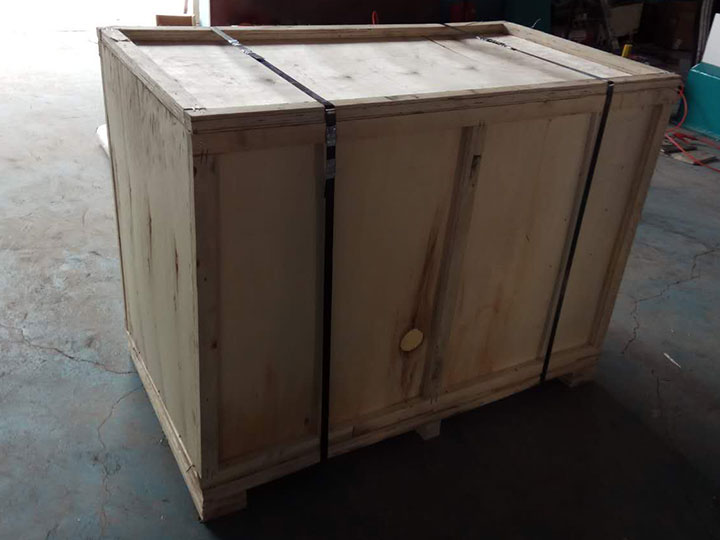 International Shipping Around the World
All the CNC routers can be shipped worldwide by sea, by air or by international express logistics via DHL, FEDEX, UPS. You are welcome to get a free quotation by filling up the form with name, email, detailed address, product and requirements, we will shortly contact you with the full information including the most suitable delivery method (fast, secure, discreet) and freight.
Customer Reviews and Testimonials
Dylan Wyatt

from United Kingdom

I am a beginning turner and have to purchase a mini lathe to start with. This one is quite easy for me to learn. It is automatic and requires no human intervention. It is very solid and runs smooth and quiet. I have been using this lathe almost exclusively for hardwood turning since I got it, which is fantastic as advertised. It works great so far for turning pens and some small beads, vases and bowls in my woodworking shop.

Hector Lewis

from United States

This is the 3rd wood lathe that I have owned over the past 20 years and this one is perfect for what I need. It has a motor with plenty of torque and a huge range of speeds. This one is an upgrade from my previous lathe. Now I can turn plates and bowls easily. It is very well made. And quite heavy for a benchtop lathe. It arrived quickly and in great shape. Setup was quick and easy. Within just a few minutes I was turning.

Guy Picard

from United States

STYLECNC made a great quality mini wood lathe. Was a little nervous ordering this unit overseas, this thing is surprisingly quite. Variable speed on the fly is very convenient. My experience with this machine so far has been simple and smooth. Took it out of the box. Put it on a folding table I happen to have in the garage, changed the belt speed. Dropped a piece of firewood into it, and started turning. It was simple to figure out. If anything changes, I will update. As of right now. Very happy with this buy and very excited to continue turning.