With the development of laser cutting technology, there are  more and more metal processing companies choose metal cutting laser machine. But there are still many users do not know how to choose a suitable machine.Now,SENFENG Laser will share some ideas for choosing a nice metal laser cutting machine.
1. Observe the surface roughness of the product after cutting. It will form a vertical line. The depth of the line determines the roughness of the cut surface. The shallower line will form smooth cut section.
2. Observe whether there are burrs on the surface of the product. The generation of burrs is a very important factor in judging the quality of the metal laser cutting machine. If there are a lot of burrs on the cutting surface, it indicates that the power is not up to the level you need or other technical problems , undoubtedly the burrs on the cutting surface will  increase the extra workload and cost.
3. Whether the processed metal part is deformed, as we all know during cutting process, the area around the laser beam will be instantly heated, and the metal material will undergo subtle changes.Use suitable laser power can reduce parts get too much hot and avoid deformation.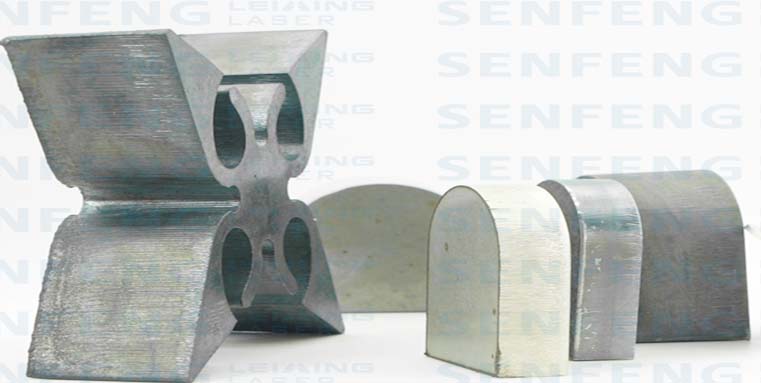 With the gradual expansion of the metal laser cutting machine market, a large number of laser cutting machine manufacturers have emerged in recent years. If you want to ensure the actual processing efficiency of the equipment, you have to start with the choice of the manufacturer, and choose a more reliable manufacturer, which can provide better production technology and strength, and can also guarantee to provide more efficient equipment. SENFENG reminds you that the key point is the core strength and industry conscience of the manufacturer. Taking SENFENG Laser as an example, Senfeng's equipment has reached the world class level in cutting accuracy, cutting speed and stability, and has perfect after sales services team, which can provide customers with good after sales services.
So,when purchasing, you'd better rational and  combine the requirements of production efficiency and processing accuracy to choose cost effective metal cutting laser machine.Do not just care price,good quality and service will make you free when you get the machine!
Whatsapp:86-13210546543
Email:[email protected]
Source link: https://www.sfcnclaser.com/how-to-choose-suitable-metal-cutting-laser-machine.html