ST-FC3015L is a heavy-duty industrial flatbed fiber laser cutting system in commercial use, used for sheet metal fabrication of stainless steel, mild steel, titanium, aluminum, different powers of 1000W, 1500W, 2000W, 3000W from Chinese Raycus, German Precitec or IPG brands. If the power is higher than 3000 watts, we have more types of commercial sheet metal laser cutters for option.
Demonstration Video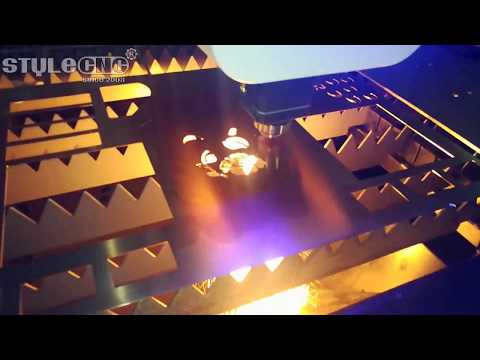 Product Details
Sheet metal cutting machines (both CNC and Manual) include shears, punches, flame cutting, plasma cutting, water jet cutting, laser cutting, and more. Sheet metal cutting has a wide range of applications, such as heavy machinery, automobiles, ships, aviation, hardware accessories and other industries. Improving the utilization rate of sheet metal can reduce the production cost of enterprises and bring considerable economic benefits to enterprises.
In terms of sheet metal fabrication, laser cutting technology is a very advanced cutting process that can greatly improve labor productivity. In the process of sheet metal fabrication, the application of laser cutting machines can effectively shorten the processing cycle, improve cutting accuracy, and omit various replacement stamping dies when processing highly complex parts with high precision. These advantages have been paid attention to by many manufacturing companies.
Disadvantages of Traditional Cutting Tools
Traditional cutting processes, such as CNC shearing machines, can only be used for straight-line cutting, and there are disadvantages that cannot be ignored compared to the multi-functional operation of fiber laser cutting machines.
Although the investment of flame cutting is low, the thermal deformation is too large when cutting thin plates, which affects the cutting quality of materials and wastes materials. It is not as fast as the processing speed of fiber laser cutting machines. But for thick plate cutting, flame cutting still has advantages.
The precision of plasma cutting is higher than that of flame cutting, but when cutting thin plates, the thermal deformation is larger and the slope is larger. Compared with the precision cutting of laser cutting machines, it is easy to cause waste of raw materials.
High-pressure water jet cutting has no restrictions on the material, but compared with fiber laser cutting machine, the speed is too slow and the consumption is high.
Advantages of Sheet Metal Laser Cutting Machine
The laser cutting technology has been used in a variety of metal fabrication industries due to its light weight, high strength, electrical conductivity, low cost, and good mass production performance. What are the advantages of laser metal cutting?
• Use CNC programming software to improve laser cutting efficiency.
Laser cutting can effectively use the advantages of programming software, greatly improve the utilization rate of thin plate materials, reduce the use and waste of materials, and at the same time reduce the labor intensity and strength of workers to achieve the desired effect. On the other hand, optimizing the functionality of nesting can omit the material cutting link of thin plate cutting, effectively reduce the clamping of materials, and reduce the time for processing assistance. Therefore, it promotes a more reasonable arrangement of the cutting plan, effectively improves the processing efficiency and saves materials.
• Save the product development cycle and realize the mass production of sheet metal parts.
In the ever-growing market environment, the speed of product development means the market. The application of laser cutting machine can effectively reduce the number of molds used, save the development cycle of new products, and promote the speed and pace of its development. The quality of the parts after laser cutting is good, and the production efficiency is significantly improved, which is helpful for small batch production and strongly guarantees the market atmosphere where the product development cycle is shortening day by day, and the application of laser cutting can control the size of the blanking die Precise positioning of the size will lay a solid foundation for future mass production.
• Reduce sheet metal fabrication procedures and reduce production costs.
In the sheet metal processing operation, almost all the plates need to be formed on the laser cutting machine at one time, and directly welded together, so the application of the laser cutting machine reduces the process and the construction period, effectively improves the work efficiency, and can realize the workers double optimization and reduction of labor intensity and processing cost, while promoting the optimization of the working environment, greatly improving the speed and progress of research and development, reducing mold investment, and effectively reducing costs.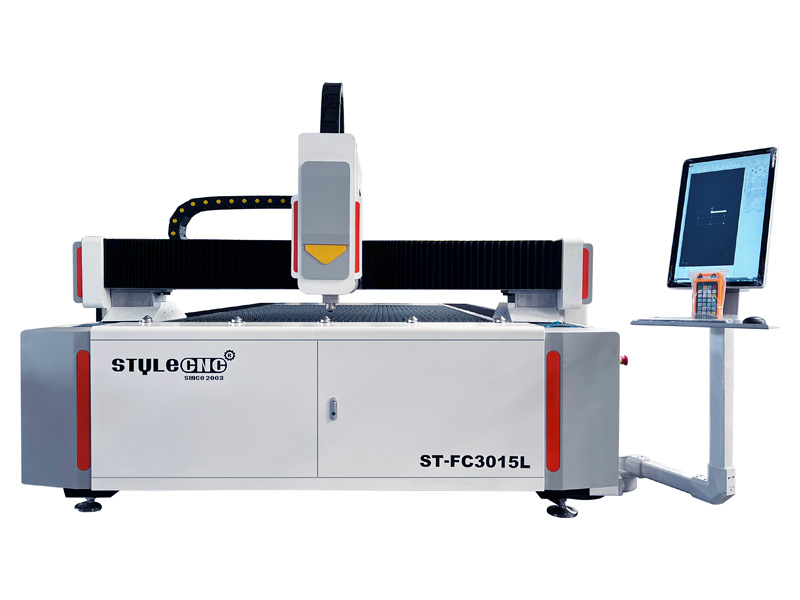 Features and Advantages of Heavy Duty Commercial Flatbed Fiber Laser Cutting System for Sheet Metal Fabrication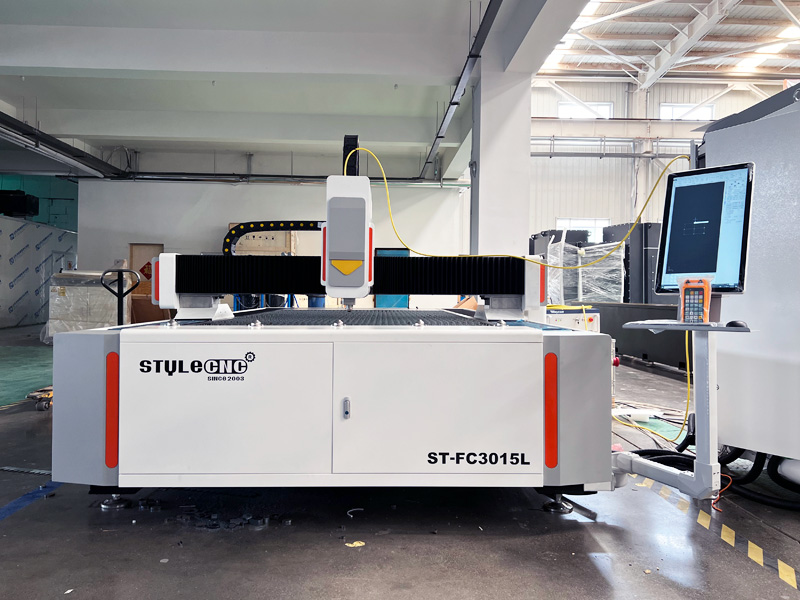 High rigidity fiber laser cutting machine bed segmented welding, adopts exclusive annealing processing with high-temperature NC electric resistance furnace, ensure long-time stable working of the machine.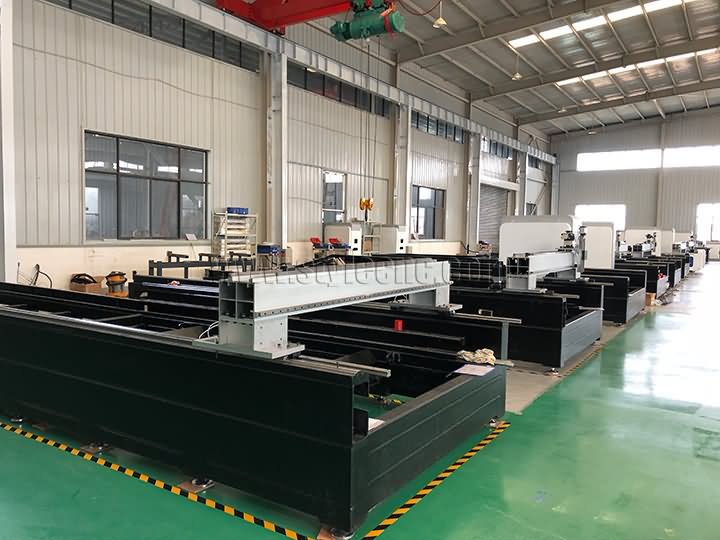 All the guide rails and screw holes are milled by our professional 5 axis gantry milling machine to keep the levelness. This quality engineering and workmanship result in smooth precision cutting.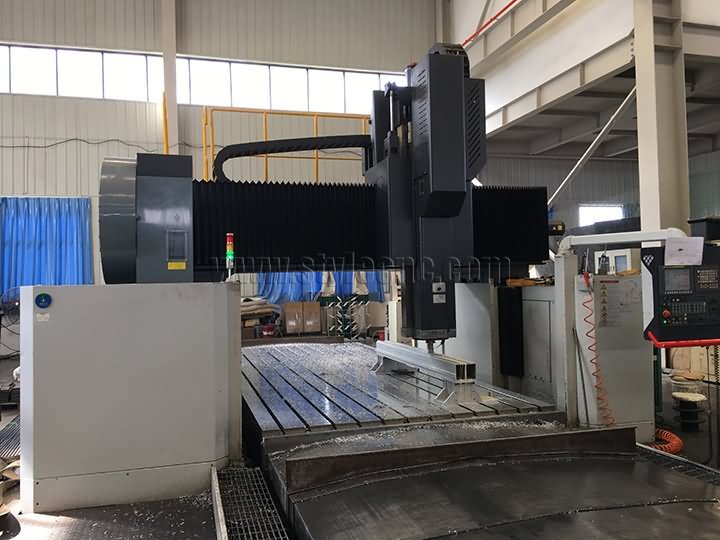 Rack and rails installed based on the dial indicator, table frame based on the marble gradienter. This quality engineering and workmanship result in smooth precision cutting.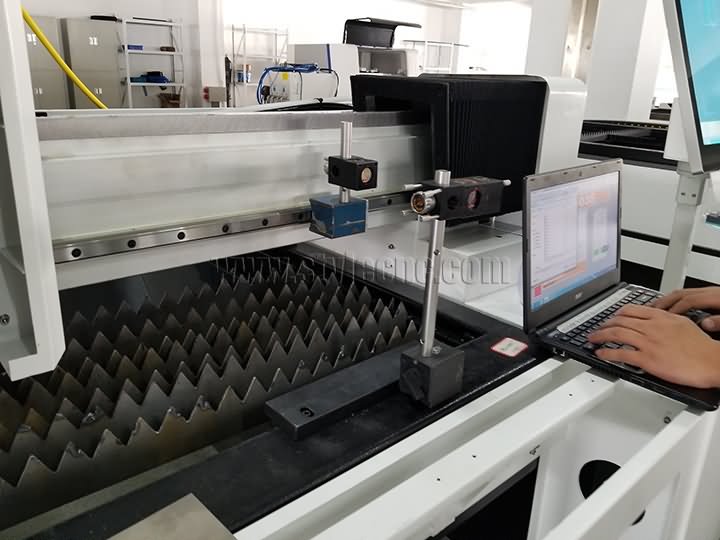 The gantry we adopted are new design aircraft-grade aluminum casting, replace of the welded steel gantry, more light-footed to make the whole machine working very fast.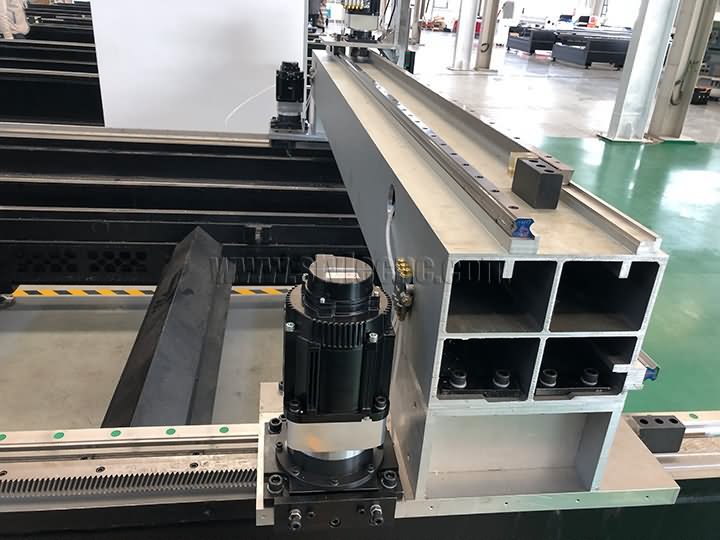 New machine body whole frame with smoke extraction,reduce the smoke and chippings to harm the cutting head and lens.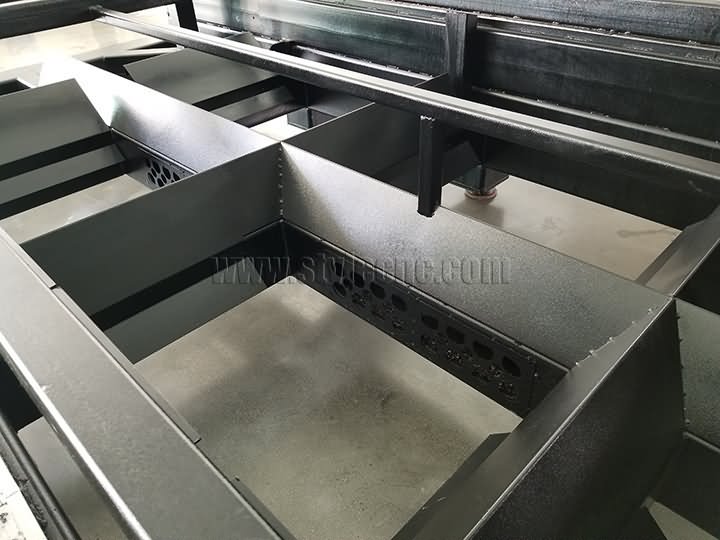 Taiwan Hiwin square rails: Each parts we adopted are original, such as Taiwan Hiwin rails with flange, high accuracy, Zero-distance to avoid the dust accumulation.
Swiss Raytool fiber laser cutting head, more closure to protect the parts inside.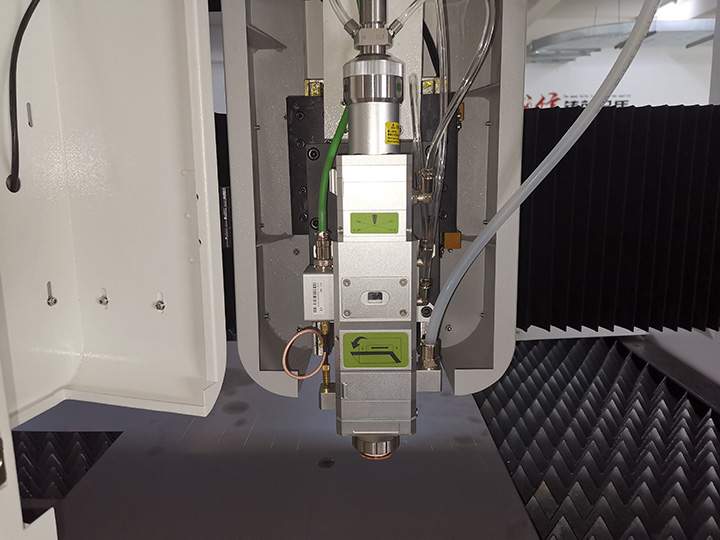 From 1500W, we will free upgrade to laser cutting head with auto focus.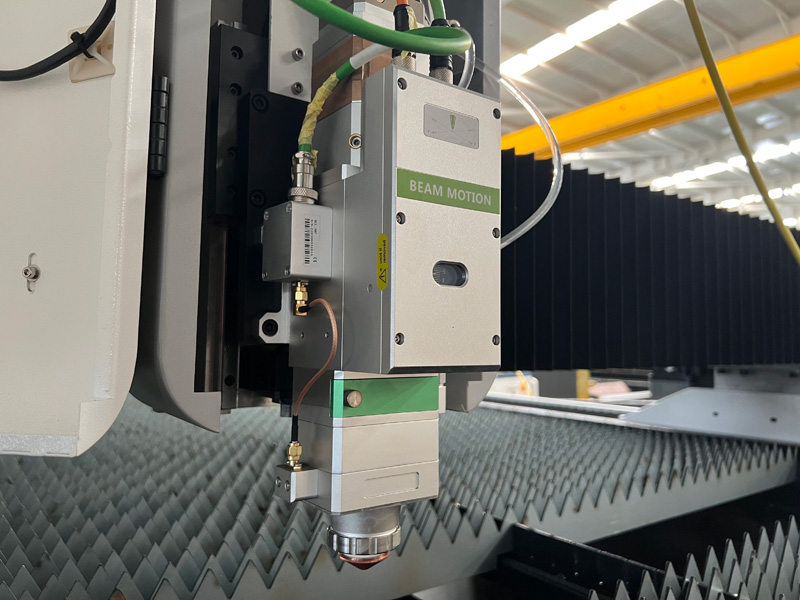 Different brands of laser sources for option
Germany IPG laser source: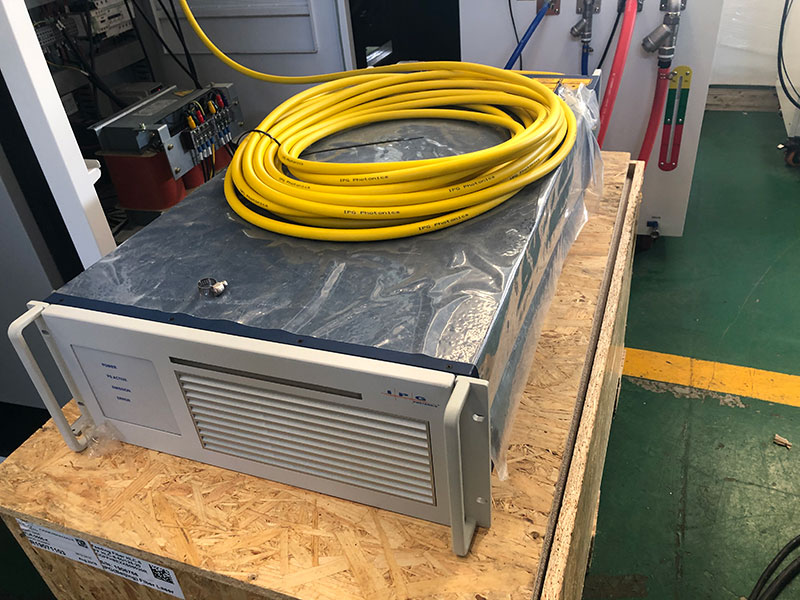 Chinese Raycus laser source: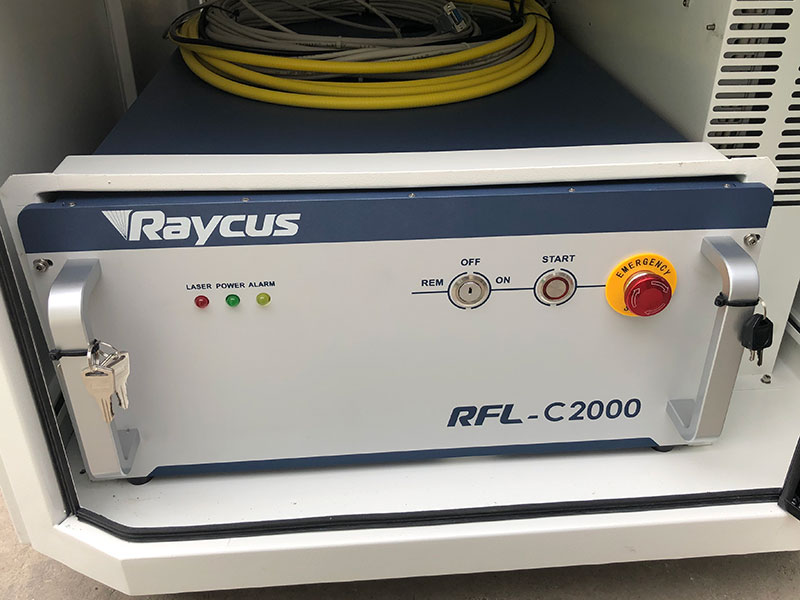 Germany Precitec laser source: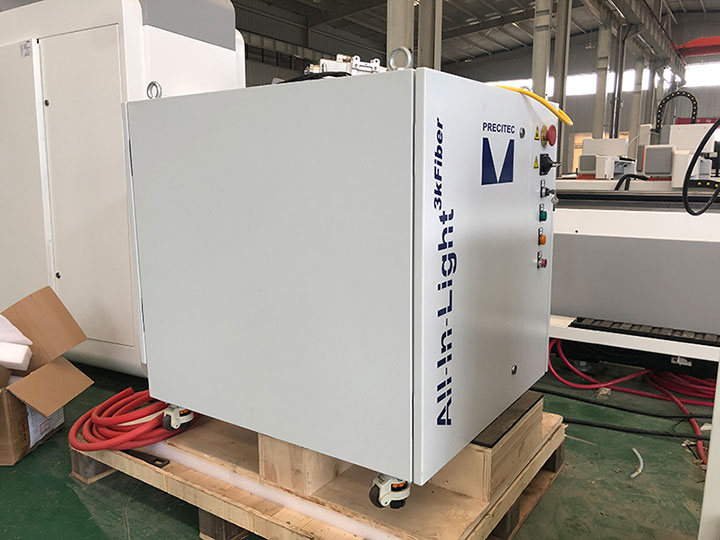 Technical Parameters of Heavy Duty Commercial Flatbed Fiber Laser Cutting Machine for Sheet Metal Fabrication
| | |
| --- | --- |
| Model | ST-FC3015L |
| Working Area | 1500mm*3000mm |
| Max Cutting Speed | 80m/min |
| Laser Power | 1000W (1500W, 2000W, 3000W for Option) |
| Max Acceleration | 0.8G |
| Repeated Positioning Accuracy | 0.02mm |
| Driving Way | Servo motor |
| Transmission Way | Y-axis gear rack double driver, X-axis ball screw |
| Power Requirements | 380V/50HZ/3P (220V/60HZ Avaliable) |
| Machine Weight | 2500kg |
Applications of Heavy Duty Commercial Flatbed Fiber Laser Cutting Machine for Sheet Metal Fabrication
ST-FC3015L flatbed fiber laser cutting machine is widely used in electrical power, automobile manufacturing, machinery and equipment, electrical equipment, hotel kitchen equipment, elevator equipment, advertising signs, car decoration, sheet metal production, lighting hardware, display equipment, precision components, metal products and other industries.
Specialized fast speed cutting of a variety of metal plates, pipes(add pipe cutting device), mainly used in stainless steel, carbon steel, galvanized sheet, electrolytic plate, brass, aluminum, steel, various alloy plate, rare metal and other materials.
Heavy Duty Flatbed Fiber Laser Cutting Machine for Sheet Metal Fabrication In Factory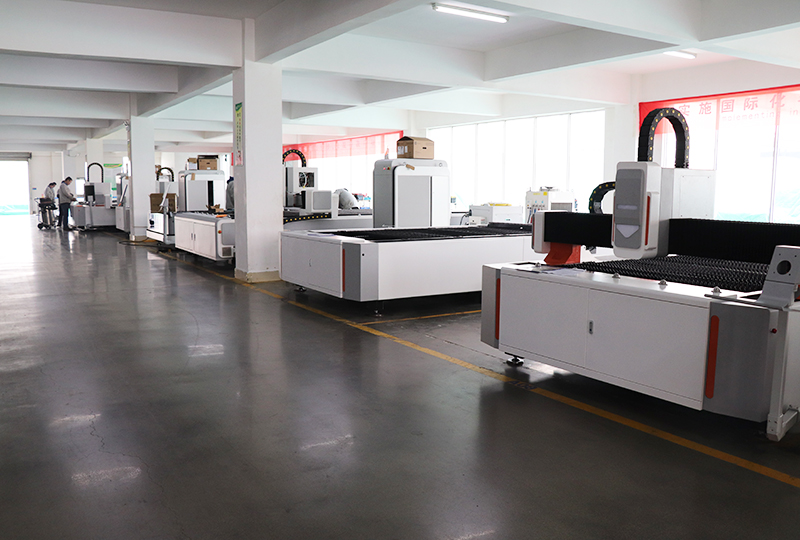 Package of Heavy Duty Industrial Flatbed Fiber Laser Cutting Machine for Sheet Metal Fabrication
1. Strong water resit bottom in plywood.
2. Laser source (separated plywood case) and spare parts on the laser bed.
3. Corner protect by foam and fixed by protective film.
4. All covered by strong and hard protective film.
5. Vacuum packing.
6. Inside steel frame protector.
7. Plywood packing and steel strip outside fixed the box.
8. Finishing packing by normal container or frame container.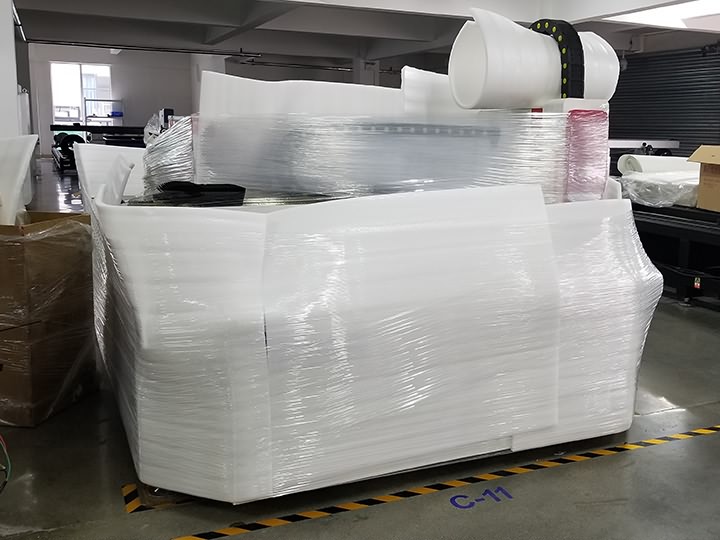 Heavy Duty Industrial Flatbed Fiber Laser Cutting Machine for Sheet Metal Fabrication Shipping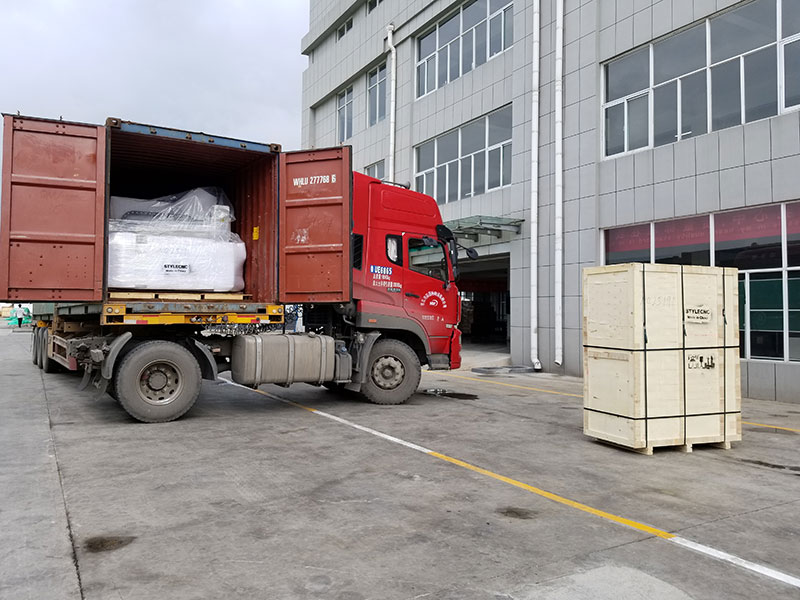 Heavy Duty Flatbed Commercial Fiber Laser Cutting Machine for Sheet Metal Fabrication Projects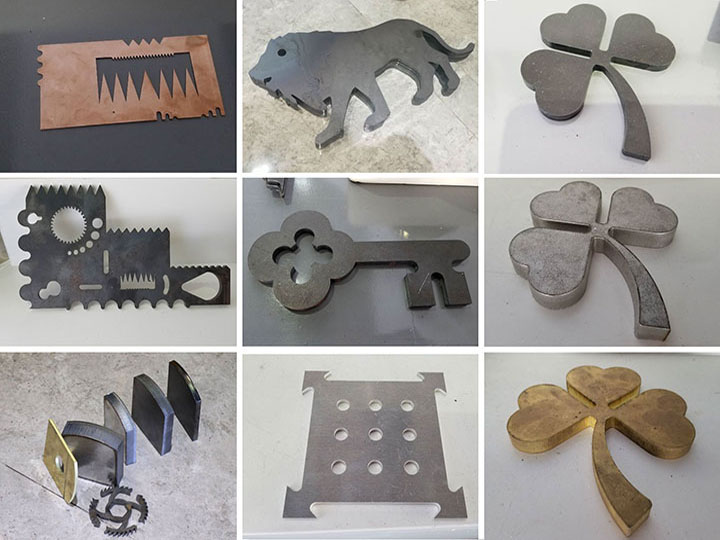 International Shipping Around the World
All the CNC laser machines can be shipped worldwide by sea, by air or by international express logistics via DHL, FEDEX, UPS. You are welcome to get a free quotation by filling up the form with name, email, detailed address, product and requirements, we will shortly contact you with the full information including the most suitable delivery method (fast, secure, discreet) and freight.