With the application of laser cutting machine more and more extensive,single plate cutting has been unable to meet the processing requirements, pipe cutting is been brought into the public eye gradually. 
Under this circumstance, SENFENG LASER developed automatic metal tube laser cutting machine independently to meet industrial cutting needs. Compared with the general pipe cutting machine, it has the following main advantages:
1. Automatic loading and unloading.  
Through the numerical control system to realize the loading and unloading, automatic collection of finished products and materials,saving labor costs and improving cutting efficiency.
2. Be suitable for different shapes of pipe. 
It can cut rectangular tube, round tube, square tube, p-shaped pipe, and other rectangular pipe.
3. Floating Support
Floating support is that it does not limit the positioning freedom, and ensure the reliability of the original position. Usually it is an auxiliary means. In tube laser cutting machine, it ensure the pipe suitable and keep it in the same straight line.
Professional pipe laser cutting machine can replace mechanical drilling, milling, sawing, stamping and burring, avoid processing with multiple devices. Then it can achieve the complex pipe structure cutting, chamfering and other possible size and shape characteristics processing. 
So far, we have sold the machines in demostic and aboard. After many improvements, the various processes are very mature and the performance is stable. When using, if you have any problems, our technical engineers will answer you for the first time.
If you are interested in it, please feel free to contact us!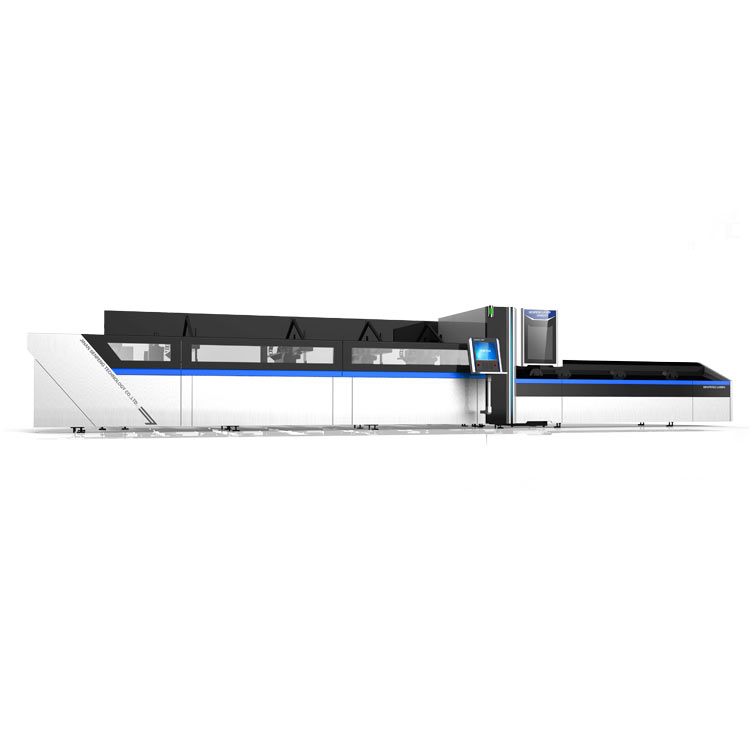 Skype:senfenglaser1
WhatsApp:0086-13210546543

E-mail:[email protected]

Source link: https://www.sfcnclaser.com/Fiber-Laser-Cutting-Machine-in-Tube-Cutting-id8696314.html