Small entry level CNC router kit for beginners with 2×2 moving table can be used for 2D/3D carving of wood, stone, metal and acrylic in the industries of small shop, small business, home shop, home business, signs, advertising, arts, crafts, gifts, mold, electronic, etc. Now the small entry level 2×2 CNC router kit for sale at low price.
Demonstration Video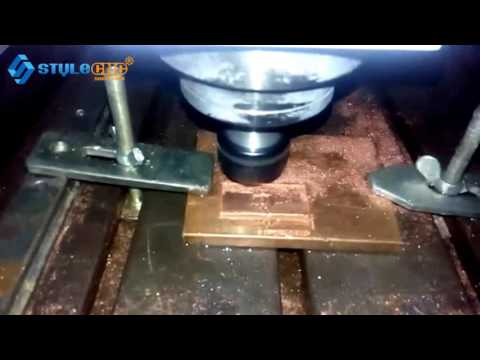 Product Details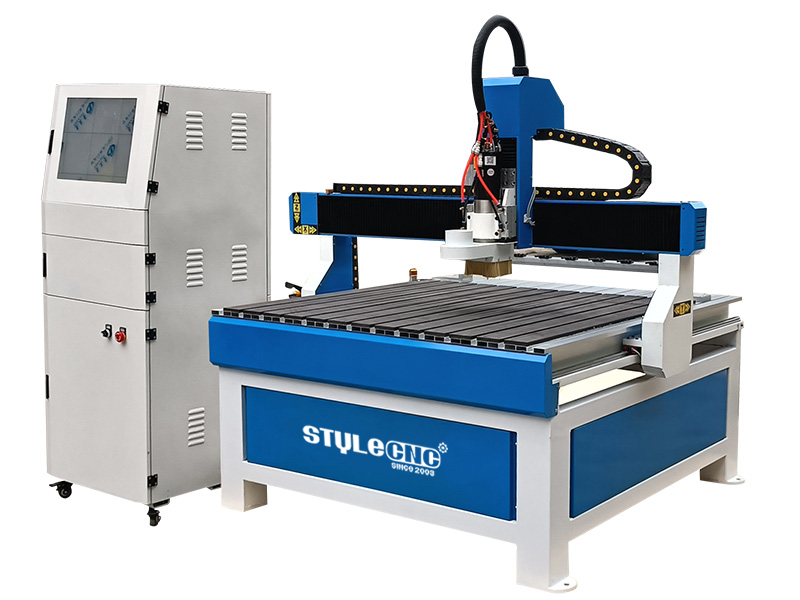 Advantages of Small Entry Level CNC Router Kit for Beginners with 2×2 Moving Table:
1. The entry level CNC router machine with table moving frame is made of cast iron, which makes it very stable without deformation for a long time.
2. Moving table can safeguard high stability and high precision for a long time compared to gantry moving.
3. Water sink is used for marble, granite, gemstone and soft metal, prevent water leaking when routing.
4. It can also be used for jade and jewelry carving.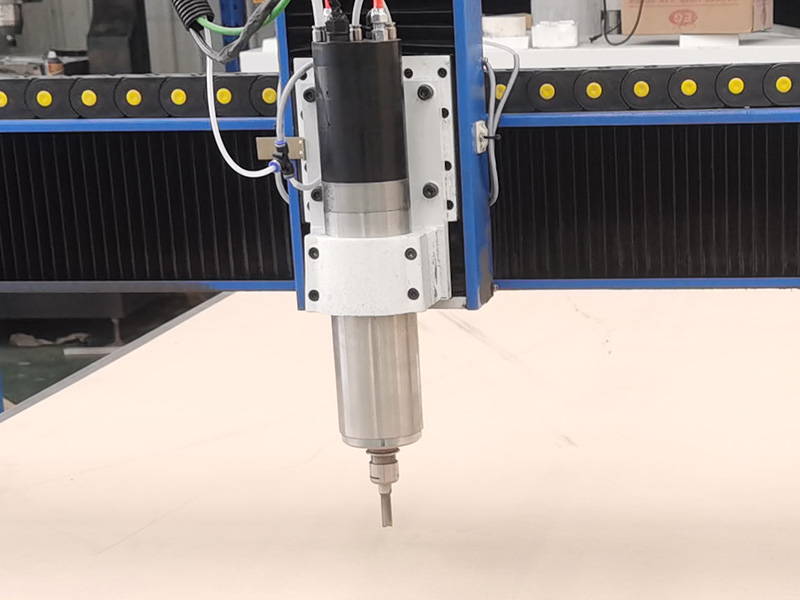 Technical Parameters of Small Entry Level CNC Router Kit for Beginners with 2×2 Moving Table:
Brand

STYLECNC

Model

ST6060E

Working Area

600*600x200mm

Table Size

712X712mm

Traveling Positioning Accuracy

±0.03/300mm

Repositioning Positioning Accuracy

±0.05mm

Lathe Structure

Cast steel

X, Y Structure

Shaft Linear Bearings and Ball Screw

Z Structure

Ball Screw

Max Consume Power

3.0Kw

Max Speed

0-5500mm/min

Max Working Speed

0-3000mm/min

Spindle Power Motor

2.2KW water-cooling spindle

Spindle Speed

0-24000RPM

Working Mode

Stepper

Working Voltage

AC220V/50/60Hz

Command

G code, *uoo, *mmg, *plt

Operating System

DSP System

Interface

USB

Flash Memory

128M

Collet

ER16

X,Y Working Delicacy

<0.01mm

Software

Type3 software, Wentai software Artcam software

Running circumstance

Temperature: 0°C~45°C
Relative humidity: 30%~75%

Packing Size

910X880X800mm

Net Weight

300KG

Gross Weight

350KG

Price Range

$3,500.00 – $4,500.00
Applications of Entry Level Small CNC Router Kit for Beginners with 2×2 Moving Table:
Applied Materials :
Wood, aluminum, organic glass, steel, MDF, glass, stone, marble, granite, Phenolic Foam Board, foam, double color plate, ABS, acrylic, plastic, PCB, PVC, lotus plate, palette, fire proof plate, rubber sheet and so on.
Applied Industries:
Advertising, craft, mould, electronic, building, printing, packaging, wood industry, decoration industry and so on.
Target user of Small CNC Router Kit with 2×2 Moving Table:
Advertising company, decoration company, hotel, shopping centre, school, hospital, office, entertainment venues, bath center, organization, business, and other.
Plane and round material processing 2d and 3d design.
Features of Small CNC Router Kit with 2×2 Moving Table:
1. The overall structure of the mini CNC router machine bed adopts the whole cast structure, good rigidity, stable operation, the whole machine vibration.
2. The domestic well-known brand of water-cooled DC brushless spindle, small noise, big cutting force, which ensures the long time mass processing. And the use of clean water circulating cooling.
3. Set-off memory, a power outage continued carving, processing time prediction function to ensure processing in case of accident or the next day.
4. Genuine DSP control: DSP System, a breakpoint, a power outage continued carving, back to the origin with automatic correction function, machining accuracy in all-weather work effectively guarantee: eliminating the interference of computer virus, has the features of high reliablity, high efficiency, and easy to learn, the client can quickly grasp the use method of equipment.
5. Strong compatibility, which is suitable for all kinds of CNC software: type3, Artcam, Castmate, Pore, Wentai and other CAD/CAM softwares. It can easily make a relief carving, and 3D art, letters, etc.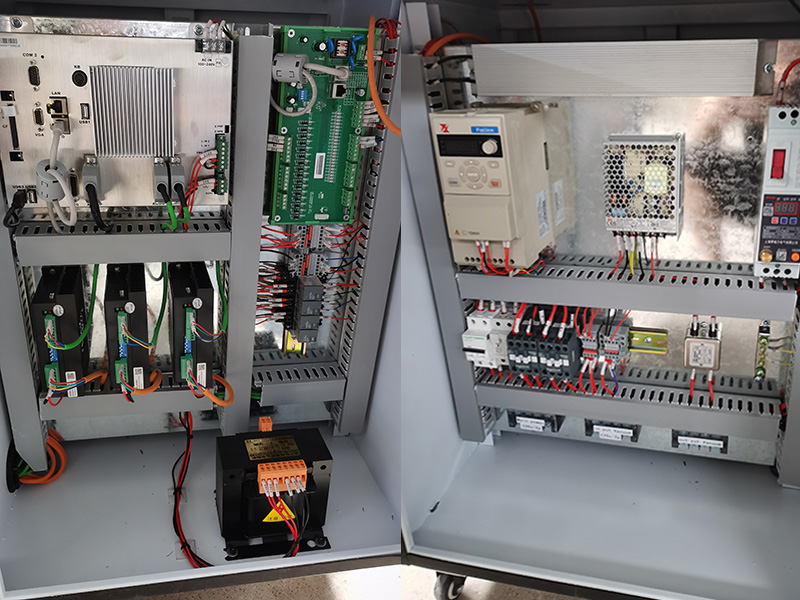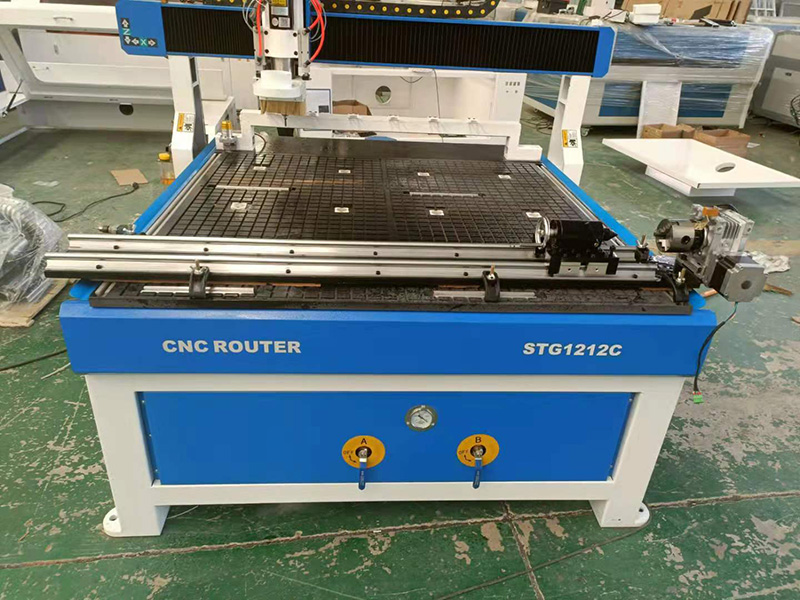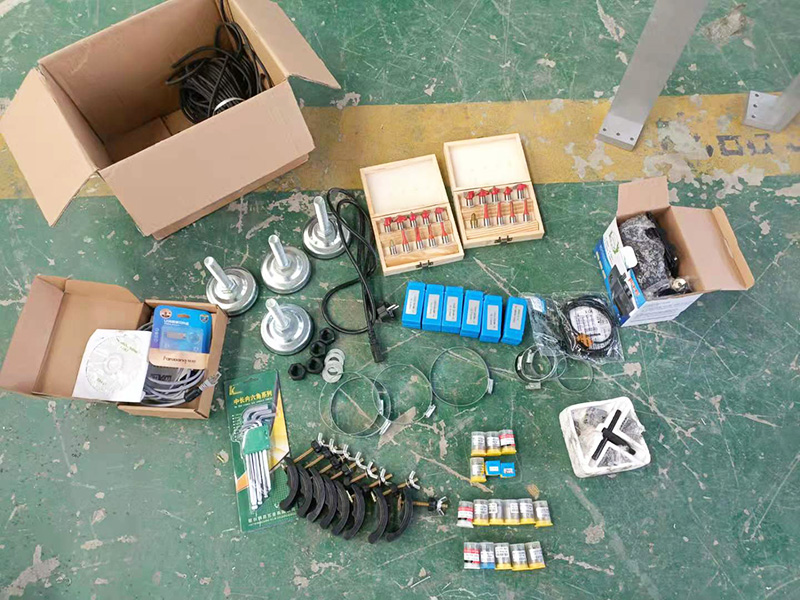 Projects of Small Entry Level 2×2 CNC Router Kit for Beginners: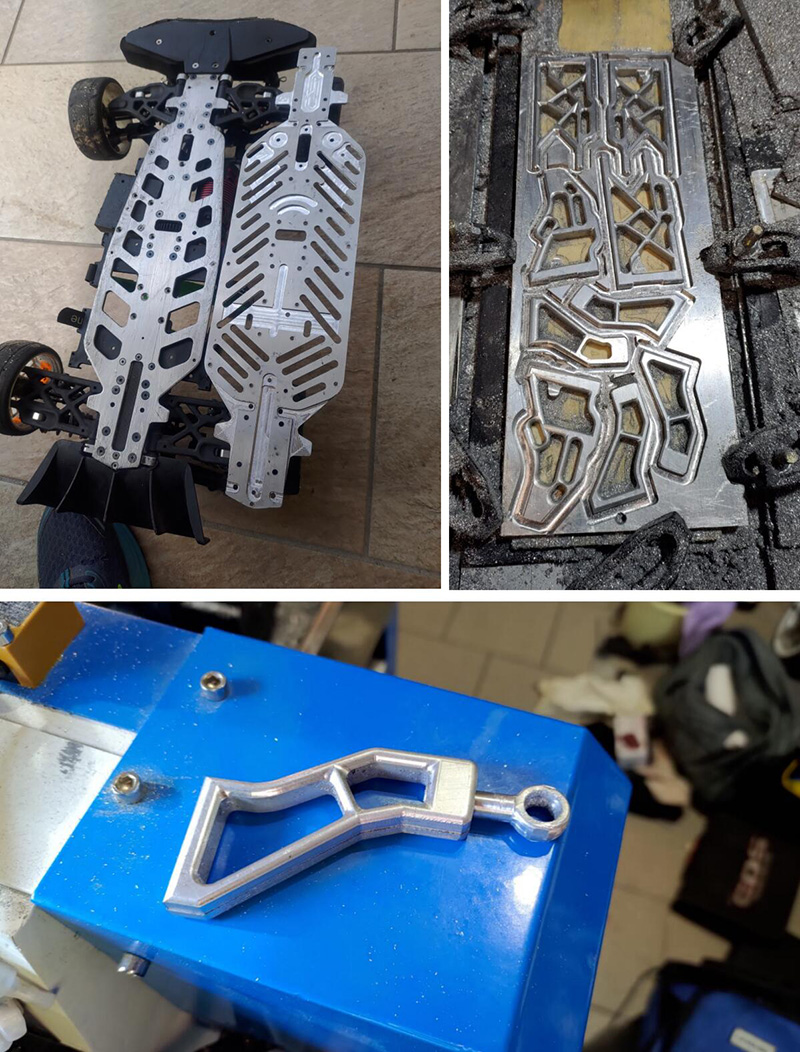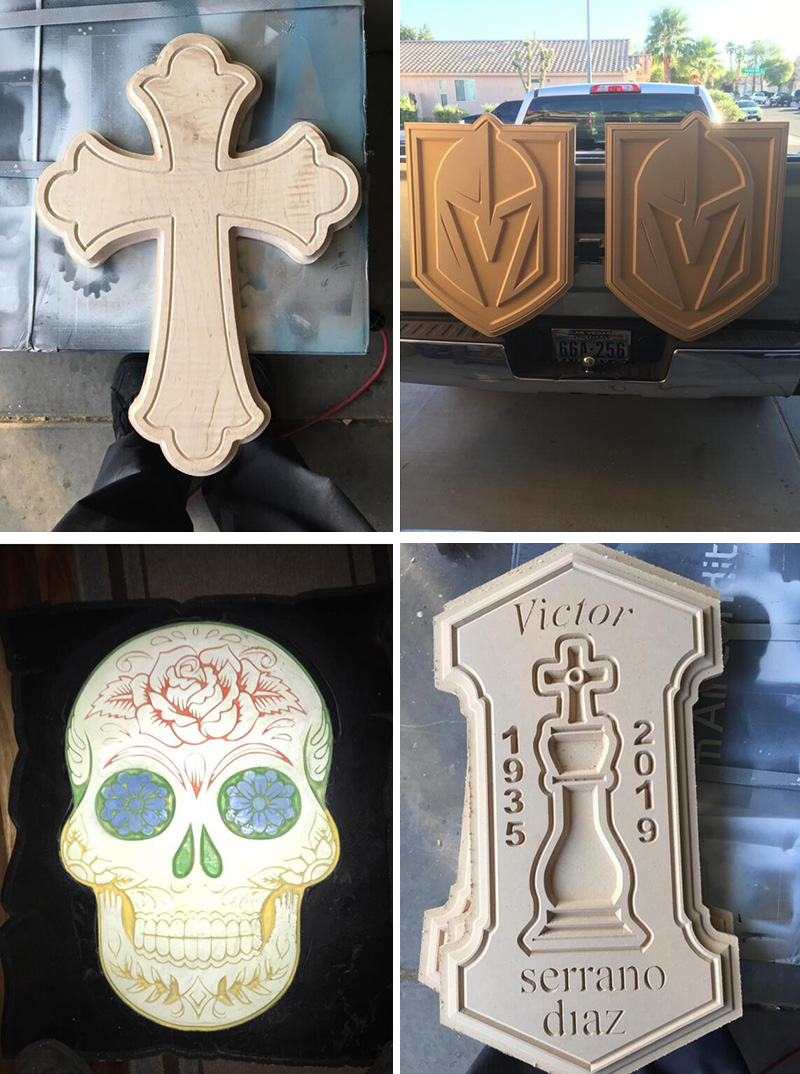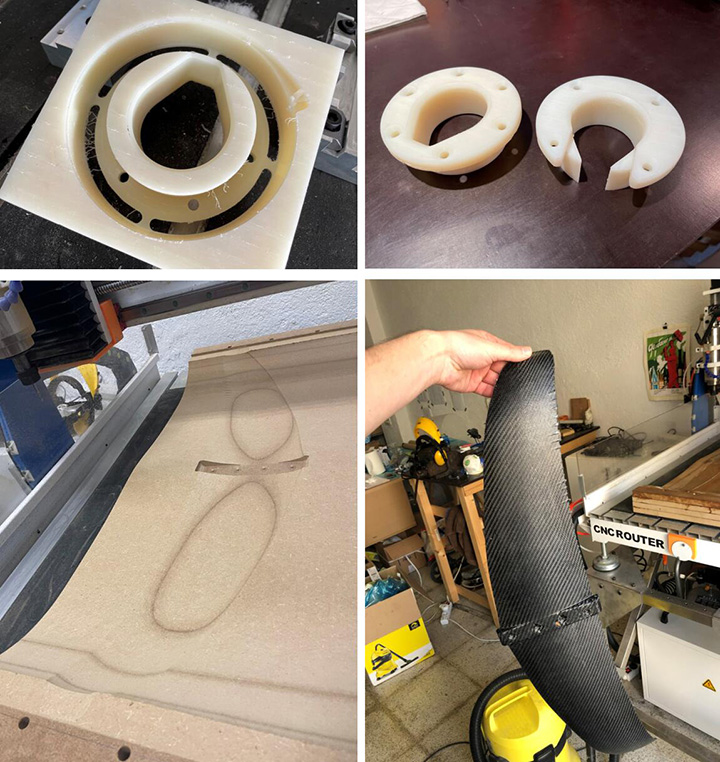 Package of Small Entry Level 2×2 CNC Router Kit for Beginners:
Entry level CNC router machine for beginners packed by plywood case for shipping.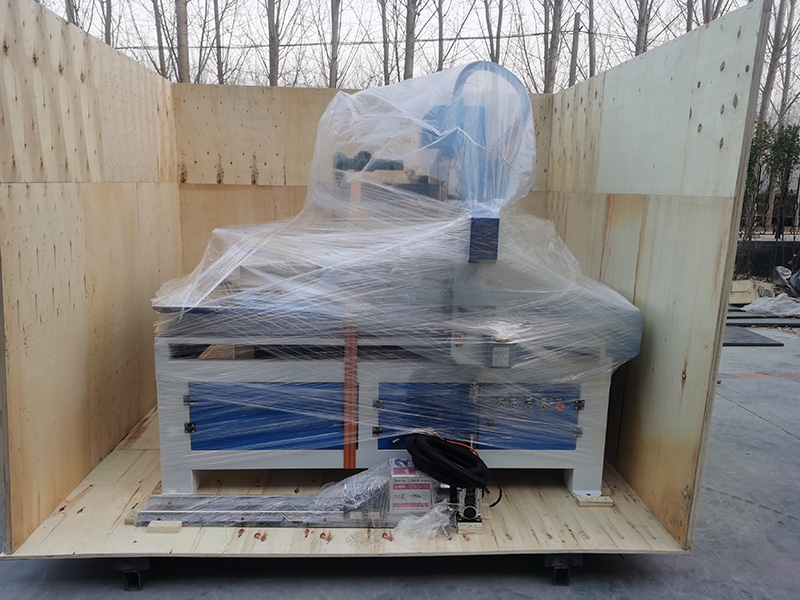 STYLECNC Service for 2×2 Entry Level CNC Router Machine:
1. Before Sales: Our sales manager will try to know your requirements about the small CNC router specificaitons and what kinds of work you want to do, and we will offer the best solution for your requirements.
2. During Production: We will send photos and videos of the entry level CNC router machine during manufacturing, and you can get more details about the procession of making your machines. and give us suggestions.
3. Before Shipping: We will take photo and video to confirm with you about the specifications of your order to avoid wrong making machine.
4. After Shipping: We will check when the small CNC machine arrive your sea port and approximate date of arrival, and you can know when it will arrive and make enough preparation.
5. After Arrival: We will confirm with you if the machine is in good condition, and check if any spare parts missing .
6. Training: There are some manual and video about how to use the 2×2 CNC machine, if you have question about it, we will offer professional technist to help you to install and teach how to use through skype ,calling, video or email.
7. Warranty: We offer 1 year warranty for the whole small CNC router machine and half year warranty for spindle, if any parts of the machine is broken, we will replace it for free.
8. Longterm: We hope you can use our 2×2 CNC router machine easliy and have a fun of it, if you have any problems of the machine in 2 or 3 , 5 years , you can contact us, we will always be here waiting for you.
International Shipping Around the World
All the CNC routers can be shipped worldwide by sea, by air or by international express logistics via DHL, FEDEX, UPS. You are welcome to get a free quotation by filling up the form with name, email, detailed address, product and requirements, we will shortly contact you with the full information including the most suitable delivery method (fast, secure, discreet) and freight.