As we all know, competition drives development,undoubtedly, the competition in the field of high power sheet metal laser cutter has been fierce in recent years. In addition to the competition in cutting technology, cutting speed, after-sales service, etc., laser cutting machine manufacturers have also made breakthroughs in higher power technologies and eagerly released 10Kw to 36KW level laser cutting machine products. However, there are really few metal plates that require so big power machine, so,how to choose a suitable metal laser cutter?
Now,the mainstream trend in the market always gives users a certain amount of guidance, and the emergence of 10kw level metal laser cutting machines seems to give users a hint: the higher  power, the better performance. But,in fact, this idea is very one-sided. Therefore, simply pursuing high power is not the most suitable, and the one that suits your own plate cutting demand is the most suitable machine.
When you buy a sheet metal laser cutter,the higher power you purchase, the more expensive you will pay. Power is one of the main factors that directly affect the price of metal laser cutter. High power metal laser cutting machine also has some higher requirements for their hardware. Therefore, when choosing the power of the equipment, you'd better consider the machine cost that you can accept.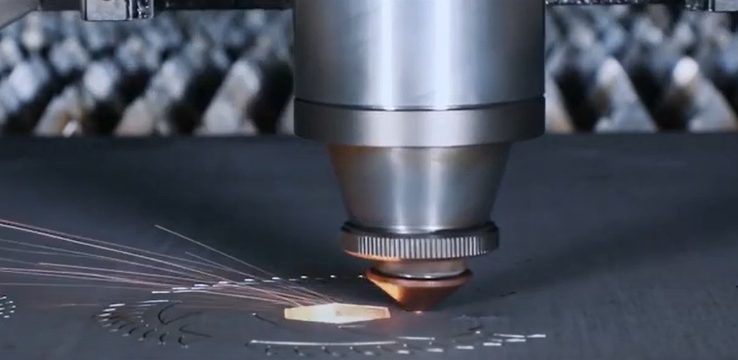 The higher power, the better performance? It is relative,sheet metal laser cutting machine can be divided into low, medium and high power. For thin stainless steel and carbon steel plates, low-power fiber laser cutting machines also cut very well, and at the same time, a high cutting speed can be guaranteed, which not only ensures work efficiency but also saves costs. Therefore, when choosing a metal laser cutter, you must choose according to your own material, material thickness, etc., and do not blindly pursue high power.
Of course, if your processing metal materials has thin and thick plates, and the production capacity is very large, high power metal laser cutter within the price range that you can afford,it is also a better choice. Because by appropriately adjusting the cutting speed, replacing the auxiliary gas, etc., the high power laser cutting machine can also show a good cutting quality of the thin plate.
In summary, it is recommended that customers should consider two points when choosing a high power sheet metal laser cutting machine.
First, it meets the customer's cutting requirements, second, the price is within their own tolerance. The power of the laser cutting machine is one of the important factors that you need to consider, but it does not mean that you should blindly pursue high power.
As one of the leader laser equipment brand manufacturers, SENFENG LEIMING laser has been devoted to the development and production of laser machines since 2004. It has advanced mechanical design concepts and provides diversified product configuration options for customer needs in different industries.
In order to meet different customers demand, we upgrades the basic configuration of the whole machine, improve product quality and service life, and ensure high-quality and efficient cutting capabilities. At present, our equipment is widely used in sheet metal processing, advertising production, machinery manufacturing, furniture and home appliances, ships and automobiles, environmental protection equipment and other industries.
Any question about high power sheet metal laser cutter or metal laser cutting machine free to contact senfeng now!
Source link: https://www.sfcnclaser.com/do-you-need-a-high-power-sheet-metal-laser-cutter.html