The world-renowned 2022 Qatar World Cup kicked off on the 20th. The curtain walls of its main stadium, Lucail Tower, were manufactured by SENFENG coil-fed laser cutting machine.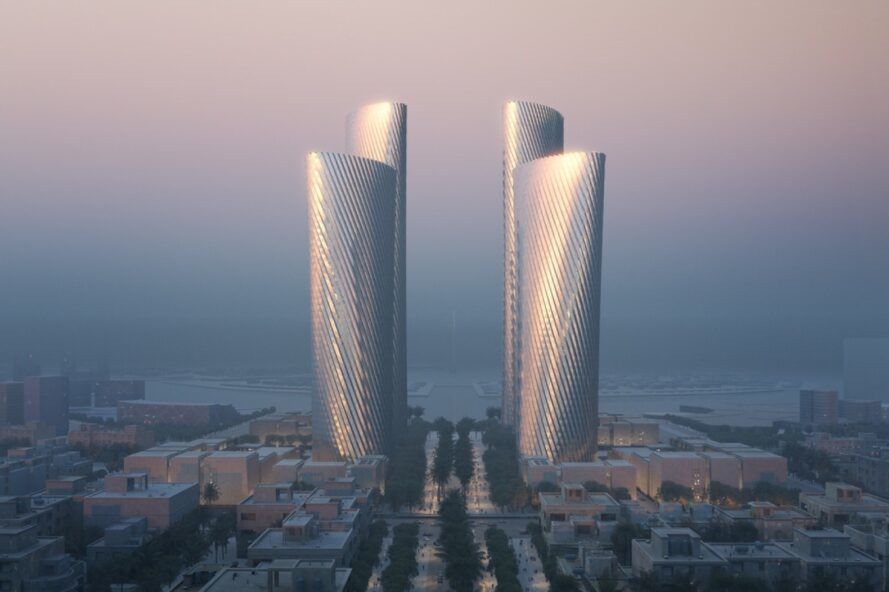 The 2022 FIFA World Cup is an international association football tournament contested by the men's national teams of FIFA's member associations, and the 22nd FIFA World Cup. The event is taking place in Qatar from 20 November to 18 December 2022. This is the first World Cup to be held in the Arab world. As the main stadium of Qatar World Cup, Lusail Stadium will host 10 matches of 1/8 finals, 1/4 finals, semi-finals and finals. It can accommodate 80,000 spectators and is the largest stadium in Qatar.
The new landmark of Qatar, the Lusail Tower, consists of two 70-story skyscrapers and two 50-story skyscrapers. As a catalyst for the city's new central business district, the Lucail Tower will take on political, economic, and commercial functions and play a very important role in every aspect.
It is known to all that the construction of super high-rise buildings in desert areas is a huge challenge. In order to cope with the complex and harsh climate, the Lucail Tower has high requirements for curtain wall decoration, which must be resistant to high temperature and corrosion, and realize energy consumption saving and recycling. Qatar governments are reaching out for cooperation all over the world to achieve all.
With its own strength, Dongtai Steel from China has become a supporting supplier of fireproof panels for the curtain wall lining of the Lucail Tower. SENFENG and Dongtai Steel have reached a strategic cooperation to help the curtain wall lining through the intelligent laser blanking production line with continuous supply of fireproof boards.
Lusail Stadium is the first time that a Chinese company has participated in the construction of a professional football stadium with the highest standard of FIFA as a general contractor for design and construction. It is also the first time that a Chinese company has carried out the design and construction task of the main stadium of the World Cup. SENFENG, as global provider of one-stop metal fabrication solutions, is very proud to have connections with World Cup 2022, to contribute to building Lusail Towers, and to go together with the world renewal. It will still do better with clients in the future, for better metal fabrication solutions.
Source link: https://www.sfcnclaser.com/connected-with-worldcup-2022-senfeng-contributes-to-building-lusail-towers.html