With the continuous upgrading of science and technology, laser processing has promoted sheet metal fiber laser cutter from a single-function device to a multi-function device. The scope of application continues to expand, and the cutting efficiency are rapidly improved. Every advancement in the cutting process reflects the craftsmanship spirit. 
What is automatic tracing-edge?
It is the extension function of sheet metal laser cutting machine. By pressing the "tracing-edge" button, the equipment will automatically calculate the inclination angle of the plate. At the same time, the coordinate of sheet metal laser cutting machine will rotate accordingly, insuring the X axis is parallel to the long side of the plate(when the sheet is placed on the worktable, if it is skewed, it will cause material waste during cutting).
Its advantages are as follows:
1.Automatic tracing-edge is more accurate than manual alignment. The traditional straightening work has certain errors, and it is impossible to guarantee the parallelism of the long side of the plate and the long side of the machine tool.
2.Save time and manpower. Traditional straightening requires operators to use lifting tools to move heavy plates, while automatic tracing-edge will be automatically detected by the system. And the coordinates can be rotated in a short time, which saves time and effort.
3.High material utilization. Automatic tracing-edge technology can sense the inclination angle and coordinate origin, so that the cutting process can be adjusted to avoid waste. Sheet metal laser cutting machine with automatic tracing-edge technology solves the problem of low utilization and improve the automaticity.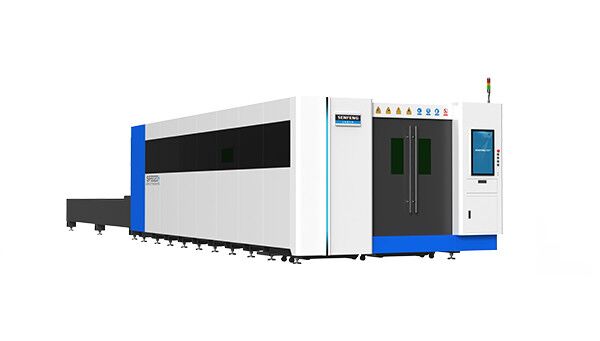 SF6020H sheet metal fiber laser cutter is equipped with the automatic tracing-edge technology, the power is from 1kw to 6kw. The floor space is smaller 12.5% than the industry. It is the good choice for medium and thick plates cutting. More details ,welcome to contact us.
Skype: senfenglaser1
WhatsApp: 0086-13210546543
E-mail: [email protected]
Source link: https://www.sfcnclaser.com/automatic-tracing-edge-technology-of-sheet-metal-fiber-laser-cutter.html