This is a working video of STL1516-2 CNC lathe machine for wood turning, which is used for various cylindrical workpieces, bowl sharp, tubular sharp and vehicle wood crafts, staircase columns, stairway balusters, newel posts, dining table legs, end table legs, sofa table legs, bar stool legs.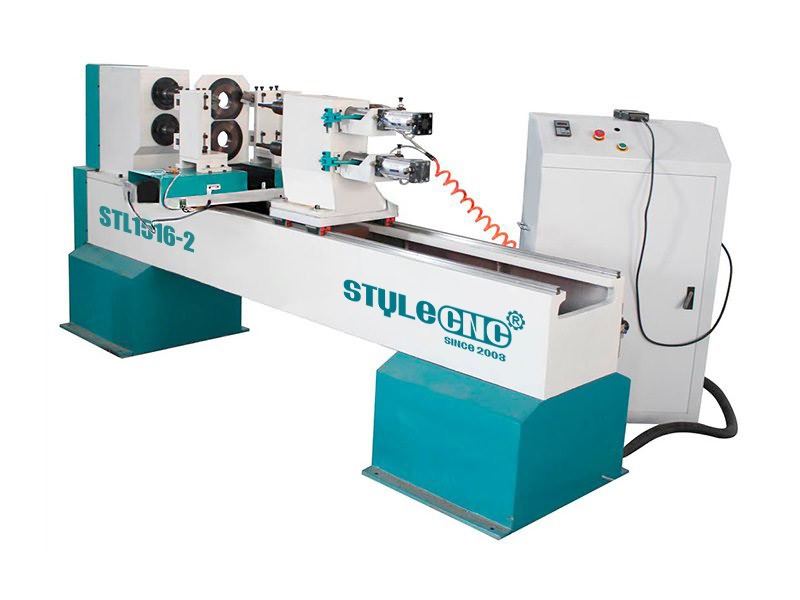 STL1516-2
STL1516-2 CNC Wood Lathe Machine Features
1. Heavy cast iron lathe bed. avoid shaking when the spindle rotates fast or the big sizes workpiece process, and the  main spindle speed can be adjusted through the frequency converter.
2. This lathe machine with one chuck and one backlash. This model support upgrade to two chucks and two backlash.You can mount on material to two chucks and complete the work piece simultaneously. One operator could run 2-3 pcs of cnc wood lathe at the same time for saving salary cost.
3.Taiwan PMI helical guide Germany ball screw,high precision and durable.
4. Autocad software, it is easier for drawing design.
5. DSP handle controller with USD interface, it is easier for allign cutters than computer.
6. Spindle speed data is shown on the cabinet panel.
7. Only one time tool setting.
STL1516-2 CNC Wood Lathe Machine for Spindle Turning Blanks Projects