Looking for an affordable laser blanking line machine for coil fed cutting in sheet metal fabrication such as HVAC duct & fittings, metal cabinets, auto parts, kitchenware & accessories? Find & buy the best automatic coil fed laser blanking system with (1000W, 2000W, 3000W, 4000W) fiber laser generator at cost price in 2023.
Demonstration Video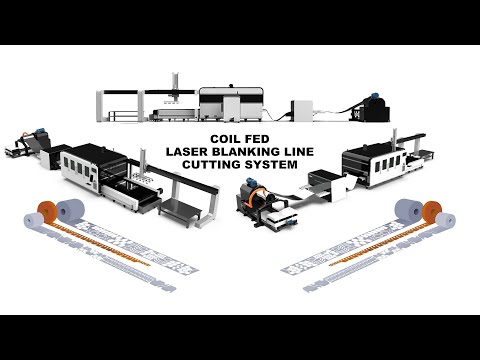 Product Details
What Is A Laser Blanking Line?
A laser blanking line is a type of automatic coil fed laser cutting system with fiber laser generator used for large series sheet metal fabrication instead of the expensive mechanical stamping press lines with bending tools to save materials, costs and time. Laser blanking lines respond flexibly to your manufacturing, offering multiple stacking options to meet your blank handling needs and improve cut quality.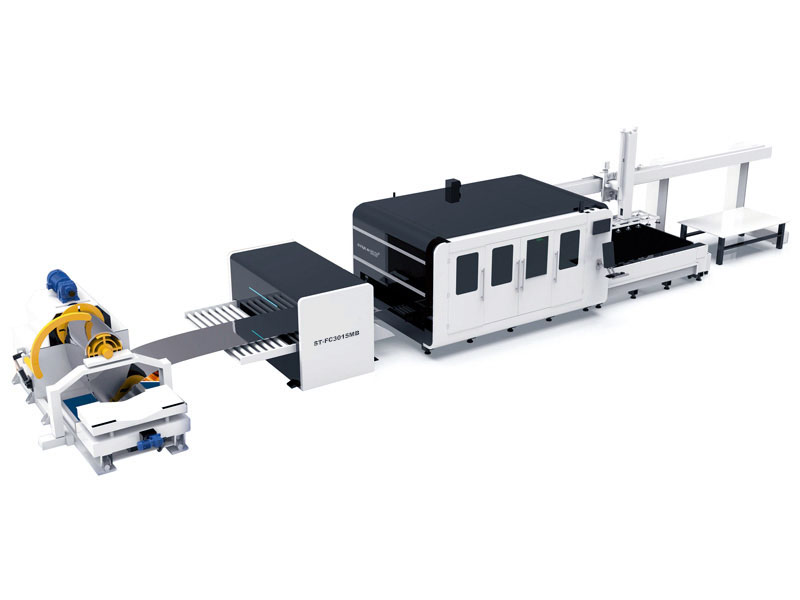 Features & Advantages of Automatic Coil Fed Laser Blanking Line & Cutting System
Stackers, laser blanking systems and coil lines can be customized according to your requirements. A leveler capable of leveling aluminum and steel with higher strength is optional for coil lines. Laser cutting systems are available with setups of single head or multiple heads, with flexible cutting and nesting software that optimizes material usage and makes changeover as easy as entering a telephone number.
A laser blanking line combines an automatic metal coil feeding system with a precision fiber laser cutting machine to provide a flexible and efficient feeding laser cutting solution for various coil materials and complex shape cuts.
Laser blanking lines take advantage of their flexible and efficient capabilities to cut coils directly into parts. Due to the use of coils, it offers many advantages over feed systems such as raw material savings due to higher material efficiency, consistent work rates and lower cost per part. Laser blanking also reduces power consumption compared to alternatives such as stamping lines.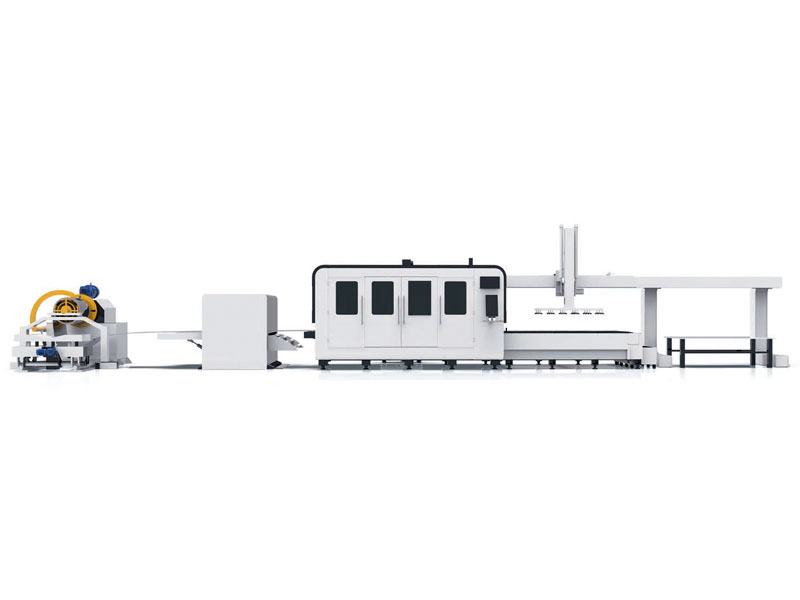 You can gain the following benefits from using a coil fed laser punching solution:
Flexible Production
Changes to the geometry produced are flexible and easy to implement compared to a press line. Using the laser as the tool completely eliminates the cost of bending tooling, maintenance, storage and setup operations.
Automatic Cutting Process
With a CNC controller, you can fully automate the cutting process – from unwinding coils and flattening metal slats to robot-based component removal and sorting. This system completes all the tasks of a fully automatic cutting center.
Software Optimization
The laser software will suggest optimal nesting and separation cutting strategies. This means you can rely on the highest possible material utilization and efficient waste management. Thanks to this software, components do not get stuck in the scrap skeleton during disassembly.
Reduce Production Process
From raw material to finished product in one system. Significantly reduce human intervention and intermediate inventory.
Improve Adaptability
The ability to produce any part at any time. Coil-fed laser solutions enable users to face unexpected production stops and react faster to changing customer needs.
Material Combination
Laser cutting is not limited by the strength of the material. It can machine carbon steel, stainless steel, copper, brass and aluminum.
Save Material Costs
Save up to 16% when purchasing materials compared to sheet merchandise. At the same time, material utilization can be increased by up to 16% thanks to more efficient nesting.
Reduce Manufacturing Costs
The use of materials is fully optimized; the amount of waste is reduced, about 10% less than conventional punching. Eliminates mold design and procurement costs.
Reduce Setup Costs
Significant savings in foundation costs, no need for loops and pressed pits. No need for elevated workshops with heavy-duty overhead cranes. All of this makes this setup more modular and portable should it need to be relocated at some point.
Reduce Production Maintenance
Avoid complex mold maintenance work, simple maintenance operations, less downtime and less expensive consumables.
Reduce Space
Huge space saver. No die storage is required.
Automatic Storage
The highly productive, highly automated laser blanking system can be flexibly connected to a storage system. Finished cut parts can be transported to other connected machines, e.g. for automatic part bending.
Automatic Laser Cutting Robot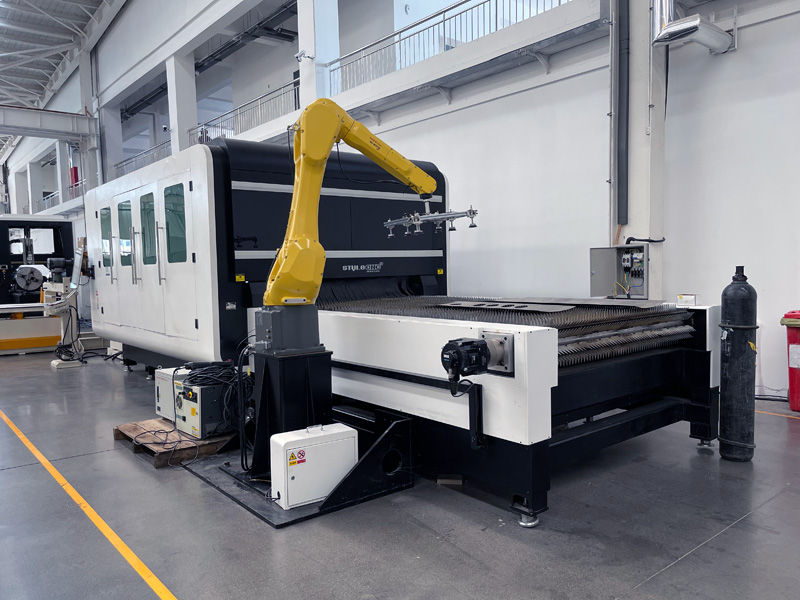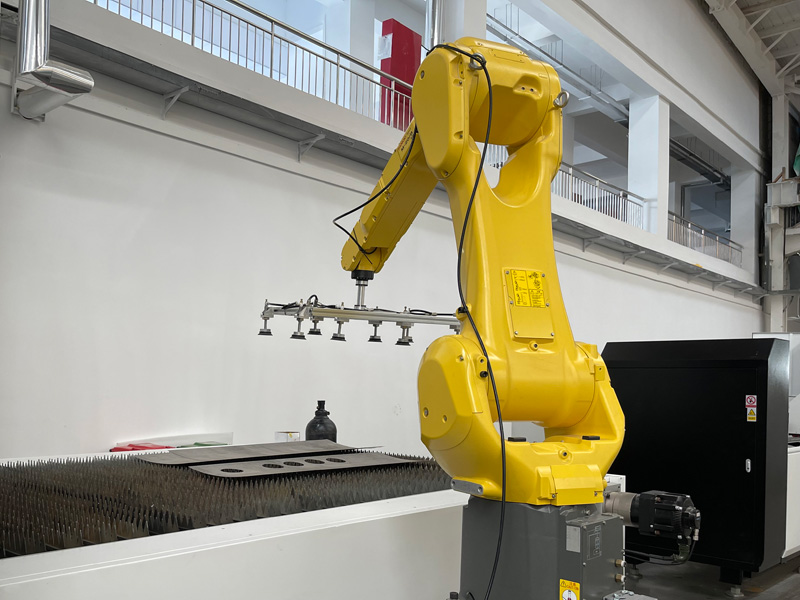 Coil Leveler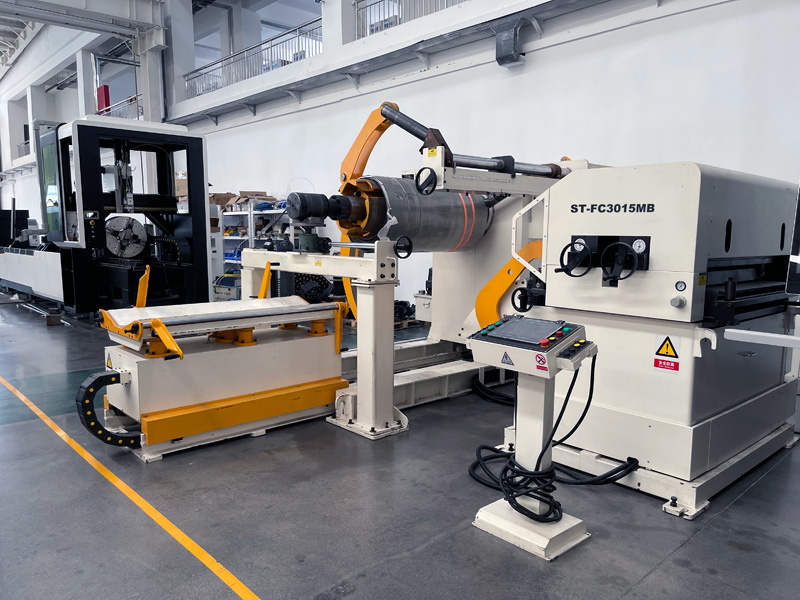 Automatic Metal Coil Feeding System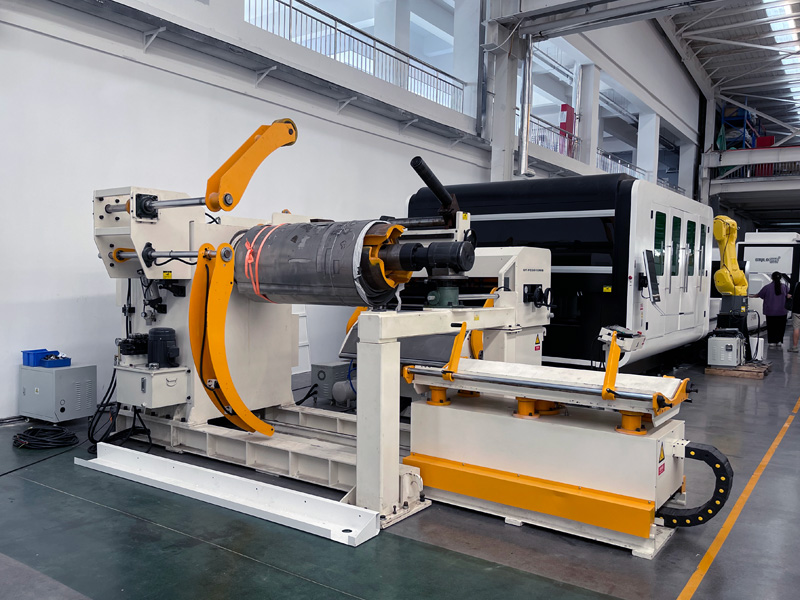 Automatic Uncoiler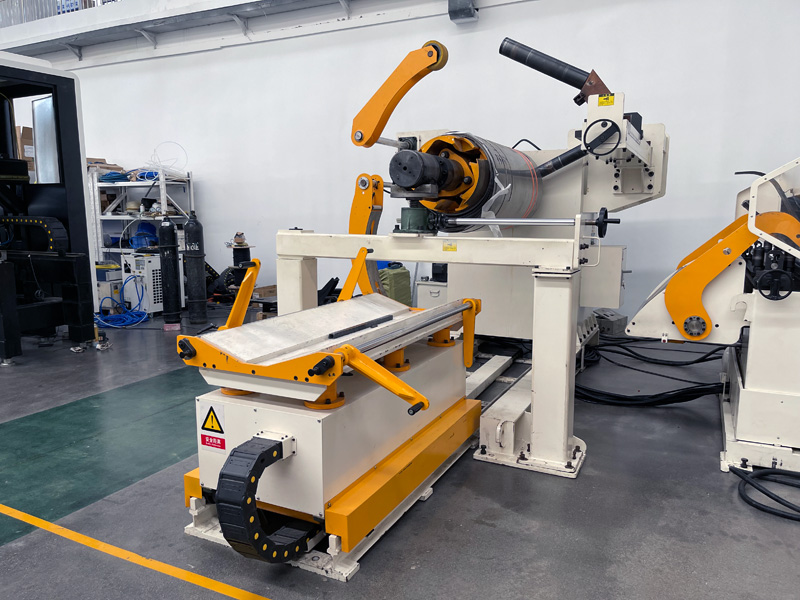 Technical Parameters of Automatic Coil Fed Laser Blanking Line & Cutting System
| | |
| --- | --- |
| Model | ST-FC3015MB |
| Laser Source | Raycus (IPG, MAX, RECI for Option) |
| Laser Power | 1000W (2000W, 3000W, 4000W for Option) |
| Maximum Working Area | 1500mm x 3000mm |
| Dimensions | (5480mm + 8034mm) x 4850mm x (2650mm + 300mm) |
| Repeated Location Accuracy | ±0.03mm |
| Maximum Acceleration | 1.5G / 2.0G |
| Maximum Cutting Speed | 120m/min |
| Voltage & Frequency | 380V 50Hz/60Hz |
Application Materials of Automatic Coil Fed Fiber Laser Blanking System
It is used for coil laser blanking with stainless steel, mild steel, carbon steel, alloy steel, spring steel, iron, galvanized iron, galvanized sheet, aluminum, copper, brass, bronze, gold, silver, titanium, and other metals.
Application Industries of Automatic Coil Fed Fiber Laser Cutting System
It is used in HVAC duct and fittings, metal cabinets, auto parts, metal doors, machinery and equipment, agricultural machinery, animal husbandry machinery, medical equipment, construction, kitchenware and accessories, advertising signs, hardware lighting, door and window manufacturing, decoration, mining equipment, ship aviation, iron tower manufacturing, hangers, shelves, and more metal fabrication industries.
Automatic Coil Fed Laser Blanking Line & Cutting Machine Projects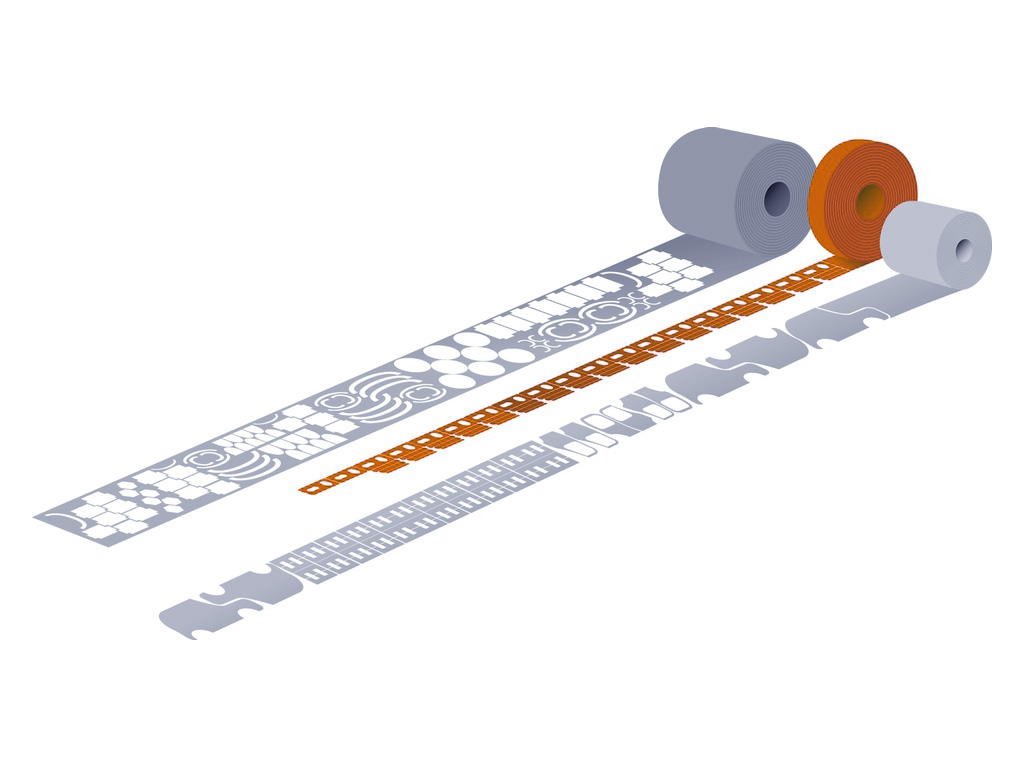 Coil Fed Laser Blanking System for Metal Kitchen Cabinets Making Projects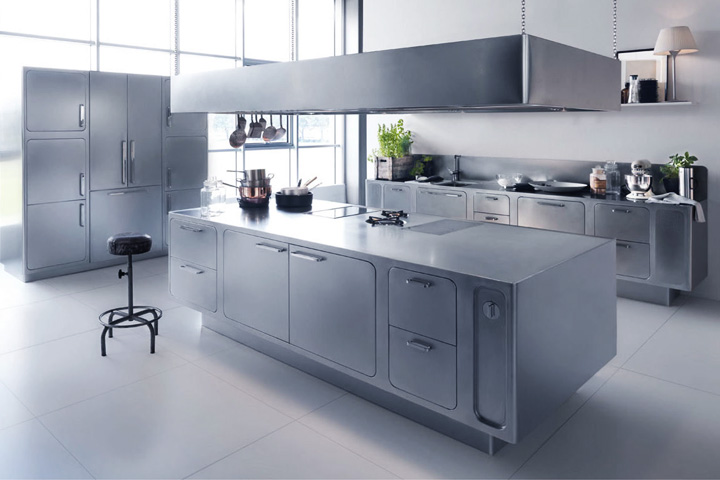 Coil Fed Laser Blanking Line for HVAC Duct & Fittings Making Projects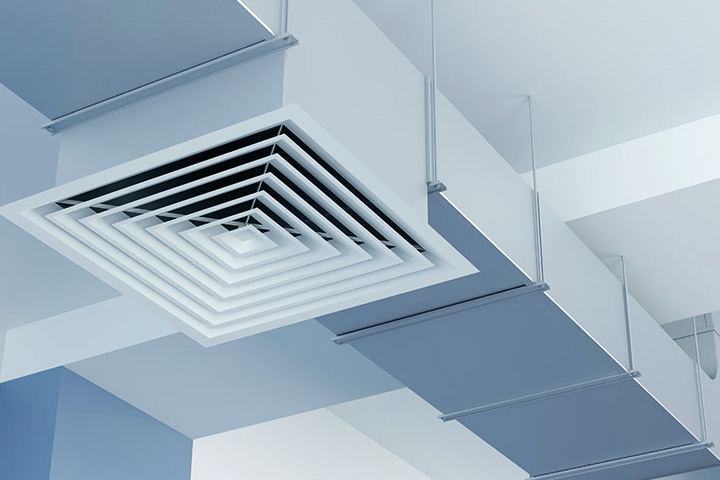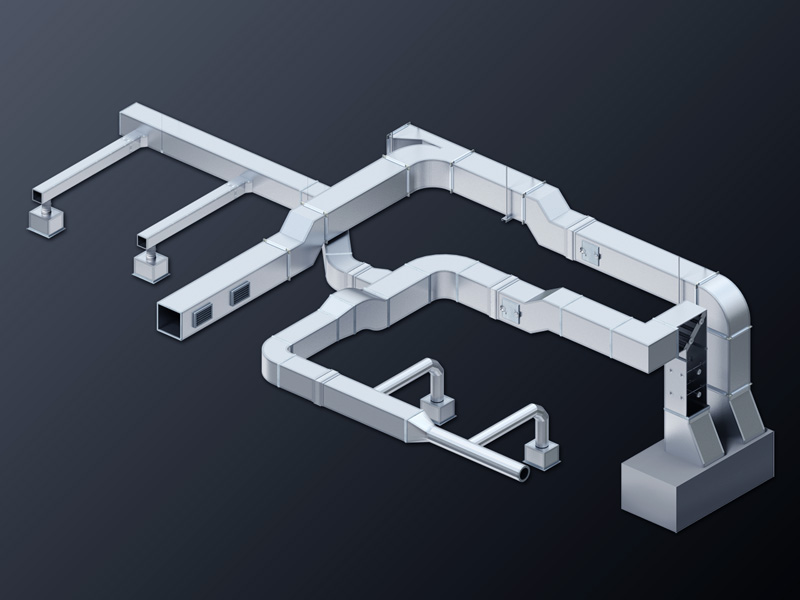 Coil Fed Laser Blanking Line for Metal Parts Cutting Projects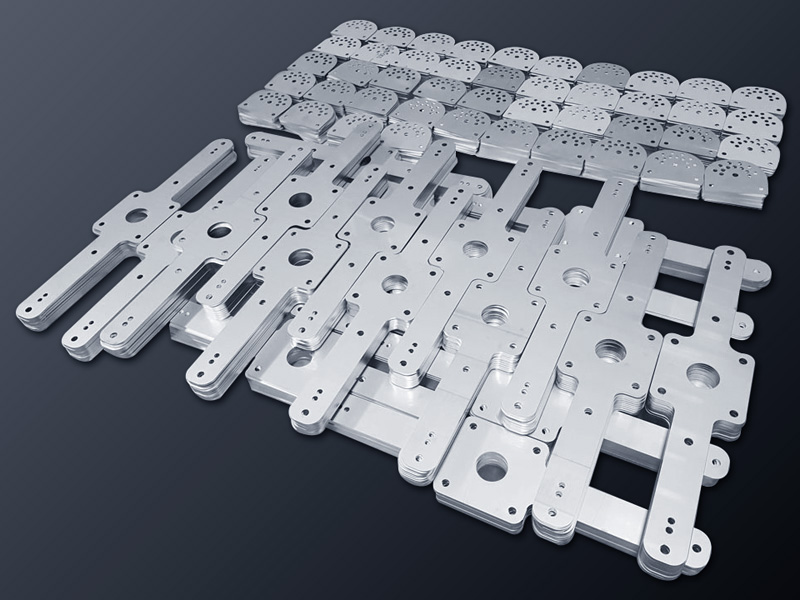 Coil Fed Laser Blanking System for Auto Parts Making Projects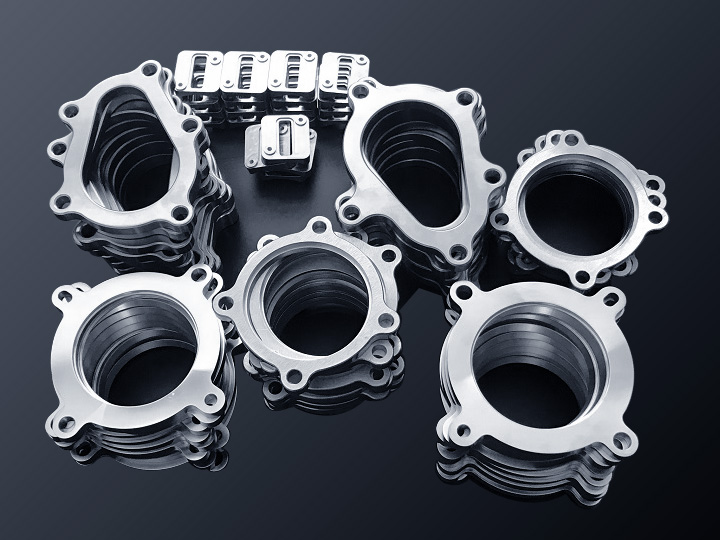 Package of Automatic Coil Fed Laser Blanking Machine
1. Strong water resit bottom in plywood.
2. Laser source (separated plywood case) and spare parts on the laser bed.
3. Corner protect by foam and fixed by protective film.
4. All covered by strong and hard protective film.
5. Vacuum packing.
6. Inside steel frame protector.
7. Plywood packing and steel strip outside fixed the box.
8. Finishing packing by normal container or frame container.
Pre-Sale Service of Automatic Coil Fed Fiber Laser Blanking Line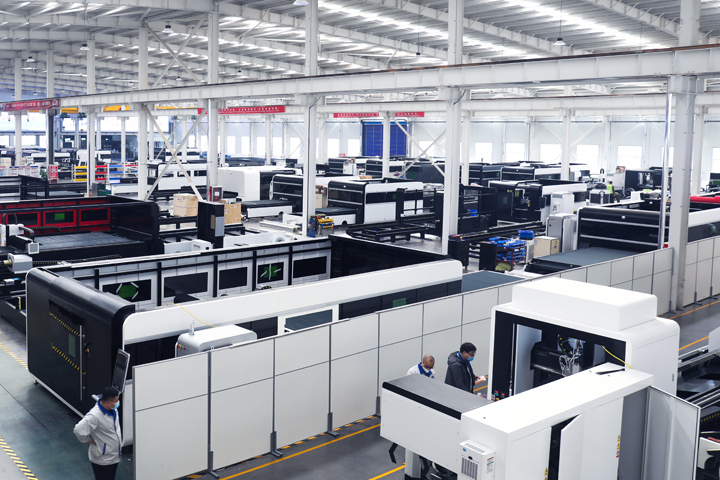 1. Free sample cutting service:
For free sample cutting/testing, please send us your CAD file (.plt or .ai), we will do cutting in our factory and make video to show you the cutting process and result, or send samples to you to check the cutting quality.
2. Progressing Solution Design:
According to customer's product processing requirement, we can design the unique solution that supports higher manufacturing efficiency and better processing quality for customer.
3. Customized machine design:
According to customer's application, we may revise our machine according to customer's convenience and high production efficiency.
After-Sale Service for Automatic Coil Fed Fiber Laser Blanking System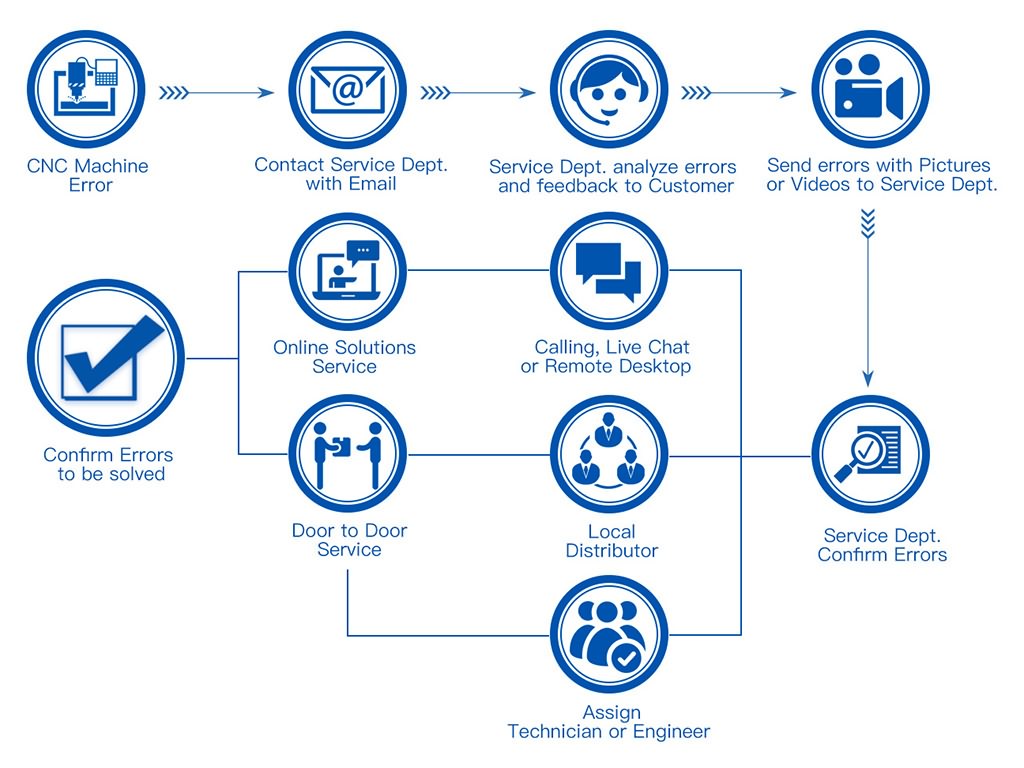 1. We will supply the laser machine with training video and user's manual in English for installing, operation, maintenance and trouble-shooting, and shall give technical guide by remote,such as TeamViewer, E-mail, Telephone, Mobile, Whatsapp, Skype, 24/7 online chat, and so on, when you meet some problem of installation, operation or adjusting. (Recommended)
2. You can come to our laser machine factory for training.We will offer professional guidance. Direct and effective face-to-face training. Here we have assembled equipment, all sorts of tools and testing facility. Training Time: 3~5 days (Recommended)
3. Our engineer will do a door-to-door instruction training service at your local site. We need your help to deal with the visa formality, prepaid traveling expenses and accommodation to us during the business trip and service period before their dispatch. It's better to arrange a translator (if no English-speaking) for our engineers during the training period.
Warranty for Automatic Coil Fed Fiber Laser Blanking Line
1. 3 years for the whole coil fed laser blanking line machine, laser device 18 months, chiller 12 months, lens/mirror/nozzle without warranty.
2. Long life-time maintenance, after-sale department will offer 24/7 English online support.
3. Except the damage artificially, we are responsible for offering the fittings free of charge during warranty.
4. After the warranty period expired, the buyer only need to pay the actual maintenance cost.
5. Certificate support: CE, FDA, SGS.
If you have an idea to get a free quotation of coil fed fiber laser blanking system, please answer the questions as following and tell us by email, so that we can recommend the most suitable laser machine and quota the affordable price to you directly.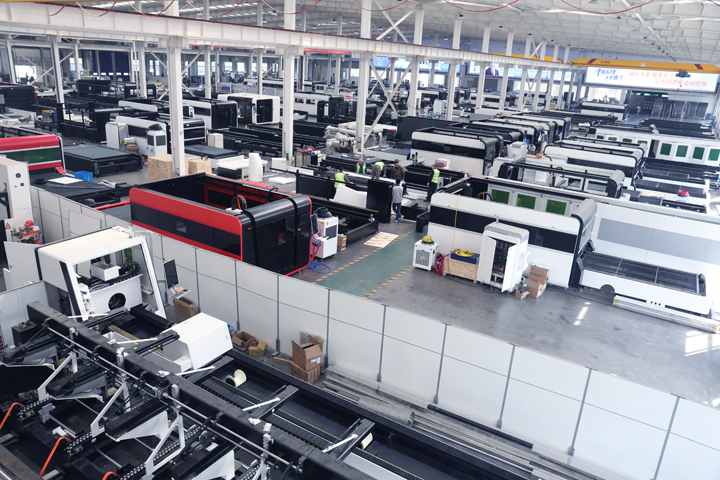 1. Do you need to cut metal sheets/plates, metal pipes/tubes only or both?
2. If need to cut tubes, What is your tube length, diameter and max thickness?
3. For cutting metal sheet, what is the max working area required?
4. After processed, what the materials will be used for? (Applications)
5. Which seaport is the nearest to you?
6. Do you have any experience in the coil fed laser blanking system?
7. What is your online chat way? Such as Skype, Whatsapp.
8. Are you an end user or reseller?
International Shipping Around the World
All the CNC laser machines can be shipped worldwide by sea, by air or by international express logistics via DHL, FEDEX, UPS. You are welcome to get a free quotation by filling up the form with name, email, detailed address, product and requirements, we will shortly contact you with the full information including the most suitable delivery method (fast, secure, discreet) and freight.