Looking for an affordable compact edge bander to bond, trim, scrap, buff edges for small shop? Review the best budget automatic edge banding machine ST-280 for cabinet making, furniture making, and more popular modern woodworking projects.
Demonstration Video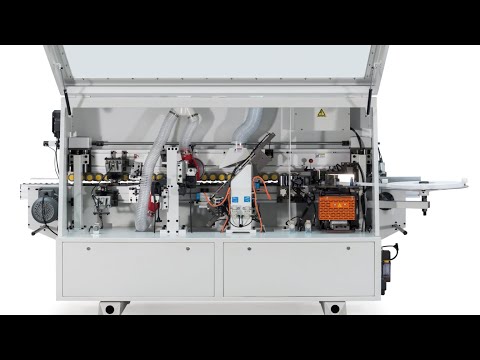 Product Details
Edge banding is an important process in the manufacture of panel furniture parts, and the quality of edge banding directly affects the quality and price of the product. The edge banding treatment of the board can not only improve the quality of the furniture, but also effectively avoid the damage of the corners and the lifting or peeling of the veneer during the use of the furniture. At the same time, it can also play the role of waterproof, smooth surface and seal the release of harmful gases.
The edge banding machine has developed from a simple linear edge bander with a single structure and incomplete functions to a modern fully automatic edge banding machine integrating the functions of gluing, pressurizing, front and rear shearing, upper and lower trimming, front and rear trimming and polishing. The machine realizes high-speed, high-efficiency and high-quality processing of straight, special-shaped and curved edge banding.
What Is An Automatic Edge Bander?
An automatic edge bander is a new type of multifunctional machine tool used for straight edge banding & trimming of plywood, fiberboard, particle board and more substrates. It has compact structure, reasonable layout and beautiful appearance. It adopts sound insulation, dust accumulation port, anti-overload and other devices. It has working units such as front and rear automatic cutting, upper and lower automatic trimming, surface polishing and so on.
An automatic edge banding machine is composed of the bed frame, the pressure beam device, the conveyor belt transmission device, the rear support device, the edge banding material installation, adjustment, automatic feeding & cutting device, the melt glue gluing device, the edge banding material laminating and pressing device, tightening device, polishing device, electrical control device and pneumatic control device.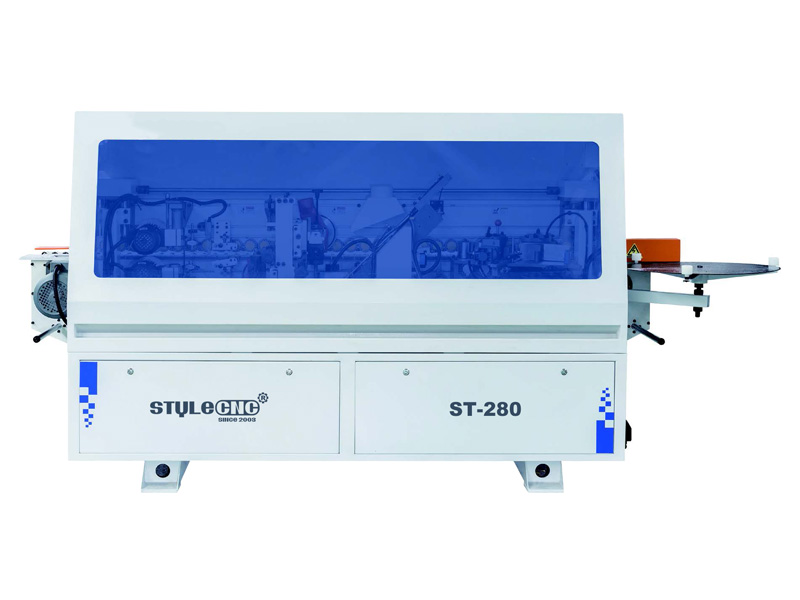 Features of Affordable Compact Automatic Edge Banding Machine on Sale for Small Shop
1. The welded steel structure with special heat treatment process, better stability.
2. Compact layout with all important functions make the whole size smaller suitable for any size factory.
3. It adopts famous motor and high quality electrical components.
3. Easier operation when the edge thickness change.
4. The strict and elaborate assembly process to ensure each equipment gets to its perfect performance.
5. Can increase or decrease component structure according to actual demand.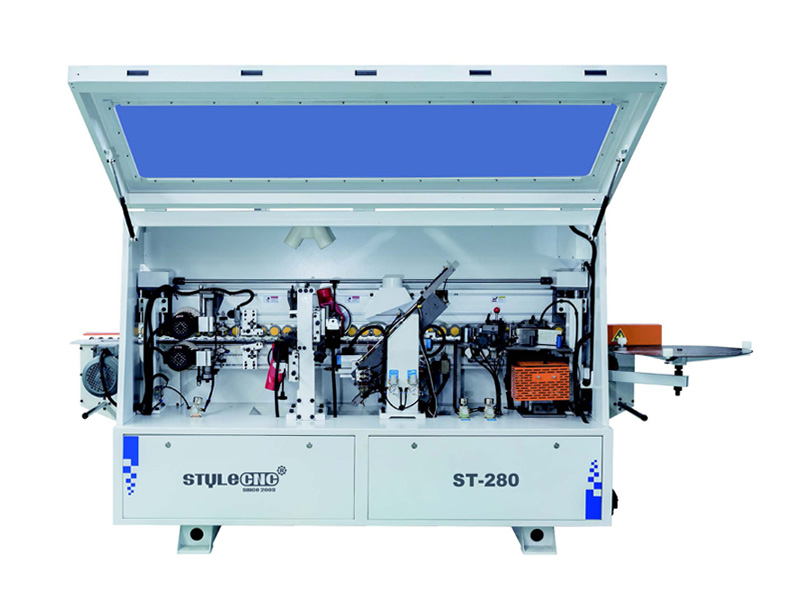 Affordable Small Compact Automatic Edge Bander Technical Parameters
| | | | | |
| --- | --- | --- | --- | --- |
| MODEL | ST-280 | ST-280G | ST-280Y | ST-280GY |
| Total power | 8.9KW | 9.6KW | 9.6KW | 15.4KW |
| Dimension | 3050x750x1650mm | 4885×750×1650mm | 4232×750×1650mm | 5520×750×1650mm |
| Feed speed | 9-12m/min | 9-12m/min | 9-12m/min | 9-12m/min |
| Board Thickness | 10-60mm | 10-60mm | 10-60mm | 10-60mm |
| Edge thickness | 0.3-3mm | 0.3-3mm | 0.3-3mm | 0.3-3mm |
| Board width | ≥60mm | ≥60mm | ≥60mm | ≥60mm |
| Board length | ≥120mm | ≥120mm | ≥120mm | ≥120mm |
| Working pressure | 0.6MPa | 0.6MPa | 0.6MPa | 0.6MPa |
| Pre-milling | × | × | √ | √ |
| Gluing | √ | √ | √ | √ |
| End cutting | √ | √ | √ | √ |
| Fine Trimming | √ | √ | √ | √ |
| Corner rounding | × | √ | × | √ |
| Scrapping | √ | √ | √ | √ |
| Sprayer cleaning | √ | √ | √ | √ |
| Buffing | √ | √ | √ | √ |
How Much Does An Automatic Edge Bander Cost?
The cost of the automatic edge bander varies according to the ability. An automatic edge bander for small shop and home business is priced from $8,000 up to $14,500, while some can be as expensive as $16,800. The industrial automatic edge banding machines for commercial use in assembly line mass production start around $12,800.
What Can An Automatic Edge Banding Machine Do?
An automatic edge banding machine is used for pre-milling, bonding the edge banner to the substrate, trimming the leading & trailing edges, corner rounding, trimming top and bottom flush with the substrate, scraping any surplus, and buffing the finished edge.
Automatic Gluing
Using Teflon spraying process with scientific glue design, it can make the temperature of the glue in the pot more uniform without carbonization and maintain good fluidity.
Pressing
Pneumatic with adjustable stroke on two wheels makes the pressing adjustment easier. It can be adjusted according to the thickness of the banding edge. Improved adhesive properties of glue and side tape.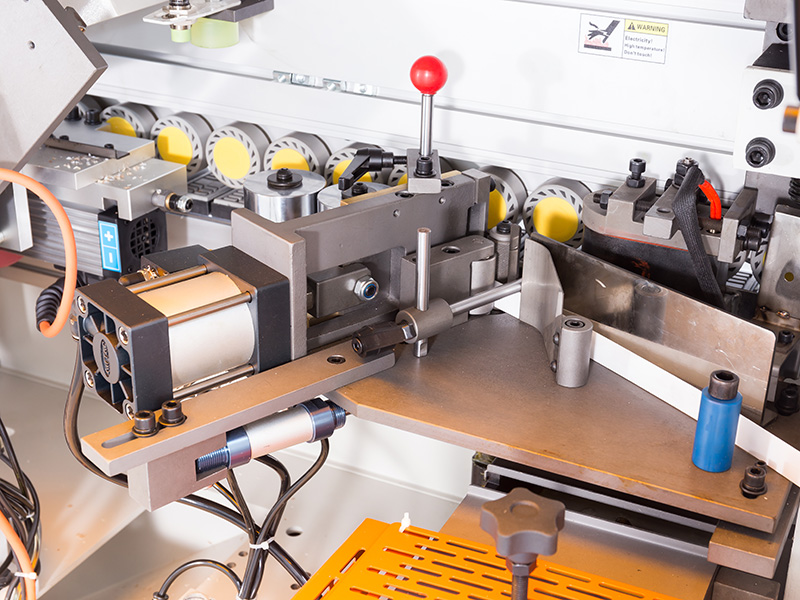 End Cutting
The air pressure balance device makes the head more stable and easier to adjust.
Optimized air circuit design, reduced noise, and improved equipment efficiency.
High-speed cutting device is equipped with 2 pieces 0.35kw saw, independent high-frequency control.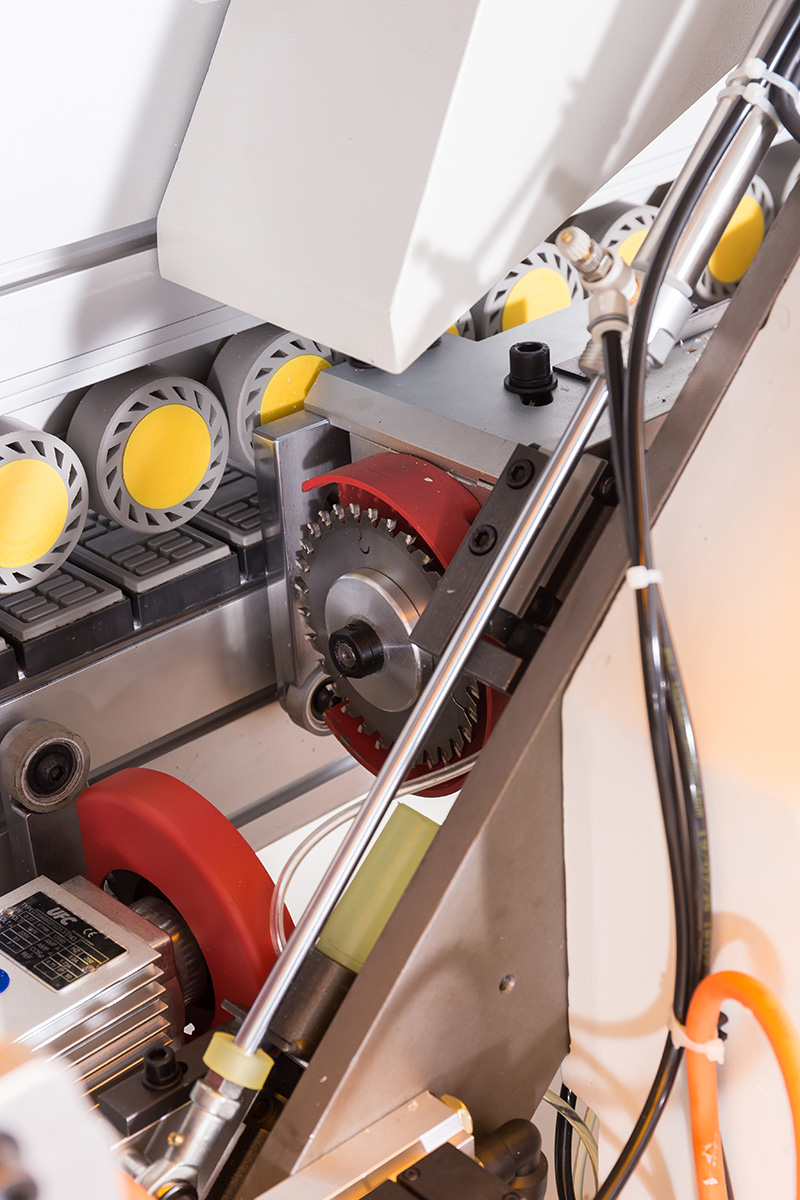 Fine Trimming Part with Double Saw
The stable frame design reduces the jitter of the tool during high-speed cutting, which leads to the instability of the trimming quality.
The design of the cutting edge is optimized to make the edge of the workpiece more perfect.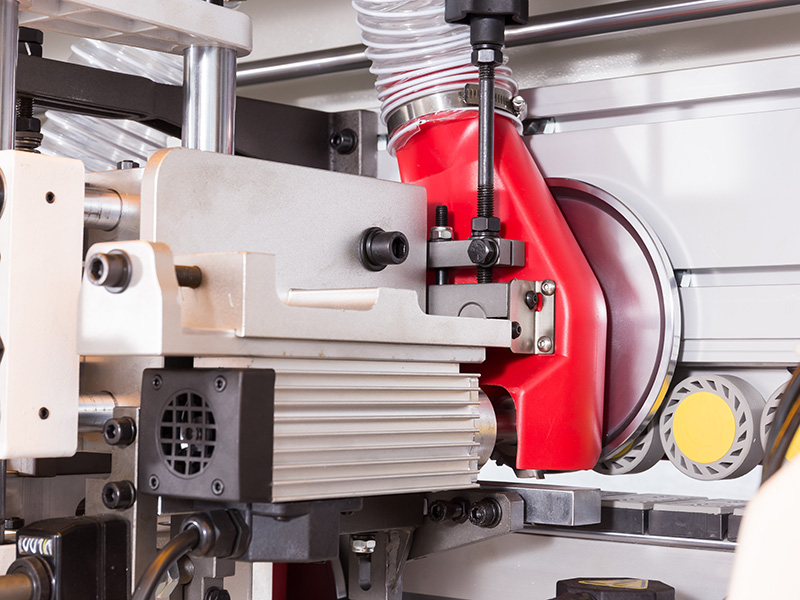 Scraping
The small and compact scraping device solves the problem of heavy glue line.
At the same time, the excess bands are trimmed again to make the bands more beautiful.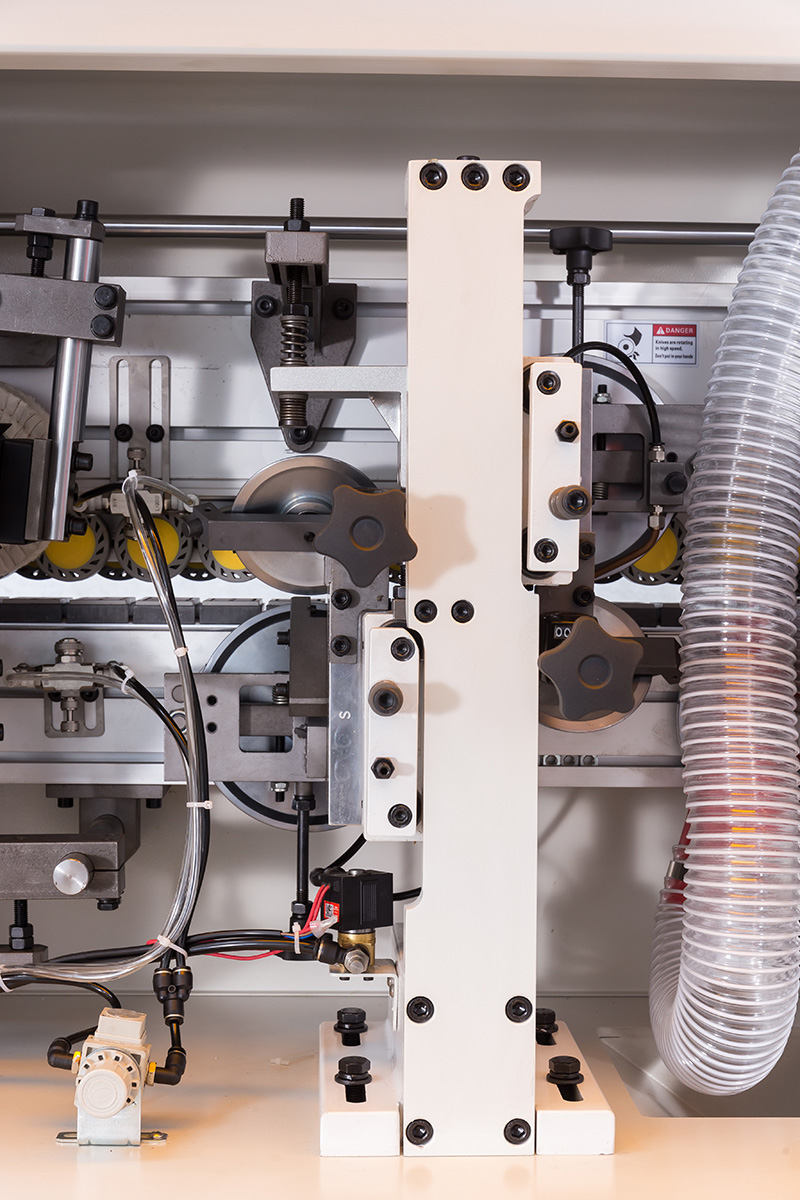 Sprayer Cleaning and Buffing
The board clean by air sprayer, then polishing by cotton polishing wheel make a more smooth surface.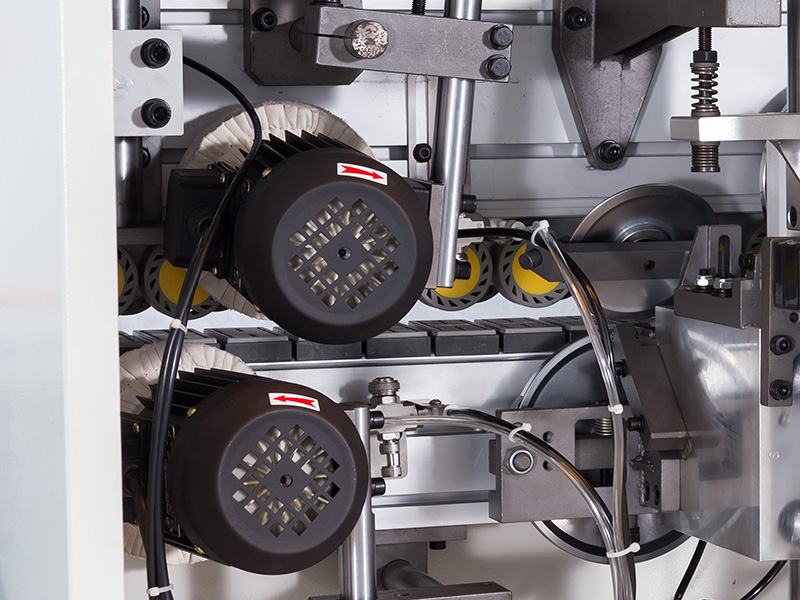 Pre-Milling (Optional for ST-280Y and ST-280GY)
It is equipped with double trimming blades works on the waved effect that is caused by panel saw.
Pre-milling cutters with diamond cutters ensures right angled and chip free workpiece edges.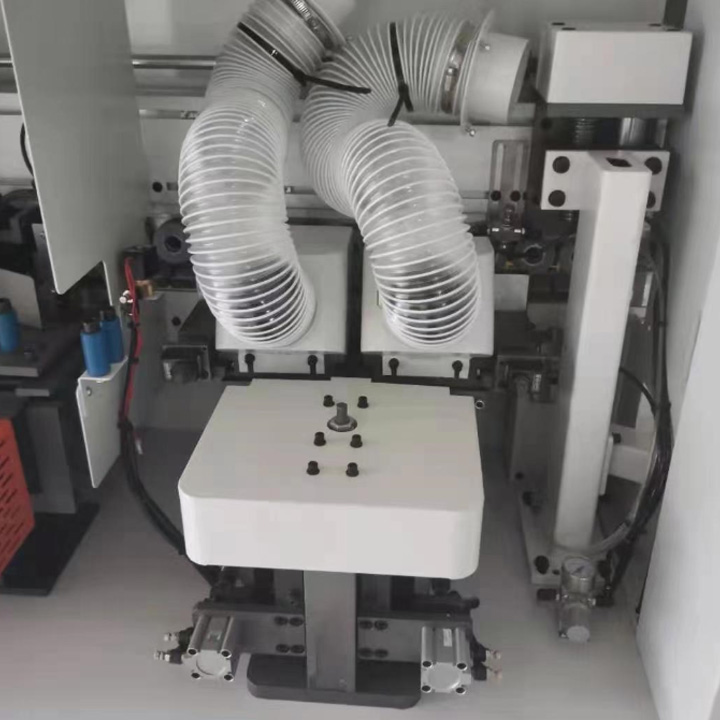 Corner Rounding (Optional for ST-280G and ST-280GY)
Double heads corner rounding, high precision guaranteed perfect look and touch.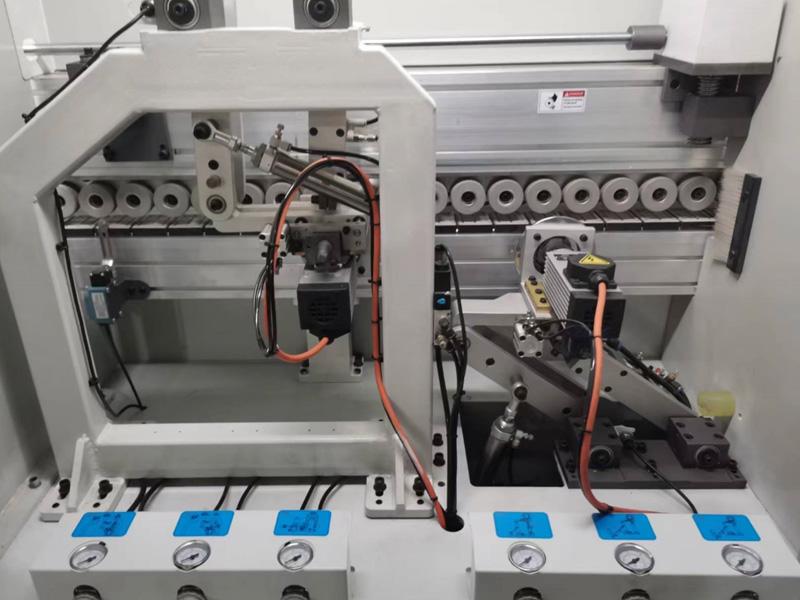 Parts & Accessories
Stable Conveyor Motor
Machine feeding speed can be 12m/min.
Rotary Table to Support Edge Sealing Belt
Single table design, heavy load.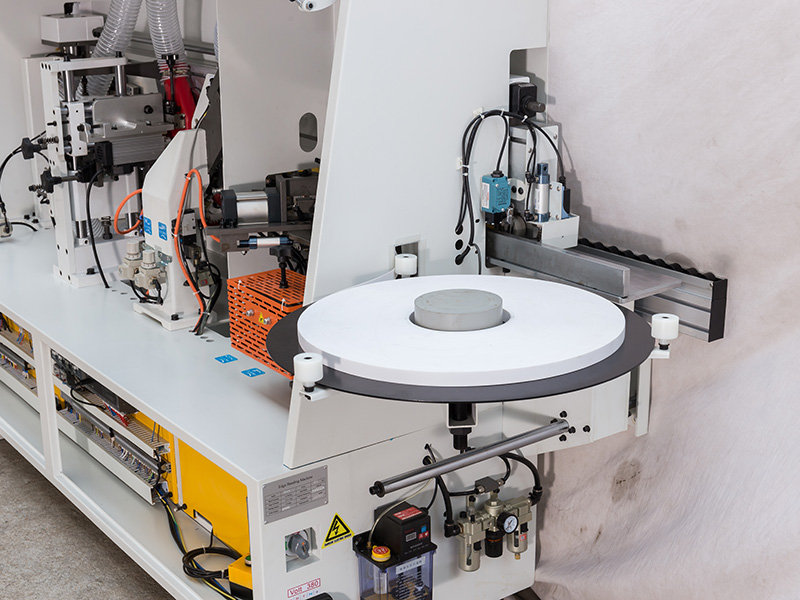 Delta Colorful Touch Screen
Easy to operate.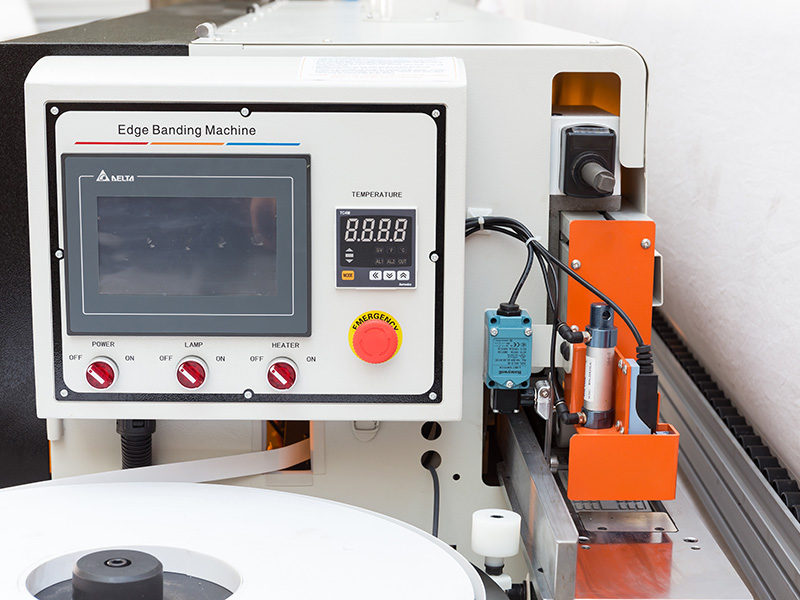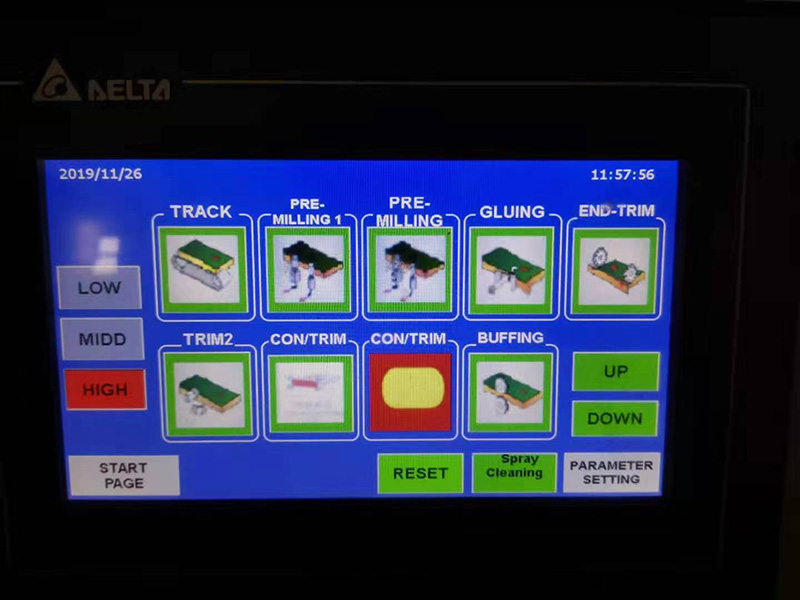 Taiwan Airtec Pneumatic Components
Small space position, light structure, beautiful appearance, can withstand large lateral load.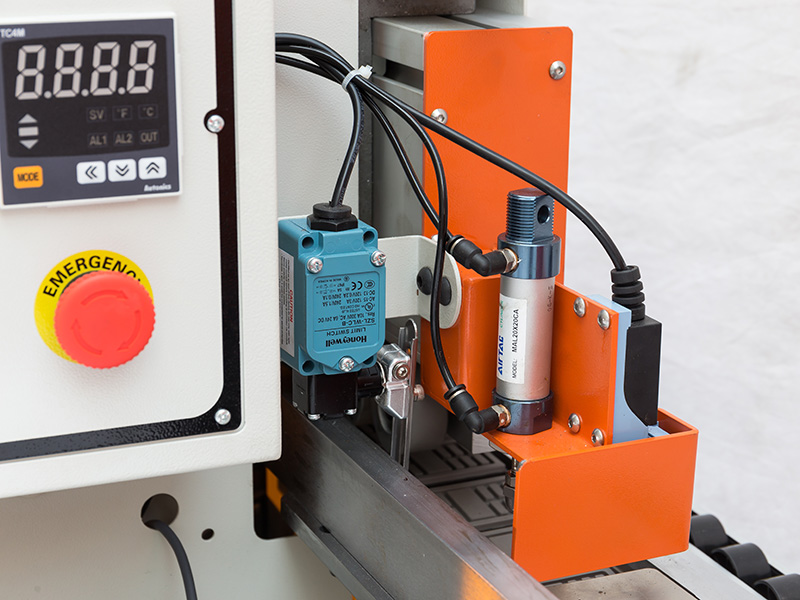 Taiwan Delta PLC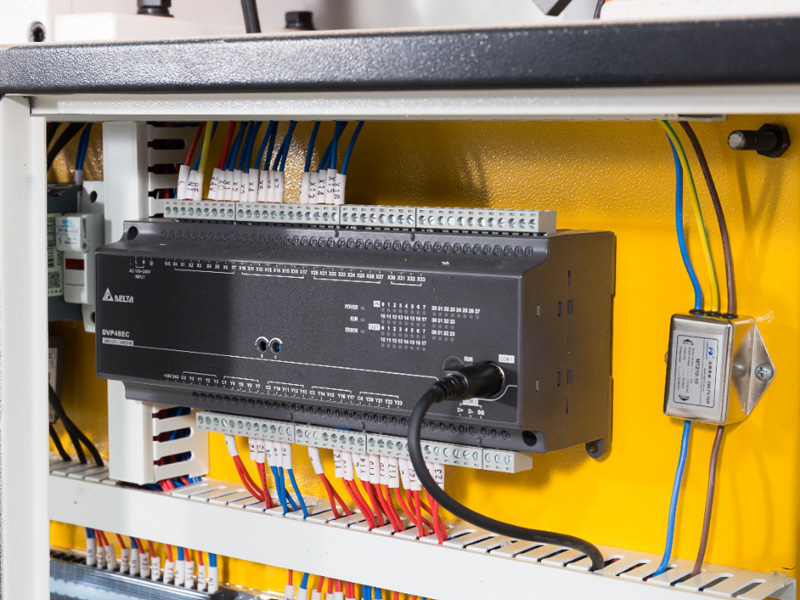 Taiwan Delta Inverters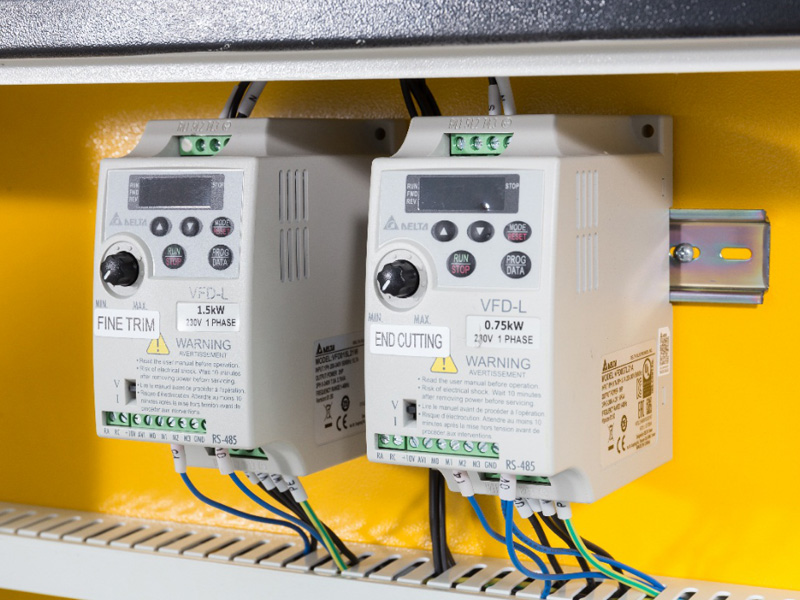 Oil Lubrication and Oil-Water Separator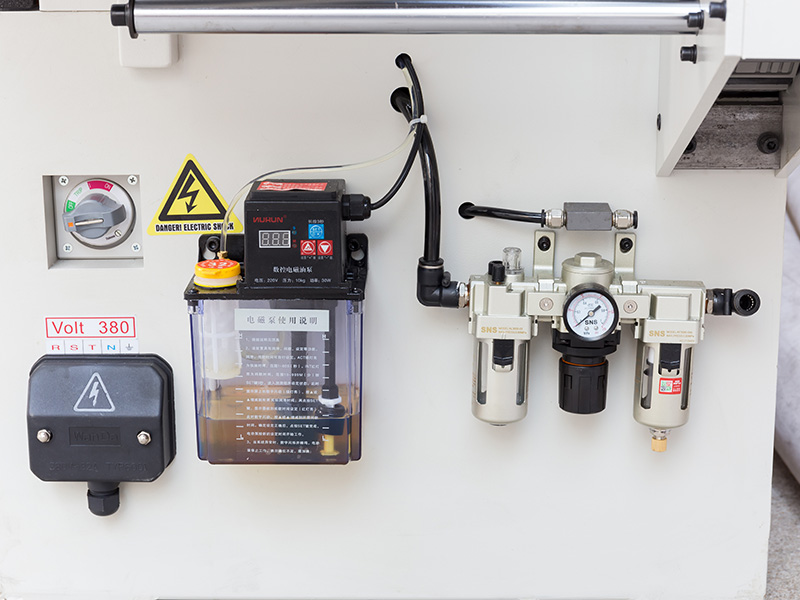 Schneider Electric Parts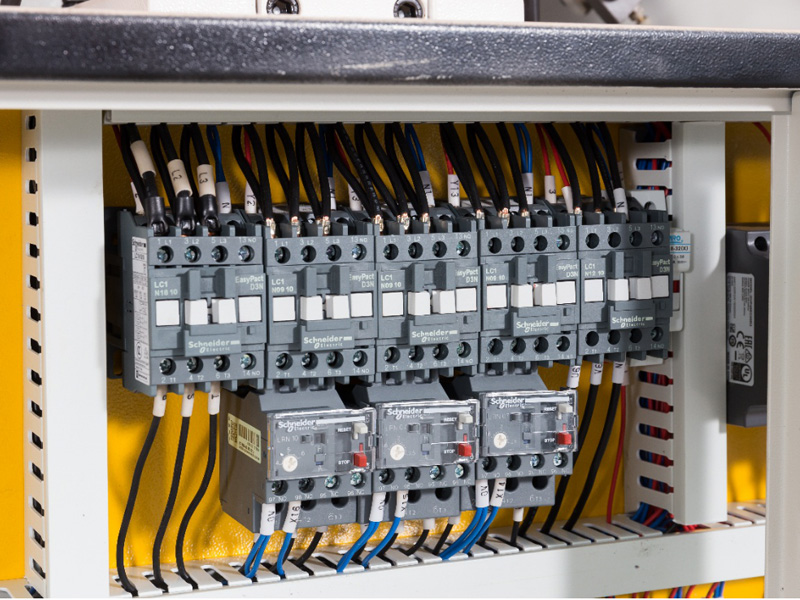 What Are Edge Banders Used For?
An edgebander is used for covering the exposed sides of panels and boards such as MDF, plywood, or particle board, creating decorative edges, increasing durability and giving the more valuable appearance.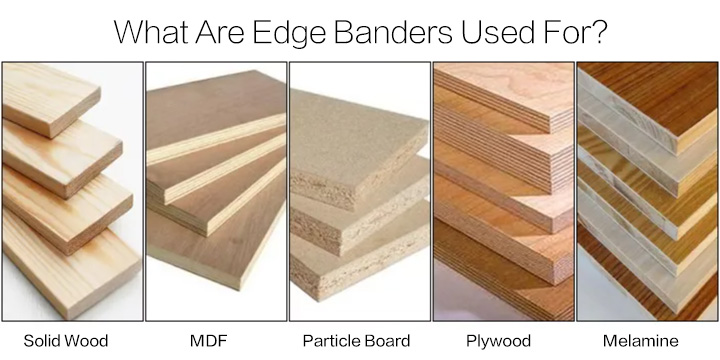 Edge Banding Projects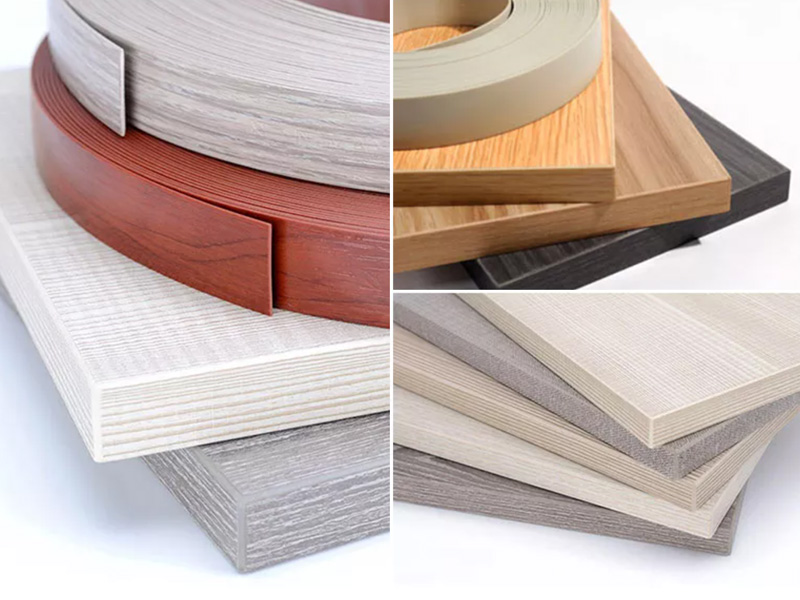 International Shipping Around the World
All the CNC routers can be shipped worldwide by sea, by air or by international express logistics via DHL, FEDEX, UPS. You are welcome to get a free quotation by filling up the form with name, email, detailed address, product and requirements, we will shortly contact you with the full information including the most suitable delivery method (fast, secure, discreet) and freight.