Affordable 4×8 CNC router table STM1325 is an economical CNC machine with vacuum table, which is used for making furniture, decorations, crafts, arts, signs, doors, and cabinets. Now the best CNC router machine for sale at a low price.
Demonstration Video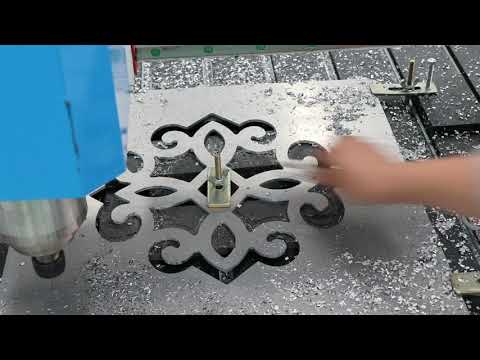 Product Details
What is CNC Vacuum Table?
The CNC vacuum table is a workbench composed of bakelite boards with 6, 8, or 24 sections, which uses a vacuum pump to ensure the suction strength and the stability of the workpiece on the table to ensure that the workpiece will not vibrate and shake during the work of the CNC router machine.
How Does CNC Vacuum Table Work?
The vacuum table is connected to the bottom of the CNC router machine by a vacuum pump through a pipeline. There are many suction holes on the vacuum table. When we put the workpiece on it, the workpiece will be firmly adsorbed by the negative pressure generated by the vacuum pump. The machine starts to work at this time on the table, and the entire loading and unloading process does not exceed ten seconds with high efficiency and speed. It is very suitable for making wood doors and cabinet furniture.
The suction holes on the CNC vacuum table will automatically close when there is a large amount of air intake, thereby avoiding increasing the load of the vacuum system in order to ensure the vacuum suction effect, and avoiding strong airflow between the vacuum table and the workpiece.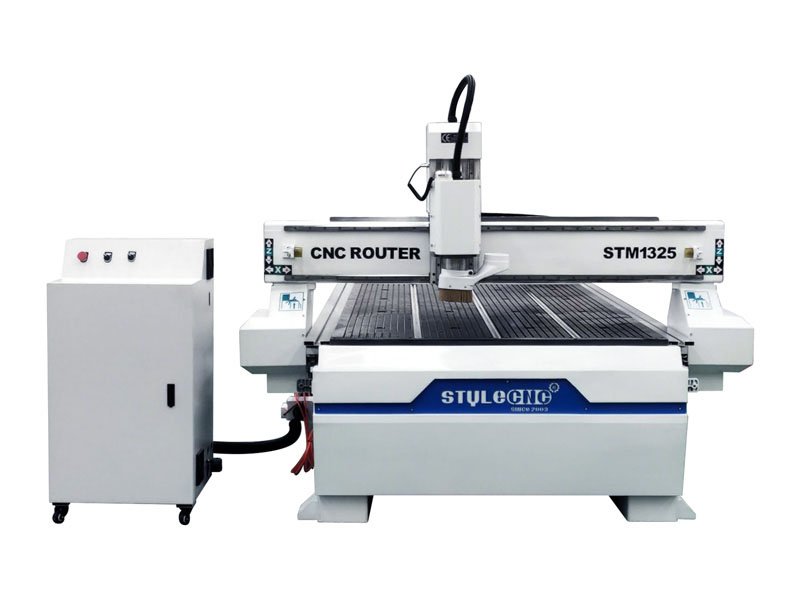 Features of Affordable CNC Router Machine with 4×8 Vacuum Table
1. Lathe bed adopts strong welded steel tube to avoid distortion.
2. Hiwin linear guide with high precision, which can ensure the CNC router machine frame more stability and durability.
3. High accuracy rolling ball screw from Taiwan TBI, assure machine frame of better precision.
4. DSP Handle controlling, no occupying computer resource, one computer can control several equipment.
5. It is compatible with various CAD/CAM softwares such as TYPE3, Artcam, Casmate, Artcut, etc.
6. Vacuum table can absorb the materials automatically by vacuum pump, not need to fix the materials.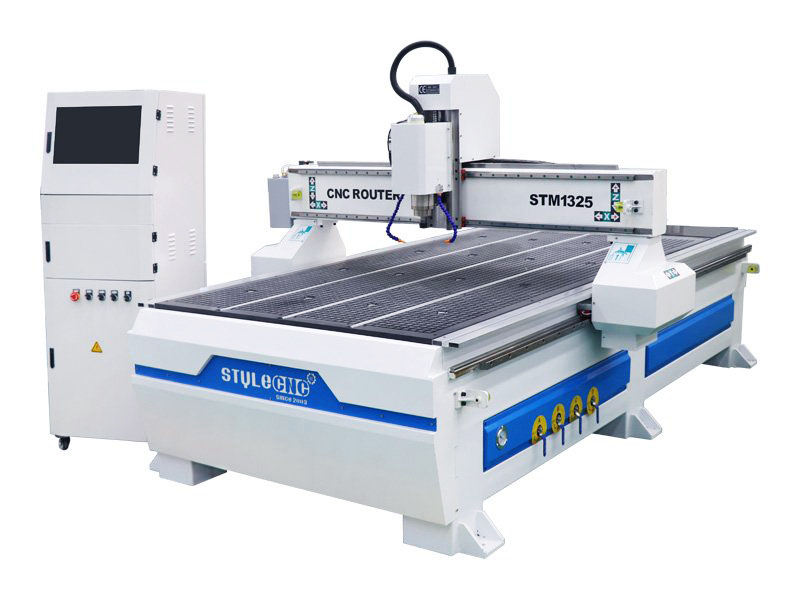 Applications of Affordable CNC Router Machine with 4×8 Vacuum Table
Advertising industry: Business logos and signs, building models, emblem, badge, display panels, fair signs, building numbers, signs of decoration, fine jewelry carving, furniture and other decoration.
Woodworking: Redwood classical and antique furniture, wood carving, gifts wooden box, redwood jewelry boxes, ink-stone cutting, decorative products sculpture.
Other industries: The CNC router table is also used in portraits, landscapes, calligraphy lettering, basso-relieve, seal carving and other plane surface carving.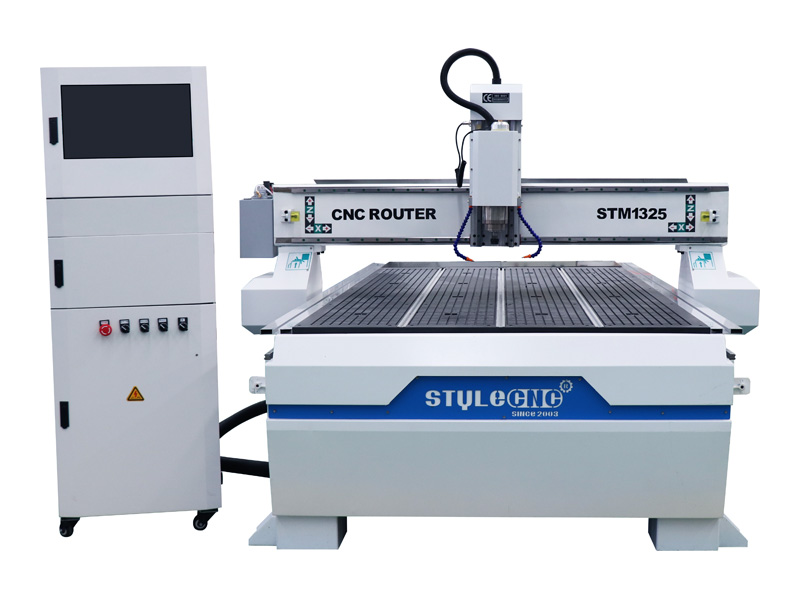 Technical Parameters of Affordable CNC Router Machine with 4×8 Vacuum Table
| | |
| --- | --- |
| Model | STM1325 |
| Working Area | 1300x2500x200mm |
| Table Size | 4×8 |
| Traveling Positioning Accuracy | ±0.03/300mm |
| Repositioning Positioning Accuracy | ±0.02mm |
| X, Y Structure | Rack and Pinion |
| Z Structure | Hiwin Rail Linear Bearings and Ball Screw |
| Max. power Consumption | 3KW |
| Max Rapid Travel Rate | 15000mm/min |
| Max Working Speed | 10000mm/min |
| Spindle Power Motor | 3kw water cooling spindle |
| Spindle Speed | 0-24000RPM |
| Drive Motors | Stepper system |
| Working Voltage | AC220V/50/60Hz |
| Command Language | G code |
| Operating System | RichAuto A11 DSP control |
Affordable 4×8 CNC Router Table Details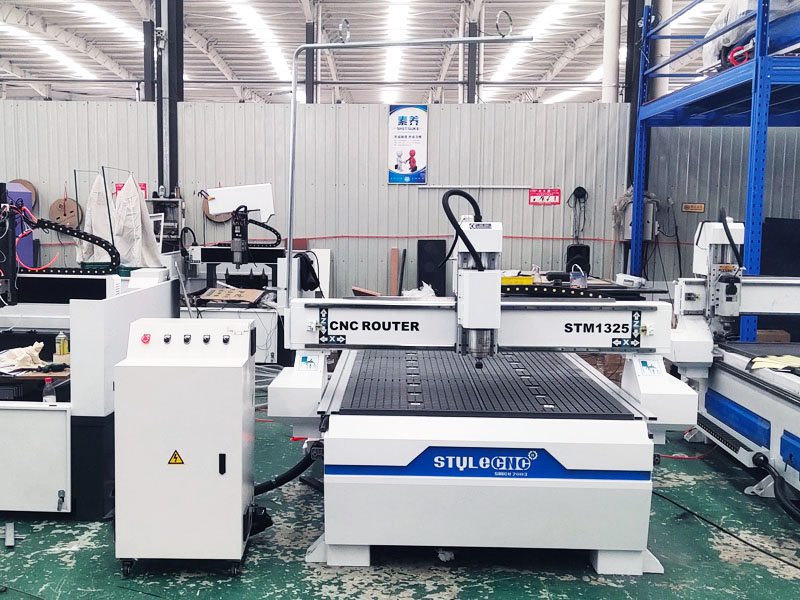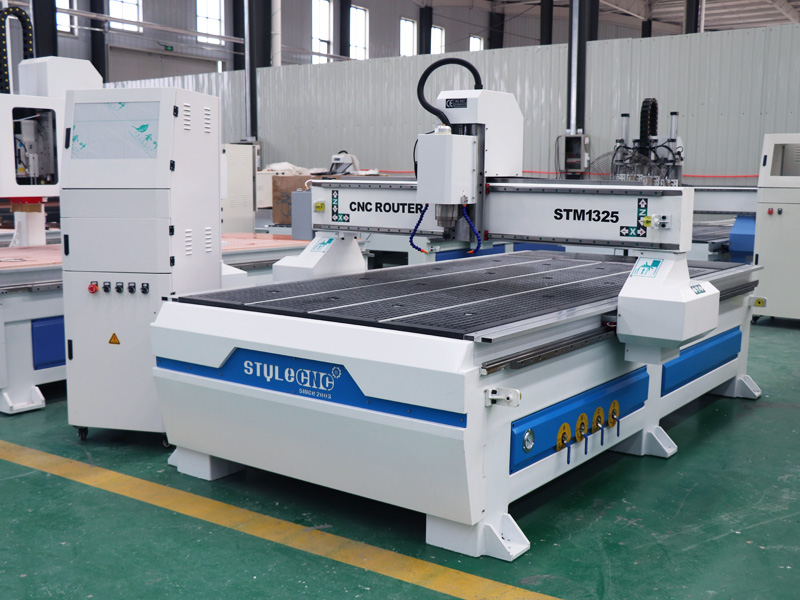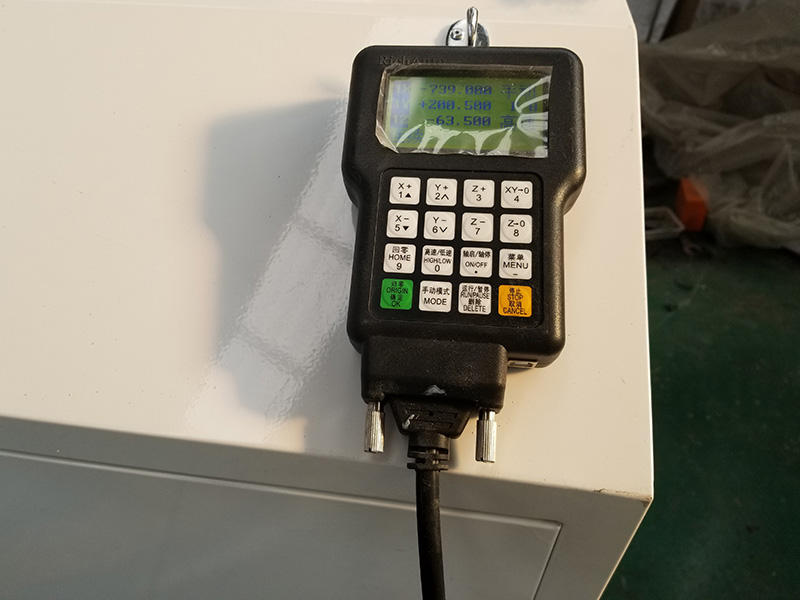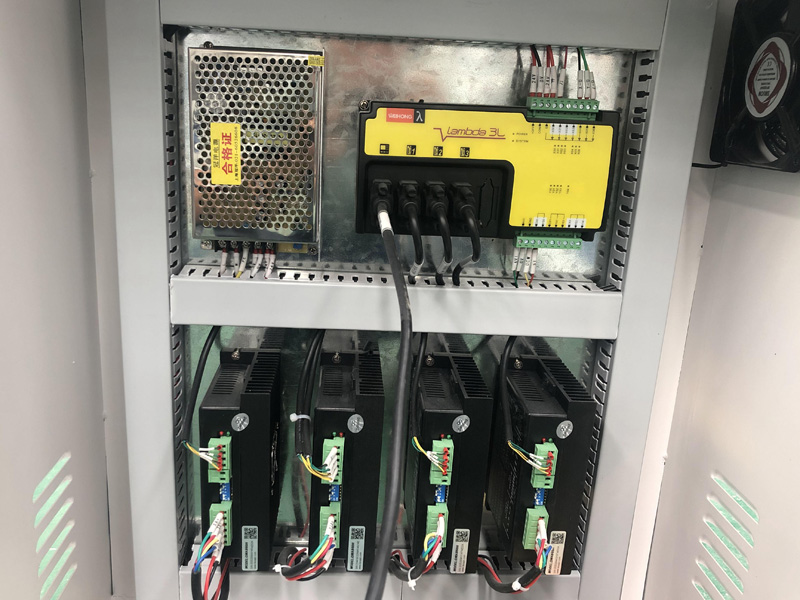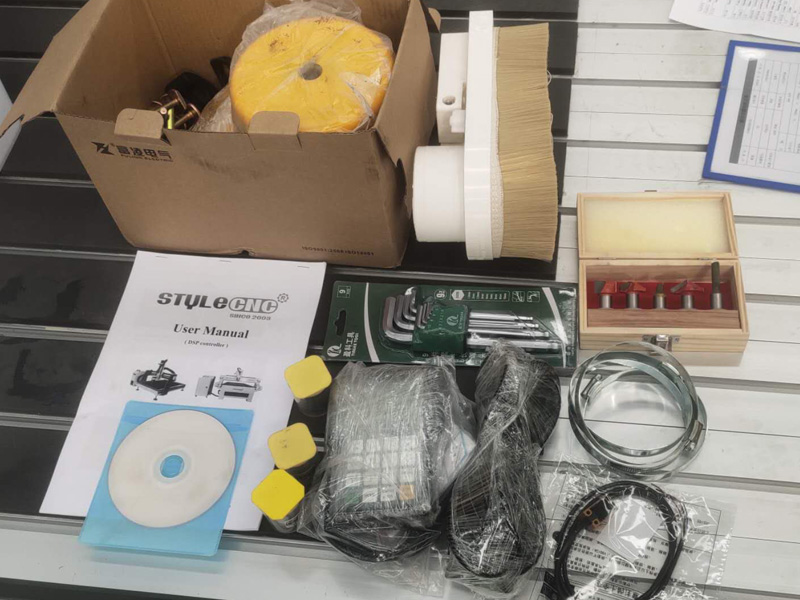 Optional Parts for Affordable 4×8 CNC Router Table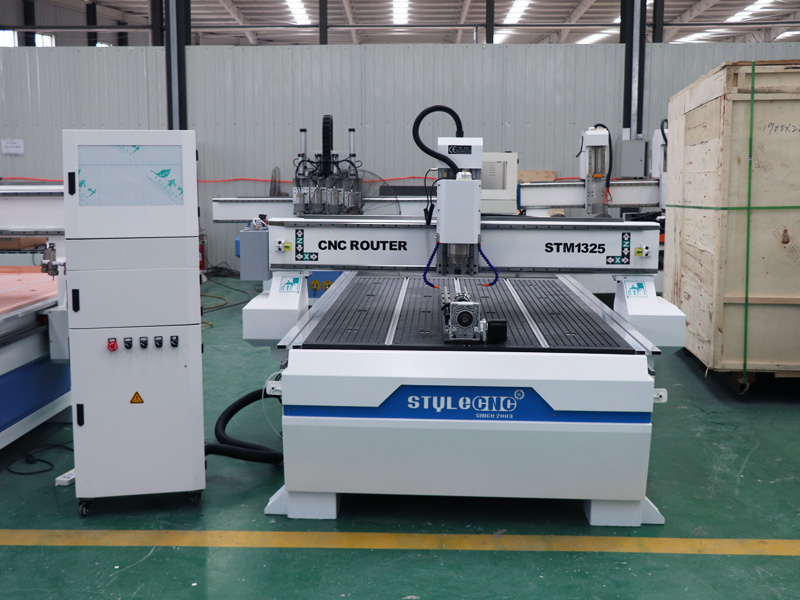 Affordable 4×8 CNC Router Table Projects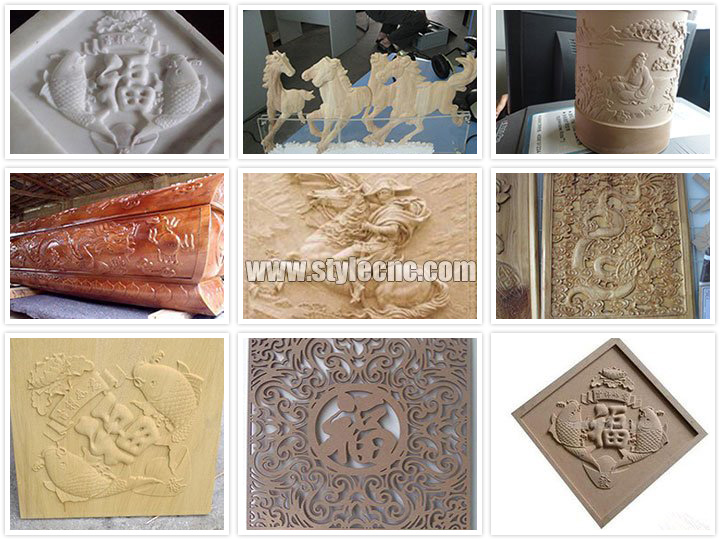 Affordable 4×8 CNC Router Table Package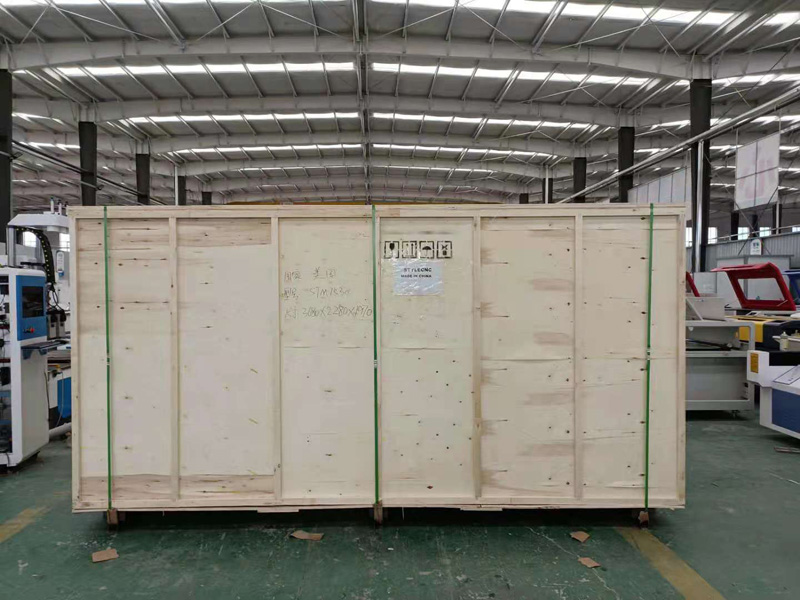 Pros & Cons
There are two main types of CNC router tables: aluminum profile tables and vacuum tables. The former uses aluminum profiles as the table top, and the workpiece needs to be manually fixed with rivets. The vacuum table directly puts the plate on the table top of the machine, and it can be automatically fixed. Relatively speaking, the latter can save time and fix more firmly.
Compared with the aluminum profile table, the price of the vacuum table is higher. Its structure is composed of a vacuum pump and high-quality bakelite, which can enhance the adsorption. The power of the vacuum pump is generally 5.5KW.
When the CNC router table working, open the vacuum valve, the engraved plate will be directly fixed, which saves a lot of time than manual fixing, and the fixation is more stable, suitable for wooden door making, large format relief carving, and hollowing.
Although vacuum table can save a lot of time, it is not suitable for every user to use. If the design of the vacuum table is unreasonable, problems such as insufficient suction or air leakage are likely to occur during use.
International Shipping Around the World
All the CNC routers can be shipped worldwide by sea, by air or by international express logistics via DHL, FEDEX, UPS. You are welcome to get a free quotation by filling up the form with name, email, detailed address, product and requirements, we will shortly contact you with the full information including the most suitable delivery method (fast, secure, discreet) and freight.