6000W high power 6×12 fiber laser metal cutting machine with exchange pallet has faster cutting speed and higher power laser source (2000W, 3000W, 4000W, 8000W, 12000W, 20000W, and up to 40000W for option) compared to other cutting solutions for industrial commercial use, now the best high power laser cutting machine for sale at an affordable price.
Demonstration Video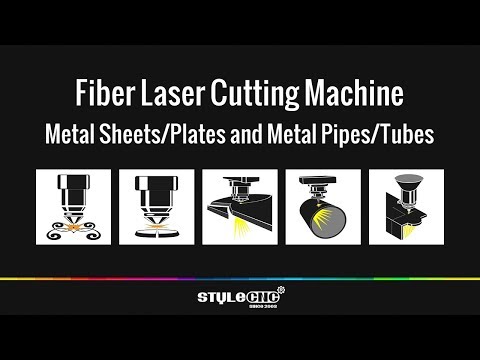 Product Details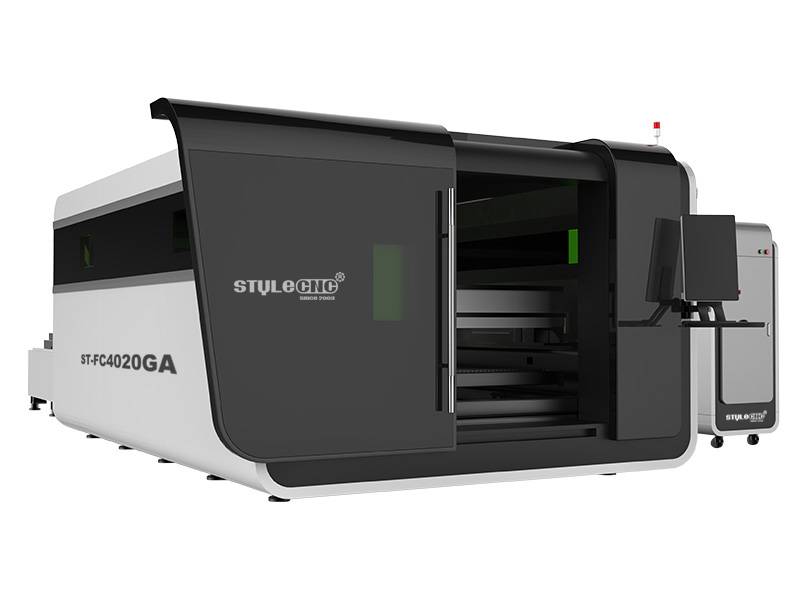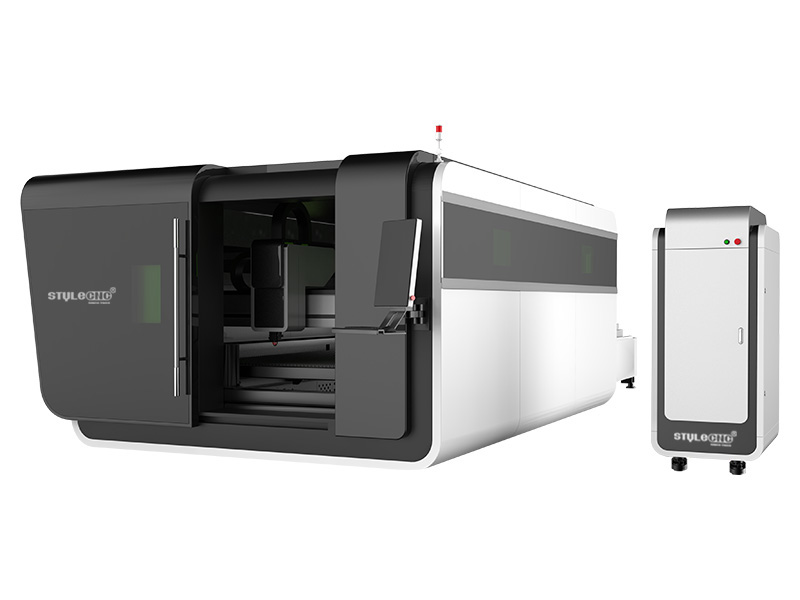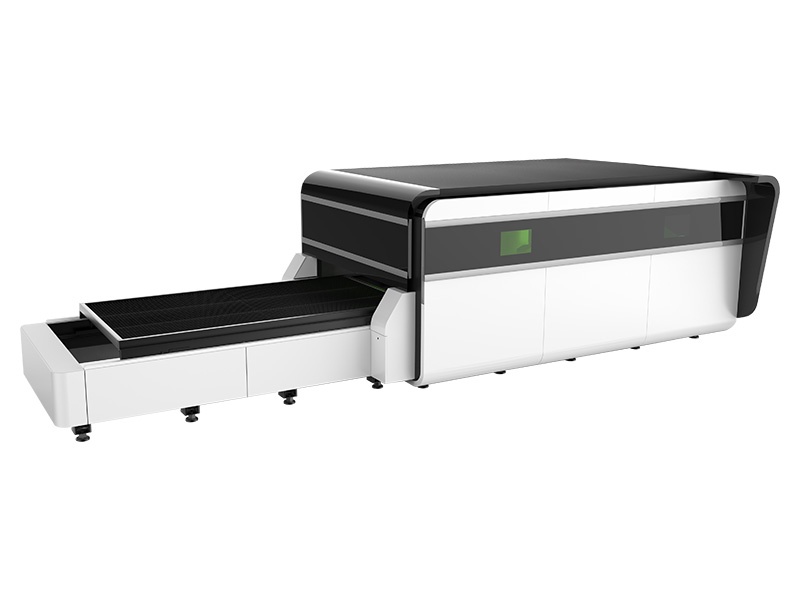 6×12 high power fiber laser metal cutting machine ST-FC4020GA features with cutting speed, high power laser source (1000W, 2000W, 3000W, 4000W, 6000W, 8000W) and higher quality cuting result compared to other cutting solutions. It adopts the most sophisticated America IPG laser, combining CNC machinery designed by our company and high strength welding body, after standard heat treatment and process machining by large CNC milling machine.
Advantages & Features of 6×12 High Power Fiber Laser Metal Cutting Machine
1. Compact structure, small floor area.
2. Stability and reliability of light path system and control system.
3. High performance and low operating cost, famous IPG fiber laser with up to more than 100 thousand hours life-cycle.
4. Higher cutting quality and efficiency, cutting speed is up to 40 m/min with appearance and beautiful cutting edge.
5. High precision serve motors, lead screws and guide ways with famous brands to ensure the efficiency and accuracy, greatly increasing the stability and reliability.
Technical Parameters of 6×12 High Power Fiber Laser Metal Cutting Machine
| | |
| --- | --- |
| Model | ST-FC4020GA |
| Working Area | 2000x4000mm (6×12 feet) |
| Laser Type | IPG Fiber Laser Generator (Raycus, MAX, RECI for Option) |
| Laser Power | 2000W (3000W, 4000W, 6000W, 8000W, 12000W, 20000W, 40000W for Option) |
| Max running Speed | 120mm/min |
| Max Acceleration | 1.5G |
| Repeated positioning accuracy | ±0.02mm |
| Water Cooling System | Constant temperature water chiller |
| Machine Weight | 8000kg |
| Machine Dimension | 10800X3350X2310mm |
| Remark | Automatic exchange worktable, enclosed cover |
Features of 6×12 High Power Fiber Laser Metal Cutting Machine
1. Equipped with High power Fiber laser generator and can do cutting of any graphics .
2. Stable and good deformation resistance capability. Aging process technology ensures durable in use and accuracy of the machine.
3. Automatic following focus device realizes dynamic focus continuous cutting on materials with different thickness.
4. The working table is equipped with universal wheel and pneumatic loading device (optional), which saves labor, avoids metal sheet damage and ensures good cutting quality.
5. Separate digitalized operating table and remote controller is convenient for operation. There are several input modes of USB flash disk data copy, USB cable data transmission, network connections and other data transmission methods.
6. Standard collocation of automatic nesting software and optional collocation of auto-recognition cutting, save materials and improves working efficiency.
7.The machine can be equipped with integrated rotary device or detached rotary device and can do fixed position punching, notching and cutting metal pipes.
6×12 high power fiber laser metal cuting machine in factory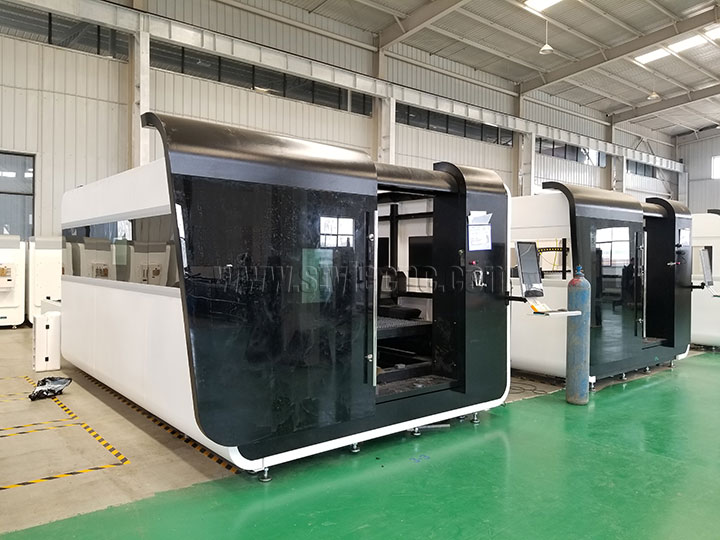 Fiber laser metal cutting machine exchnage pallet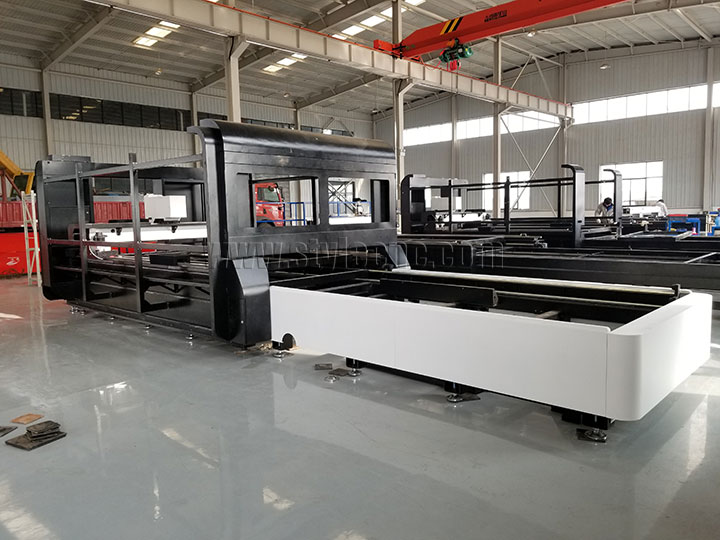 IPG fiber laser source 4000w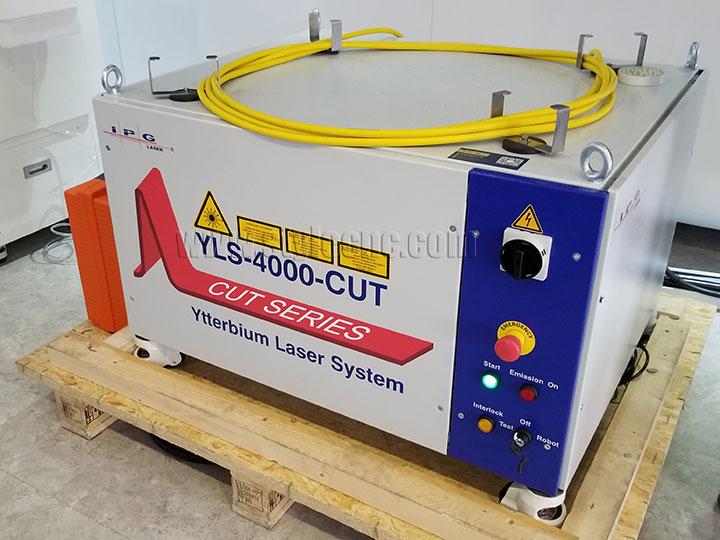 Germany Precitec Lightcutter Auto Focus Laser Cutting Head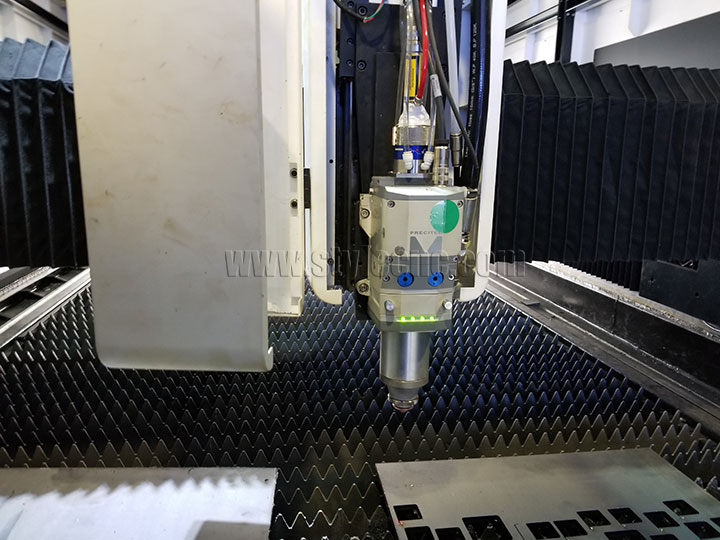 Automatic exchange pallet with chain transmission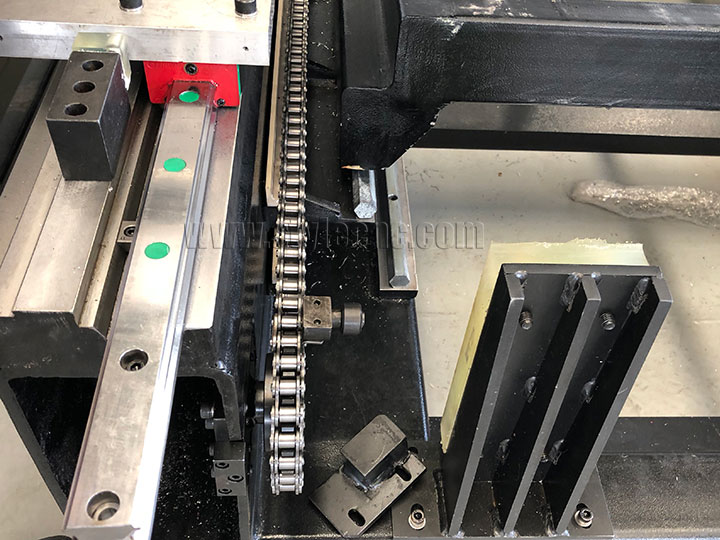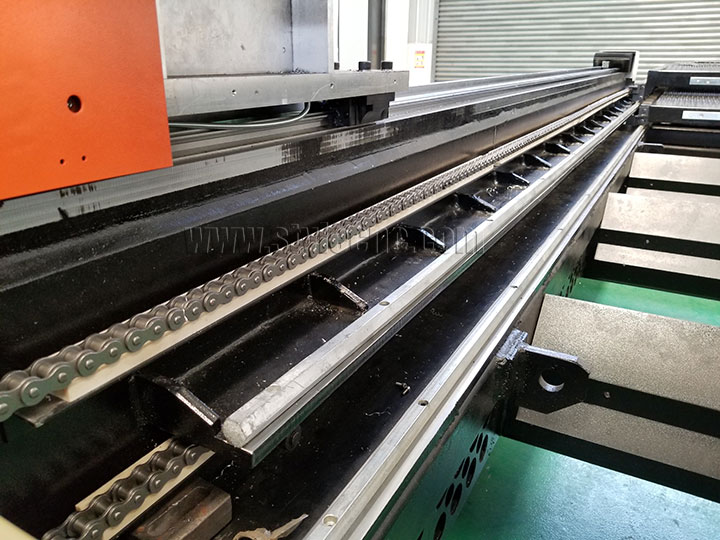 When one table working, the worker can load the metal sheet to another table, cutting one by one to save time.
ST-FC4020GA can add rotary device to cut metal pipe and metal tubes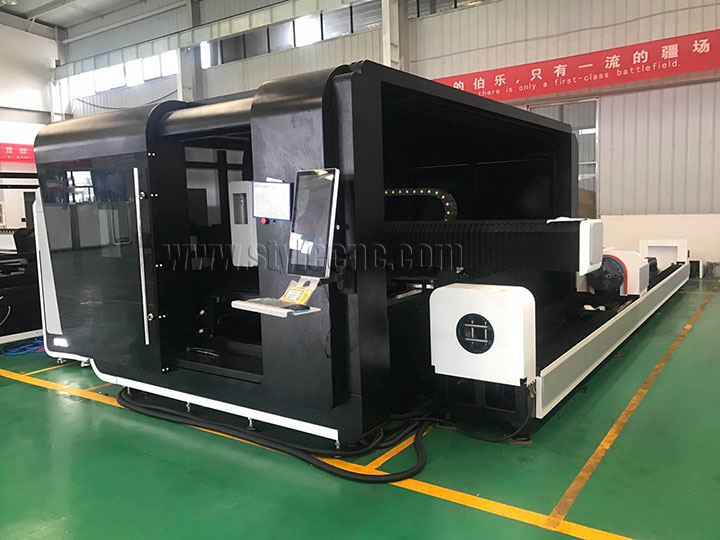 Application Materials of High Power 6×12 Fiber Laser Metal Cutting Machine: 
The fiber laser cutting system is suitable for metal cutting like Stainless Steel Sheet, Mild Steel Plate, Carbon Steel Sheet, Alloy Steel Plate, Spring steel Sheet, Iron Plate, Galvanized Iron, Galvanized Sheet, Aluminum Plate, Copper Sheet, Brass Sheet, Bronze Plate, Gold Plate, Silver Plate, Titanium Plate, Metal Sheet, Metal Plate, Tubes and Pipes, etc.
Application Industries of 6×12 High Power Fiber Laser Metal Cutting Machine
Fiber Laser Cutting Machines are widely used in manufacture Billboard, Advertising, Signs, Signage, Metal Letters, LED Letters, Kitchen Ware, Advertising Letters, Sheet Metal Processing, Metals Components and Parts, Ironware, Chassis, Racks & Cabinets Processing, Metal crafts, metal art ware, elevator panel cutting, hardware, auto parts, Glasses Frame, Electronic Parts, Nameplates, etc.
1. Cantilevel Mechanical construction, multi-function for cutting metal sheet and tube, convenient to change working table, it is not only able to cut round and square tube, but also can cut holes on the molding box.
2. Cut lines and holes with different diameters from different directions.
3. Cut inclined section at the end of the pipe.
4. Cut branch pipe intersected with the main circular pipe.
5. Cut squre hole, waist-shaped hole and circular hole on the pipe.
6. Cut all kinds of graphics on the surface of the square pipe.
7. Cut different size of metal sheets.
8. Cut holes on the molding box.
High Power 6×12 Fiber Laser Metal Cutting Machine Projects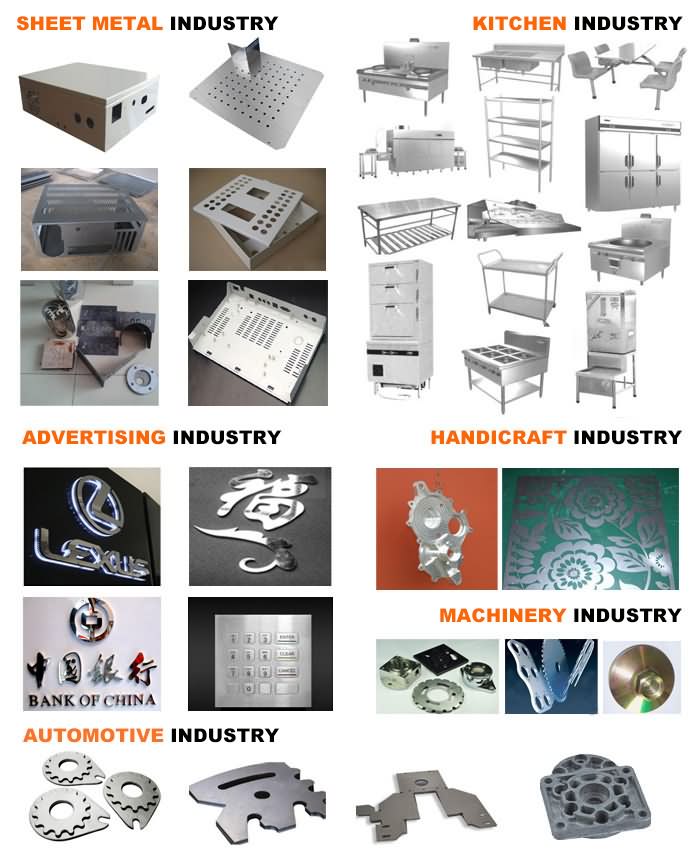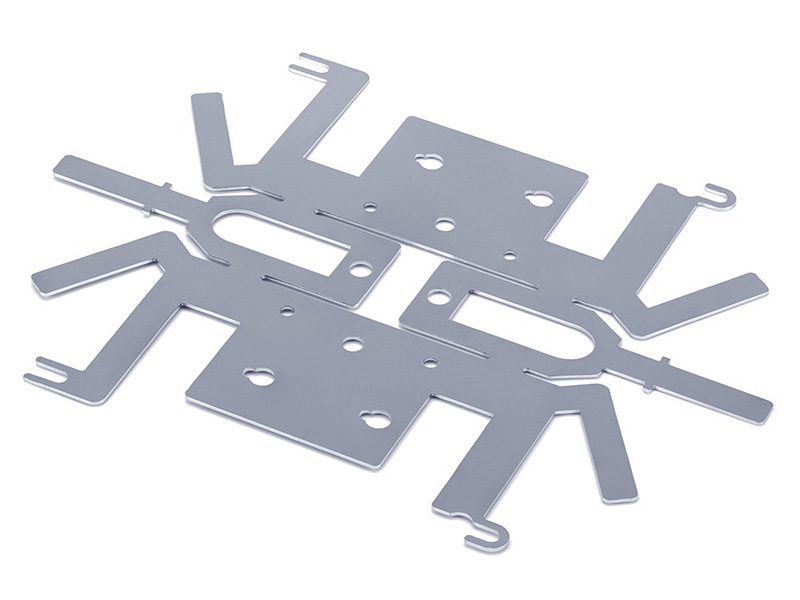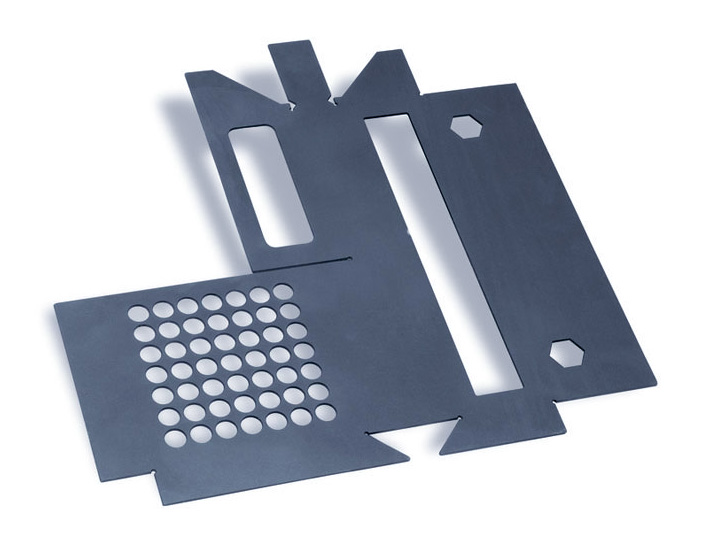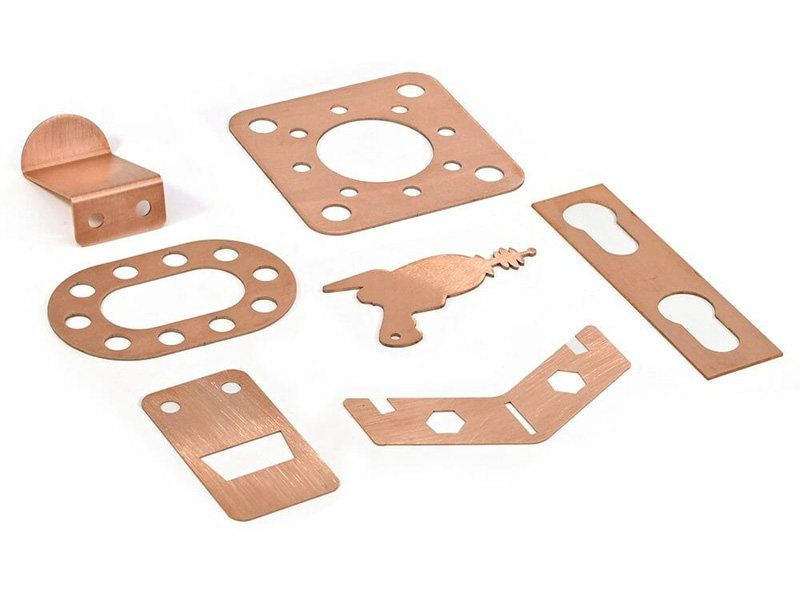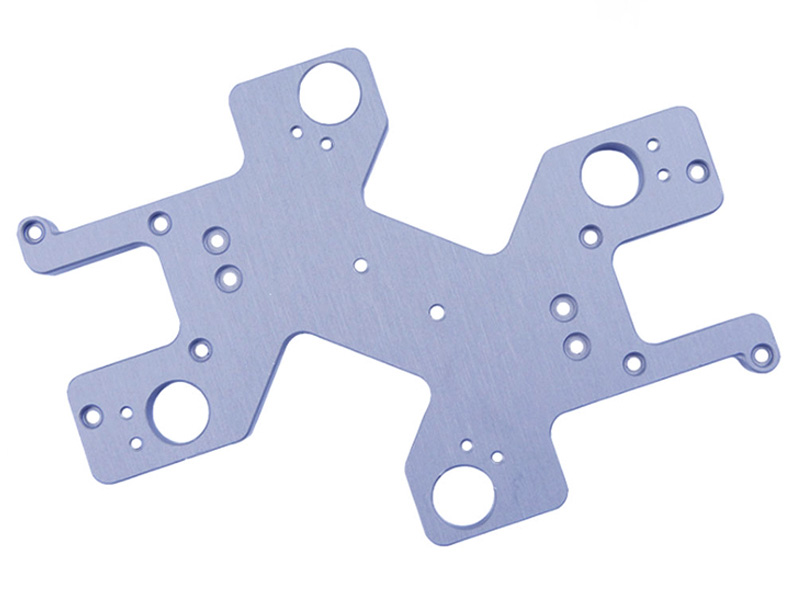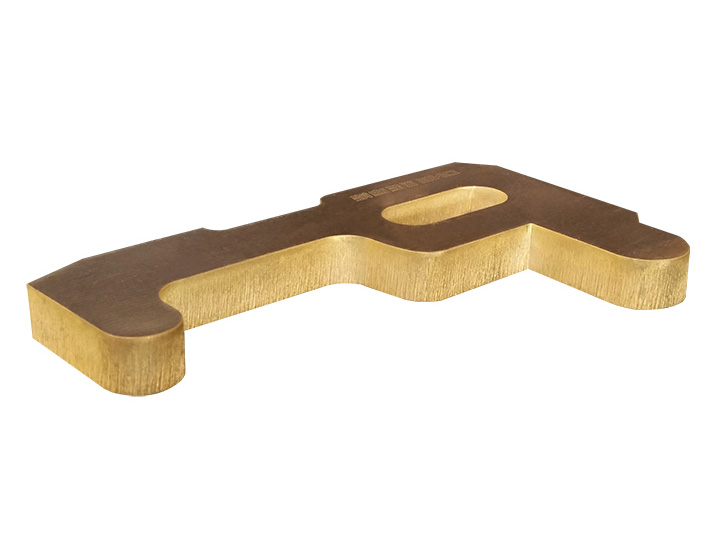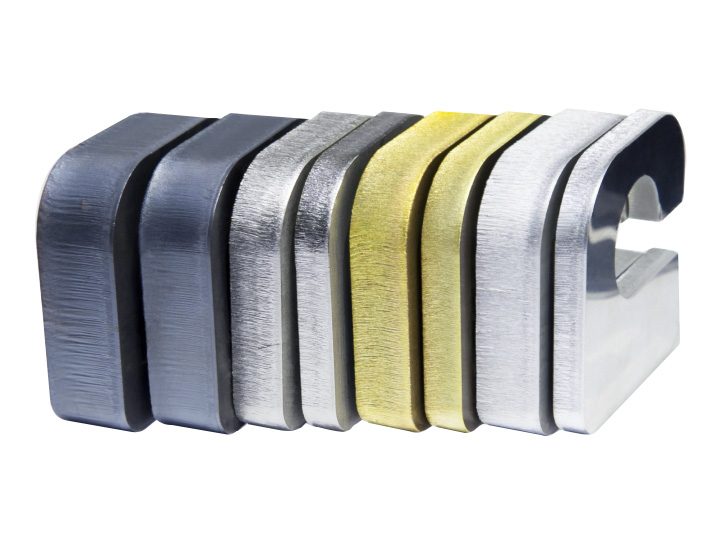 STYLECNC Package for 6×12 High Power Fiber Laser Metal Cutter
1. Strong water resit bottom in plywood.
2. Laser source (separated plywood case) and spare parts on the laser bed.
3. Corner protect by foam and fixed by protective film.
4. All covered by strong and hard protective film.
5. Vacuum packing.
6. Inside steel frame protector.
7. Plywood packing and steel strip outside fixed the box.
8. Finishing packing by normal container or frame container.
STYLECNC Pre-Sale Service for High Power 6×12 Fiber Laser Metal Cutter
1. Free sample cutting service:
For free sample cutting/testing, please send us your CAD file (.plt or .ai), we will do cutting in our factory and make video to show you the cutting process and result, or send samples to you to check the cutting quality.
2. Progressing Solution Design:
According to customer's product processing requirement, we can design the unique solution that supports higher manufacturing efficiency and better processing quality for customer.
3. Customized machine design:
According to customer's application, we may revise our machine according to customer's convenience and high production efficiency.
STYLECNC After-Sale Service for 6×12 High Power Fiber Laser Metal Cutter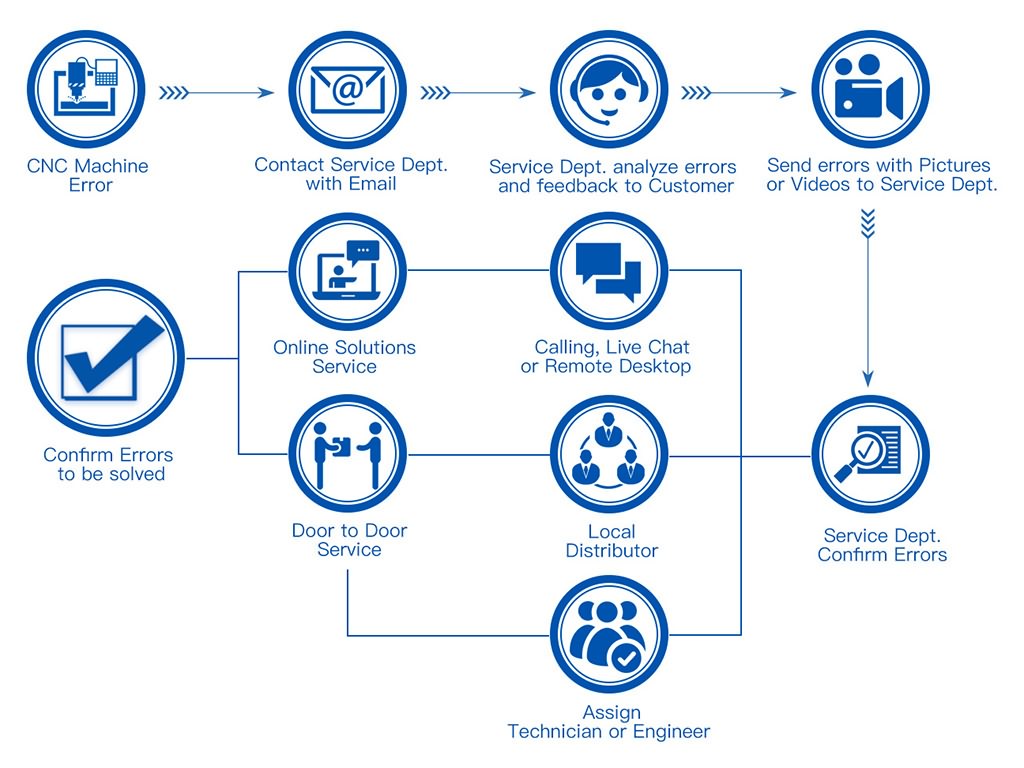 1. We will supply the laser machine with training video and user's manual in English for installing, operation, maintenance and trouble-shooting, and shall give technical guide by remote,such as TeamViewer, E-mail, Telephone, Mobile, Whatsapp, Skype, 24/7 online chat, and so on, when you meet some problem of installation, operation or adjusting. (Recommended)
2. You can come to our laser machine factory for training.We will offer professional guidance. Direct and effective face-to-face training. Here we have assembled equipment, all sorts of tools and testing facility. Training Time: 3~5 days (Recommended)
3. Our engineer will do a door-to-door instruction training service at your local site. We need your help to deal with the visa formality, prepaid traveling expenses and accommodation to us during the business trip and service period before their dispatch. It's better to arrange a translator (if no English-speaking) for our engineers during the training period.
STYLECNC Warranty for High Power 6×12 Fiber Laser Metal Cutter
1. 3 years for the whole machine, laser device 18 months, chiller 12 months, lens/mirror/nozzle without warranty.
2. Long life-time maintenance, after-sale department will offer 24/7 English online support.
3. Except the damage artificially, we are responsible for offering the fittings free of charge during warranty.
4. After the warranty period expired, the buyer only need to pay the actual maintenance cost.
5. Certificate support: CE, FDA, SGS.
If you have an idea to get a free quotation of high power fiber laser metal cutter, please answer the questions as following and tell us by email, so that we can recommend the most suitable laser machine and quota the affordable price to you directly.
1. Do you need to cut metal sheets/plates, metal pipes/tubes only or both?
2. If need to cut tubes, What is your tube length, diameter and max thickness?
3. For cutting metal sheet, what is the max working area required?
4. After processed, what the materials will be used for? (Applications)
5. Which seaport is the nearest to you?
6. Do you have any experience in the high power fiber laser metal cutter?
7. What is your online chat way? Such as Skype and Whatsapp.
8. Are you an end user or reseller?
International Shipping Around the World
All the CNC laser machines can be shipped worldwide by sea, by air or by international express logistics via DHL, FEDEX, UPS. You are welcome to get a free quotation by filling up the form with name, email, detailed address, product and requirements, we will shortly contact you with the full information including the most suitable delivery method (fast, secure, discreet) and freight.