Deep laser engraving machine for metal with 50 watt fiber laser source is the best way for deep engraving metal (guns, firearms, parts, tools, stainless steel, titanium, aluminum, brass) and nonmetal surface. The laser engraving system can also cut thin metals. Now the laser metal engraving machine for sale at affordable price.
Demonstration Video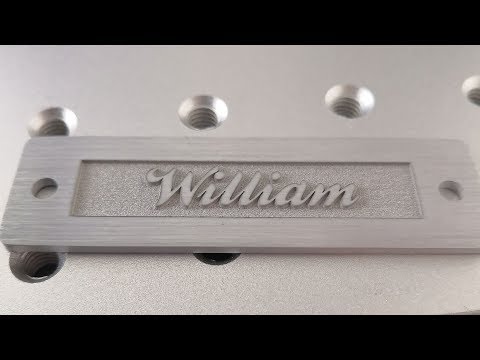 Product Details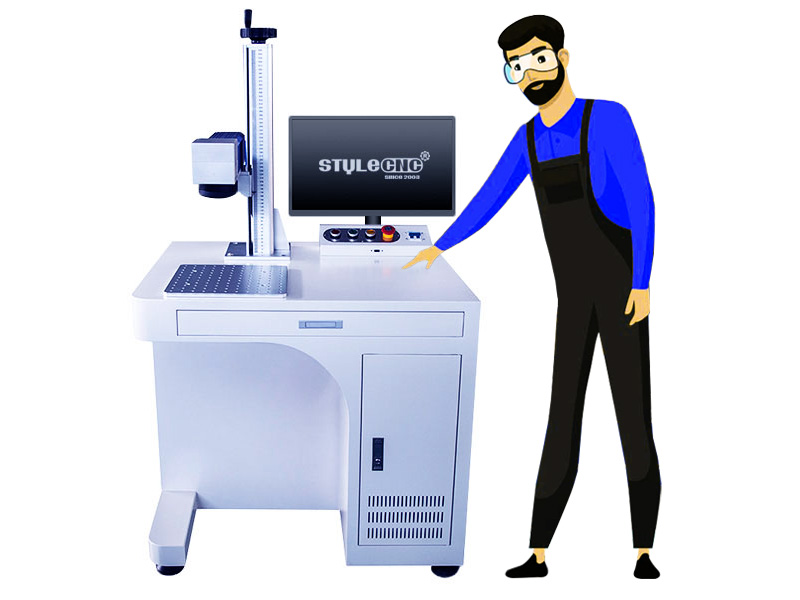 What is Deep Laser Engraving Machine?
Fiber laser deep engraving machine is a type of laser engraving machine which adopts fiber laser souce for metal deep engraving. A fiber laser engraver is the best way to engrave metals without tools. Fiber laser deep engraving machine is also known as laser metal engraving machine, metal laser engraving machine, laser etching machine for metal, laser deep engraving machine, deep laser etching machine, laser metal deep etching machine, metal laser deep engraving machine, metal laser engraver, laser metal engraver, laser etcher for metal.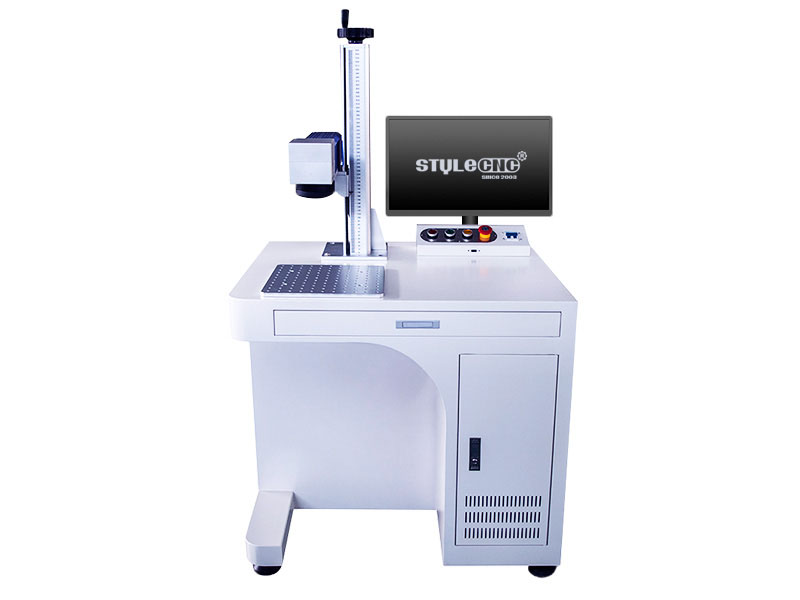 In some technological occasions, such as molds, guns, jewellery, auto parts and conventional materials such as steel, ceramics, gold, silver, copper and aluminum in the aerospace industry, as well as new materials such as silicon carbide, nickel-chromium alloys, and thermal barrier coatings, it is necessary to The outer layer is stripped deeply to achieve a clearer visual result (such as dots, lines, notches, etc.) and to facilitate subsequent processes (such as plate making, painting, welding). In addition, because the marking object must be placed in a harsh environment, the adhesion of the marking result is very high, and the marking needs to be deeply attached to the base material without peeling off due to weather, humidity, external force, etc.
Traditional methods such as electrical (chemical) corrosion and other methods, the process is relatively cumbersome and the process that meets the accuracy requirements is difficult. At the same time, the high pollution of related chemicals makes many companies bear greater pressure on energy conservation and emission reduction. The surface treatment of laser thermal processing can have micron precision, a good laser light source that can have a benign effect on the material + customizable laser guidance system + various control systems can ensure fast and deep results, and flexible software functions It can also define the preset engraving content. Therefore, the laser deep engraving process has begun to have a larger market.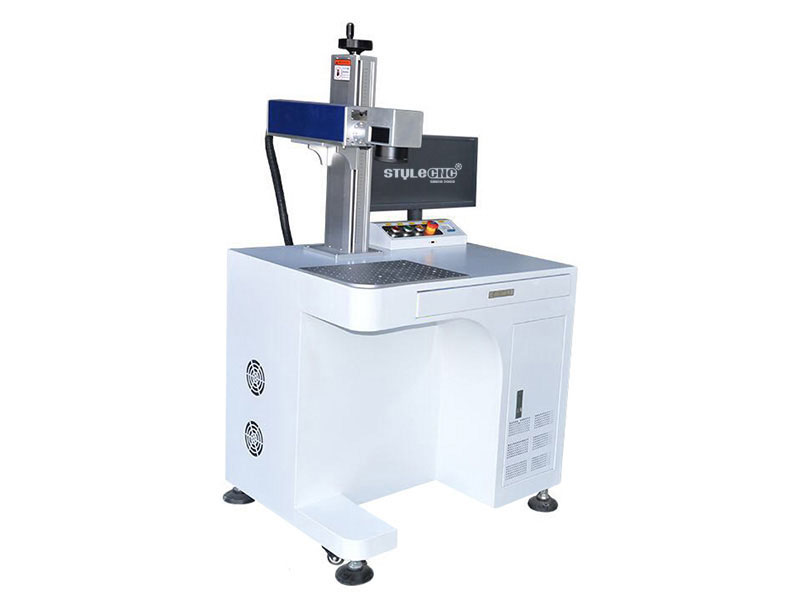 Laser deep engraving is actually another form of laser marking. It is a laser marking process in the longitudinal sense of the material (similarly, cleaning, passivation and cladding have the same effect)
Generally speaking, the specific laser engraving depth of the material is directly related to the following factors.
1. Specific material.
The selection of the laser light source that determines the ideal absorption efficiency-a multi-faceted measurement of factors such as specific brand, process characteristics and budget.
2.The laser power of fiber laser generator.
Generally speaking, under other conditions unchanged, the power of the light source is proportional to the depth.
3. The length of the process time.
It directly determines the depth of the logo.
4. The surface condition of the material.
Whether it's smooth, shiny, rough, and whether it has been treated with wire drawing, anodic oxidation, electroplating, phosphating, passivation, blackening lead water, etc. Different coatings have different laser absorption reactions, and the surface state directly determines the absorption results, such as laser on frizzy surfaces. The mark will have discontinuous laser traces, and some dark shadows will directly affect the aesthetics of the mark.
5. The scanning range of laser marking & engraving content.
This is determined by the laser focusing optics. Generally speaking, the larger the range, the more difficult it is to engrave.
Features of Deep Laser Engraving Machine for Metal with Fiber Laser Source: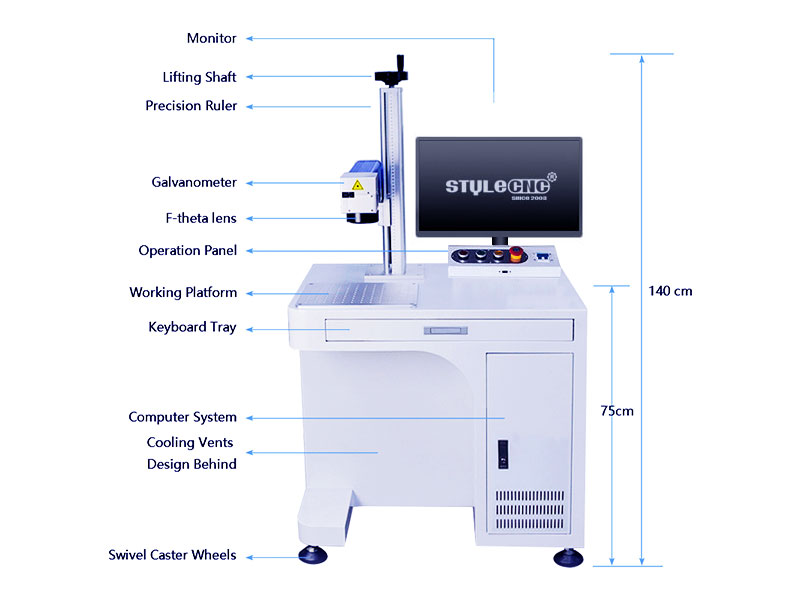 1. Easy and quick installation, USB connected with computer easily.
2. Low Cost: high turnover ratio between electricity and laser, the whole machine power consumption is less than 500W, which is 1/10 of light pumping source laser.
3. Free-Maintenance Operation: There is no need of any maintenance for laser, or cleaning the lens.
4. Long Service Life: The laser metal engraving machine adopts laser diode as pumping source, the working hours can reach as long as 100,000 hours.
50 Watt Fiber Laser Deep Engraving Machine Applications:
Fiber laser deep engraving machine is used for marking and engraving on metals (stainless steel, aluminum, alloy, brass, sliver, gold, titanium, iron) and nonmetal surface, such as guns, firearms, rings, bearings, gears, automotive parts, hardware and tools, aerospace components, integrated circuit chips, computer accessories, watches, electronics and communications products, home appliances, wire and cable, jewelry, adornments, necklace, bracelet and many other areas of graphics and text markup.
The deep laser engraving machine can also cut thin metals, such as stainless steel, aluminum, alloy, brass, sliver, gold, titanium.
Technical Parameters of 50 Watt Fiber Laser Deep Engraving Machine for Metal:
| | |
| --- | --- |
| Brand | STYLECNC |
| Model | STJ-50F |
| Laser Power | 50W |
| Laser Wavelength | 1064nm |
| Fiber Cable Length | 3m |
| Pulse Width | 20ns |
| Repetition Frequency Range | 1-600kHz |
| M2 | <1.8 |
| Max.Single Pulse Energy | 1.25mJ |
| Output Power Stability | <5% |
| Output Beam Diameter | 7±0.5mm |
| Power Range | 0-100% |
| Marking Range | 110*110mm/200*200mm/300*300mm |
| Minimum Line Width | 0.01mm |
| Minimum Character | 0.1mm |
| Marking Speed | ≤7000mm/s |
| Marking Depth | Depend on materials |
| Repeatability Accuracy | ±0.001mm |
| Marking Format | Graphics, text, bar codes, QRcode, automatically date, batch number, serial number, etc. |
| Graphic format supported | Ai, plt, ;dxf, dst, svg, nc, bmp, jpg, jpeg, gif, tga, png, tiff, tif |
| Working Voltage | 220V±10%/50Hz or 110V±10%/60Hz or Customized |
| Unit Power | <0.5kw |
| Working Environment | Clean and dust free or dust less |
| Working Condition Humidity | 5%-75%, 0-40 degree, free of condensed water |
| Laser lifetime | >100000 hours |
| Net weight | 120 kgs |
| Packing Size | 770*870*1200mm |
| Price Range | $3,900.00 – $16,000.00 |
Fiber Laser Deep Engraving Machine for Metal Projects: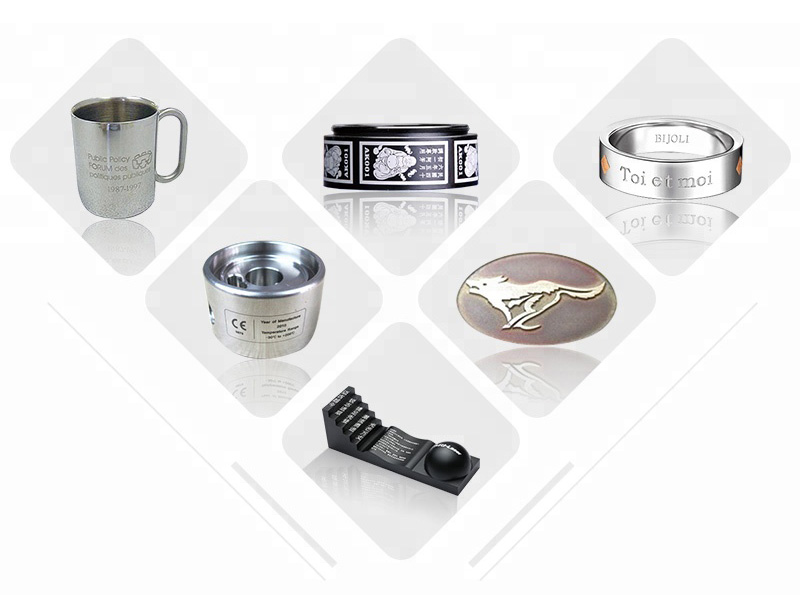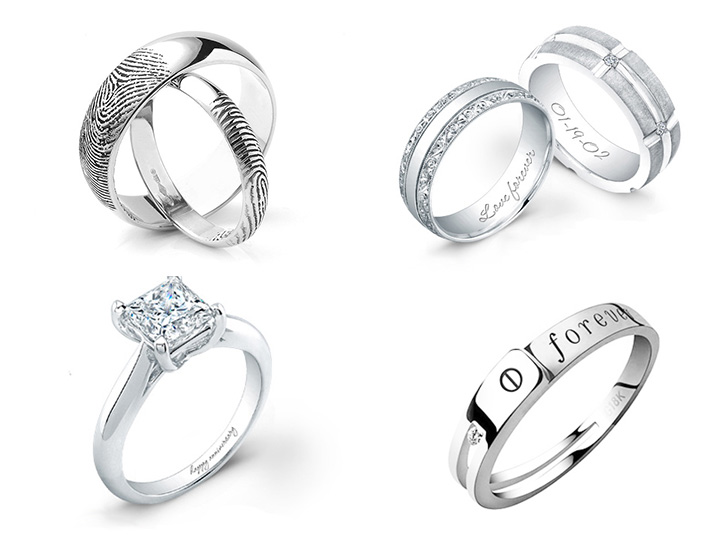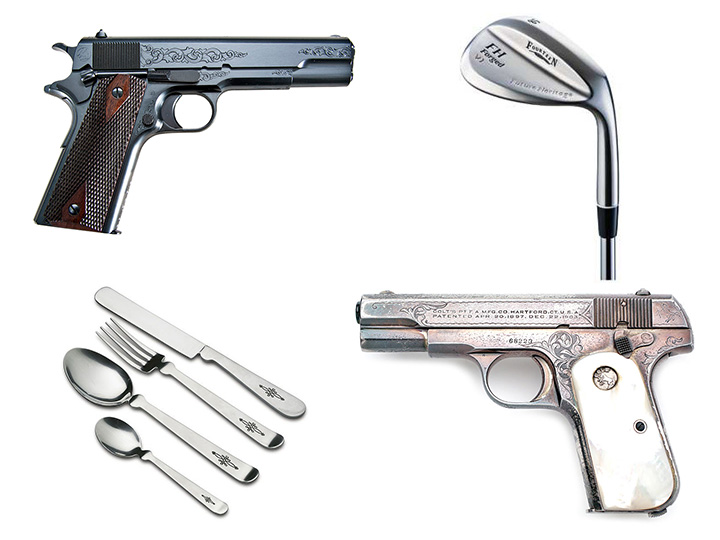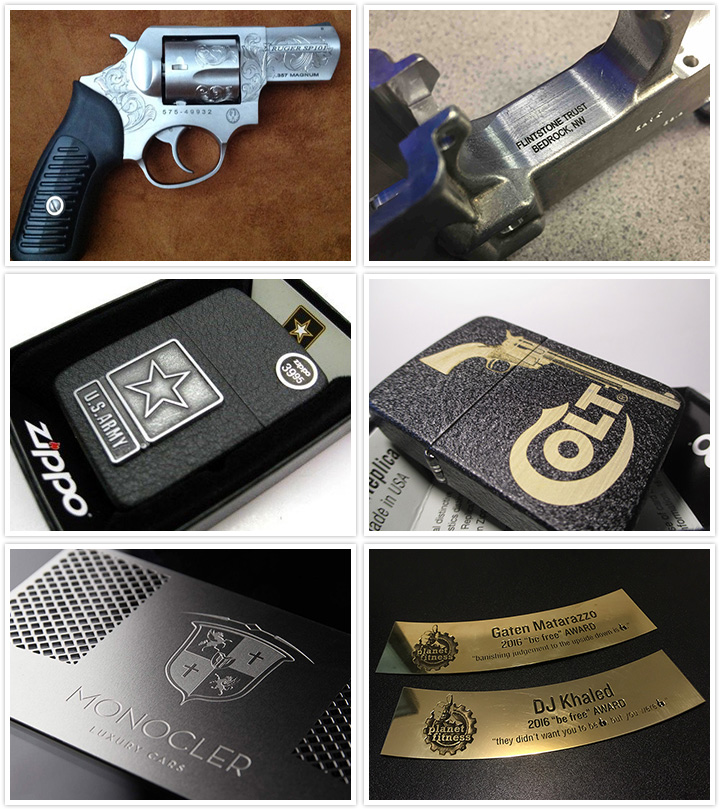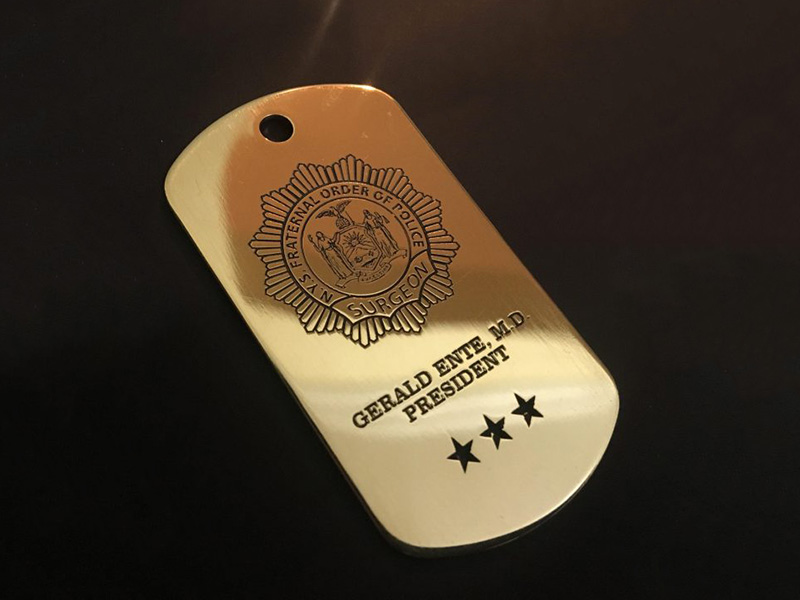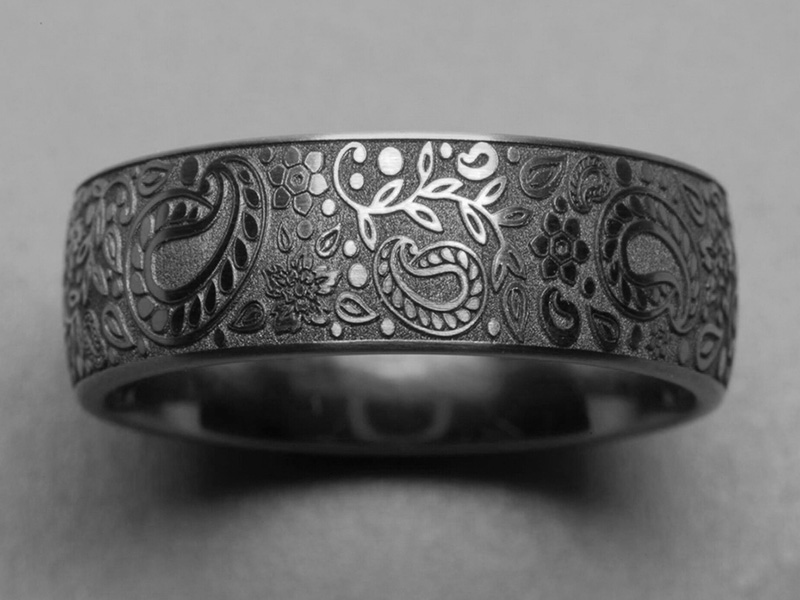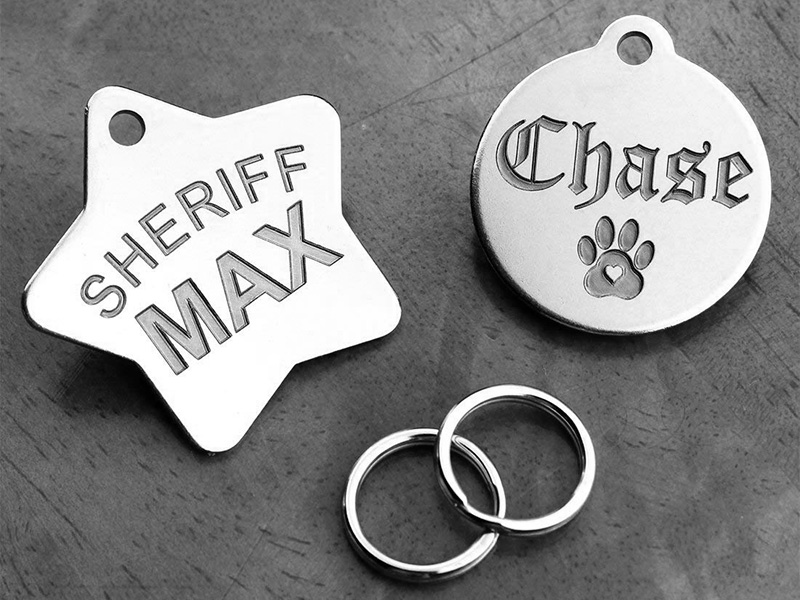 For Fiber Laser Deep Engraving Machine for Metal, we also have many other designs for your needs:
1. Mini 3D Laser Deep Engraving Machine for Metal: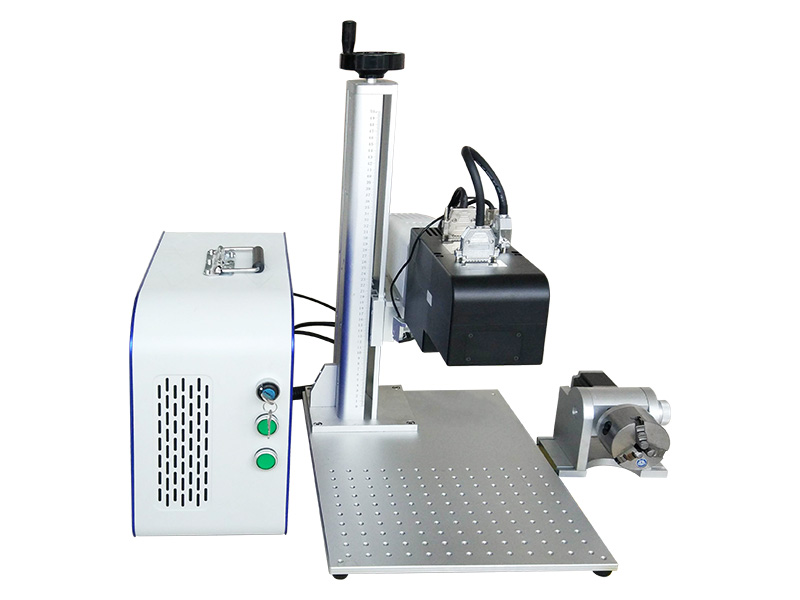 2. Portable Laser Deep Engraving Machine for Metal: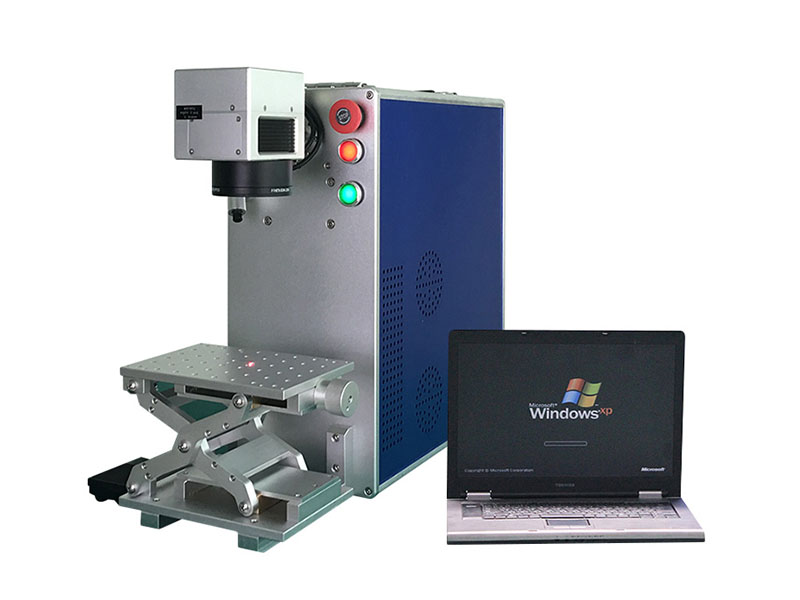 3. Enclosed Laser Deep Engraving Machine for Metal: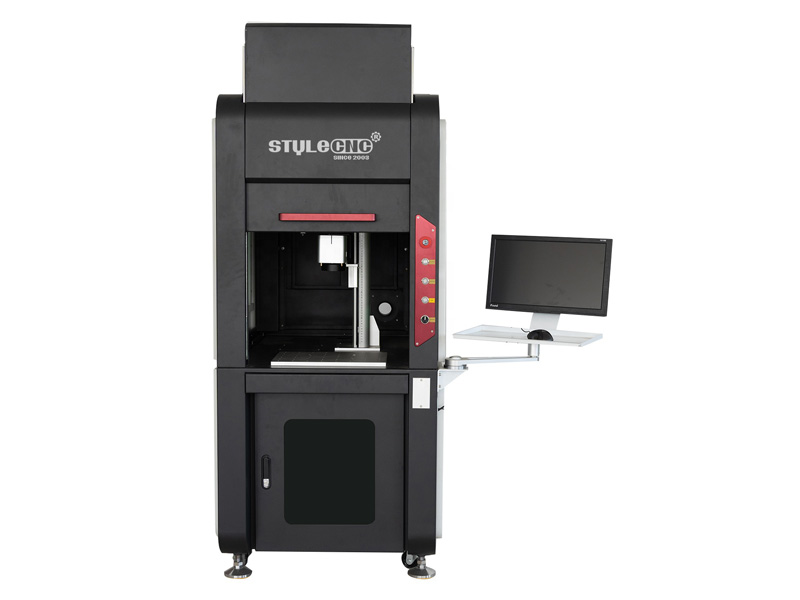 How to Deep Laser Engrave Metal?
Generally speaking, laser engraving can be achieved by using higher power/higher frequency lasers, concentrated scanning/multiple scanning and other process techniques. Higher power is easy to understand. Higher output power means larger pulse energy per unit area and more natural depth. At the same time, the current light source can be adjusted during laser processing (such as 10-100%). Under the principle that the depth and the result need to be balanced (high power-fast speed-rougher shading; low power-slow speed-finer shading and greater controllability), you can first use higher power to outline the main line direction, and then sculpt the details with lower power.
Higher repetition frequency is an important indicator describing the number of laser pulses per unit time. The higher the repetition frequency, the more the number of working pulses per unit time, and higher quality processing results can be obtained during high-speed engraving.
Concentrate and scan multiple times, so there is no need to say more about this.
The ergonomics of laser deep engraving is an important factor that needs to be considered together with budget and laser parameter performance.
Of course, there are also some lasers for deep laser engraving technology. Customers can choose according to their budget and specific materials of processed parts.
FAQs for Fiber Laser Deep Engraving Machine for Metal:
What's the package of the fiber laser engraving machine for metal?
We have 3 layers package: for the outside, we adopt wood craft case; in the middle, the machine is covered by foam, to protect the machine from shaking; for the inside layer, the machine is covered by thickening plastic bag for waterproof.
Will the package be damaged during transportation?
Our package is considerate all the damage factors and make it to be safe, and our shipping agent have full experienced in safe tranportation. We have exported to over 180 countries worldwide. So please don't worry, you will receive the parcel in good condition.
How to install and run the fiber laser engraving machine for metal?
Our technician have installed the machine before shipping, for some small parts installation, we will send detail training video, user's manual along with the machine. 95% customers can learn by themselves.
How can I do if the fiber laser engraving machine goes wrong?
If confronted with such problems, please contact us ASAP and do not try to fix the fiber laser engraving machine by yourself or someone else. We will response within 24 hours as quick as we can to solve it for you.
Warranty of fiber laser deep engraving machine for metal
1. 2 years warranty for fiber laser engraving machine for metal.
2. Our customer will be fully trained for the operation and maintaining technology after the order confirmed.
3. 24-hour full after sales service: our skilled engineer will help customer to solve the problem by Whatsapp, Skype, Teamviewer or Online Chat in time when problems happen, if necessary, overseas service is available.
Quality Control of fiber laser engraving machine for metal
1. Skilled and Strict Quality Inspection Team is available during the material purchasing and production procedure.
2. All finished machine we delivered are 100% strictly tested by our QC department and engineering department.
OEM Service for fiber laser engraving machine for metal
1. Customized and OEM orders are welcome due to our aboundant experiences.
2. All the OEM services are free, customer only need to provide us with your logo drawing, function requirements, colors, etc.
3. No MOQ required.
4. None of your personally identifiable information ( such as your name, address, email address, bank info, etc ) will be disclosed or shared with any third parties.
5. Contact: All of your inquiries or questions or helps will be answered within 24 hours, even in holiday, also, please feel free to call us if you have any emergency questions.
Payment Terms of fiber laser deep engraving machine for metal
1. 30% T/T paid in advance as deposit, the balance paid before shipment.
2. Alibaba Trade Assurance.
International Shipping Around the World
All the CNC laser machines can be shipped worldwide by sea, by air or by international express logistics via DHL, FEDEX, UPS. You are welcome to get a free quotation by filling up the form with name, email, detailed address, product and requirements, we will shortly contact you with the full information including the most suitable delivery method (fast, secure, discreet) and freight.