4×8 ATC CNC router machine features rotary automatic tool changer kit with a tool magazine of 10 router bits, the tools will change automatically to fit different works. The 4×8 CNC router table with ATC spindle kit is suitable for cabinet making, door making, decorations, signs making, crafts making, and more woodworking projects & plans.
Demonstration Video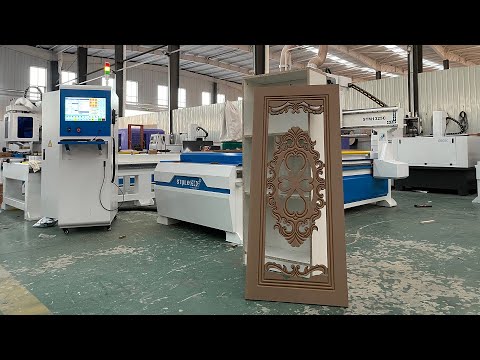 Product Details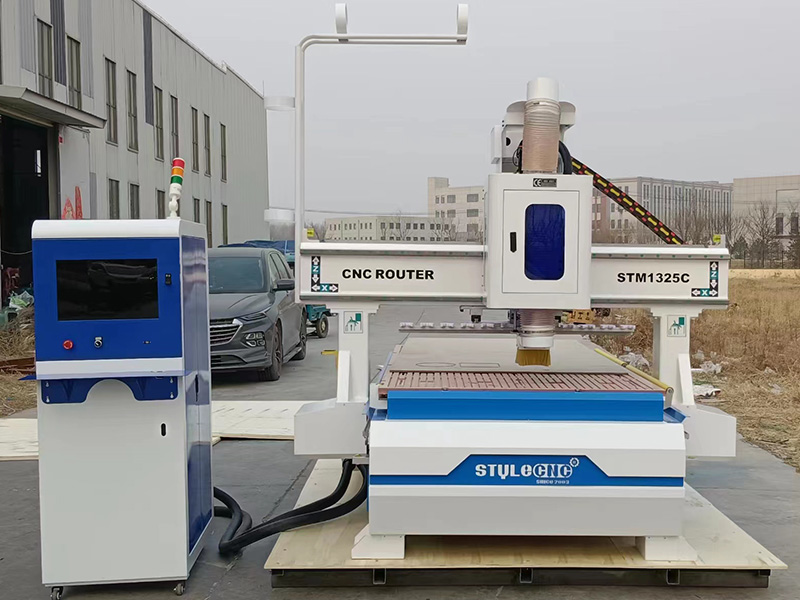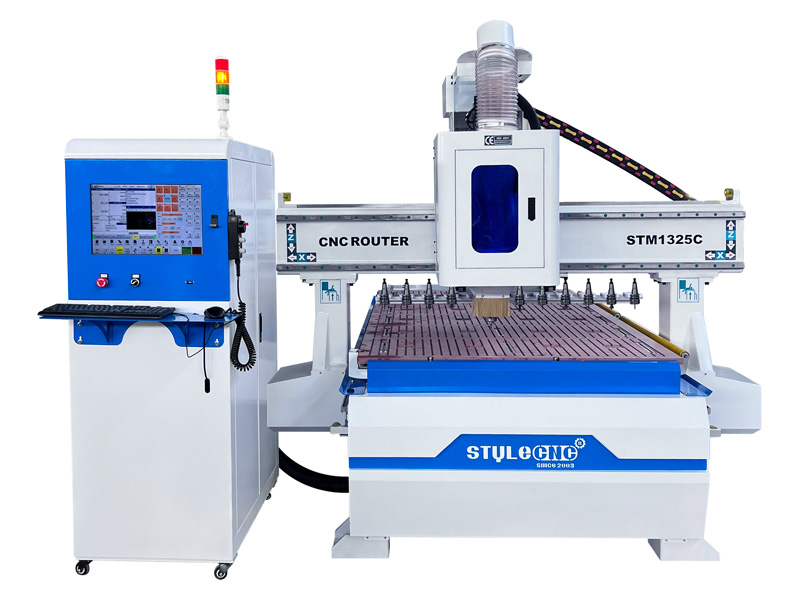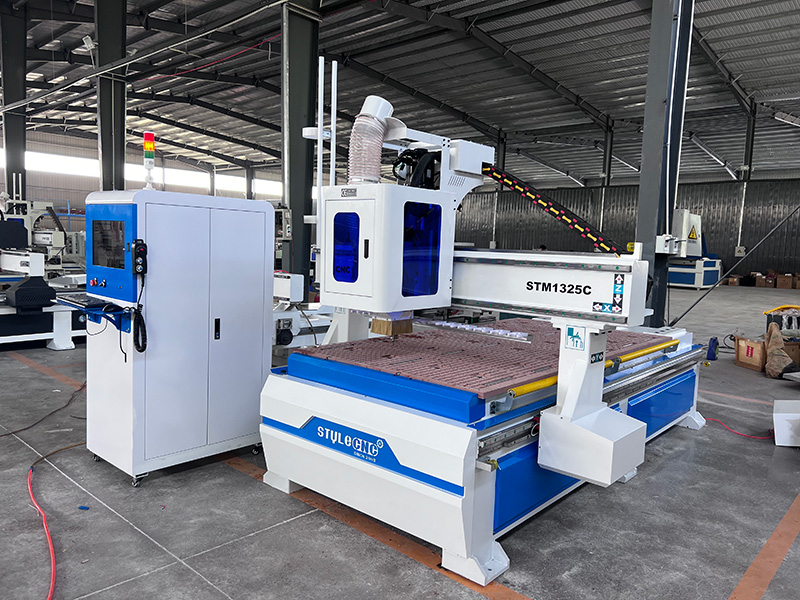 Overview
ATC CNC router is a type of smart CNC machine with automatic tool changer spindle kit. ATC is refer to Automatic Tool Changer, the ATC spindle usually carries a tool magazine of 6 cutters or 8 cutters or 10 cutters or 12 cutters. The CNC router tools can automatically change according to the working requirements when the CNC router works, no need of manual operation, with good starting performance and large torque, it can give full play to the advantages of the machine's high speed and higher efficiency. It adopts high-torque servo motor made in Japan, which has the advantages of low noise, high speed and high positioning accuracy. Equipped with a unique tool-changing mechanism, you can exchange the required tools at will, and the dedicated tool setting table can accurately compensate the tool length error. The tool change time only takes a few seconds, which will improve the working efficiency greatly. There are two most common types ATC CNC machines, which includes linear type automatic tool changers and rotary type automatic tool changers. The best ATC CNC router machine adopts a rotary 4th axis for 3D cutting and carving.
Features of 4×8 ATC CNC Router with Rotary Automatic Tool Changer Kit
1. Heavy duty machine body.
2. 9.0KW Italy HSD air cooling spindle.
3. Automatic Tool Changer spindle with tools magazine of 10 cutters.
4. Syntec controlling system.
5. Japan Yaskawa 850W servo motor and drivers.
6. 11KW Delta inverter from Taiwan.
7. Taiwan HIWIN 30 square rails.
8. Japan Omron limited switch.
9. Strong suction Non-oil vacuum pump 5.5KW.
10. Tool sensor.
11. Auto oil-lubrication.
12. 4th rotary axis for 3D carving and cutting.
Technical Parameters of 4×8 ATC CNC Router with Rotary Automatic Tool Changer Kit
| | |
| --- | --- |
| Model | STM1325D |
| Table size | 1300mmX2500mm |
| Max working height | 300mm |
| Systemic resolution | ±0.0025mm |
| Repositioning resolution | ±0.02mm |
| Max running speed | 60m/min |
| Max cutting speed | 30m/min |
| Tool magazine | Disc Type 10 tools |
| Working voltage | 380V/3 Phase/50HZ |
| Spindle | 9.0KW HSD air cooling |
| Spindle speed | 24000r/min |
| Working air pressure | 0.6MPa |
| Positioning cylinder | 3 |
| Driving system | Yaskawa 850W servo motor and drivers |
| Software | Artcam |
Details of 4×8 CNC Router with Rotary ATC (Automatic Tool Changer)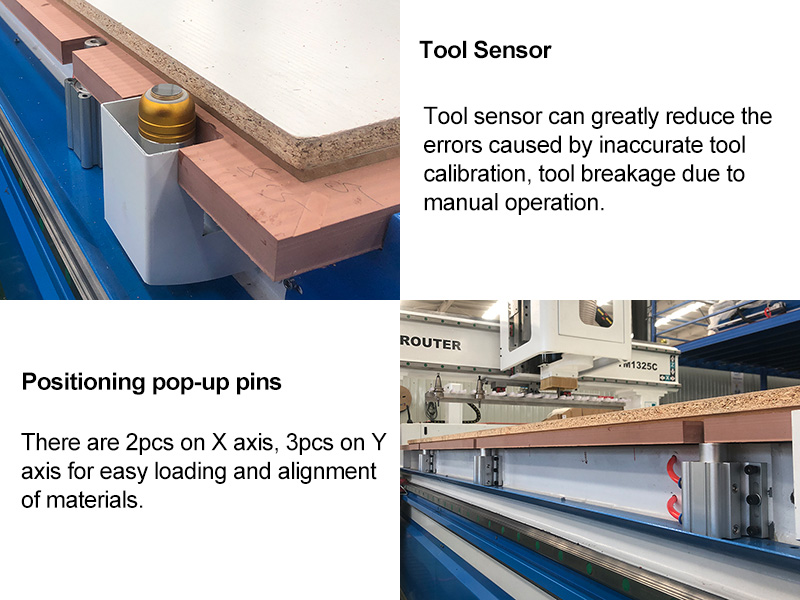 CNC Router with Tool Changer in Factory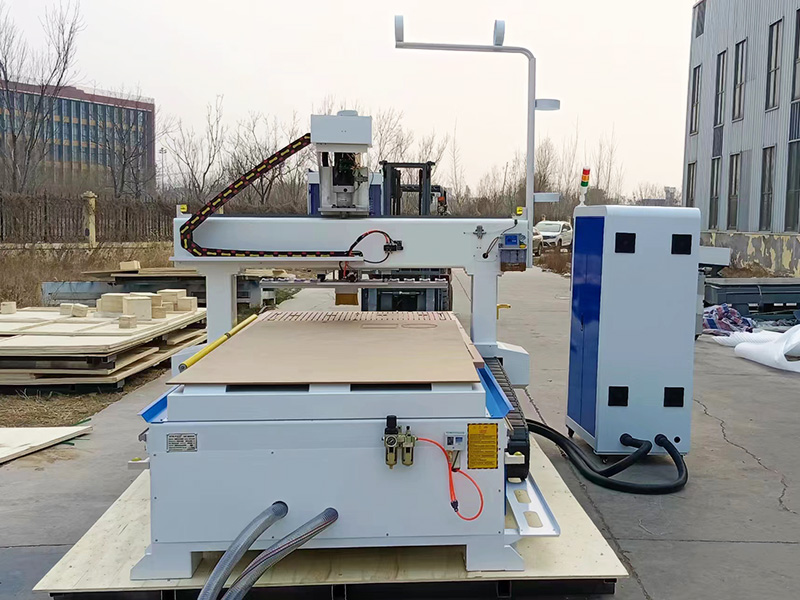 ATC Spindle Kit (Automatic Tool Changer Spindle Kit)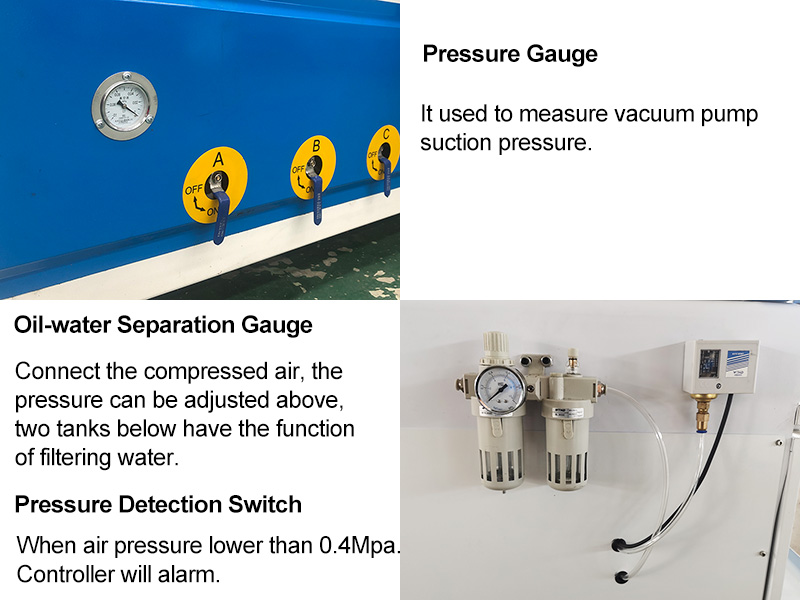 Syntec CNC Controller for CNC Router with Tool Changer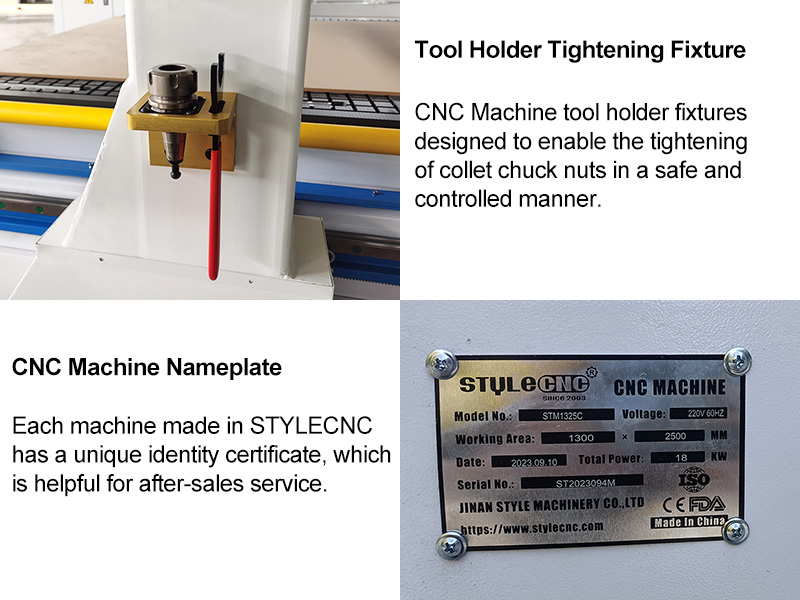 Italy HSD Spindle – 9.0KW Air Cooling ATC Spindle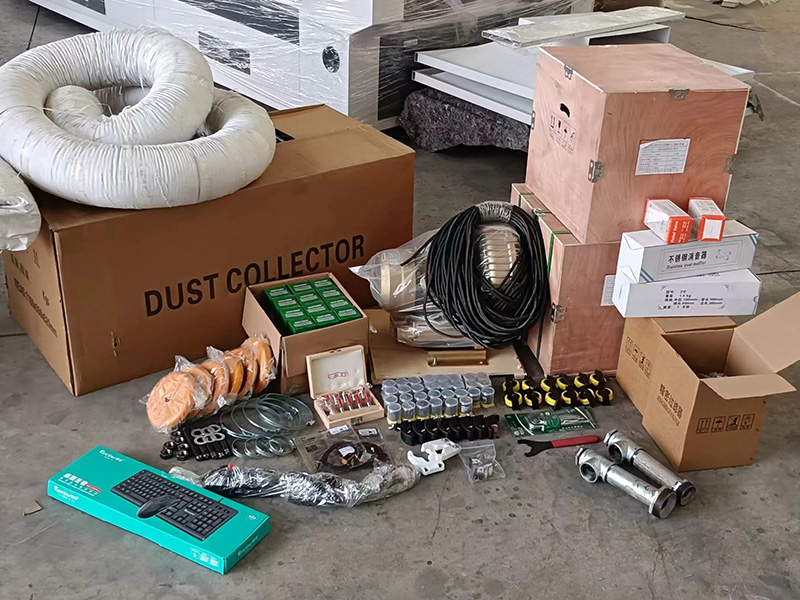 4×8 ATC CNC Router Machine Applications
1. Woodworking Industry: Stereo wave board processing, wooden door, cabinet making and other furniture production.
2. Advertising Industry: Label making, PVC plate, PCB board (drilling and engraving), double color boards, logo production, acrylic cutting, plastic suction for making advertising dedication, word cutting, sign making, crystal word, LED display screen, doorplate, nameplate, etc.
3. Mold Industry: Wood mold, foam mold and metal mold, etc.
4. Musical instrument industry: Instrument 3D surface carving, shape cutting
5. Woodcrafts.
6. Exhibition industry: Showcase.
Optional Items for 4×8 CNC Router Machine with Rotary ATC Spindle
Spindle(KW)

9.0(HSK-F63)

12.0(ISO-30, HSK-F63)

HSD air cooling

Table Design

Pure adsorption 2 zones(2 stations working )

Double layer30mm

Vacuum Pump

7.5KW/250m3/h

Including non-return valve and filter

Driving System

Servo

Chinese Easy servo

Operation System

Syntec 10A+PC

Pneumatic drill

5V/7V/9V/7V2H/9V3H1S/9V2H2S

FAM

Tool magazine

Disc plastic steel 12 tools

Protection Device

Protection fence/safe carpet/laser light curtain
Option Item Details for 4×8 ATC CNC Router Machine
Rotary Axis for ATC CNC Machine 3D Machining: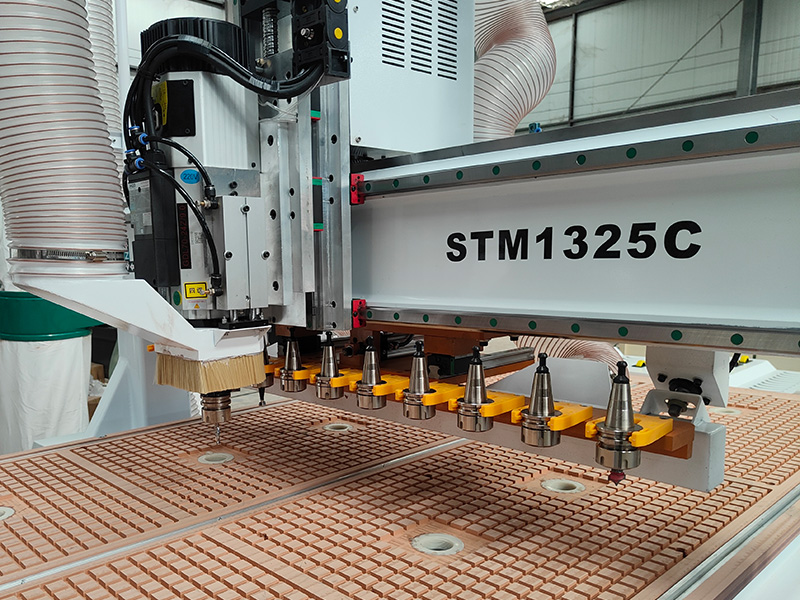 Rotary Axis for Drum Type Automatic Tool Changer CNC Router 3D Woodworking: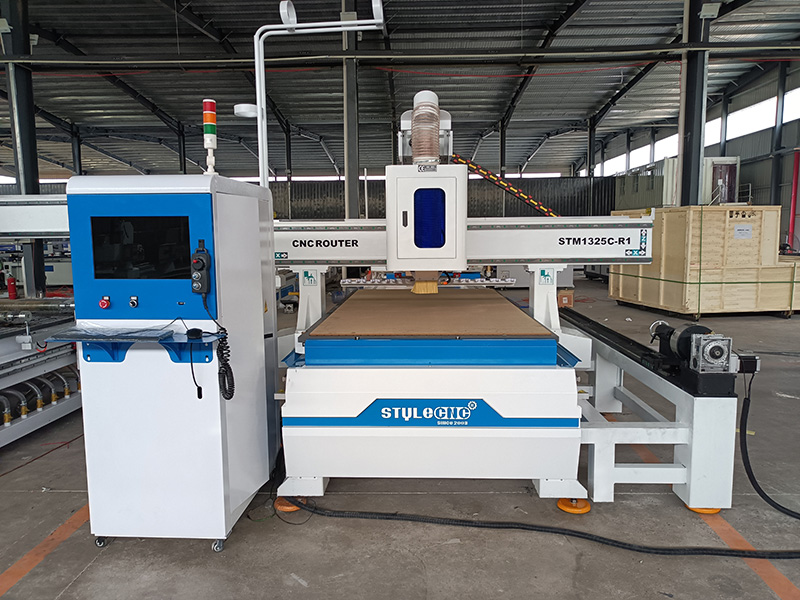 Main Parts of 4×8 Automatic Tool Changer CNC Router Machine: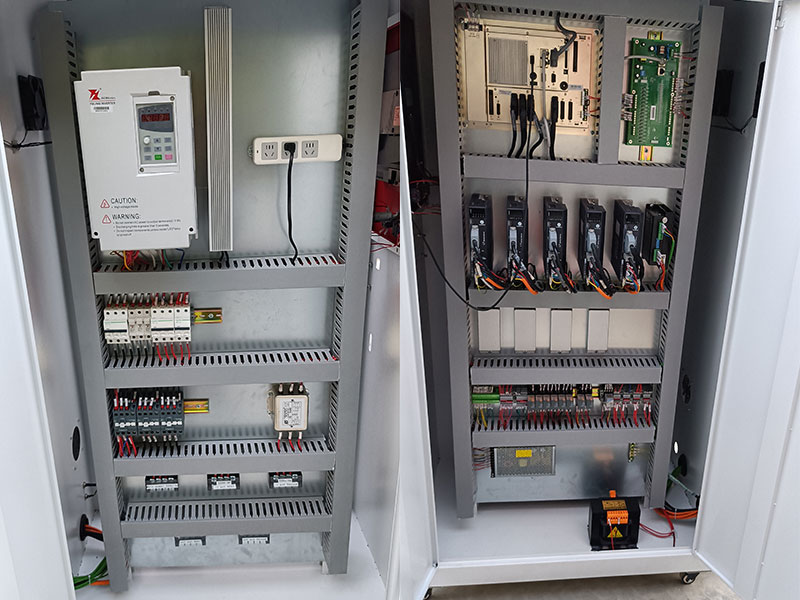 Projects of 4×8 ATC CNC Router with Drum Type Automatic Tool Changer Kit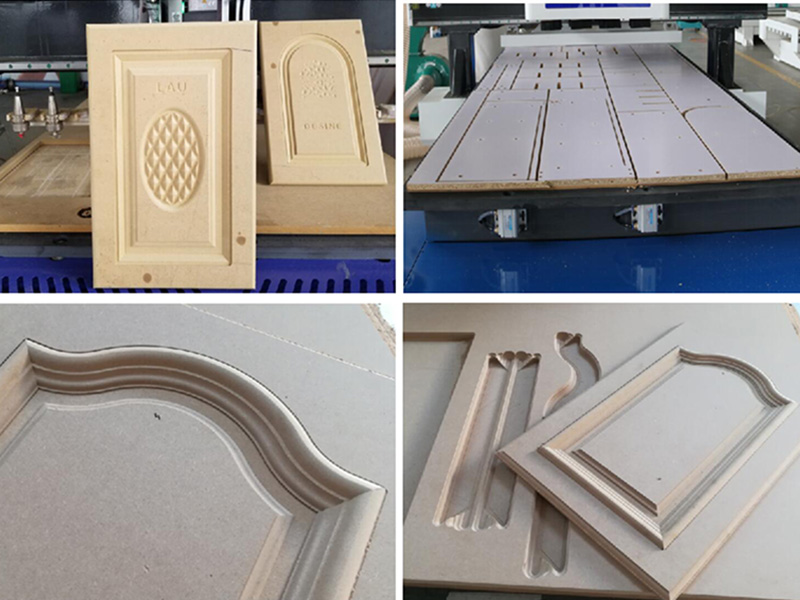 Packages of 4×8 ATC CNC Machine with Drum Type Automatic Tool Changer Kit
1. Standard plywood case, its compressive strength and bearing quality is better.
2. The board area is bit, the soil structure is good, it is better in leakproofness and waterproof.
3. When importing, the plywood case is with fumigation-free, the procedure is simple.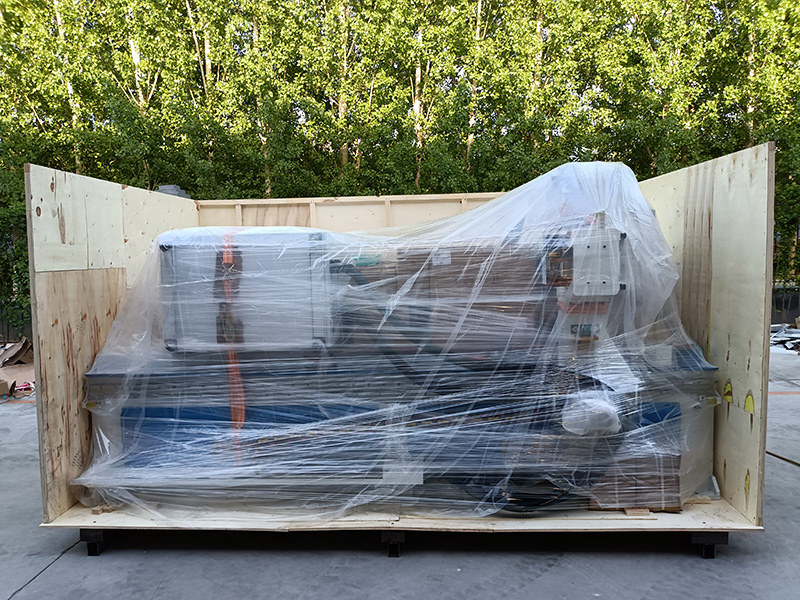 STYLECNC Service for 4×8 CNC Router with ATC System
1. In the processing of production, our professional technical engineers inspect the processing to ensure the quality of products.
2. Every ATC CNC machine must be tested before delivery for 8 hours, all of them are absolutely qualified.
3. 24 months guarantee of the whole machine.
4. Main parts (excluding the consumables) shall be changed free of charge if there is any problem during the warranty period.
5. Lifetime maintenance free of charge.
6. We will provide the consumable parts at an agency price when you need replacement.
7. ATC CNC machine has been adjusted before delivery.
8. Our staff can be sent to your company to install or adjust if necessary.
According to your requirements, we will recommend the best ATC CNC Routers for you:
1. What is your max working area?
2. What materials do you work on?
3. Do you mainly use the CNC router with ATC for carving or cutting? If cutting, What is the Max cutting thickness?
4. You can also send your product samples to us.
We Also Have Similar ATC CNC Router Machines for Option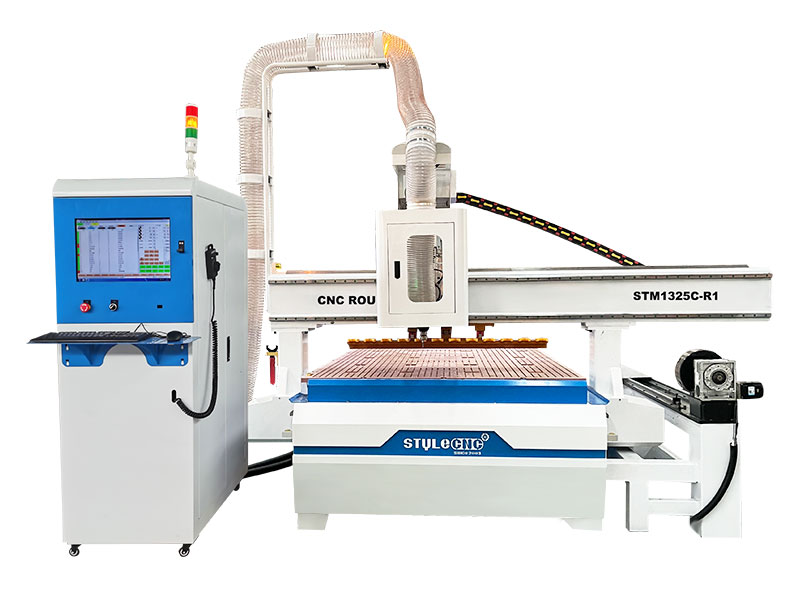 Drum Type ATC CNC Router without 4th Rotary Axis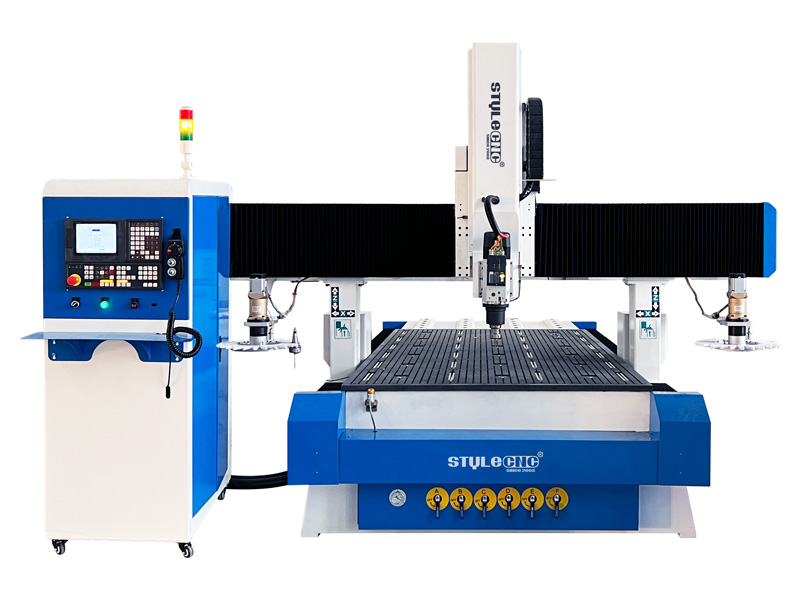 ATC CNC Router with Dual Rotary Tools Magazine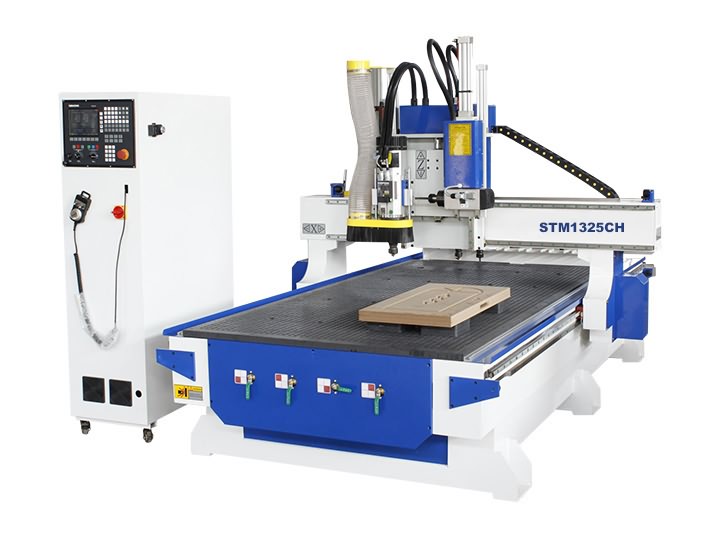 Linear ATC CNC Router Machine
International Shipping Around the World
All the CNC routers can be shipped worldwide by sea, by air or by international express logistics via DHL, FEDEX, UPS. You are welcome to get a free quotation by filling up the form with name, email, detailed address, product and requirements, we will shortly contact you with the full information including the most suitable delivery method (fast, secure, discreet) and freight.
Customer Reviews and Testimonials
Ryan Stein

from Australia

I purchased this CNC after researching how an automatic tool changer works in advance. Easy to put together with the instructions that came with it. Contacted STYLECNC and within a few minutes I got response on software installation and setting. Great customer service. I am using the software it came with since it works well for my business. This is a great machine for someone looking to get into automated woodworking and personalized furniture making.

Asa Uribe

from United States

An amazing ATC CNC router with tool changer for the cost. It is packaged extremely well, and easy to put together. Works very well. It does exactly what you tell it to do. The customer service for in my opinion is outstanding. I had an issue and got the answer for it with in minutes. Very knowledgeable service team. I have made several cuts and haven't had any problems.

Hilliard

from United Kingdom

I had a lot of fun putting it together and making my first cuts. I used the CNC machine to make musical instrument – guitar, automatically change tools, automatically cutting. Fun to use and can let it do the fine details. I have really enjoyed this machine so far. Easily my favorite purchase of the year.

Ethan

from Canada

Excellent CNC machine for cabinet door making. But more importantly is the excellent support from STYLECNC. In my opinion it's not worth the few dollars in savings by choosing one of the knockoff brands. STYLECNC seems to be on top of quality control and as a consumer I appreciate that.

Alexandria

from United Kingdom

I was impressed with the machine while unpacking it. The build seems pretty sturdy. A great CNC router with ATC for woodworkers. I purchased this in order to make custom modern furniture and also to personalize some popular woodworking projects. The machine has potential with the right bits and software.

Mark Harris

from United States

I really have to say, this CNC router with tool changer is a great idea for my works, it worked well for cutting, carving, grooving in the past 3 months, it can complete a full door making process at one time, in addition, the rotary device can help me to do some 3D milling works.