Dynamic focusing 3D fiber laser engraver with rotary attachment is used to etch & engrave on 3D curved surfaces of metals and nonmetals. Compared with the ordinary etcher, it can make rotary engraving and 3D embossing projects. Now the best 3D rotary laser engraving machine for sale at affordable price.
Demonstration Video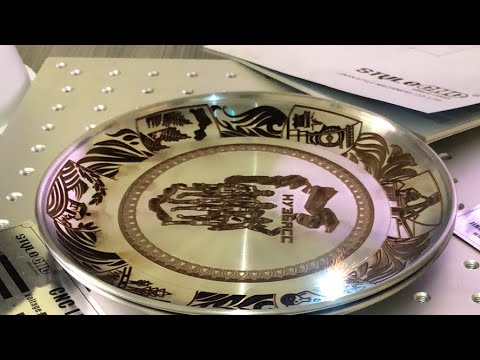 Product Details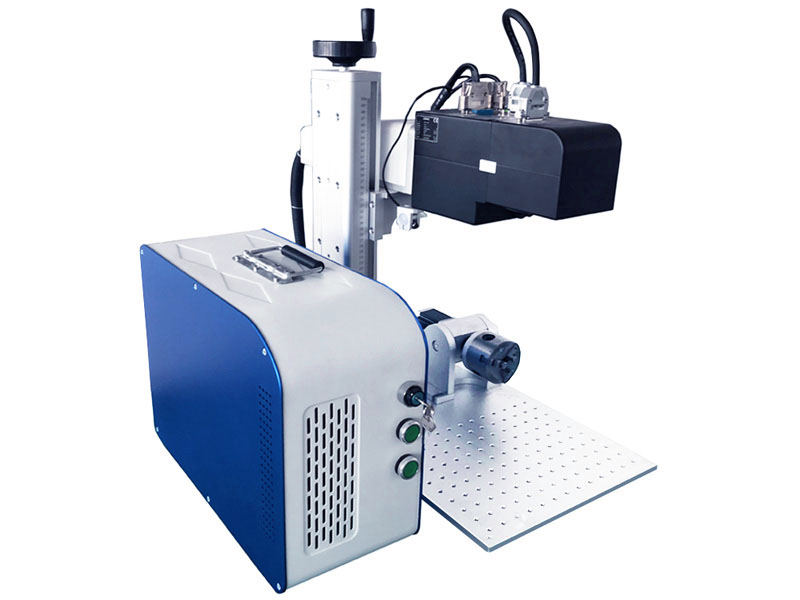 Things to Consider when Buying 3D Rotary Laser Engraving Machine
In order to meet certain requirements or achieve certain effects, many circular, cylindrical, toroidal, spherical and curved products need to be marked around the circumference or arc with a laser engraving machine. However, the 2D flatbed laser engraving machine does not have the rotation function and cannot meet the marking requirements. STYLECNC is customer-centric, thinking about what customers think, and what customers worry about. According to customer needs, STYLECNC has specially developed and produced this 3D rotary laser engraving machine with fiber laser generator.
The 3D rotary fiber laser engraving machine mainly solves the difficult processing requirements of complex workpieces at different angles. It has the functions of plane marking, arc surface, and circular rotation marking. It is mainly suitable for three-dimensional curved surfaces (such as circles, cylinders, arcs). , Spheres, rings and other products) marking various metal or non-metal projects.
3D dynamic focus laser engraving machine is a type of fiber laser marking machine that can realize 3D engraving, suitable for metal and non-metal laser marking of various 3D curved surfaces. The theory of 3D marking and plane marking is the same. The so-called 3D marking is to continuously adjust the focal length of the laser through the depth difference calculated by the model in the marking software, so that the focal length of the laser is always consistent with the marking surface so as to achieve the customer's marking process requirements.
The optical system includes components such as laser, galvanometer scanning system and three-dimensional focusing system.
The laser beam output by the laser passes through the three-dimensional focusing lens group and irradiates a group of reflective lenses in the galvanometer scanning system. The two deflectable lenses are clamped on two precision galvanometer motors (galvanometers). When the mirror is driven by the computer control signal to act, it drives the two reflecting mirrors to rotate, thereby realizing the deflection of the laser beam. The deflected laser beam irradiates different positions on the object to be processed, forming a preset pattern or text on the surface of the object .
The 3D focusing system is controlled by software to achieve the 3D compensation motion of the galvanometer motor, and accurately correct the light spot, so that the focal plane of the laser is always kept on the surface of the object to achieve a three-dimensional processing effect. The key components of the optical system are imported high-quality brand products, with high precision, fast speed and stable performance, which can meet the requirements of long-term continuous work.
3D laser engraving control software is compatible with files output by various software such as AUTOCAD, CORELDRAW, PHOTOSHOP, CAXA, etc. It can be used for marking barcodes, QR codes, graphic texts, and supports PLT, PCX, DXF, BMP and other file formats for direct use SHX, TTF font library, can automatically encode, print serial number, batch number, date, etc. The software has excellent operability. It can directly import 3D models, create two-dimensional data to be marked, adjust the size and position of the two-dimensional data, and then map the two-dimensional data to the 3D surface to achieve a WYSIWYG engraving effect.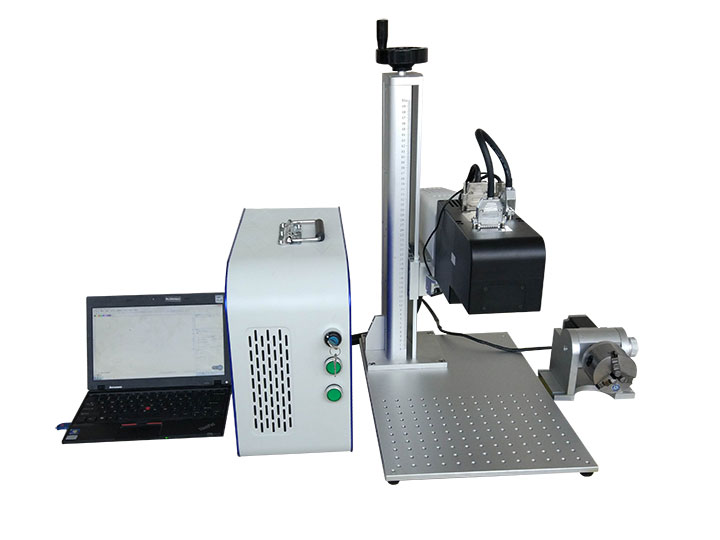 Advantages of Dynamic Focusing 3D Rotary Fiber Laser Engraver
The emergence of 3D laser engraving machine is a major leap in the field of laser marking. It no longer confines the surface shape of the processed object to a plane-like surface. It can be extended to a three-dimensional surface to achieve high-efficiency laser graphics printing on three-dimensional surface Mark and surface microstructure manufacturing. Compared with traditional 2D flatbed laser engraving machine, 3D laser engraving machine has the following advantages:
Variable Focal Length for 3D Engraving
Because 3D marking can quickly change the laser focal length and laser beam position, it is possible to mark curved surfaces that cannot be achieved in 2D flatbed surfaces in the past. After using 3D engraving, the cylindrical marking in the light projection range can be completed at one time, greatly improving the processing efficiency. Furthermore, the surface shape of many parts of industrial products is not just a flat surface, it is really powerless for 2D marking. At this time, 3D marking is easier to achieve.
Professional for Deep Engraving
Traditional 2D flatbed engraving has inherent defects in deep engraving of the object surface. As the laser focus moves up during the engraving process, the laser energy acting on the actual surface of the object will drop sharply, which seriously affects the effect and efficiency of deep engraving.
3D engraving for deep engraving processing does not have the above-mentioned problems, which not only guarantees the effect, but also improves the efficiency.
The 3D laser marking machine has improved the application range of laser technology and expanded the demand for surface marking.
Larger Range and Finer Light Effect
3D etching can be divided into front focus and back focus. When the front focus mode is used, the main purpose is to achieve a larger marking range. Generally, larger X, Y axis deflection lenses are used, which can allow the incident laser spot to be more Larger, and get smaller focused spot, higher energy density, so as to meet the requirements of the larger area.
Unique Optic Design
The optical path of dynamic focus system is innovative designed based on laser beam characteristics for more precise control on focal spot. And laser lenses are all in aspheric design for more concentrated energy.
High-Accuracy Algorithm
The LenMark 3DS software suite provides full 3D marking functionality with patented algorithm, such as 3D engraving on cylindrical surface, spherical surface, and special-shaped surface.
High-Quality Components
All core components are from top global suppliers, such as CTI Galvanometer, II-VI optics, and THK guide rail, etc.
High-Precision Engraving for Any Shape
3 axis control can free control the focal length, it can be in any shape precision engraving. Not only can cope with all kinds of stepped surfaces, but also to achieve non-discriminatory marking on various shapes. After pre-register the workpiece shape, you only need to change the focal length, it is corresponding to different products, different engraving location and shape change. Without physically moving the workpiece and the machine to complete the switching operation.
More Convenient
Just select from standard shapes, you can easily convert 3D settings. When you confirm the three-dimensional preview screen, at the same time to adjust the size or location. Easy preview.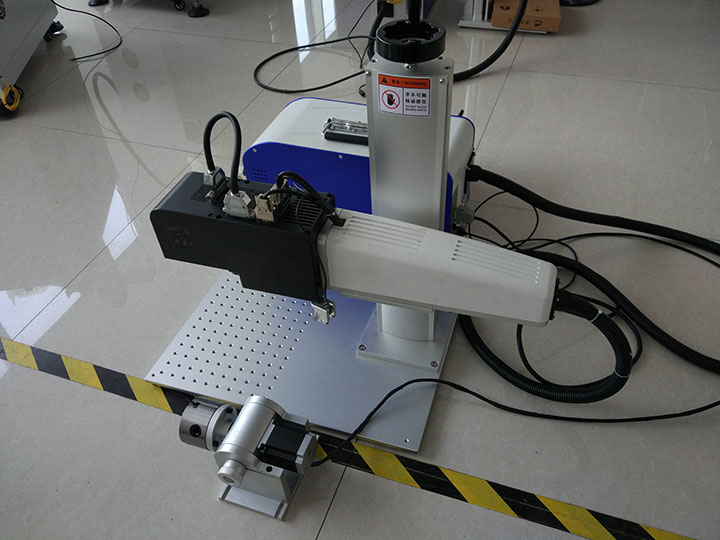 Rotary attachment.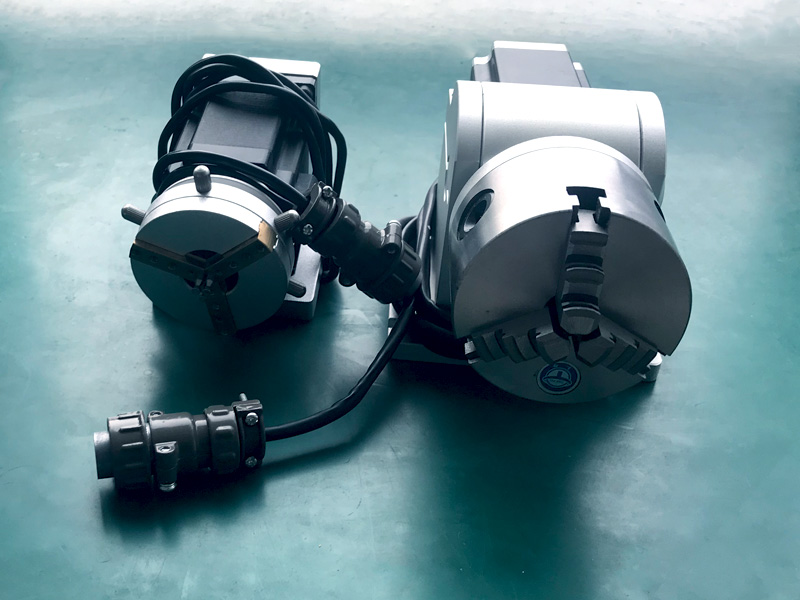 3 axis dynamic focus laser engraving machine for big steel tube marking.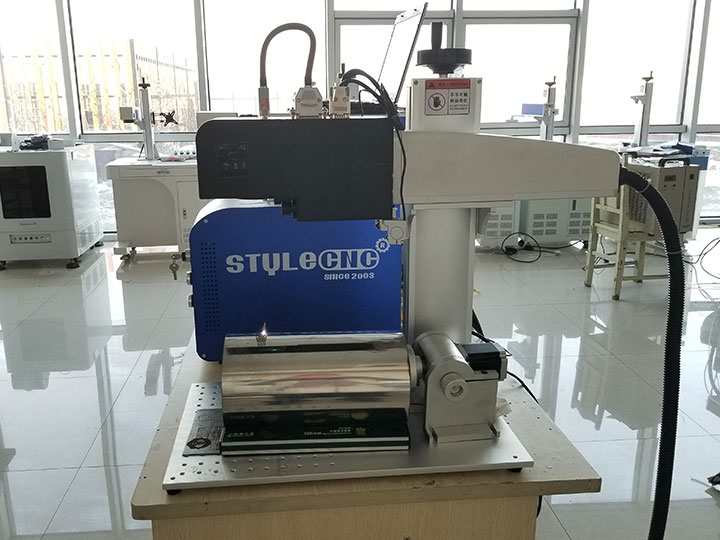 Feeltek 3 axis dynamic focus system.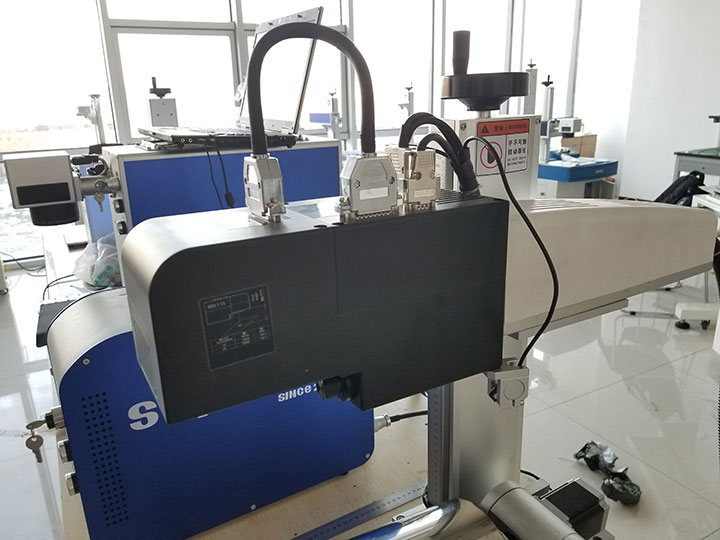 MOPA fiber laser source: It can mark different colors by setting the parameters.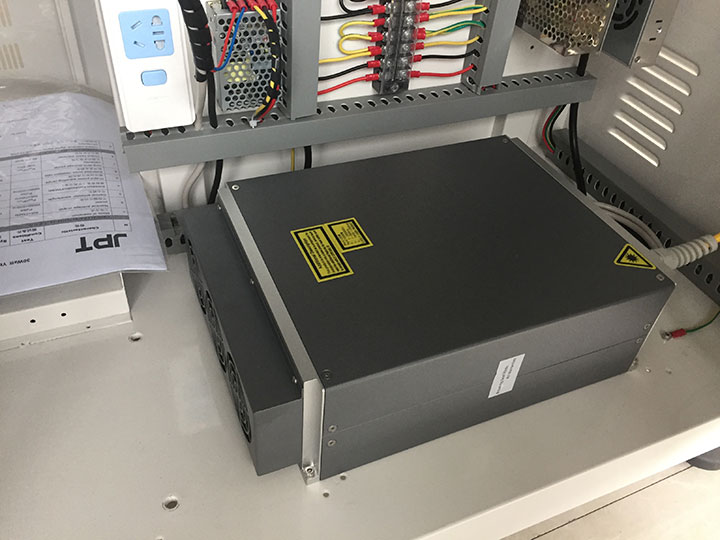 The Newest JPT Fiber Laser Source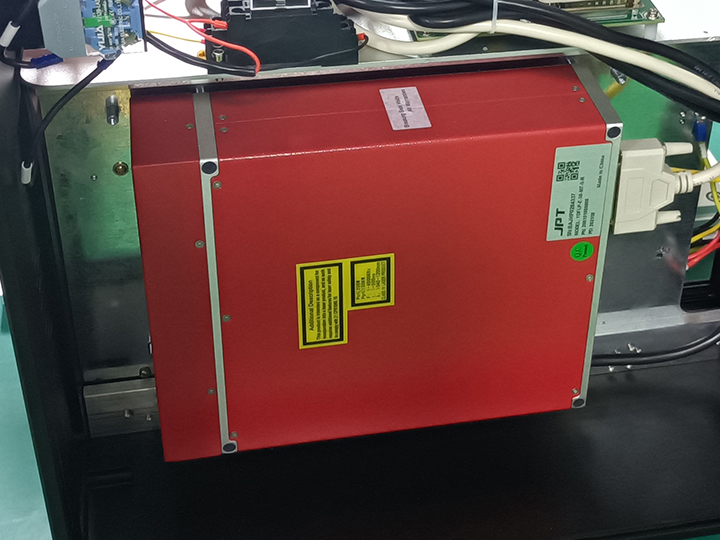 Technical Parameters of Dynamic Focusing 3D Fiber Laser Engraver with Rotary Attachment
Laser

Laser source

JPT

Laser power

30W

M2

<1.3

Power adjustable range

0-100%

Frequency

1-4000KHZ

Laser wavelength

1064nm

Technology

Marking area

100mm*100mm*30mm

Adjustable range

200mm*200*80mm

Marking way

XYZ 3 axis dynamic focusing

Min linewidth

0.03mm

Software

Marking speed

≤10000mm/s

operating system

WINXP/WIN7/WIN8/WIN10 3D view

Support

TrueType, AUTOCAD

1D barcode

CODE39/CODE128/ITF/CODABAR/EAN/UPC

2D barcode

QR/PDF417/DATA Matrix (ECC200)

Input file

PLT, DXF, DWG, SWG, STL, BMP, JPG, JPEG, PNG, TIF

Overall

Environment

Temperature :10℃-35℃ / Humidity :5%-75%

Input power

Single phase 220V or 110V 50~60HZ

power consumption

≤1200W

Cooling way

Air-cooling

Interface

USB 2.0
Applications of Dynamic Focusing 3D Fiber Laser Engraver with Rotary Attachment
Dynamic focusing 3D fiber laser engraving machine supports importing of STL model, self-developed model. It supports 3D data editing, rapid realization of 3D surface marking,relief processing. Dynamic compensation algorithm, ensure wide focus consistency, better effect. It supports multi file formats and coding. It supports importing of drawing software, vector graphic, text, bar code.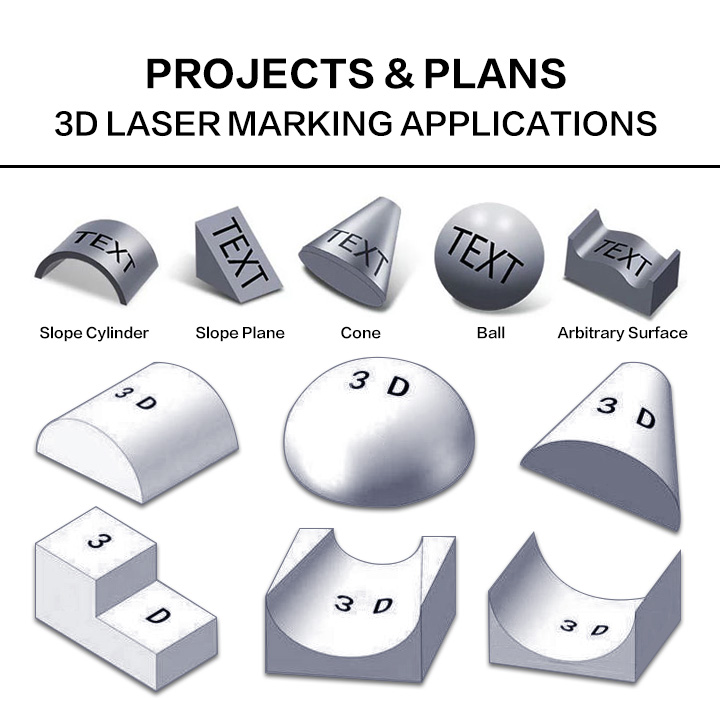 Dynamic Focusing 3D Rotary Fiber Laser Engraving Machine Projects
Bar code and QR code laser marking.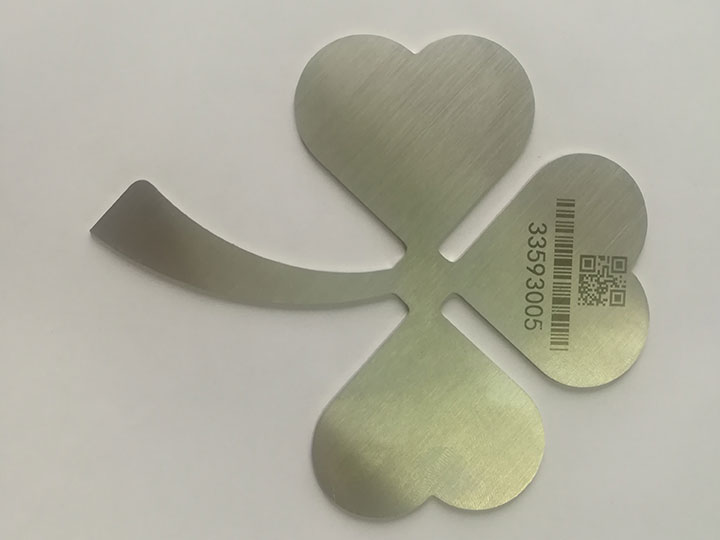 3D laser embossing on hard steel.
Rotary laser engraved sliver bracelet.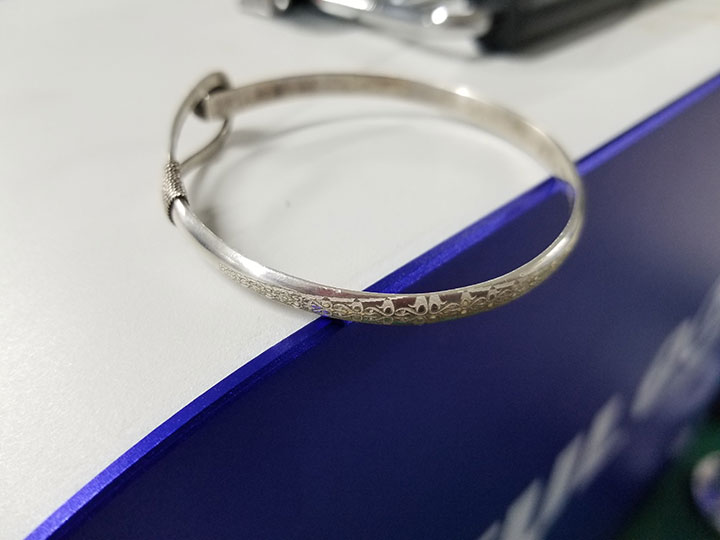 3D embossing laser engraving on brass.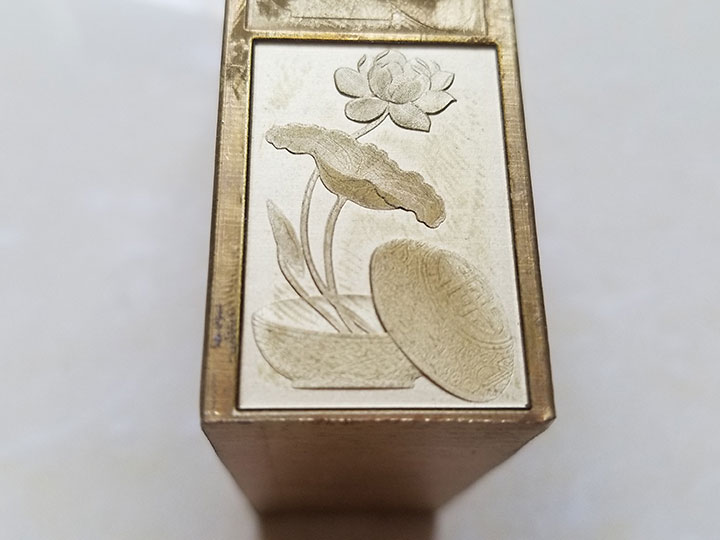 Powder coated cup laser engraving with rotary attachment.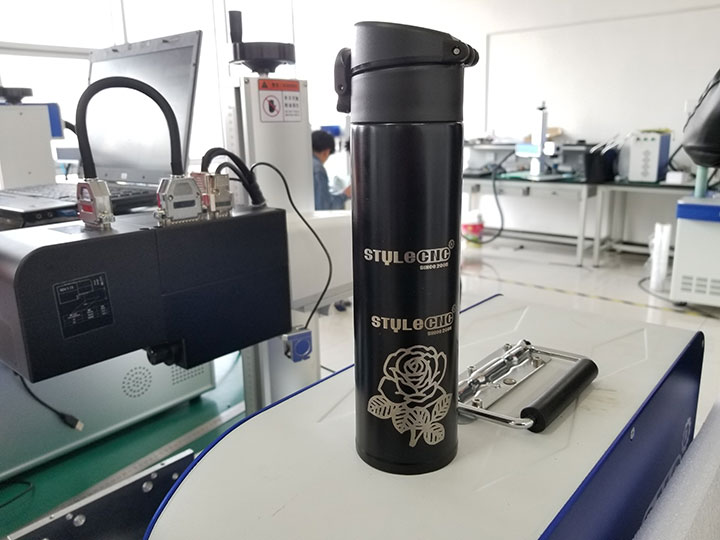 Dynamic focusing laser marking on 45° aluminum surface.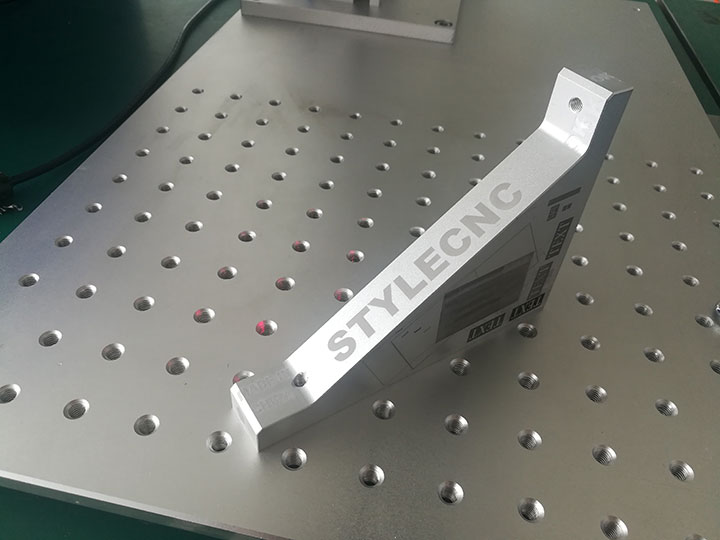 Hemispherical steel surface laser marking FIFA World Cup logo.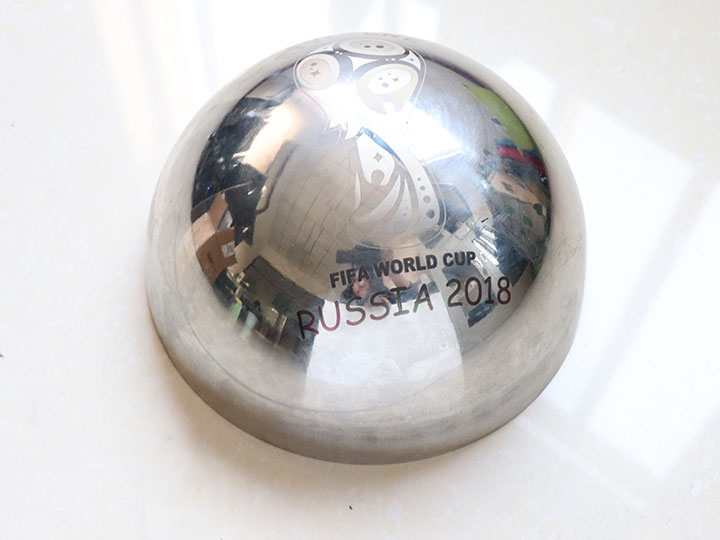 Inner surface laser pattern marking on steel plate.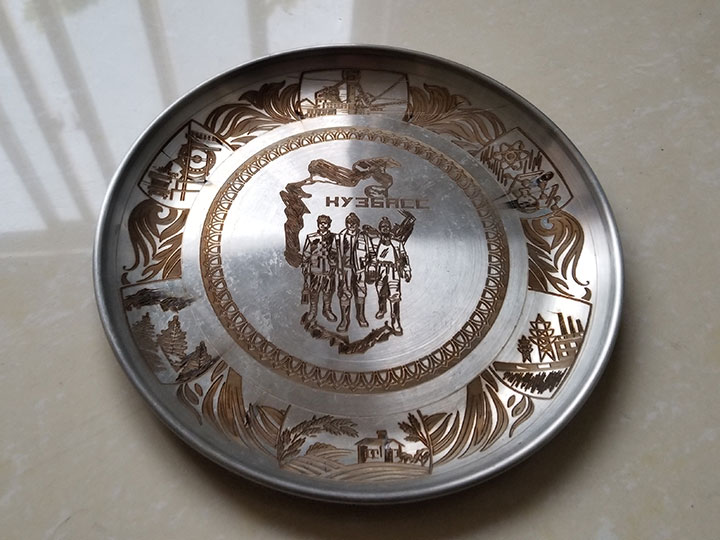 With MOPA laser source, it can do stainless steel tube color laser marking.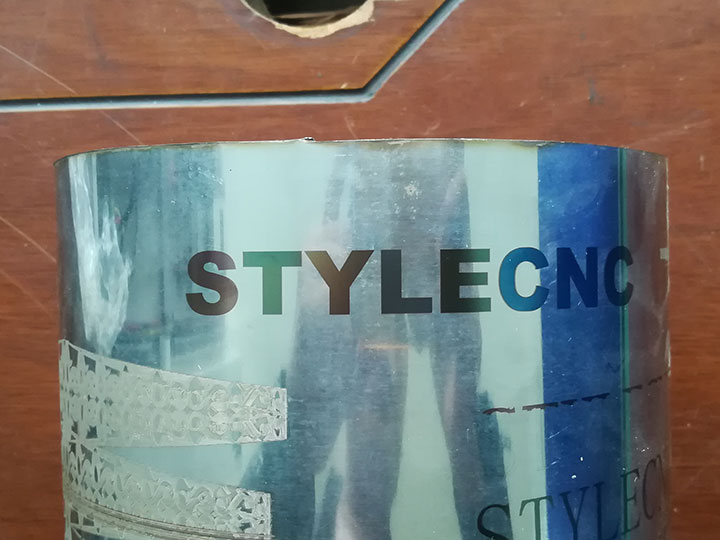 Different fiber laser engraving machines for choose.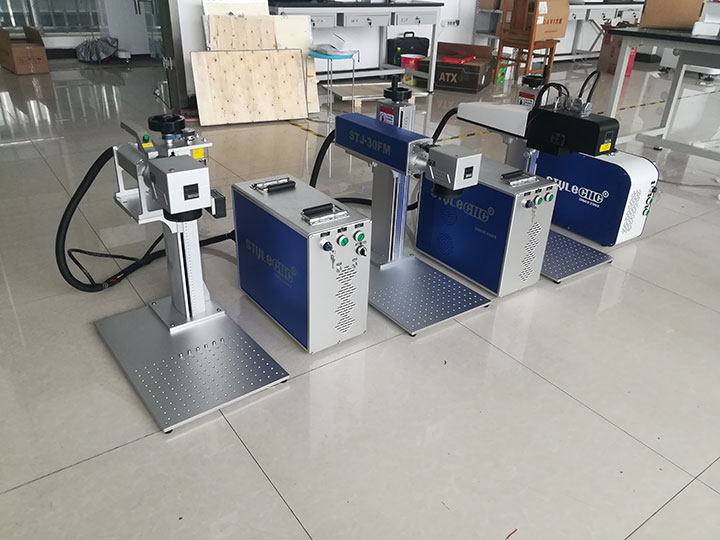 Packages of Dynamic Focusing 3D Laser Engraving Machine with Fiber Laser Generator
1. Durable wooden case or as per required.
2. The delivery lead time would be 5-7 working days after recieving the payment.
3. As for the wholsalers/distributors, we could send the cargo by air, by sea or by railways via reliable forwarder.
Support and Service for Dynamic Focusing 3D Fiber Laser Engraver with Rotary Attachment
1. 24/7 service is available to each customer. And if any technical questions or problems, our engineers will help you and give you solutions on the phone or by face-to-face communication online.
2. Professional staff for installation and training if needed.
3. Spare parts are supplying on time or doing some inventory if promising certain sales volume.
4. Faster delivery, we will support our sole agent to do the stock if good sales, then more convenient and helpful.
5. Three years warranty is provided.
International Shipping Around the World
All the CNC laser machines can be shipped worldwide by sea, by air or by international express logistics via DHL, FEDEX, UPS. You are welcome to get a free quotation by filling up the form with name, email, detailed address, product and requirements, we will shortly contact you with the full information including the most suitable delivery method (fast, secure, discreet) and freight.