STJ-5U UV laser marking machine is a type of cold laser etching system with Ultraviolet laser designed for ultra-fine marking for plastics, including polymer, silicon, ceramics, crystal glass, PC, PE, PET, and ABS. Now the 2023 top rated UV laser engraving machine for sale at affordable price.
Demonstration Video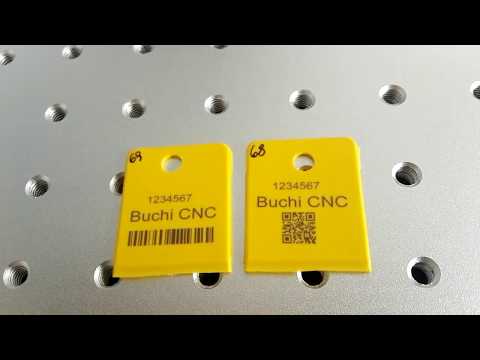 Product Details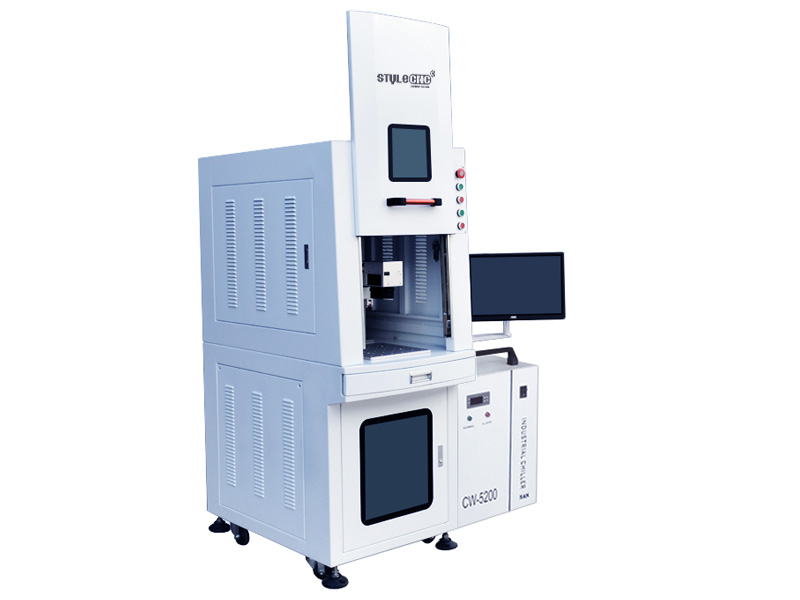 UV laser marking machine is also called UV laser engraving machine, which has high beam quality and small spot, and the processing of heat affected area is small, which can be used for ultra-fine marking, special material marking. UV laser marking machine is suitable for processing more extensive materials, such as plastics, including PP (polypropylene), PC (polycarbonate), PE (polyethylene), ABS, PA, PMMA, silicon, glass and ceramics.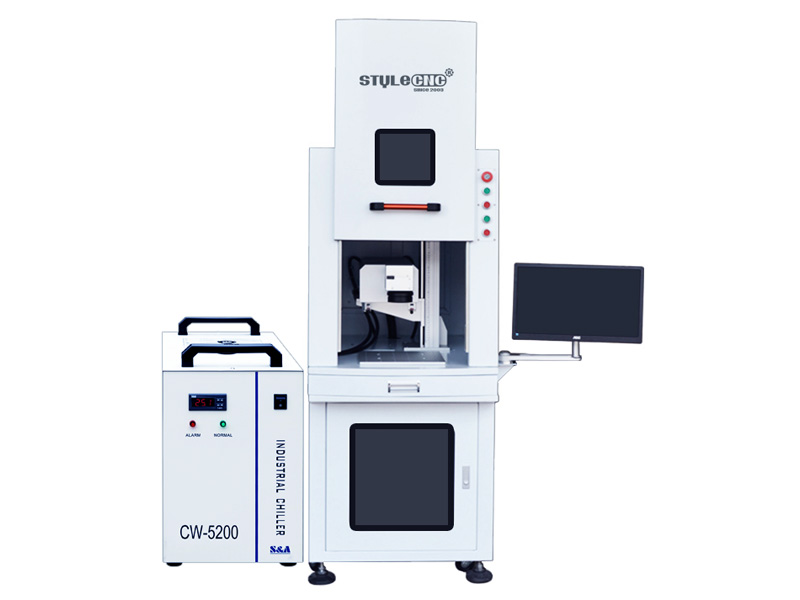 Advantages of UV Laser Marking Machine
1. Perfect marking quality: 355nm output wavelength to reduce the thermal impact on the workpiece, high-precision galvanometer marking head can ensure fine and repeatable marking, high-precision fine spot to ensure the perfect marking results, The marking process is non-contact, the marking effect is permanent.
2. UV laser engraver machine has a large marking range.
3. Heat affected area is very small, there will be no thermal effect, the material is not deformed and charred.
4. High speed and high efficiency.
5. Machine performance is stable, small size, low power consumption.
6. The UV laser engraving machine is suitable for heat radiation reaction of large materials processing, if it's used for the production line with the automatic loading and unloading, it can realize automatic access to materials. It's suitable for the vast majority of metal and non-metallic materials on the marking industry.
Applications of UV Laser Engraving Machine
UV laser engraving machine is mainly used in ultra-fine processing of high-end market, pharmaceuticals, cosmetics, video and other polymer materials, the surface of the bottle marking, the effect is very fine, marking cleaning firm, better than inkjet and no pollution, flexible PCB board marking, scribing, silicon wafer micropores, blind hole processing, LCD liquid crystal glass two-dimensional code marking, glassware surface drilling, metal surface coating marking, plastic buttons, electronic components, gifts, communications equipment, building materials, etc.
Types of Plastic You can Engrave with UV Laser Marking Machine
Silicone.
Polyamide (PA).
Polyimide (PI).
Polyester (PES).
Polystyrene (PS).
Polyethylene (PE).
Polypropylene (PP).
Polycarbonate (PC).
Polyoxymethylene (POM).
Poly ether ketone (PEEK).
Polyarylsulfone (PSU, PPSU).
Polymethylmetacrylate (PMMA).
Polyethylene terephthalate (PET).
Acrylonitrile butadiene styrene copolymer (ABS).
Technical Parameters of UV Laser Marking Machine
| | |
| --- | --- |
| Model | STJ-5U |
| Laser type | Ultraviolet laser |
| Laser wavelength | 355nm |
| Output power | 3W/5W |
| Pulse length | <20ns@50Khz |
| Marking area | 50X50,100X100(mm) |
| Frequency tuning Q | 8KHz-15KHz |
| Min line width | 0.01mm |
| Min character | 0.2mm |
| Accuracy of repetition | ±0.003mm |
| Machine power | 1000~1800w |
| Electrical power requirement | 220V/Single phase/50Hz/10A |
| Cooling mode | Water cooling |
Details of UV Laser Engraving Machine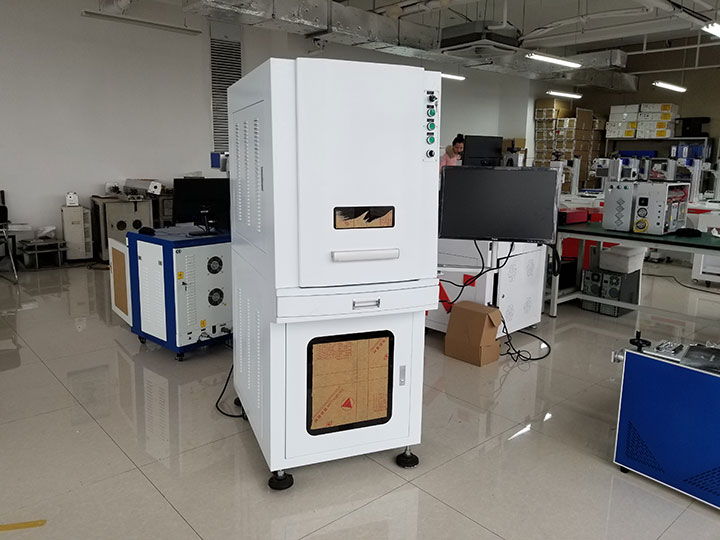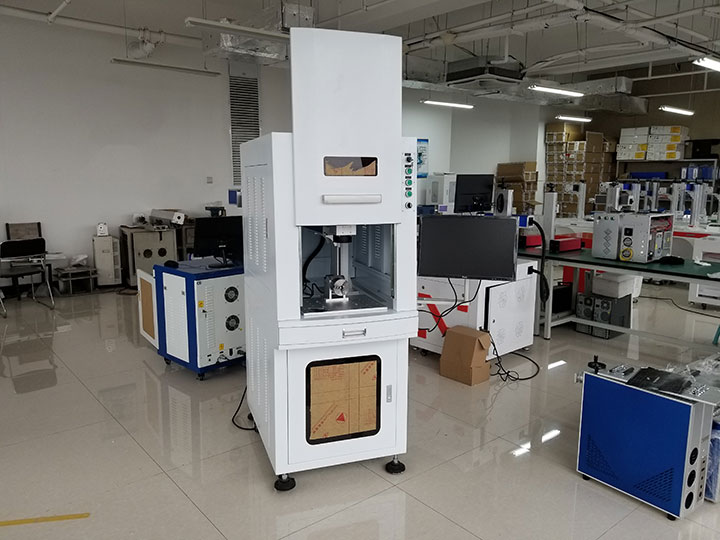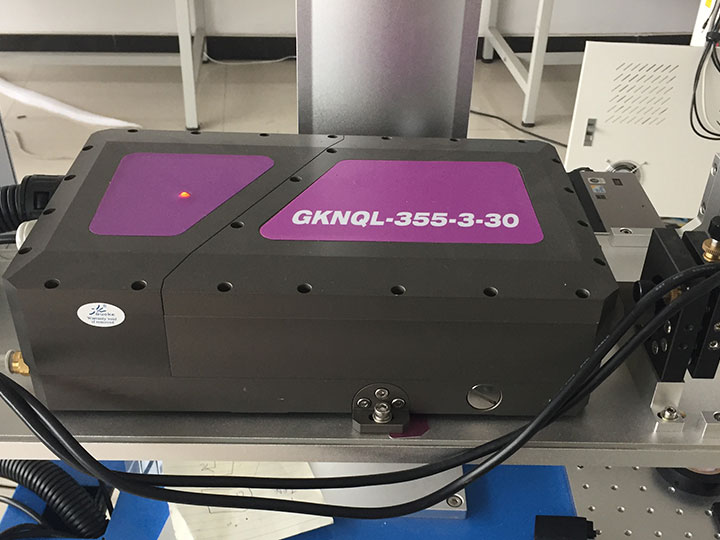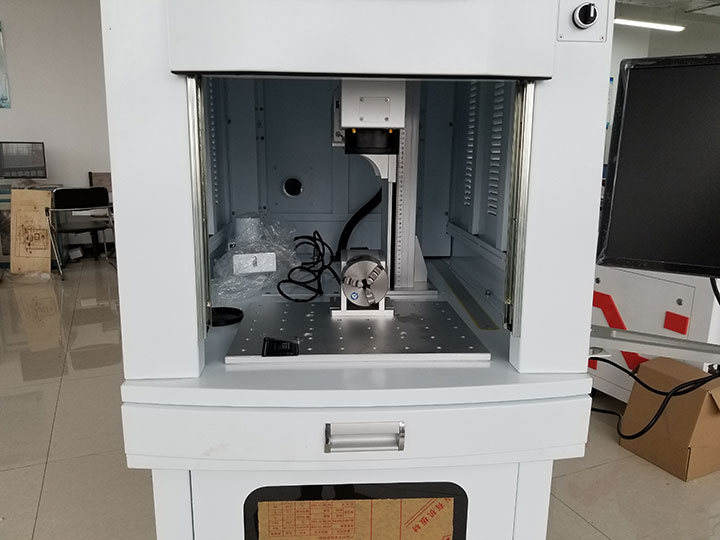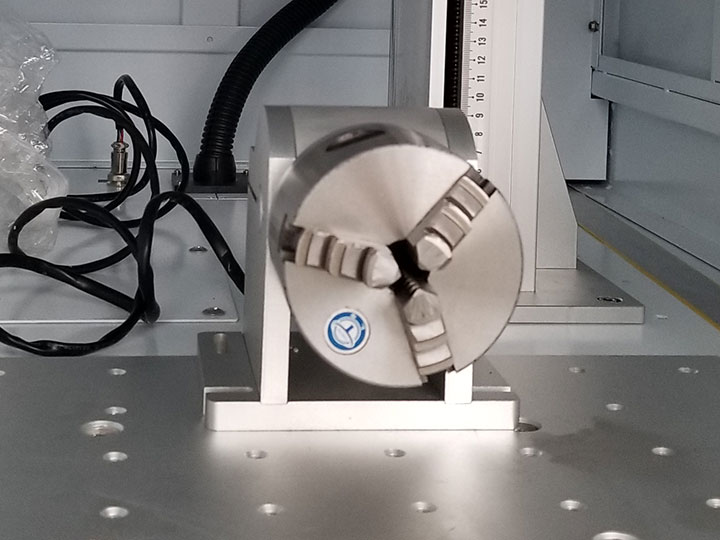 UV Laser Marking Machine Projects
UV Laser Cutting Leather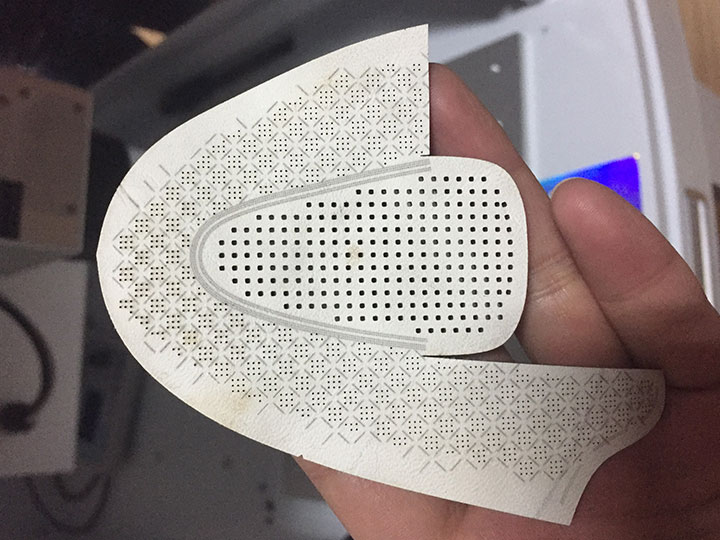 UV Laser Marking Wine Glass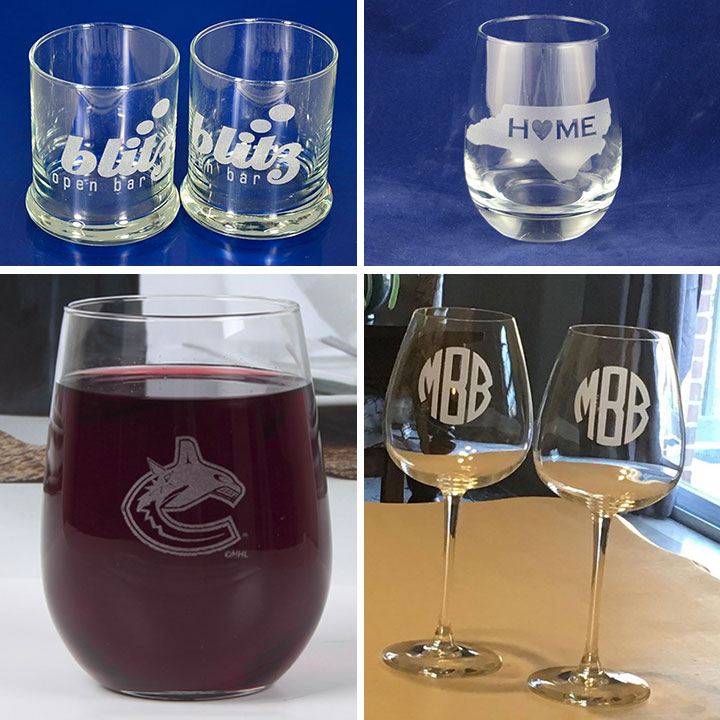 UV Laser Engraving Plastics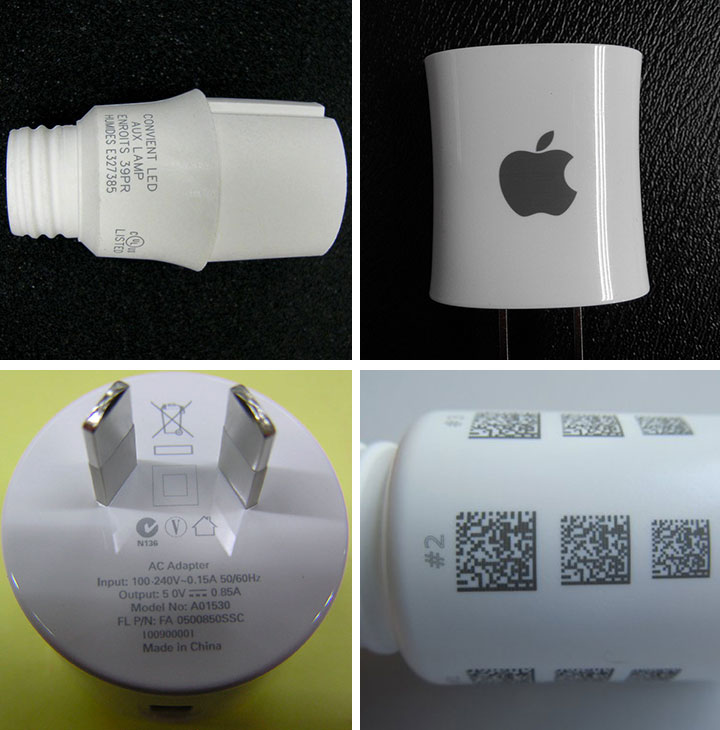 UV Laser Engraving Bar Code on Ear Tags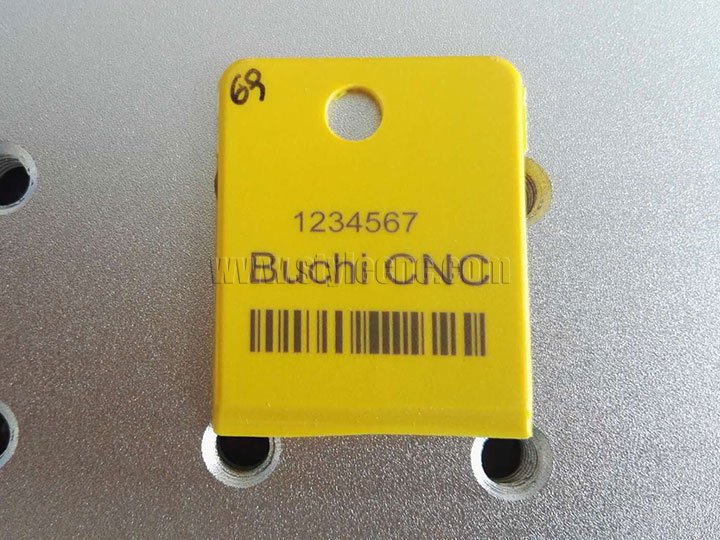 International Shipping Around the World
All the CNC laser machines can be shipped worldwide by sea, by air or by international express logistics via DHL, FEDEX, UPS. You are welcome to get a free quotation by filling up the form with name, email, detailed address, product and requirements, we will shortly contact you with the full information including the most suitable delivery method (fast, secure, discreet) and freight.
Customer Reviews and Testimonials
Charles

from United States

I don't write a lot of reviews but I'm compelled to write this review. The UV laser engraver has worked great for what I use it for. I use it to engrave polyethylene, polyamide, ABS and many other plastics. I love this laser machine.

Rolland

from France

Ultraviolet laser engraving machine is exactly what I need. It is a really convenient machine for the wine bottle.