Affordable 4×8 CNC plasma cutting table is an entry level CNC plasma table kit 48×96 inches working table to cut full sheet metals including iron, brass, steel, aluminum, copper, alloy for hobbyists or commercial use. Now the 2023 top rated CNC plasma cutter table for sale at affordable price with best budget.
Demonstration Video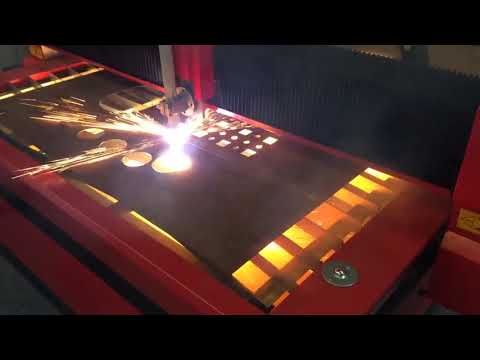 Product Details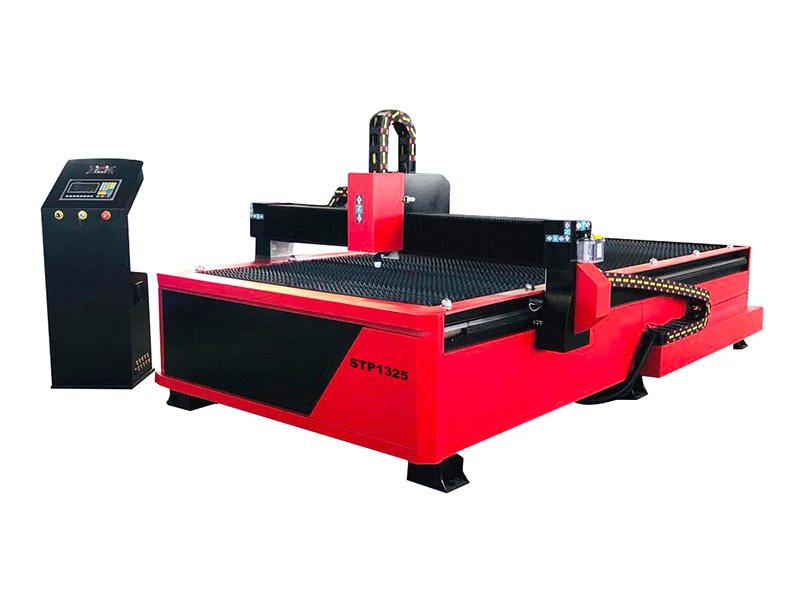 4×8 CNC plasma cutting table is an automatic power tool with CNC plasma cutting system, which is equipped with 48″ x 96″ table size. The best budget CNC plasma table is mainly used for full sheet metal cutting in home shop, small shop, school education, or industrial manufacturing.
2023 Best 4×8 CNC Plasma Cutting Table Features
1. STP1325 plasma CNC cutting machine adopts thick square tube welded structure and square rails from Taiwan to ensure running speed and accuracy.
2. Plasma torch with water cooling system to cool the material surface quickly to avoid burr and residue.
3. Arc auto adjusting system can choose the best distance between plasma torch and working piece to ensure high accuracy cutting.
4. Plasma power supply adjusts current according to different thickness of the metal materials to ensure materials cutting without burr.
5. Starfire CNC control system, large capacity storing function, convenient to read and process.
6. FastCAM software with automatic nesting function to save materials.
7. Rotary device for metal tube cutting is optional.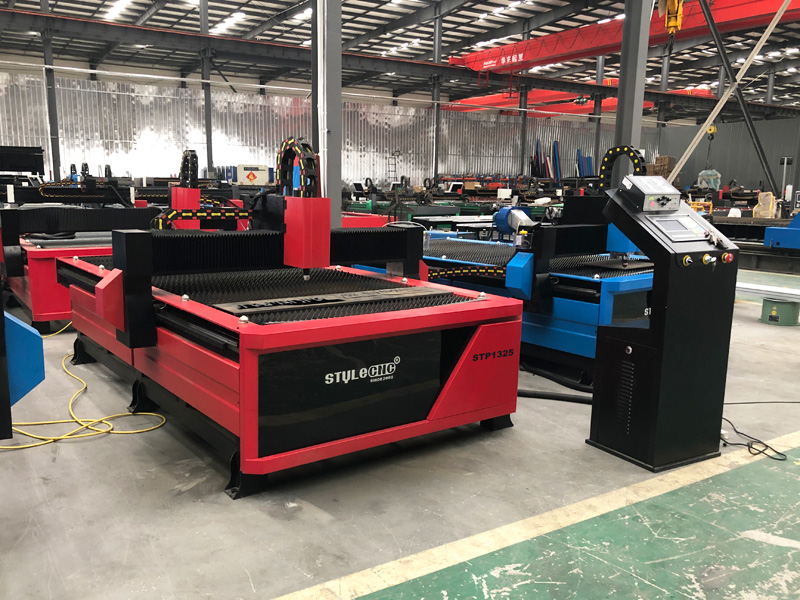 4×8 CNC Plasma Cutting Table Technical Parameters
Brand
STYLECNC
Model
STP1325
Table Size
48″ x 96″
Plasma Power
USA Hypertherm Power: 45A, 65A, 85A, 105A, 125A, 200A
Chinese Huayuan Power: 63A, 100A, 120A, 160A, 200A
Cutting Thickness
0.3-30mm (According to different plasma power)
Minimum Cutting Diameter
Depend on cutting thickness
Max Cutting Speed
12m/min
Transmission
Taiwan Hiwin Square rail and Rack transmission
Drive Motor
Leadshine stepper motor and driver
Control System
Starfire control system with THC
Table
Blade table or Sawtooth table
Machine Frame
General machine frame or Heavy duty frame
Working voltage
220V for machine, 380V for power supply (63A with 220V is available)
Optional Parts
Rotary device, Flame head, Drilling head, Marking head, Air compressor
Consumble Parts
Cutting nozzle and electrode
2023 Top Rated 4×8 CNC Plasma Table Applications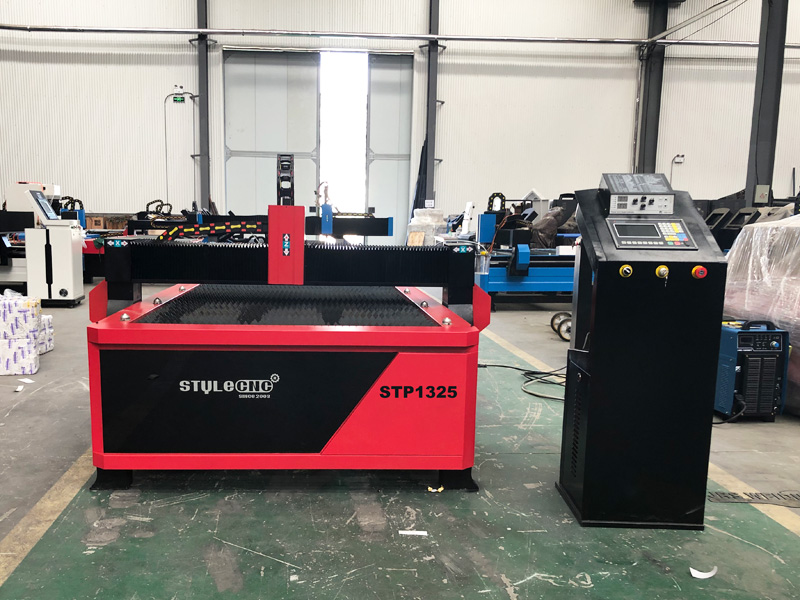 The 4×8 plasma table is suitable for sheet metal cutting, kitchenware, components, decorations industry, ship building, construction equipment, transport equipment, transport equipment, bridge building, wind power, structural steel, agriculture machinery, environmental protection equipment, etc.
2023 Best 4×8 CNC Plasma Table Projects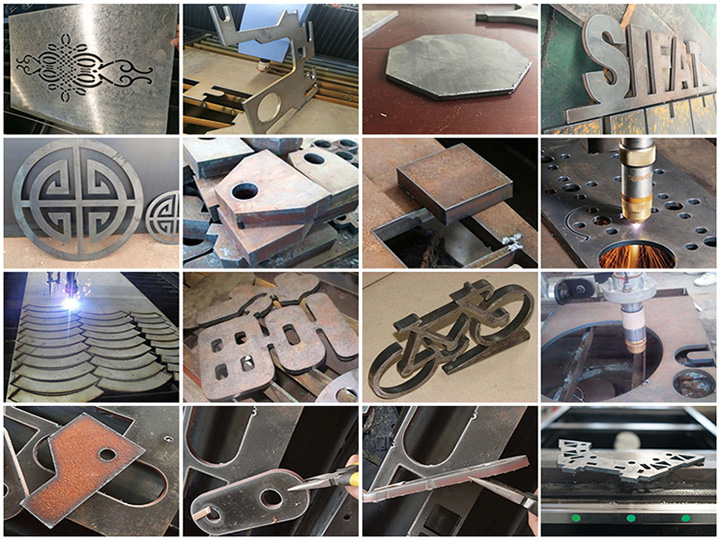 Plasma Cutting Capacity of 4×8 CNC Plasma Table
China Huayuan Power

USA Hypertherm Power

Power supply

Cutting thickness

Power supply

Cutting thickness

63A

8mm

45A

8mm

100A

15mm

65A

10mm

120A

20mm

85A

12mm

160A

30mm

105A

18mm

200A

40mm

125A

25mm

200A

30mm
2023 Top Rated 4×8 CNC Plasma Cutting Machine Details
High Definition Plasma Cutter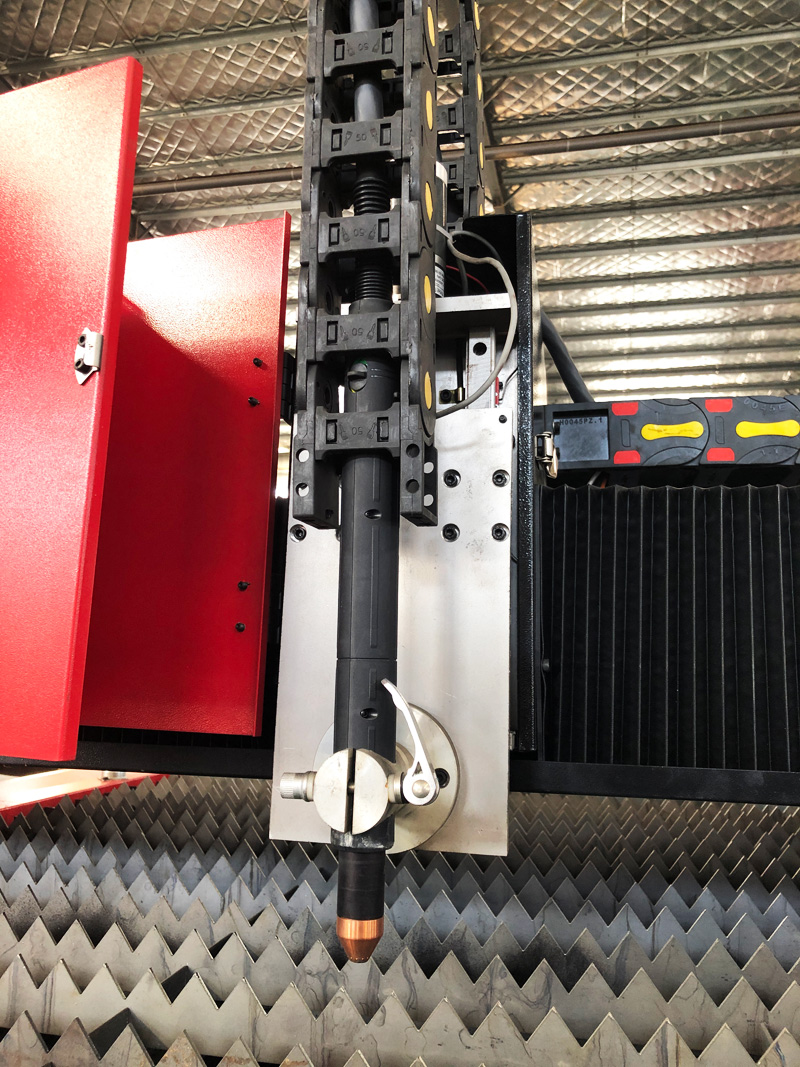 Chinese Huayuan Plasma Power Supply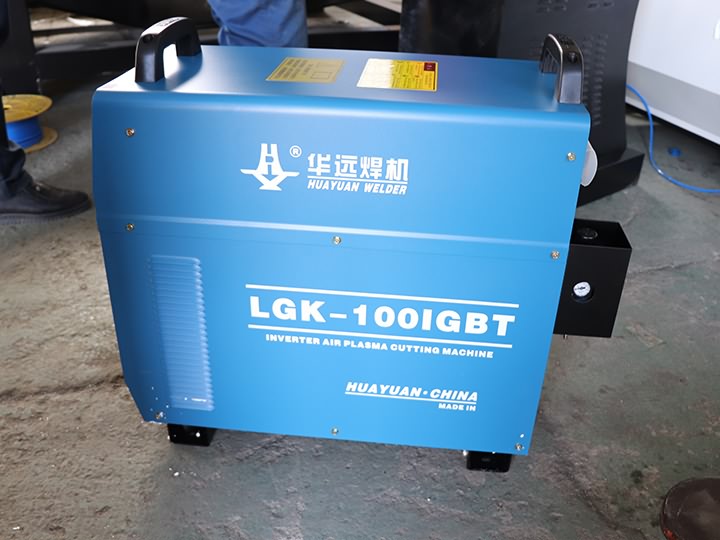 America Hypertherm Plasma Power Supply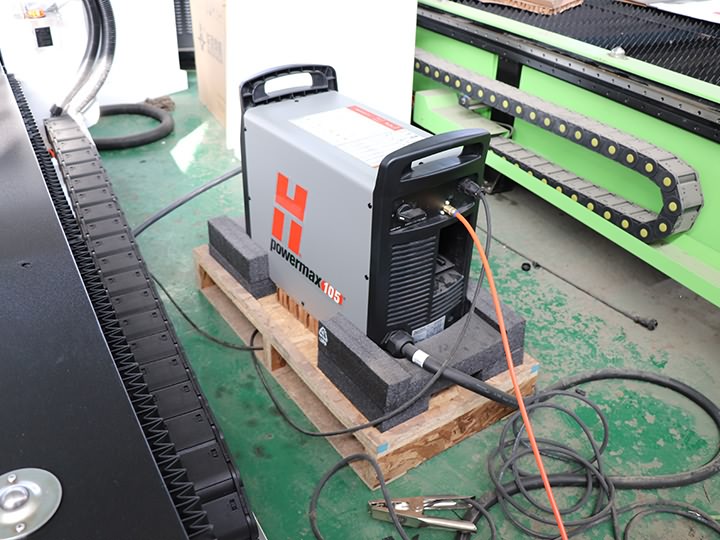 Starfire Control System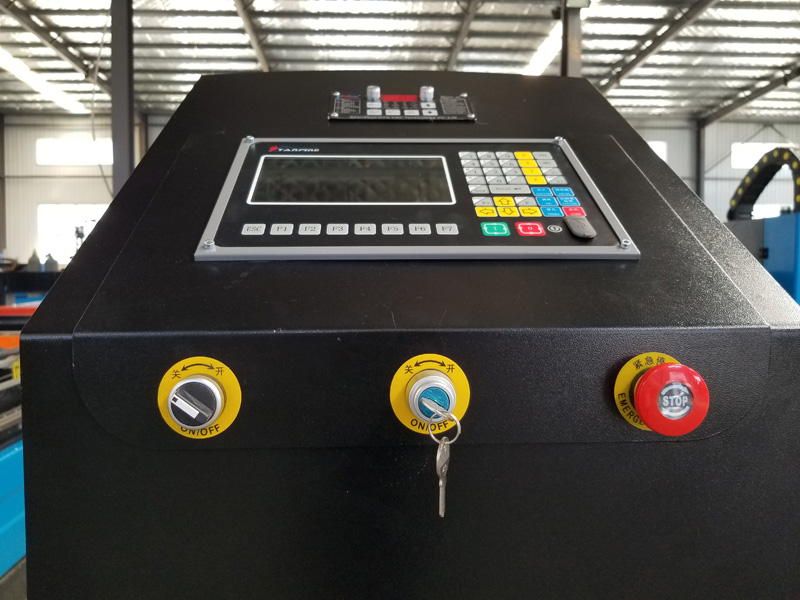 Sawtooth Plasma Table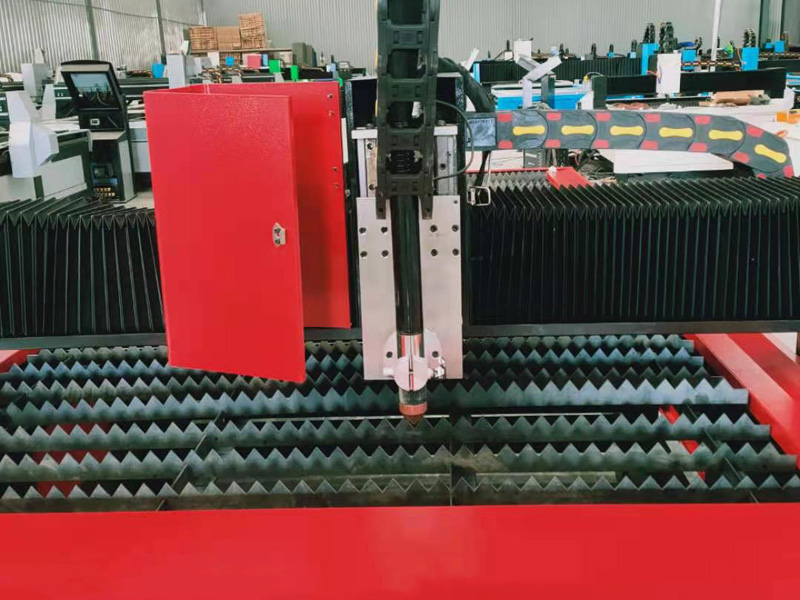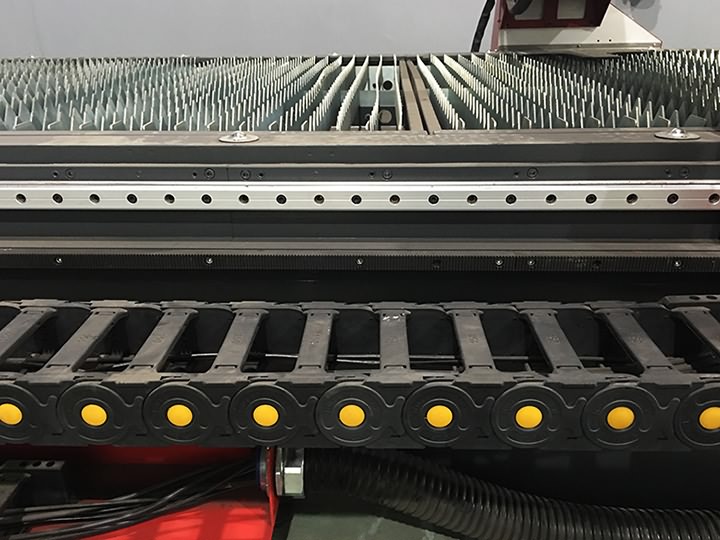 Identification Plate for STP1325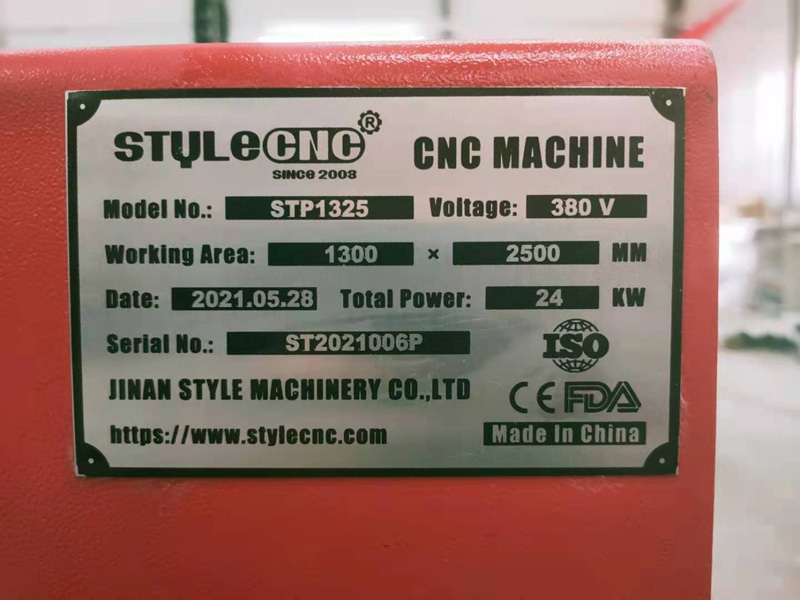 Tool Box with Machine Delivery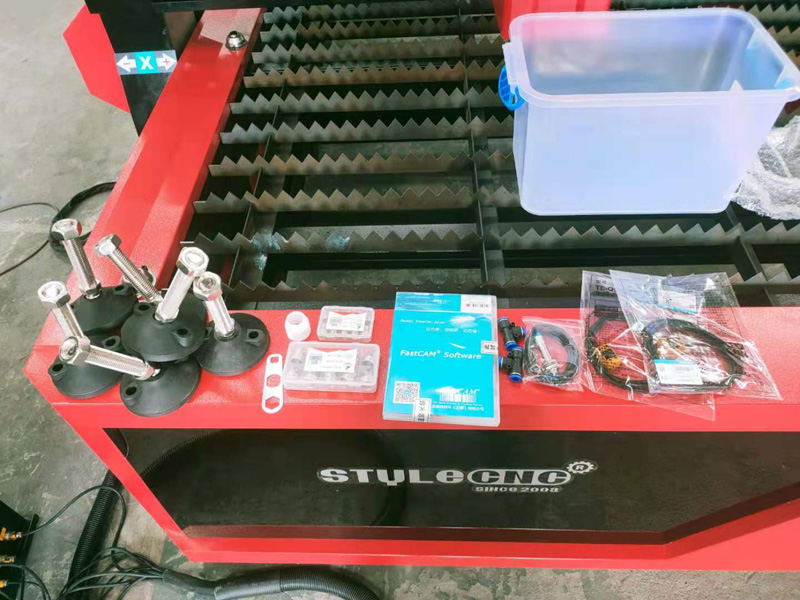 Package and Delivery for 4×8 CNC Plasma Table
We have been cooperating with several big transport agents and shipping companies for long terms, and the goods are packed with standard plywood case for export, it can be transported to you safety as soon as possible.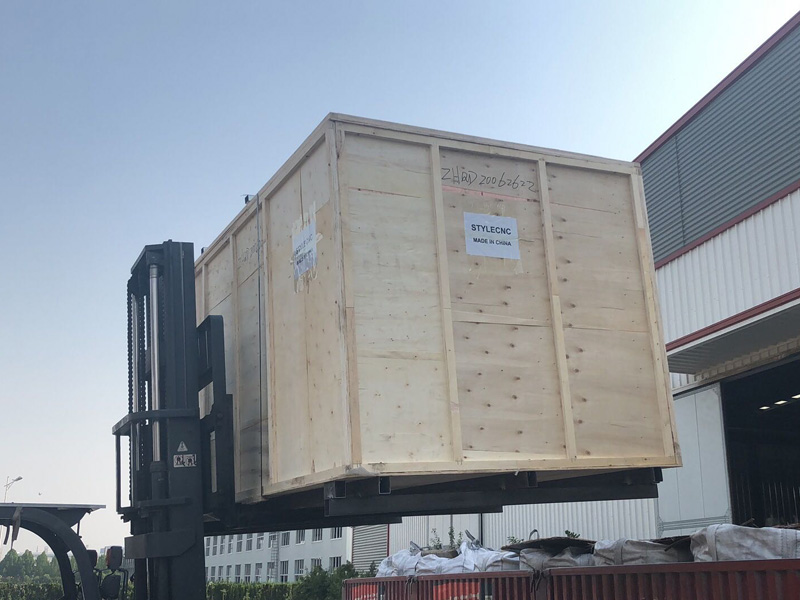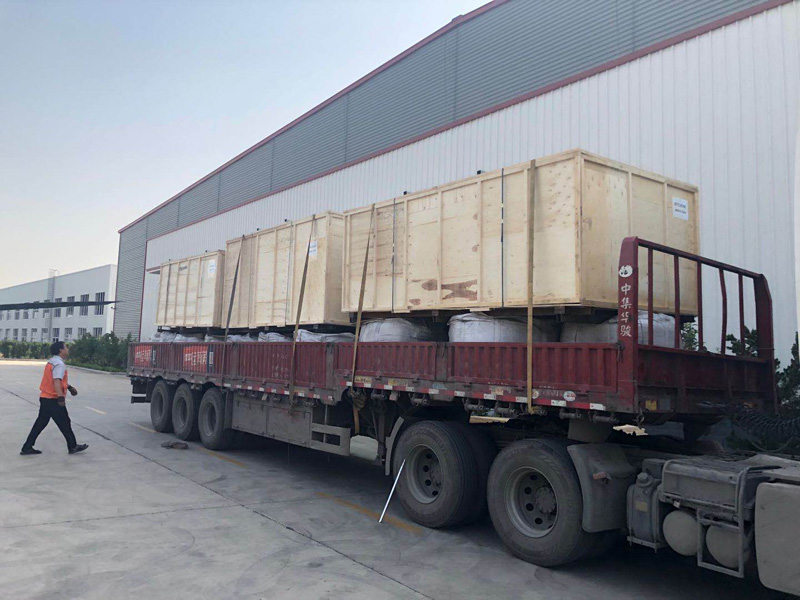 Custom Colors for STP1325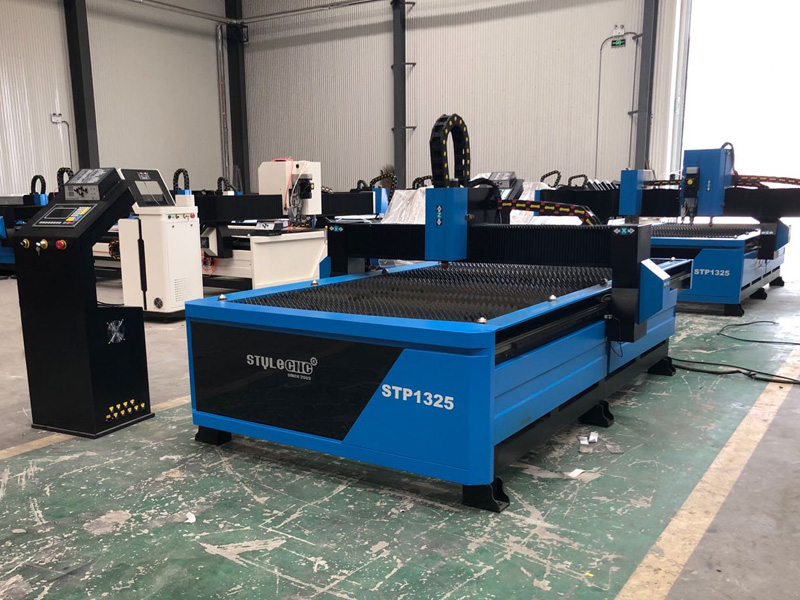 We also have 4×8 CNC plasma cutter table with rotary device to cut metal tubes for option.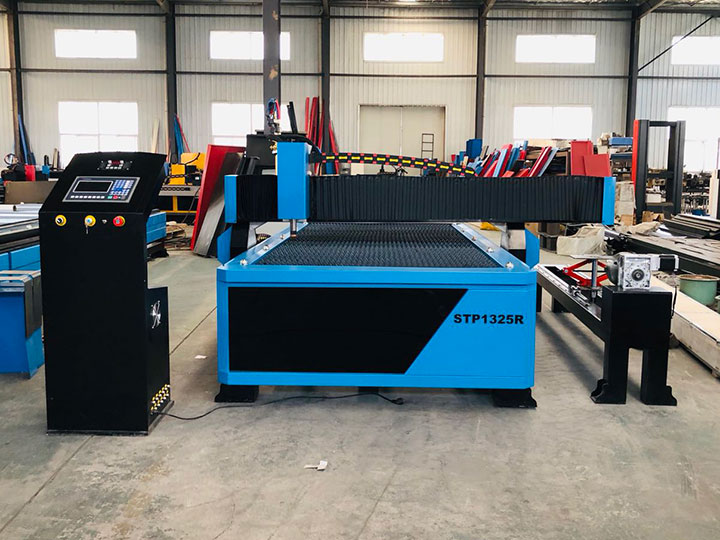 International Shipping Around the World
All the CNC machines can be shipped worldwide by sea, by air or by international express logistics via DHL, FEDEX, UPS. You are welcome to get a free quotation by filling up the form with name, email, detailed address, product and requirements, we will shortly contact you with the full information including the most suitable delivery method (fast, secure, discreet) and freight.
Post A Review
Customer Reviews and Testimonials
Mondriaan

from Spain

Purchased on January 5th. Received yesterday. Packaged well without any damage. Hooked it up with a 220v adapter. Today was the first time I actually used this kit for cutting 1/8 steel diamond plate, and it cut out as well as I expected but way faster. I'll try this CNC plasma table with thicker and thinner metals soon and see how it goes. Overall, it's a quality metal cutter.

Cary Shelby

from Canada

I'm surprised how well this CNC plasma cutter table works perfect for my needs. Great price for what it can do. Through 10 gauge steel all day no issues. I've cut 1/2″ steel with it too. 1/4″ steel all day long too not issues there. This has been a very reliable machine for what I spent on it.

Terry J Scott

from United StatesThis is my first plasma cutter so I don't have anything to compare it to but I can say I had a large project "for a hobbyist" and it worked great. I'm not sure how it would hold up in a professional setting but for limited use, you can't go wrong.

It worked pretty good, cuts 3/8 steel without a problem. Only time will tell if it will stand the test of time. I have had this for a while now granted I don't use it every day, but machine is still working great. I don't regret buying it.

Seong Ho Park

from Republic of Korea

I received my plasma cutter in a timely matter. The machine was well packaged. Installed the Fastcam software from the CD included and the machine worked as advertised. I'm brand new to plasma and this was a good choice for me. I'm sure i'll have to be careful with cutting speed, but overall very pleased with the machine. I got the extra 5 sets cutting nozzles for free.

Veronica Salter

from Australia

Great value for the price. One really happy with this plasma cutting table. My only issue was the directions it came with because they were slightly difficult to follow. Overall, I'd recommend this CNC plasma table to others.

Keagan

from United States

The machine was well packed and well designed. The CNC plasma table was quick to set up and easy to use. It works as advertised. I have cut some 1/2 and 3/8 mild steel, all runs well. An amazing cutter. I also used this unit for cutting straight cuts and circles in tight spots on sheet metals. I will happy to use this machine tool to make the tricky metal cuts easier.

Mathew Bellamy

from United Kingdom

The salesman was extremely communicative and very easy to work with. Really one of the best sellers, if something isn't right he will make it right in a short time. Shipped fast, the plasma cutting table arrived early, easy to contact. A+ overall.

Александр Сергеевич Иванов

from Russia

Я использовал только плазменный резак. Он разрезает сталь на 1/2 дюйма, как горячий нож сквозь масло. Фантастическое обслуживание клиентов.

James Schmelke

from United States

Got this plasma a few days before. I'm impressed at how great this cutting tool works for the price. Assembly was easy and cut without issues. I tried cutting through some hot rolled steel plate (1/2 x 4 x 8). It cut well automatically and without touching. Overall, I'm very satisfied with the performance of this CNC plasma table and hope it lasts.

FLORENTINOFELIX

from Mexico

I have had this CNC plasma for 6 months and all functions work great like it should. This thing rocks. No complaints here. Thanks.