STJ6040 desktop laser engraver (desktop laser cutter) with CO2 laser tube is a hobby laser with tabletop and benchtop design for small business or home business, which is used to etch, engrave and cut signs, logos, letters, numbers, patterns on wood, plywood, MDF, cardboard, leather, fabric, plastic, acrylic, rubber, glass, paper. Now the 2023 best budget mini desktop laser cutting and engraving machine for sale at cost price.
Demonstration Video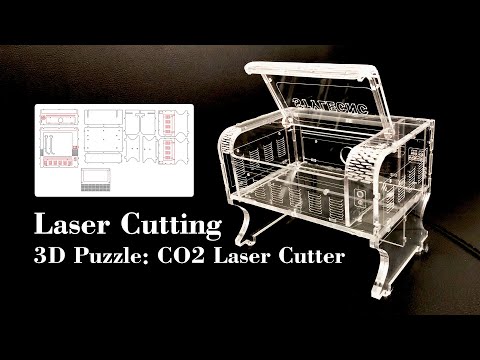 Product Details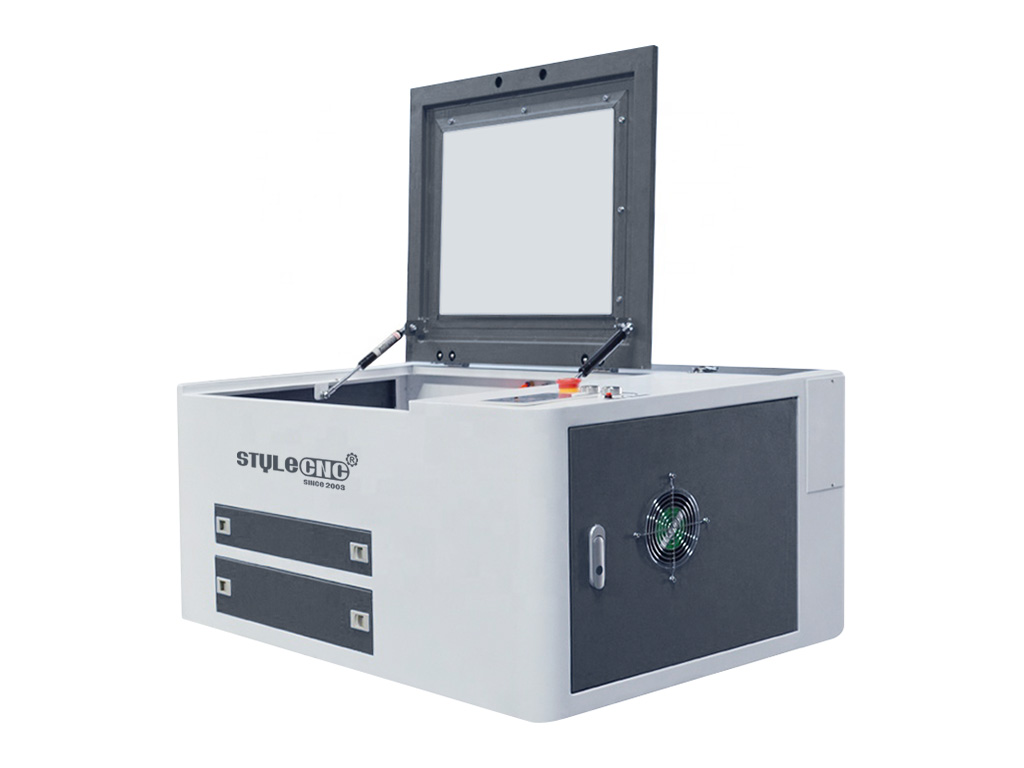 Do you have DIY desktop laser engraver or desktop laser cutter plans or need to buy an affordable desktop laser engraving cutting machine for wood, plywood, metal, cardboard, dieboard, fabric, chipboard, textile, leather, paper, plastic, acrylic, foam, rubber, MDF, ABS, EPM, PE, PUR, PVB, PVC, PES, PUR, PMMA or PTFE? Check out the 2020 new desktop laser engraver buying guide as follows, we'll offer you 2020 best desktop laser engraving cutting machines with custom laser engraving cutting service to fit your 2D/3D laser engraving cutting projects, ideas and plans.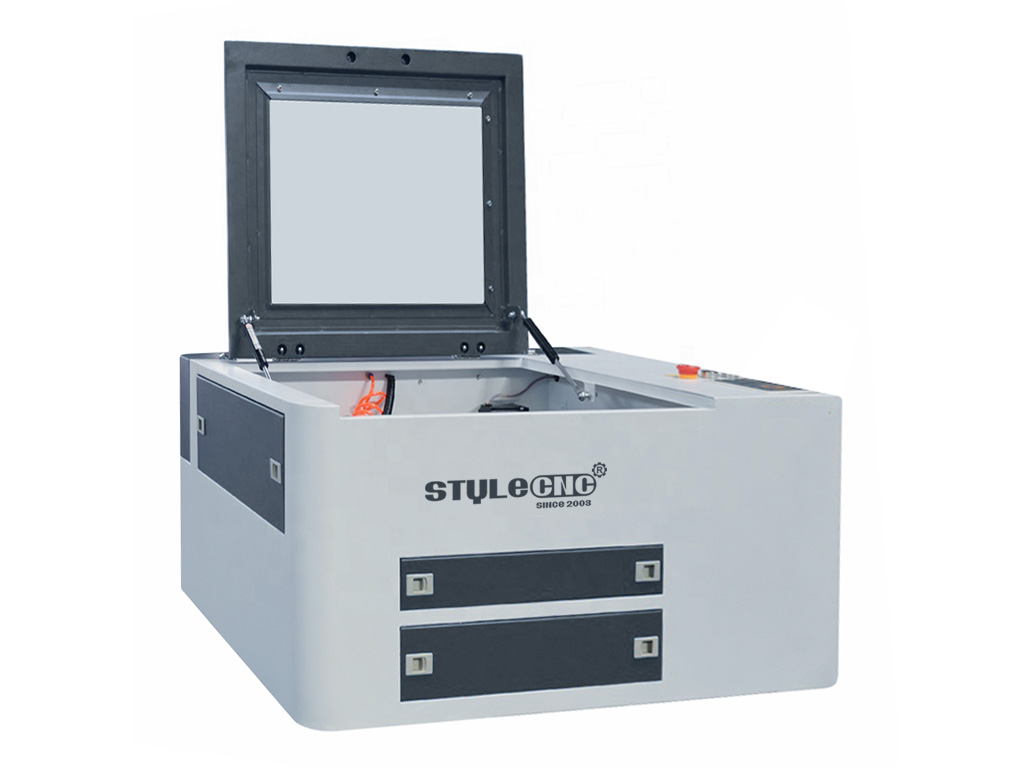 What Is Desktop Laser Engraver Cutting Machine?
Desktop Laser engraver cutting machine with CO2 laser tube can interface with a computer, allowing the user to lay out a design, insert type and scale the art as needed. If properly set up, the machine can execute a design perfectly, and repeat the process as many times as needed. Desktop laser cutter and engraver can work on a variety of materials, including wood, plastic, paper and galvanized aluminum. The process is fairly quick and requires knowledge but not a great deal of skill, even though the level of detail and precision in the output may be at a very high level. A desktop laser engraver is also known as desktop laser cutter, benchtop laser engraver, benchtop laser cutter, tabletop laser engraver, tabletop laser cutter, desktop laser engraver cutter, desktop laser cutter engraver, desktop laser engraving cutting machine, desktop laser cutting engraving machine.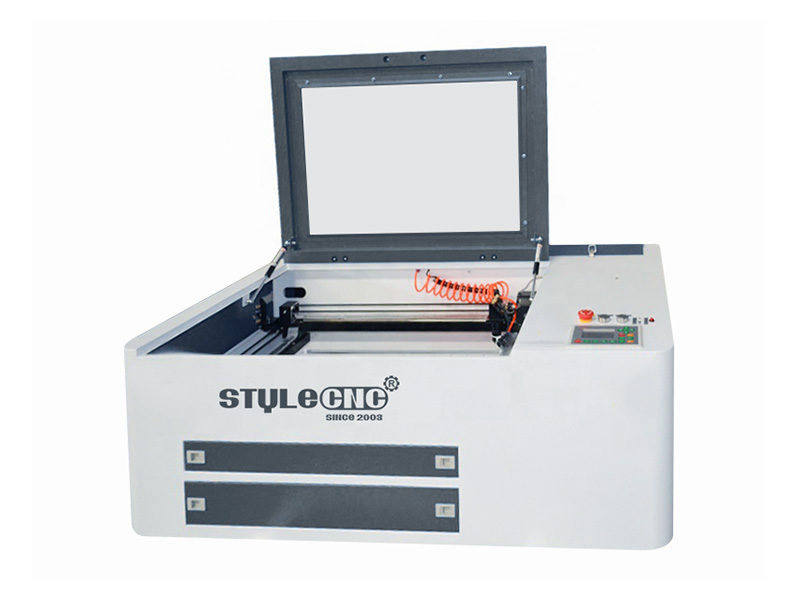 In contrast, traditional engraving is done with small hand held engraving tools, all of which must be carefully sharpened. Hand engraving is slow and exacting. Its done exclusively on metal. Laying out an image, with or without decorations or type, is tedious and difficult. Often, a laser engraver must practice for years to perfect his craft. But although the work is difficult, the results can be beautiful, whether as simple as an engraved wedding band or as complex and delicate as the portrait of George Washington on a dollar bill. The line quality is superior because hand tools can be controlled so well. So a desktop laser engraver cutter machine can make thick lines, thin lines, heavy lines and incredibly fine lines.
In a nutshell, desktop laser engraver (desktop laser cutter) is cheap, capable, flexible and work well with computers. Traditional engraving is a difficult craft to master and more limited in its uses.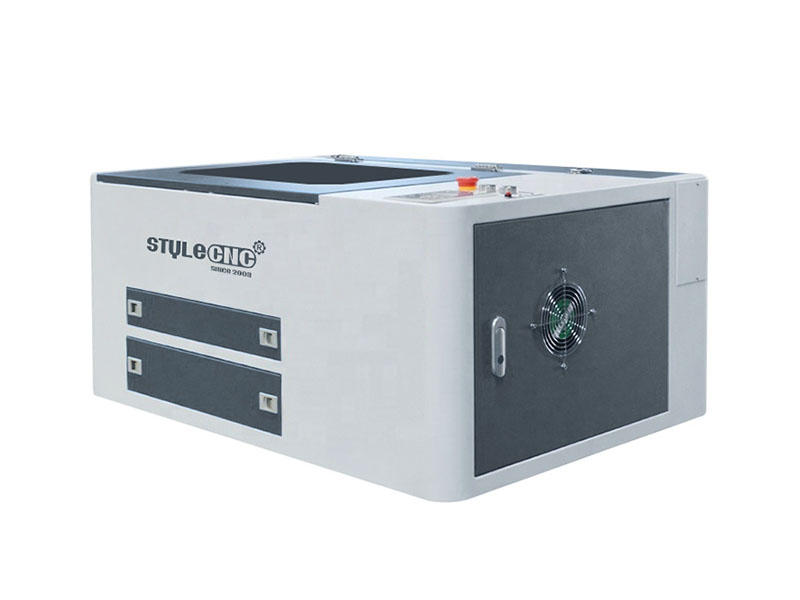 Technical Parameters of Mini Desktop Laser Engraver Cutting Machine
| | |
| --- | --- |
| Model | STJ6040 |
| Laser power | 40W/60W |
| Laser type | CO2 |
| Power supply | AC 220V/110V |
| Working area | 600*400 mm |
| Engraving speed | 0-600mm/s |
| Cutting speed | 0-600 mm/s |
| Locating precision | <0.01 mm |
| Min shaping character | Character: 2*2mm, Letter: 1*1mm |
| Resolution ratio | ≤2000dpi |
| Data transfer interface | USB 2.0 |
| System environment | Windows |
| Cooling | Water Cooling |
| Graphic Format Supported | BMP, JPEG, PLT, CDR, AI, TIFF, PCX, DIB, TIF |
| Compatible software | CorelDraw, Photoshop |
Applications of Mini Desktop Laser Cutter Engraving Machine
Applicable industries
Cloth, leather, toys, computer embroidery cutting, mould, crafts, bamboo and wood, advertising and building decoration, packaging and printing, paper products industries.
Applicable materials
Acrylic, color plates, ABS board, rubber, plastic, cloth toys, leather, wool, crystal, glass, ceramic tile, jade, bamboo, wood.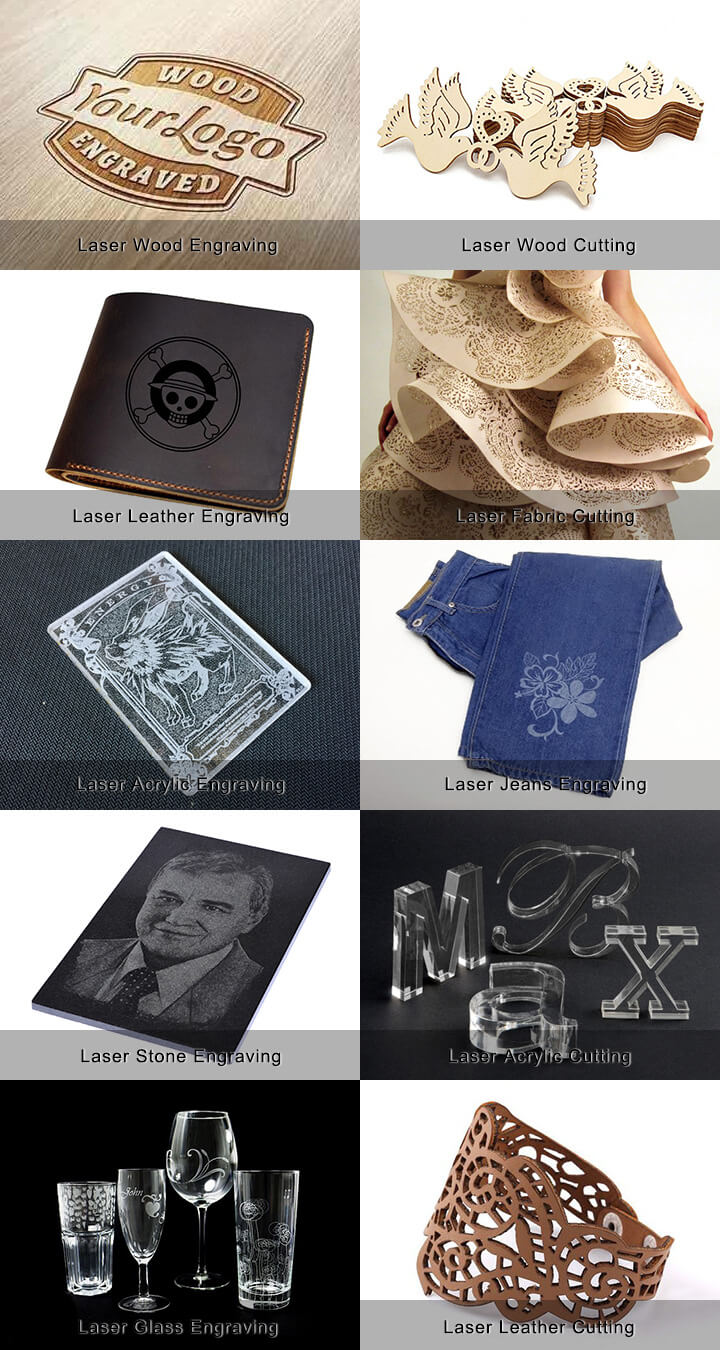 Features of Mini Desktop Laser Engraver Cutting Machine
1. Modern smart design. Put on table and work easily.
2. Stronger frame together with HIWIN square rail, high accuracy.
3. Transparent acrylic watching door, easy checking work process.
4. Independent laser tube cabinet, protect tube and easy change.
5. Stainless steel comb working table, avoid rust.
6. Red cross point offers the highest accuracy position.
7. High efficiency tube with stable laser path. 40-90W life time reach to 4000-10000 hours.
8. Professional motion control card offers continue fast curve cutting together with shortest path selection. Shorten work time.
9. U-disk offline operation makes work convenient.
CO2 Glass Laser Tube: 50W/60W
50W/60W laser tube is able to do nice engraving on most non-metals: wood, MDF, plywood, acrylic, cloth, leather, glass, marble/stone, plastic, bamboo, double-color sheet, rubber, PVC.
50W/60W laser tube can also be used for cutting thin non-metals: 5mm acrylic, 3mm wood and bamboo, 3mm MDF, cloth, leather, rubber, PVC.
RD Controller and Operation Display
Graphics and files can be transferred both via cable or USB flash.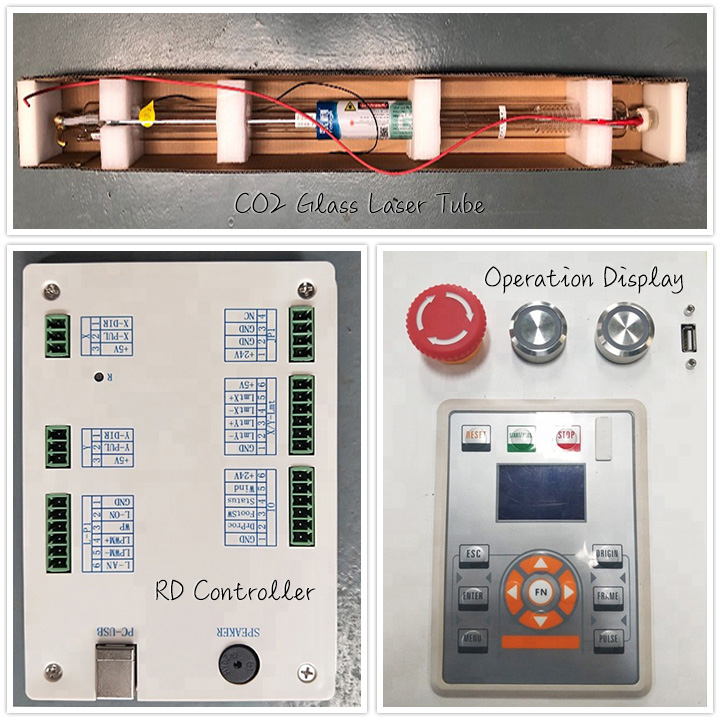 Laser Head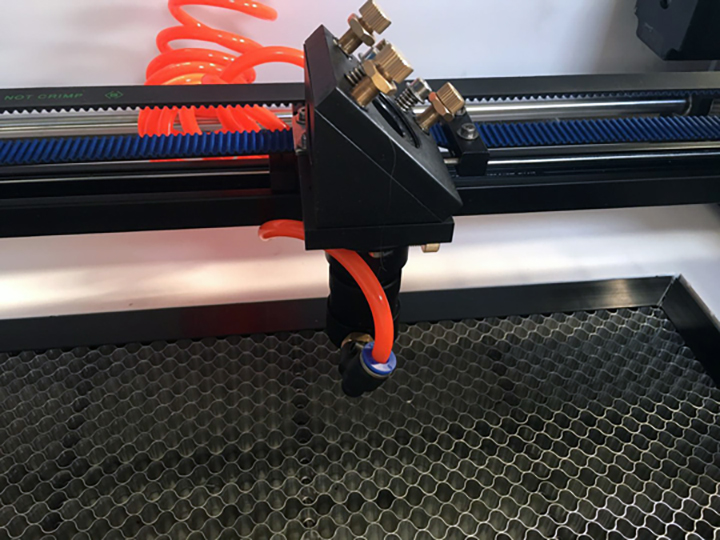 Laser power supply
supply power for laser tube, ensuring laser tube stable working.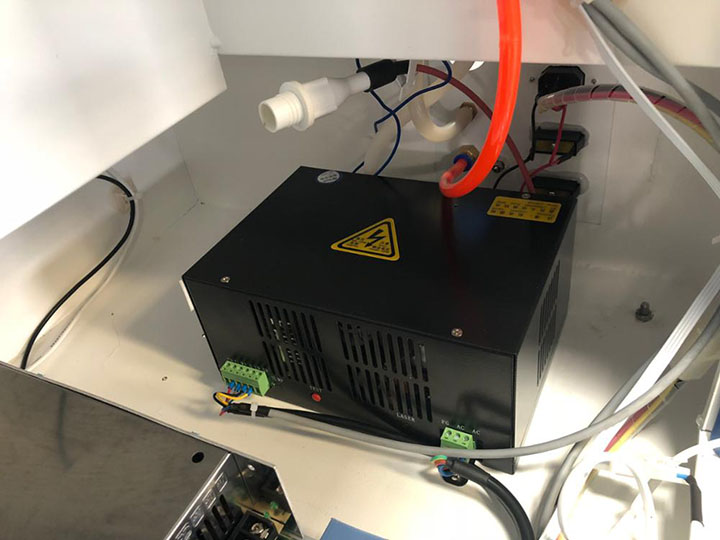 Belt transmission with Taiwan linear guide rails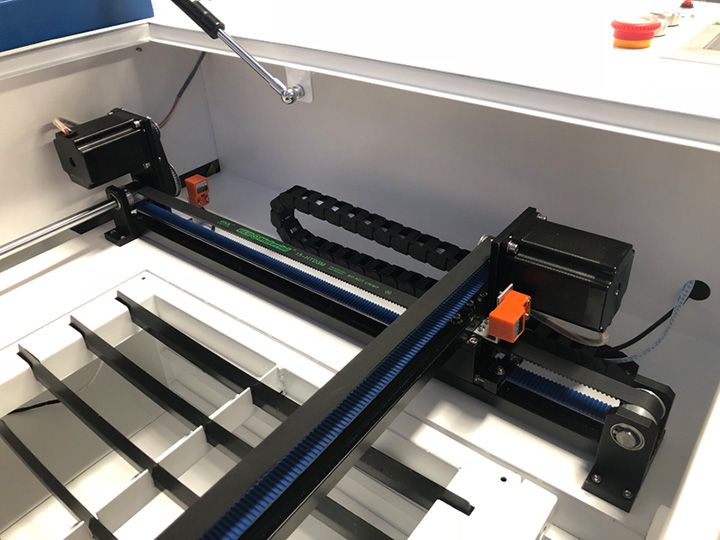 Anodized aluminum blades table
It is used for holding hard materials or items, such as wood, acrylic, stone, glass, book, box, etc.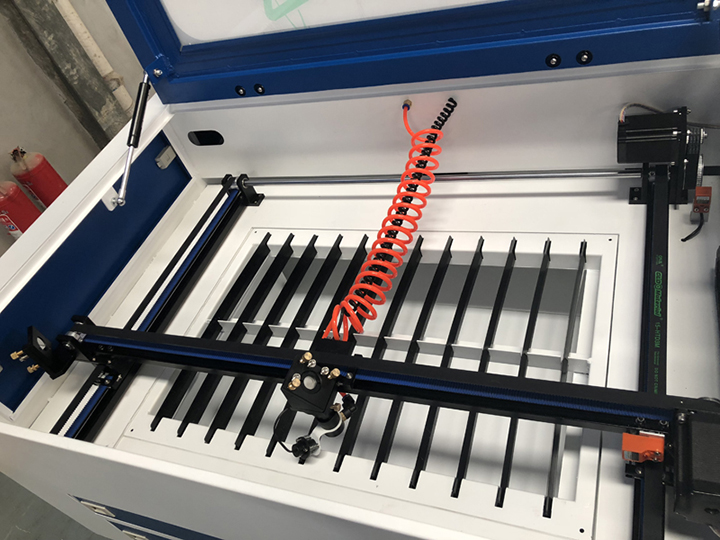 Alternative honeycomb table
It is used for holding soft materials, like cloth, leather, tower, foam, sponge, paper, etc.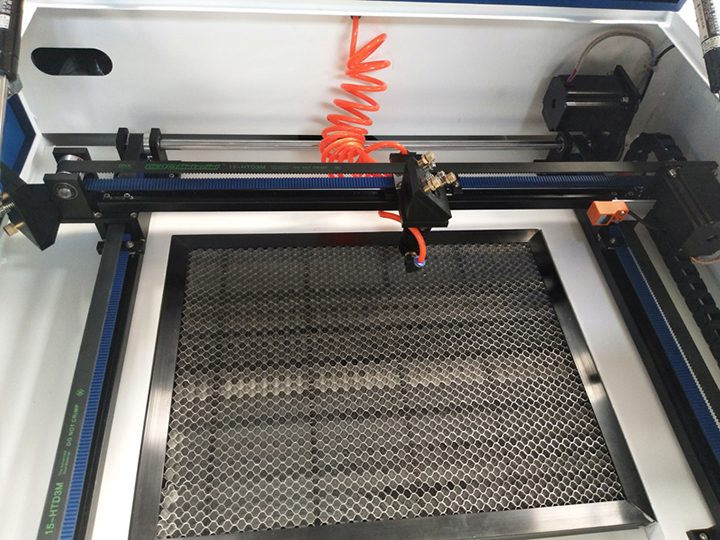 Stepper motors
Stepper motor is with ratio gear to get smoother cutting curve.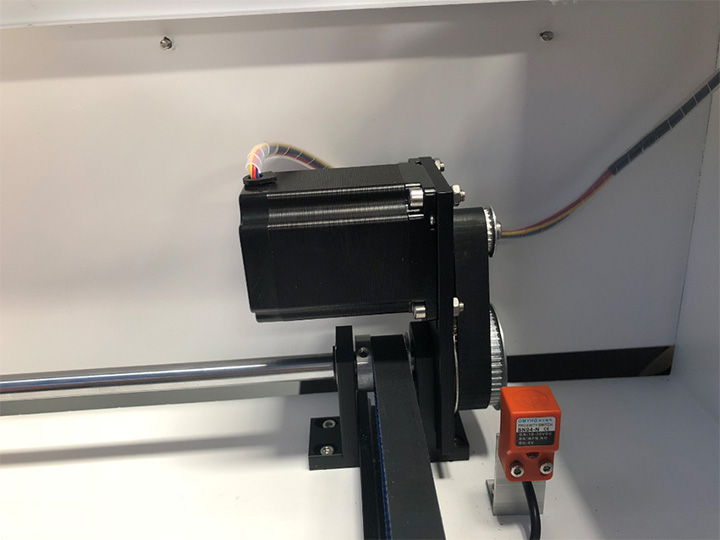 Water cooling system
Water pump for laser tube cooling, protecting the laser tube from high temperature, and lasting laser tube lifetime.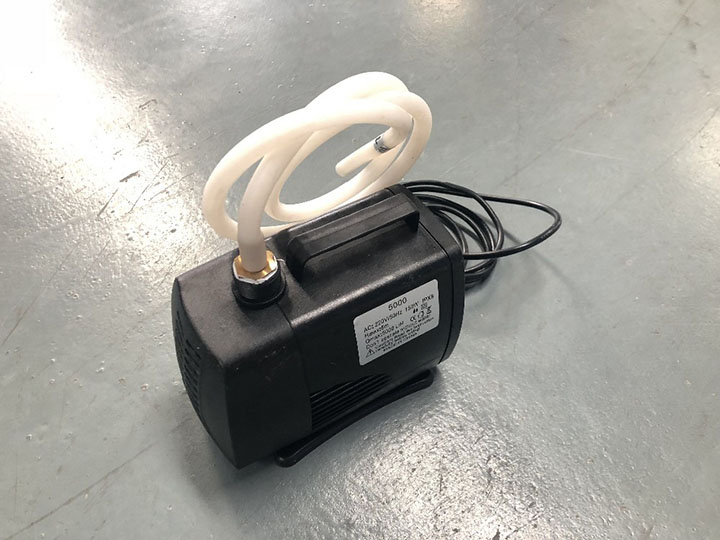 Air compressor
Air compressor blowing compressed air to laser head, cooling the item/material being engraved/cut.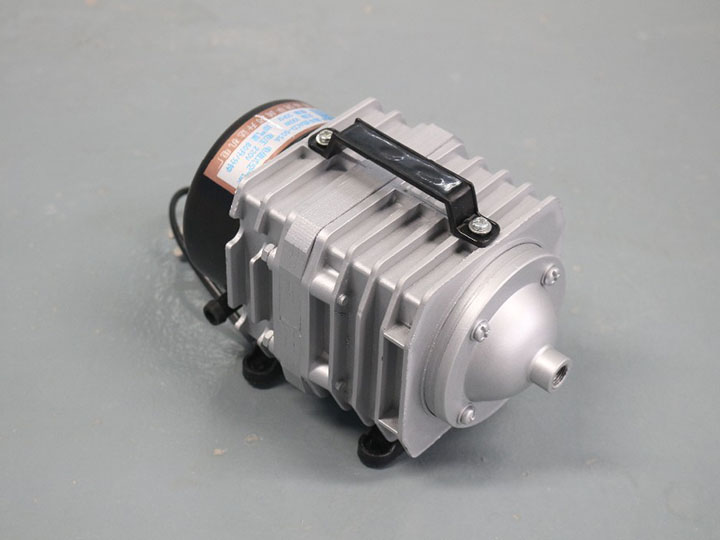 Precision drivers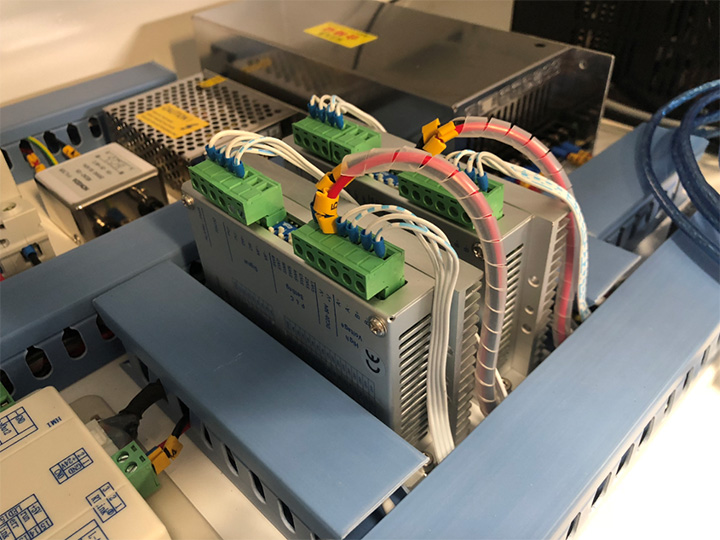 Machine rear socket
Convenient connection for air compressor and water cooling system.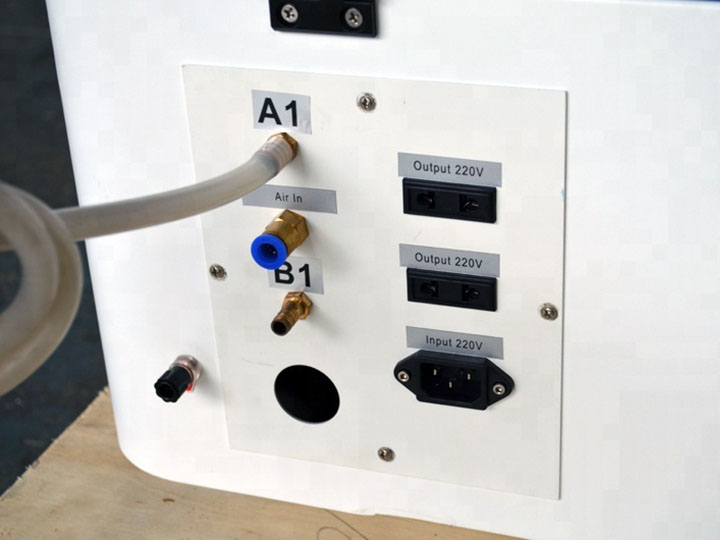 Three layers for desktop laser engraving cutting machine table
There are 3 layers for installing the machine table. You can choose different layers to put the machine table according your product/item height/thickness.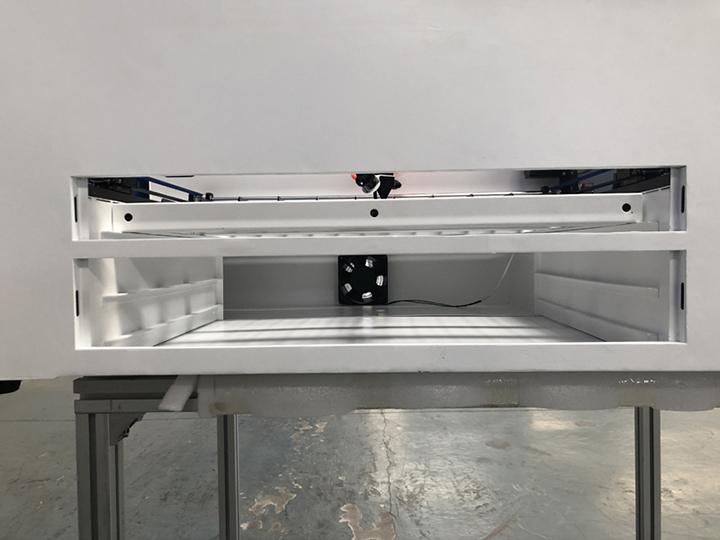 Projects of Mini Desktop Laser Engraving Cutting Machine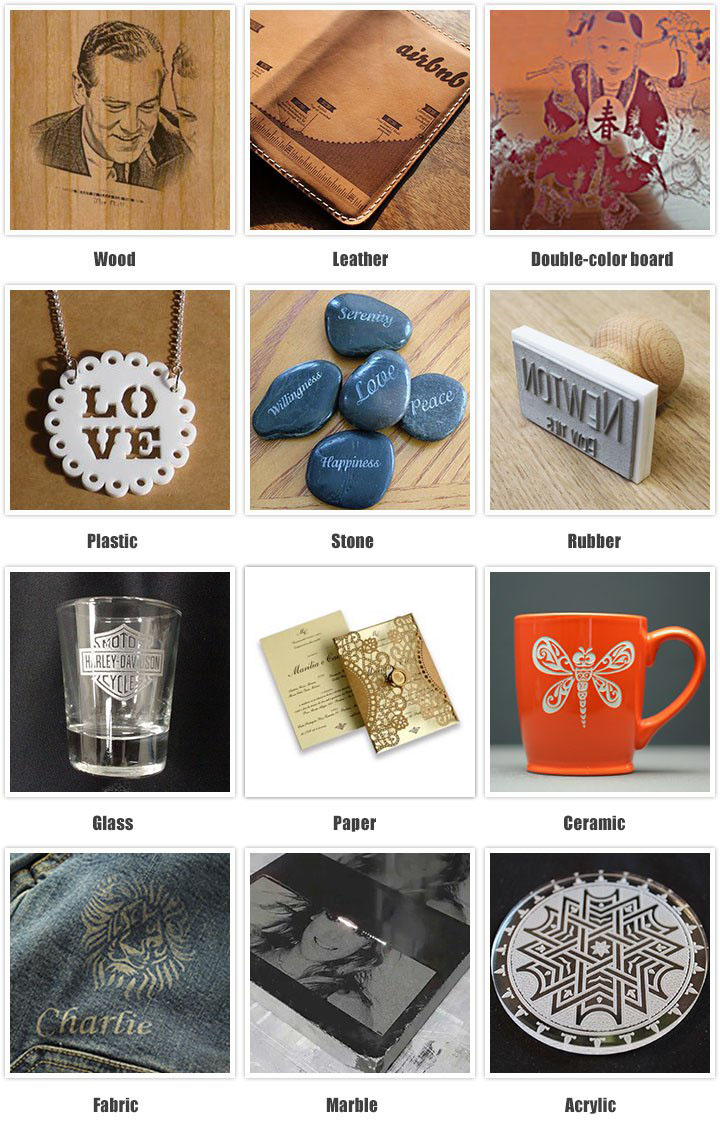 Package of Mini Desktop Laser Cutter Engraving Machine
International Shipping Around the World
All the CNC laser machines can be shipped worldwide by sea, by air or by international express logistics via DHL, FEDEX, UPS. You are welcome to get a free quotation by filling up the form with name, email, detailed address, product and requirements, we will shortly contact you with the full information including the most suitable delivery method (fast, secure, discreet) and freight.