2023 best budget laser engraver for gun stippling and grip texturing is equipped with IPG fiber laser generator for 2D/3D color engraving or deep engraving on gun grip, PMAGs, gun barrel, gun stock, gun magazine, gun magazine holder, gun muzzle, and gun cylinder of metals, carbon fibers, polymer plastics. Now the best laser gun engraving machine for sale at affordable price with 24/7 customer service and support.
Demonstration Video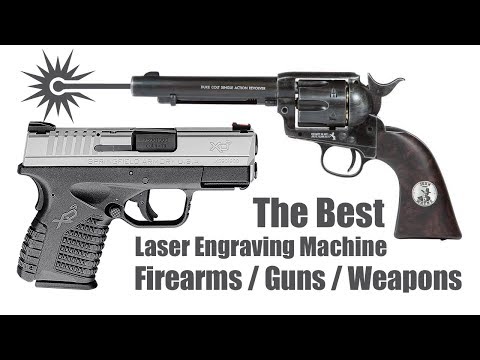 Product Details
Looking for laser engraving service for custom guns near you? Need a fiber laser engraver for personalized guns, firearms or weapons instead of hand engraving in 2023? Do you have a plan or an idea for laser deep engraving guns of metals, carbon fibers, and polymer plastics? It's very easy to start your business for laser gun stippling and grip texturing with a fiber laser engraving machine.
Firearms & guns laser engraving machine is a type of fiber laser marking system for metal etching & stippling, which can make 2D/3D deep engraving on metals, such as steel, aluminium, copper, titanium, alloy, gold, silver, brass, iron. The laser gun engraving machine is a master engraver used for stippling on gun stock, gun grips, PMAG, gun barrel, gun magazine, gun magazine holder, gun cylinder, gun muzzle of rifles, semiautomatics, shotguns, handguns and other weapons of metals, carbon fibers, and polymer plastics. With a conveyor belt, it can mark on the fly side by side, with a rotary tool, it can etch on tubes and cylinders, and 3D surfaces.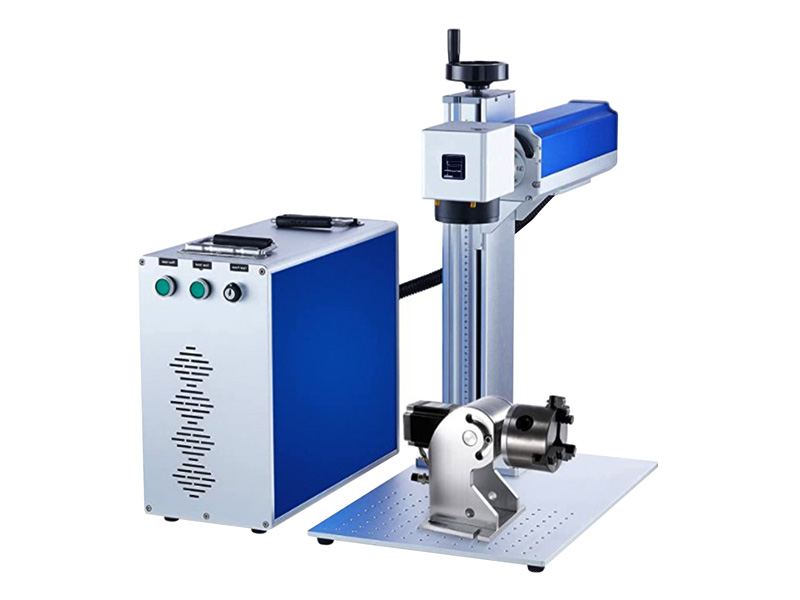 A gun laser engraving machine is also known as gun laser engraver, laser gun engraver, laser firearm engraver, laser gun engraving machine, laser gun stippling machine, laser gun etching machine, laser gun marking machine.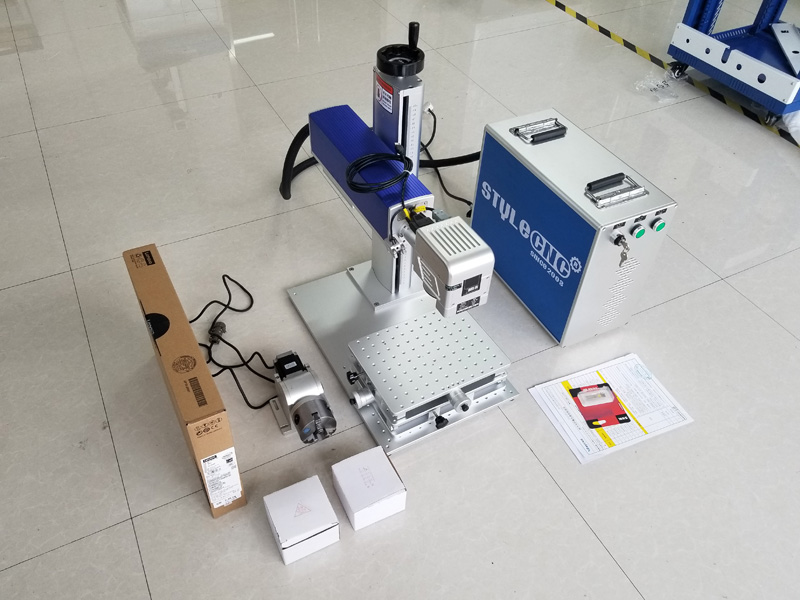 Fiber laser stippling machines can engrave patterns, signs, names, logos, dates, letters, numbers, and photos on guns & firearms. With MOPA fiber laser source, a laser stippling machine can engrave colors on stainless steel, chromium, and titanium. In addition, deep engraving gun parts is a bit time consuming.
Advantages of 2023 Best Budget Laser Engraving Machine for Guns, Firearms, Weapons
1. Laser gun marking machine is chamber, compact and safe.
2. High speed scanning galvo mirror: Gun laser stippling machine can provide high precise printing with high speed.
3. Various laser lens for different marking size: F=110mm/160mm/254mm/300mm/420mm.
4. Laser firearms engravers adopt lifting wheel and measures to adjust the focus length conveniently.
5. Laser gun etching machine adopts JPT brand fiber laser source with fine laser light, which is professional for high precision printing.
6. 2D working table for option, there are many screw holes on the table. It is convenient for positioning and fitting the special fixture.
7. Rotary device for option, which is used for printing on round and cylinder materials, such as rings and bracelet.
Technical Parameters of 2023 Best Laser Engraving Machine for Guns, Firearms, Weapons
| | |
| --- | --- |
| Brand | STYLECNC |
| Model | STJ-50F |
| Laser Power | 50 Watts |
| Laser Wavelength | 1064nm |
| Fiber Cable Length | 3m |
| Pulse Width | 200ns |
| Repetition Frequency Range | 1-600kHz |
| M2 | <1.28 |
| Max Single Pulse Energy | 1.25mJ |
| Laser Power Stability | <5% |
| Laser Beam Diameter | 7±0.5mm |
| Power Range | 0 – 100% |
| Table Size | 110*110mm/200*200mm/300*300mm |
| Minimum Line Width | 0.01mm |
| Minimum Character | 0.1mm |
| Engraving Speed | ≤7000mm/s |
| Engraving Depth | Depend on materials |
| Repeatability Accuracy | ±0.001mm |
| Engraving Types | Graphics, text, bar codes, QRcode, automatically date, batch number, serial number,etc. |
| Graphic Formats | Ai, plt, dxf, dst, svg, nc, bmp, jpg, jpeg, gif, tga, png, tiff, tif |
| Working Voltage | 220V±10%/50Hz or 110V±10%/60Hz or customized |
| Unit Power | <0.5kw |
| Working Environment | Clean and dust free or dust less |
| Working Condition Humidity | 5%-75%, 0-40 degree, free of condensed water |
| Laser Lifetime | >100,000 hours |
| Net Weight | 60kgs |
| Packing Size | 770*470*750mm |
| Price Range | $3,800.00 – $11,000.00 |
Features of 2023 Best Budget Weapons, Firearms, Guns Laser Engraving Machine
High speed laser gun engraver machine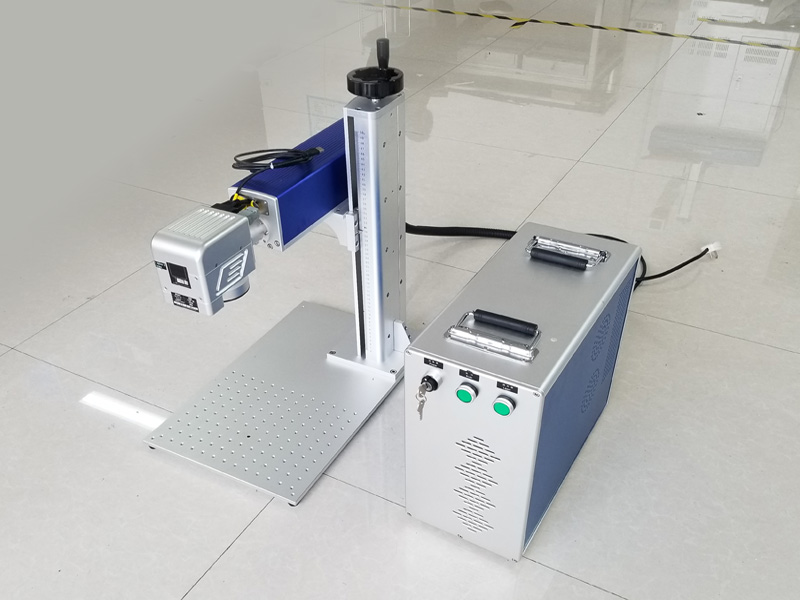 Gun laser stippling machine with 2D Workbench XY Moving Table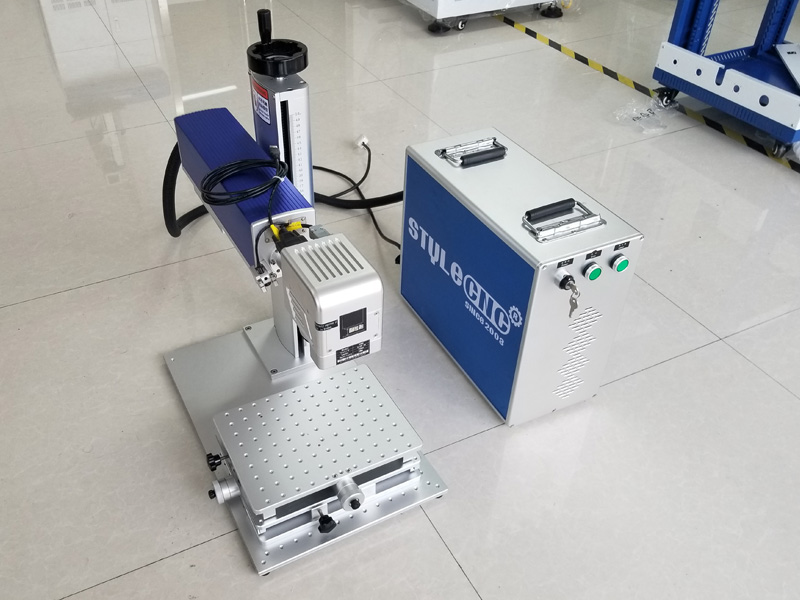 Rotary laser gun stippling machine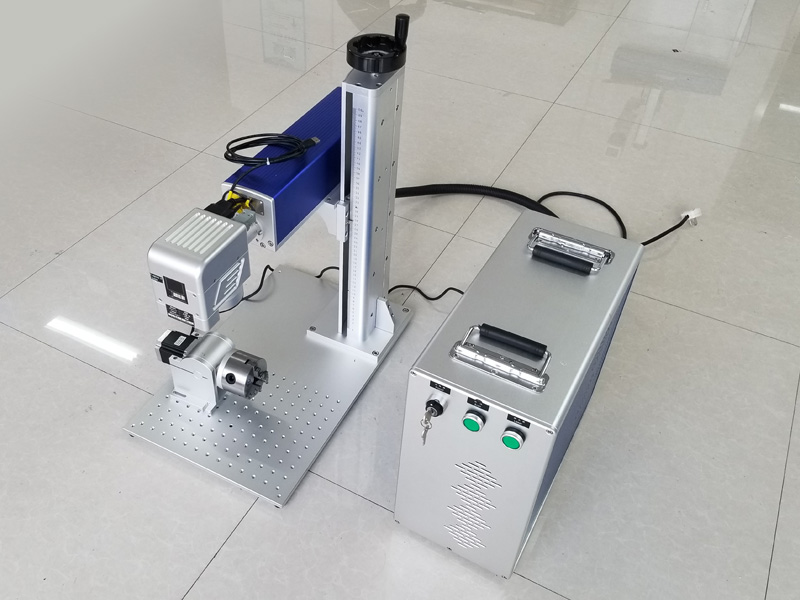 Most popular fiber laser generators for gun laser stippling machine (IPG, JPT, and Raycus)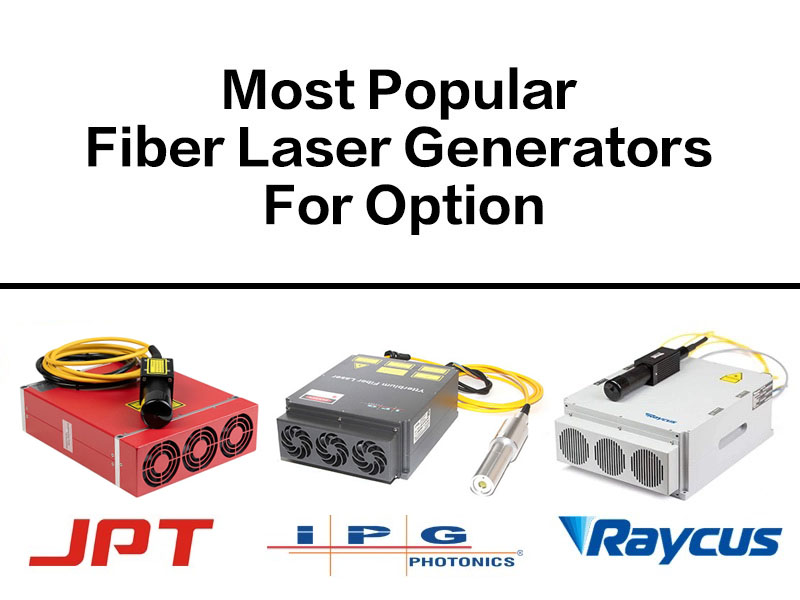 Rotary device for laser gun stippling machine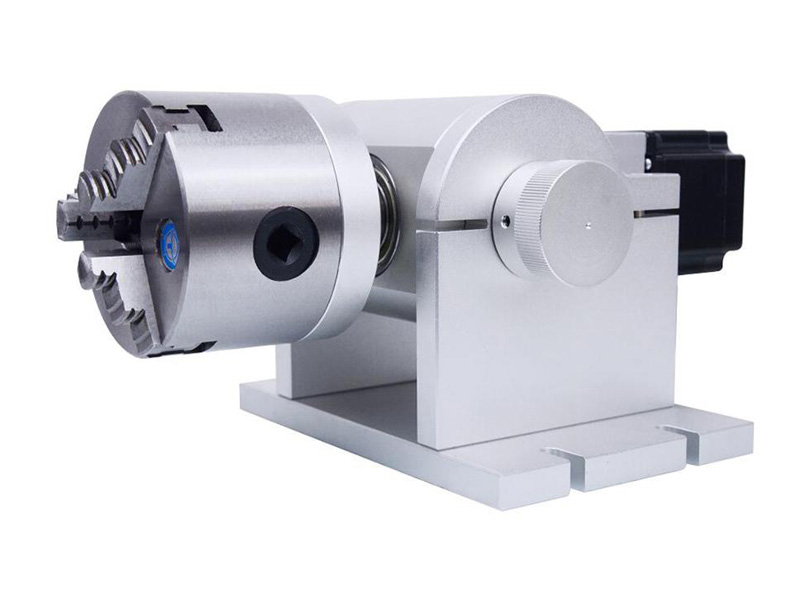 Applications of 2023 Best Budget Laser Gun Engraving Machines
1. Firearms and guns, including rifles, semiautomatics, shotguns and handguns.
2. Electronic and communication products, IC products, electric lines, cable computer components and electric appliance.
3. Every kind of precision parts, hardware tools, instrument appliance, aviation and spaceflight appliance.
4. Jewelry, garments, instruments, gifts, office devices, brand scutcheon, sanitary ware appliance.
5. Dishware, food, drinking, smoking and alcohol.
How much does a laser gun engraver cost?
Different brand values and market positioning of different manufacturers directly affect the price of laser gun engravers. Some well-known brands of laser equipment are more expensive than the average price in the market.
Fiber laser generator is the core component of laser gun engraving machine, so the choice of laser generator has a core influence on the price of laser gun engraver. The power of the laser is also a key factor that directly affects the value of the machine. For different engraving materials and different engraving depths, different laser powers can be selected. Common laser powers are 20W, 30W, 50W, 60W, and 100W.
The shipping cost of cross-border shopping is also part of the calculation of the cost of gun engraving machine. Due to the small size of gun engraver, we all use the air freight method, and the general shipping cost is about 500 to 1,000 US dollars.
In general, the FOB price of gun engraving machine is from $3,600.00 to $20,000.00, and the CIF price is from $4,200.00 to $21,000.00.
Fiber Laser Engraving Machine for Guns, Firearms and Weapons Projects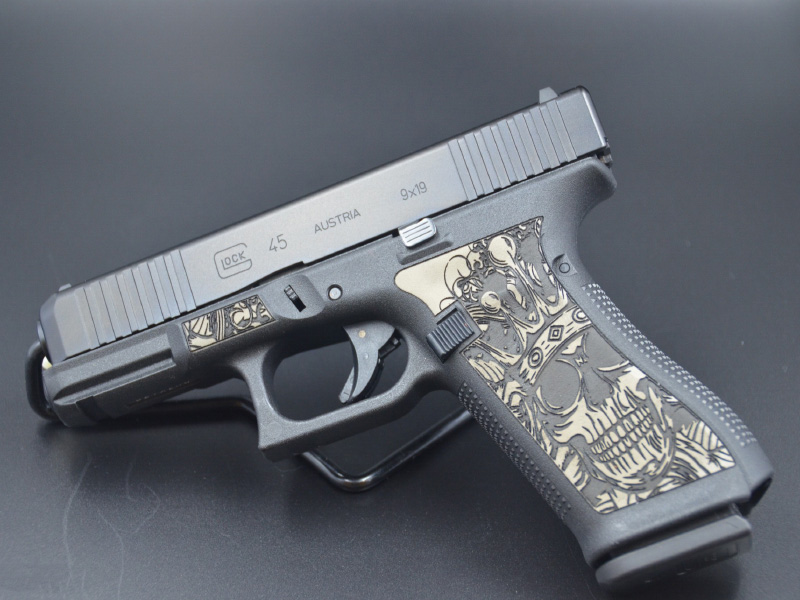 Laser Gun Grip Stippling with Polymer Plastic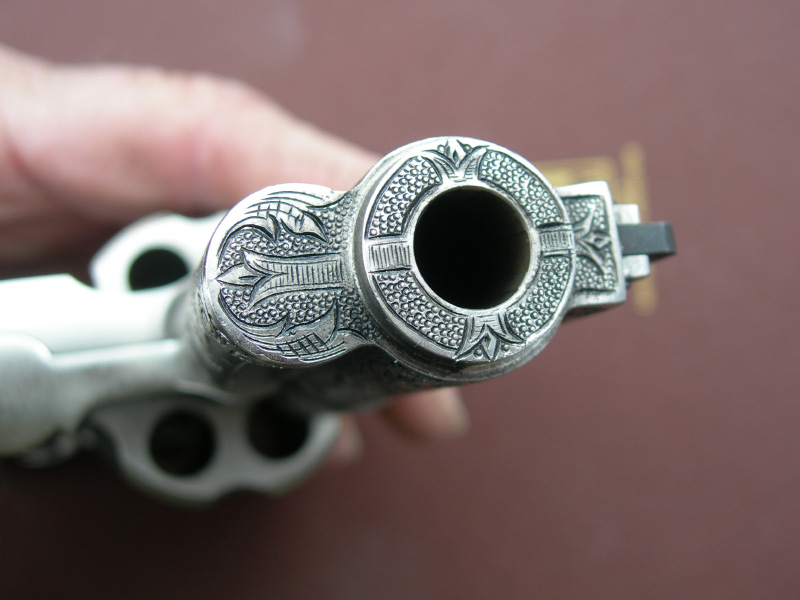 Deep Laser Engraved Gun Muzzle with Metal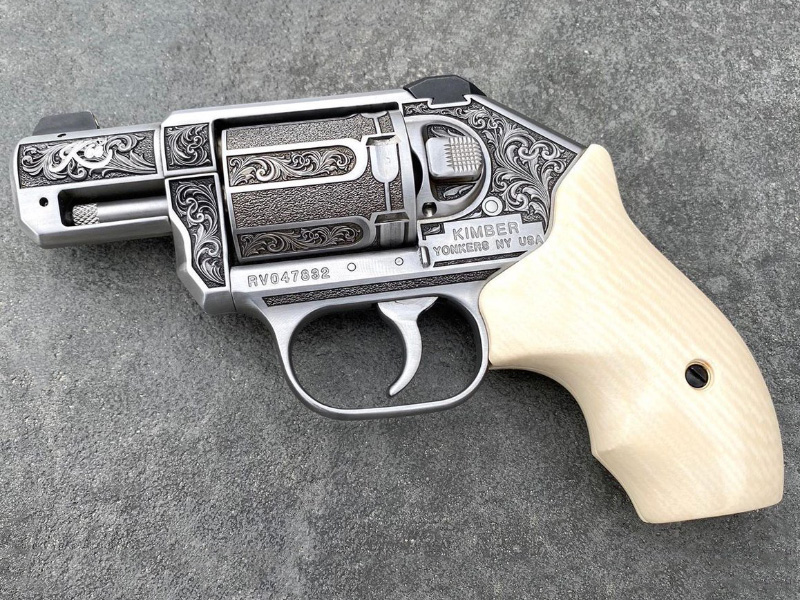 Deep Laser Engraved Gun Cylinder with Metal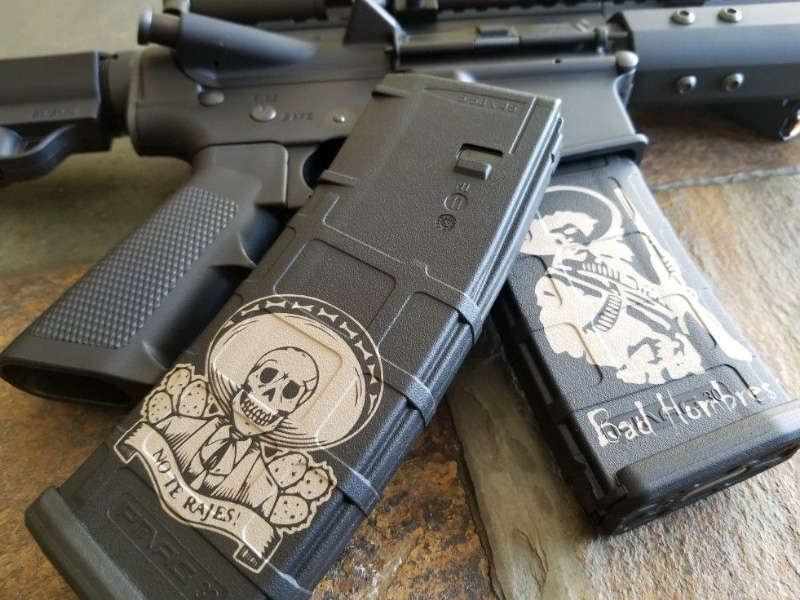 Laser Stippling PMAG with Polymer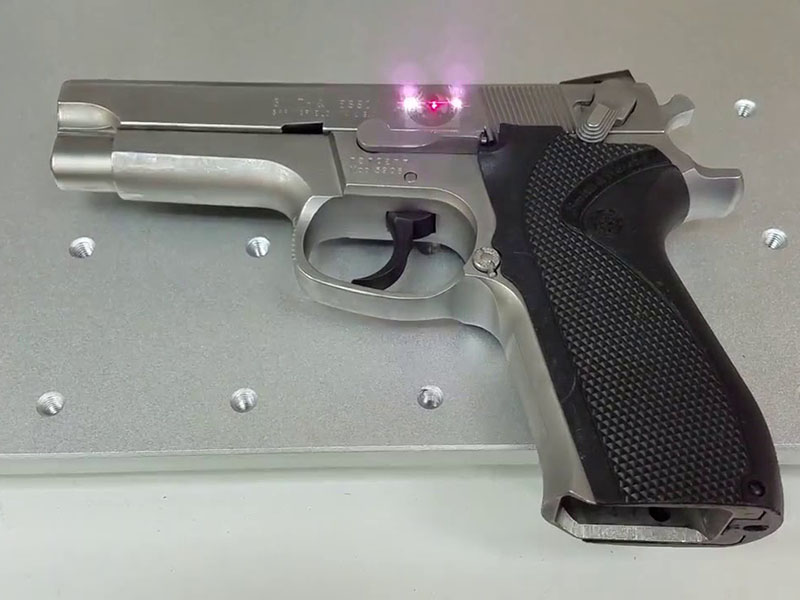 Laser Engraved Gun Barrel Project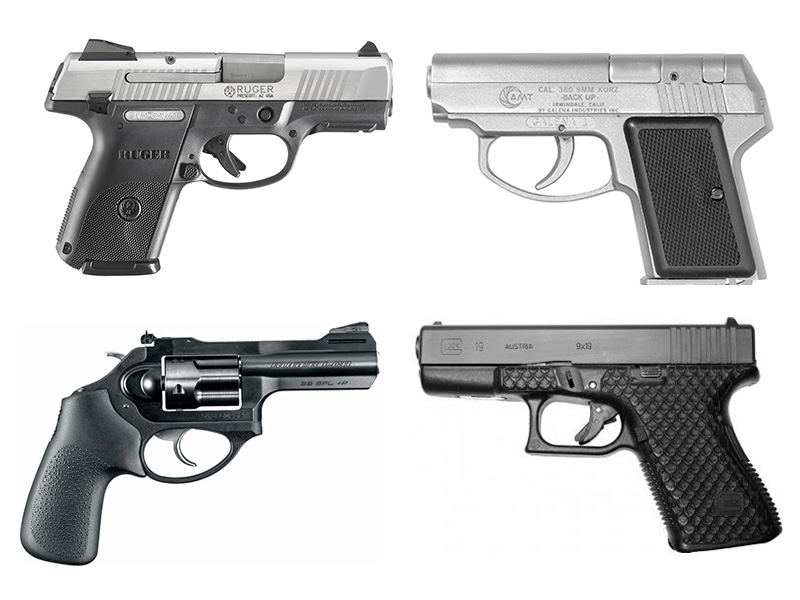 Laser Engraved Handguns Projects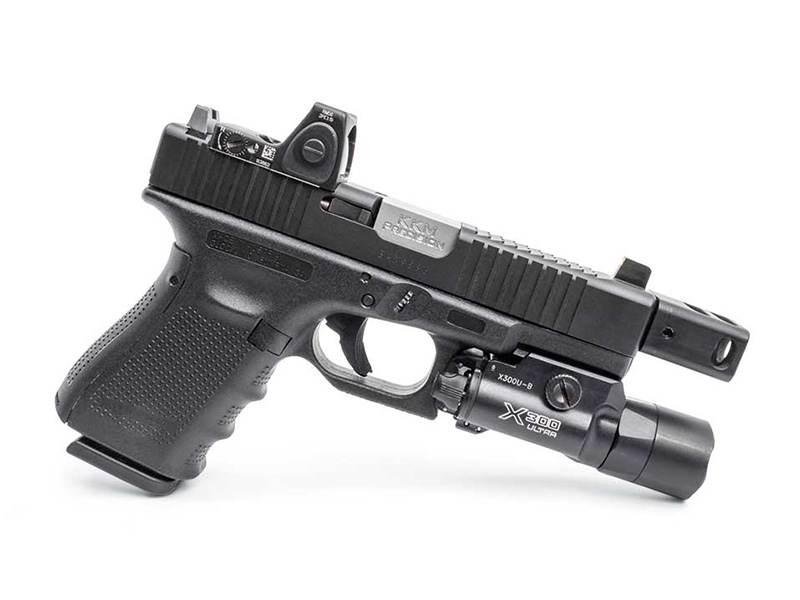 Laser Stippling Gun Parts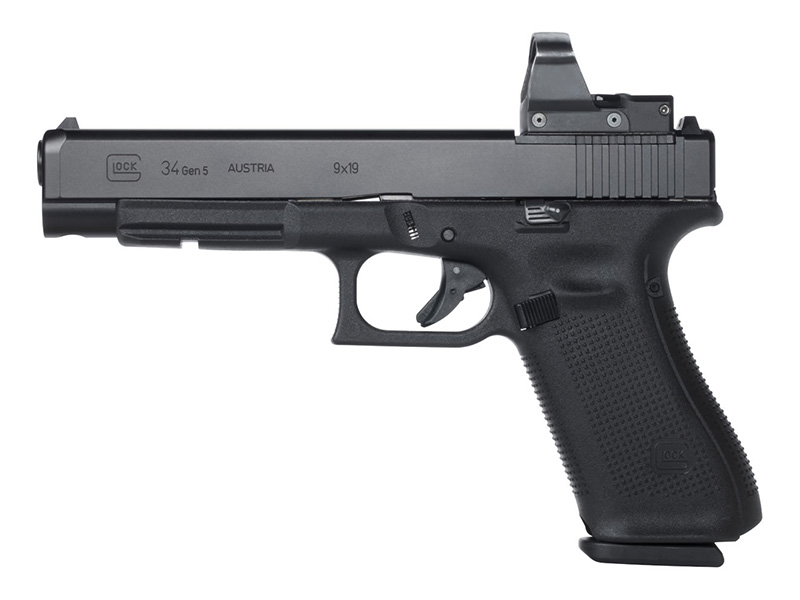 Gun Laser Engraver Project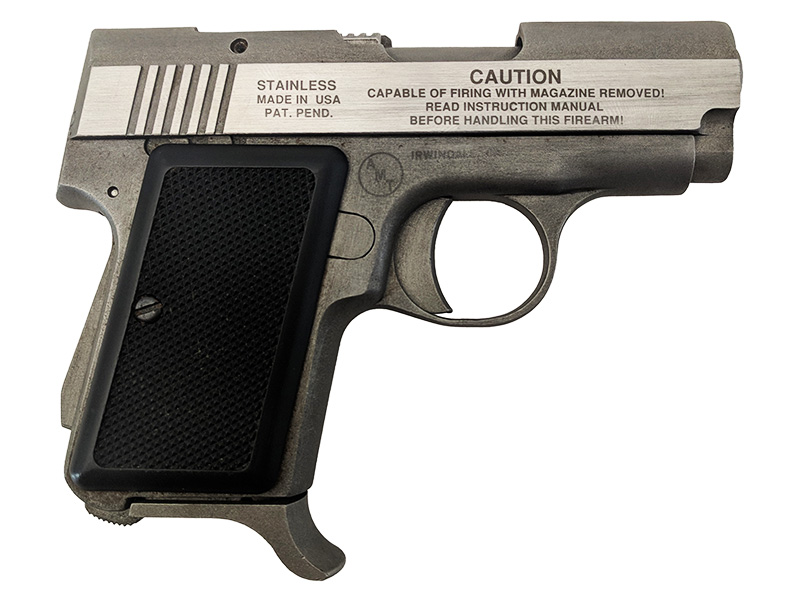 Laser Gun Engraving Machine Project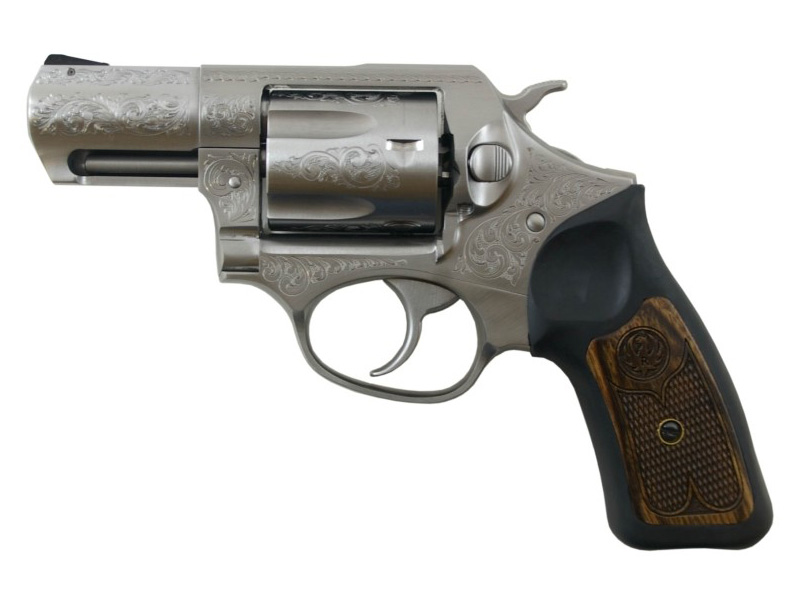 Laser Gun Stippling Machine Project
Color Engraving on Guns
Color engraving is a newly emerging laser marking process. When the metal materials such as stainless steel, chromium, titanium and other metal materials are irradiated with laser pulses to provide controllable and precise heat injection, it can produce colorful oxides. Therefore, laser stippling machines can be used to make a certain area of the metal surface have different colors to obtain colors logo. Research has found that the key to achieving colorization of metal surfaces lies in strict control of the laser pulse energy and pulse width. High-frequency, low-pulse energy lasers are more suitable for this application, and because of their adjustable pulse parameters and good beam quality, fiber lasers are the most suitable choice.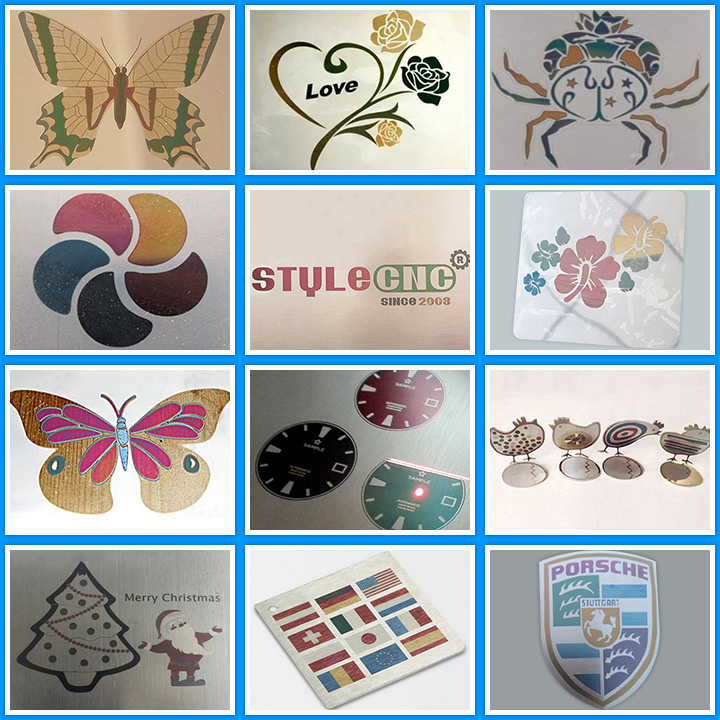 STYLECNC provides full types of fiber laser gun engravers with different functions & styles for your laser gun stippling plans, projects, and ideas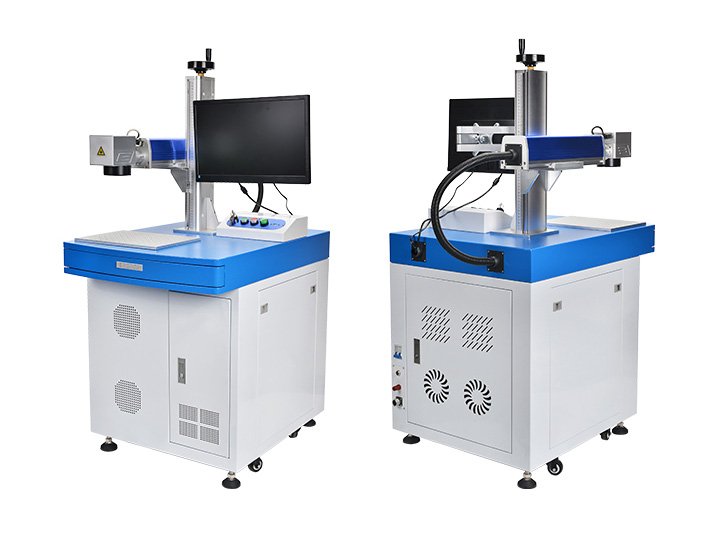 Desktop Laser Gun Engraving Machine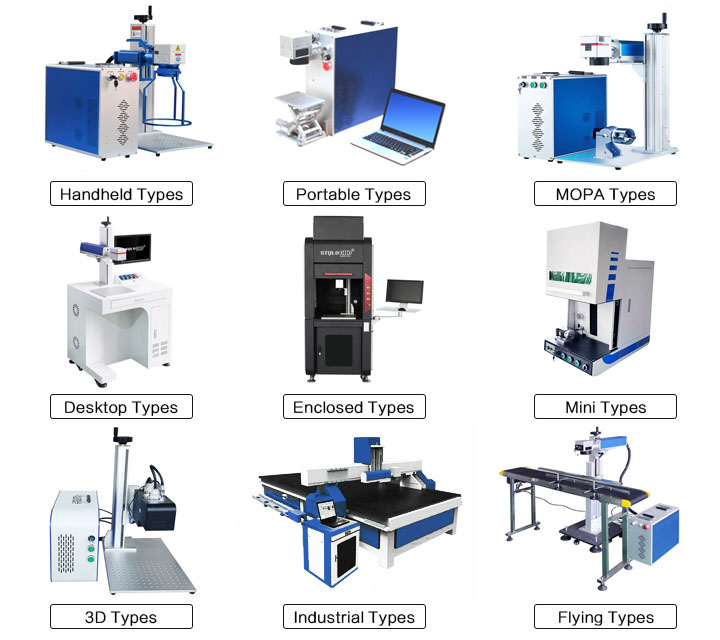 Fiber Laser Engravers for Guns
Types of Guns, Firearms, Weapons
Shotguns
A shoulder-fired long gun with no rifling in the barrel, designed to shoot a large number of small projectiles ("shot") rather than a single large projectile ("a bullet").
Revolvers
A revolver is a firearm that has a cylinder with a number of chambers. These chambers are designed to be manually loaded with cartridges of the appropriate caliber and then, as the cylinder rotates into position under the hammer, the trigger can be pulled, releasing the hammer causing the cartridge to be fired.
Craft Weapons
According to Small Arms Survey, "craft production of small arms refers principally to weapons and ammunition that are fabricated largely by hand in relatively small quantities. Craftproduced small arms range from rudimentary pistols and shotguns to more advanced assault rifles." The homemade guns are included in this category. Homemade guns are crude firearms roughly made from basic, household materials.
Rifles
A relatively long-barreled firearm, fired from the shoulder, having a series of spiral grooves cut inside the barrel (a process called 'rifling') imparting a rapid spin to a single projectile.
Pistols
Pistols are firearms designed for a more automatic operation. Cartridges are loaded into an ammunition magazine which is inserted into the firearm. As long as cartridges are present in the ammunition magazine and the firearm is functioning properly, the action of the firearm is responsible for the feeding and chambering of the cartridge and the extraction and ejection of the cartridge case once the cartridge is fired. They can be designed to fire semi-automatically or fully automatic. Semi-automatic operation requires a pull of the trigger to fire each cartridge. Fully automatic operation allows for multiple cartridges to be fired with a single trigger pull for as long as ammunition is available to be fired.
Sub-Machine Guns
A hand-held, lightweight machine gun consisting of relatively low-energy handguntype cartridges and fired from the hand, hip, or shoulder.
Machine Guns
A machine gun is a fully-automatic firearm. This means the weapon will continue to load and fire ammunition until the trigger, or other activating device, is released, the ammunition is exhausted, or the firearm is jammed.
Other Types
Air, gas, and antique guns, light weapons.
International Shipping Around the World
All the CNC laser machines can be shipped worldwide by sea, by air or by international express logistics via DHL, FEDEX, UPS. You are welcome to get a free quotation by filling up the form with name, email, detailed address, product and requirements, we will shortly contact you with the full information including the most suitable delivery method (fast, secure, discreet) and freight.