Do you have an idea to DIY your logo, sign, artwork, pattern, photo, name, number, letter or text on YETI Ramblers, YETI Tumblers, YETI Cups or YETI Mugs in 2023? Do you want to leave a permanent mark on YETI Ramblers, YETI Tumblers, YETI Cups or YETI Mugs without any stickers or ink to peel off? A laser engraving machine will help you to finish it.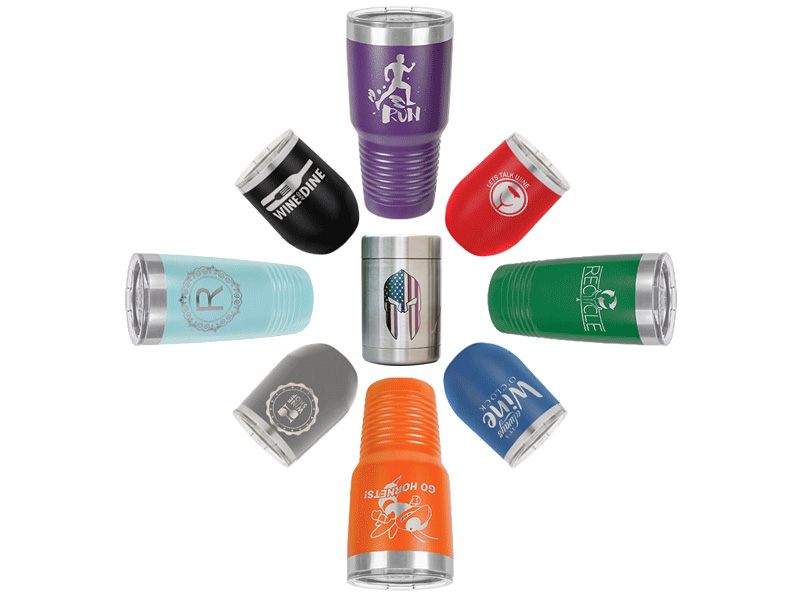 What is a Laser Engraver for Cups, Mugs, Tumblers or Ramblers?
A laser engraver is a power tool that adopts fiber or CO2 laser beam to leave a permanent mark with logos, letters, signs, names, monograms, glitters, vinyls, patterns, or pictures on the 2D or 3D surface of an object. A fiber laser engraver is usually used to engrave white, black, grey or colors on metal mugs (stainless steel, titanium, copper, brass, silver, gold). A CO2 laser engraver is better at nonmetal cups (ceramic, wood, plastic, acrylic, paper, glass, stoneware, melamine).
How to Laser Engrave Cups, Mugs, Tumblers or Ramblers?
Laser engraving machines adopt laser beam to mark label that has been made by graphic utilities. There are both 2D laser engraving machines for flat surfaces, and 3D laser engraving machines for curved surfaces.
A laser engraver is controlled by CNC programming, with a rotary attachment, it can automatically complete a engraved work on YETI cups, mugs, ramblers, or tumblers.
A laser engraver has six different laser marking processes include annealing engraving, marking, staining, foaming, removing and carbonizing, which is widely used in industrial manufacturing applications, school education, small businesses, home business, small shop and home shop.
Types of Laser Engraving Machines for Mugs, Cups, Tumblers and Ramblers?
2023 Best Fiber Laser Engraver for YETI Tumblers, Ramblers, Mugs and Cups of Metals.
There are three types of fiber laser engravers for option: desktop fiber laser engravers, handheld fiber laser engravers and portable fiber laser engravers.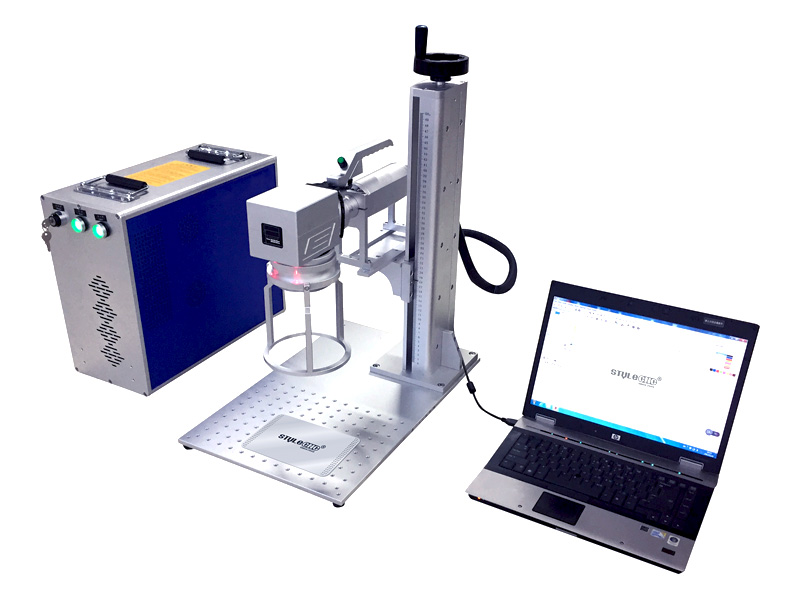 Handheld Fiber Laser Engraver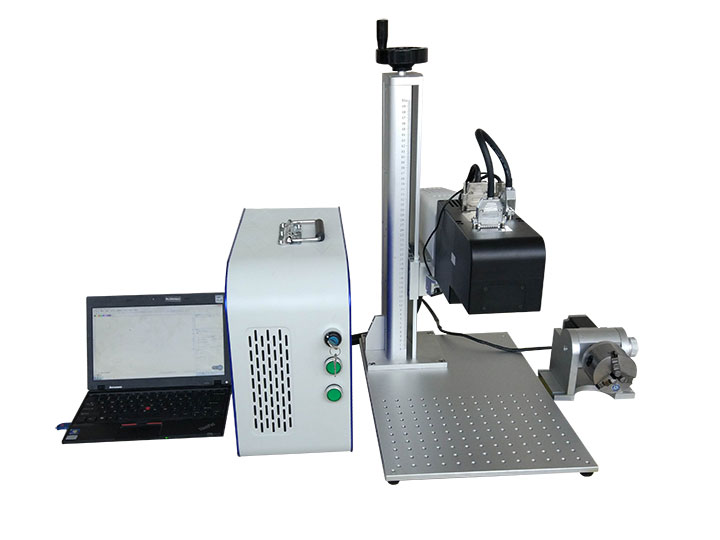 3D Fiber Laser Engraver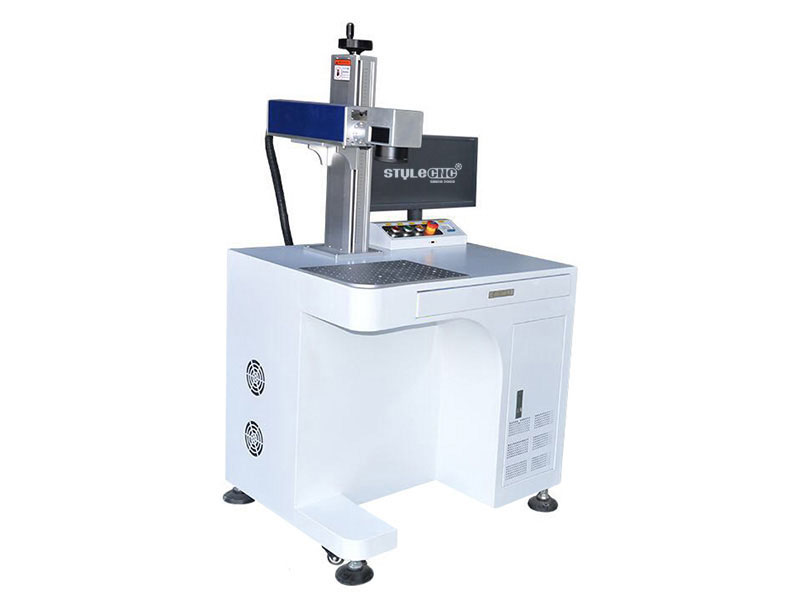 Desktop Fiber Laser Engraver
Fiber Laser Engraved YETI Cup Projects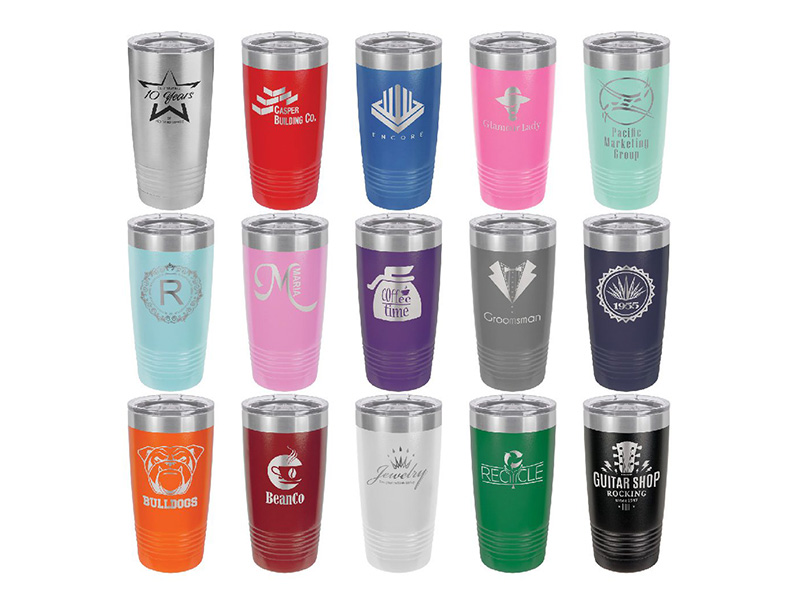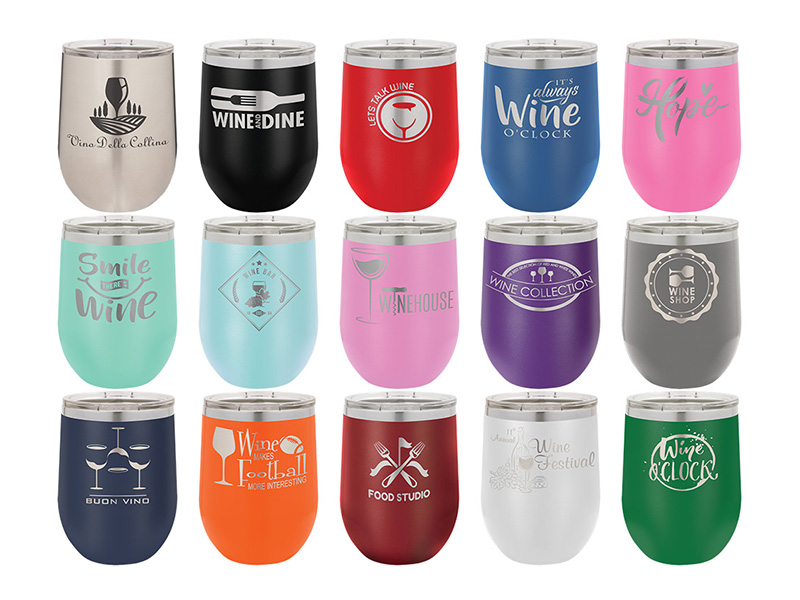 2023 Best CO2 Laser Engraver for YETI Cups, Mugs, Ramblers and Tumblers of Nonmetals.
There are two types of CO2 laser engravers for option: CO2 laser engraving machines and CO2 laser marking machines. For a CO2 laser marking machine, we also have three types: desktop, handheld and portable.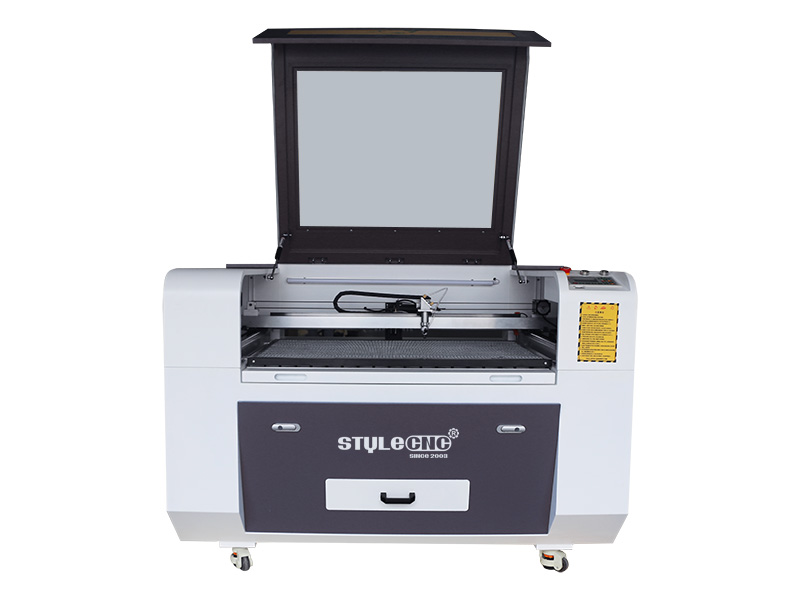 CO2 Laser Engraving Machine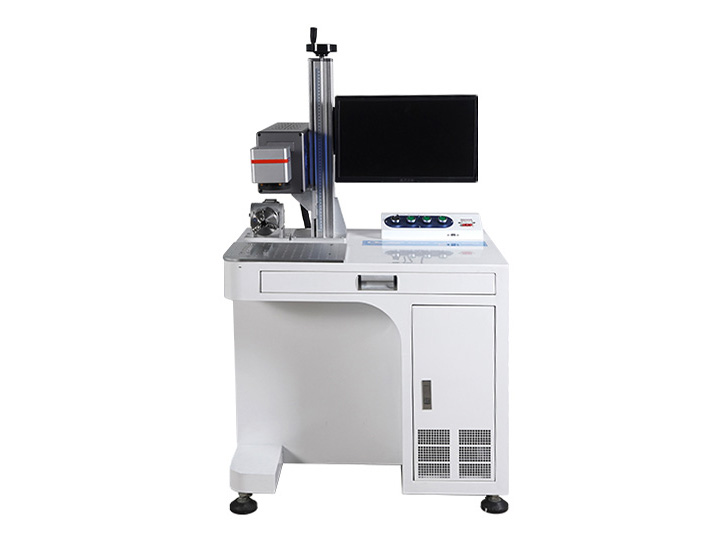 CO2 Laser Marking Machine
CO2 Laser Engraved Coffee Mug Projects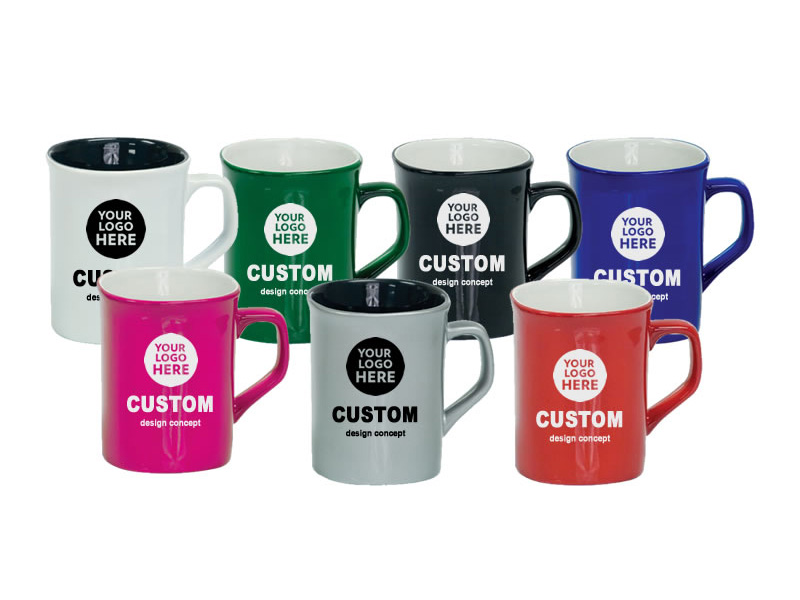 2023 Best UV Laser Marking Machine for Cups, Mugs, Ramblers and Tumblers of Crystal, Glass, or Ceramic.
UV laser marking machine is a type of precision laser etching system with 355nm ultraviolet laser wavelength to engrave cups of crystal, glass, or ceramic.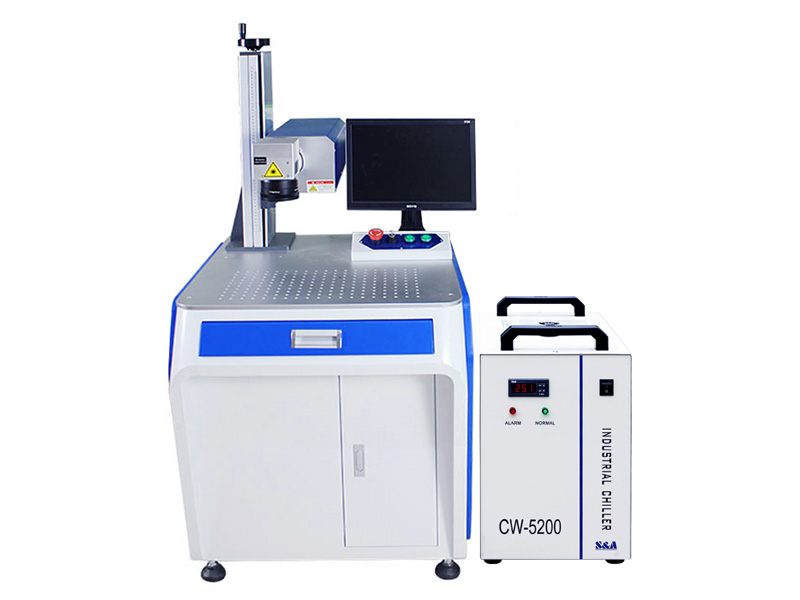 UV Laser Marking Machine
UV Laser Engraved Glass Cup Projects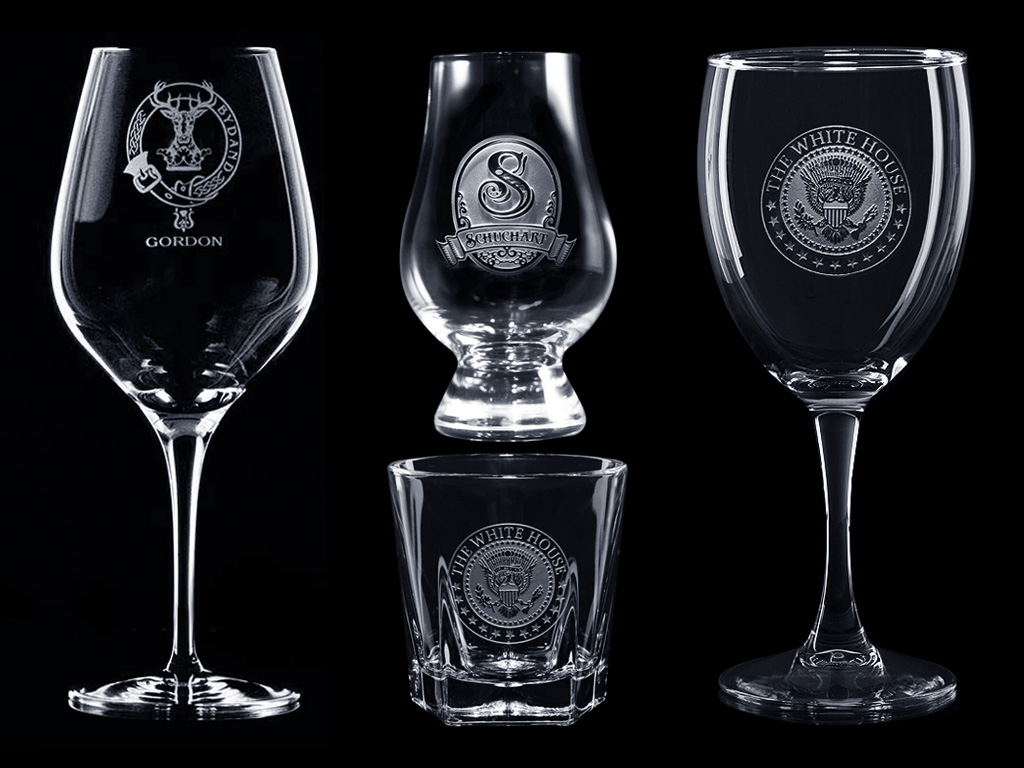 2023 Top Rated Color Laser Engravers for YETI Mugs, Cups, Tumblers and Ramblers
There are three types of MOPA laser engravers for color engraving: desktop color laser engravers, handheld color laser engravers and portable color laser engravers, of course, a 3D laser engraver equipped with MOPA fiber laser source can also engrave colors on stainless steel.
Color Laser Engraver
MOPA Fiber Laser Engraver for Color Engraved YETI Ramblers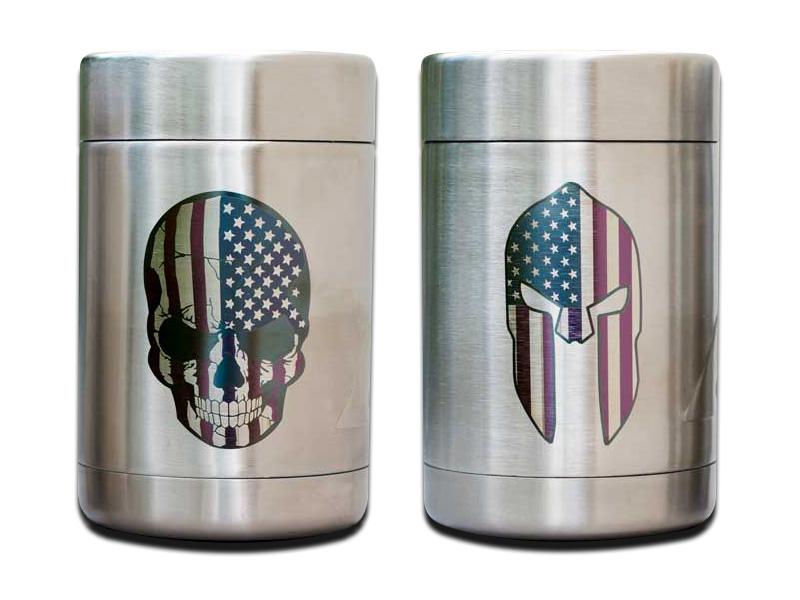 Tips: All of the laser engravers should be equipped with a rotary attachment for YETI Cups, Mugs, Tumblers, Ramblers.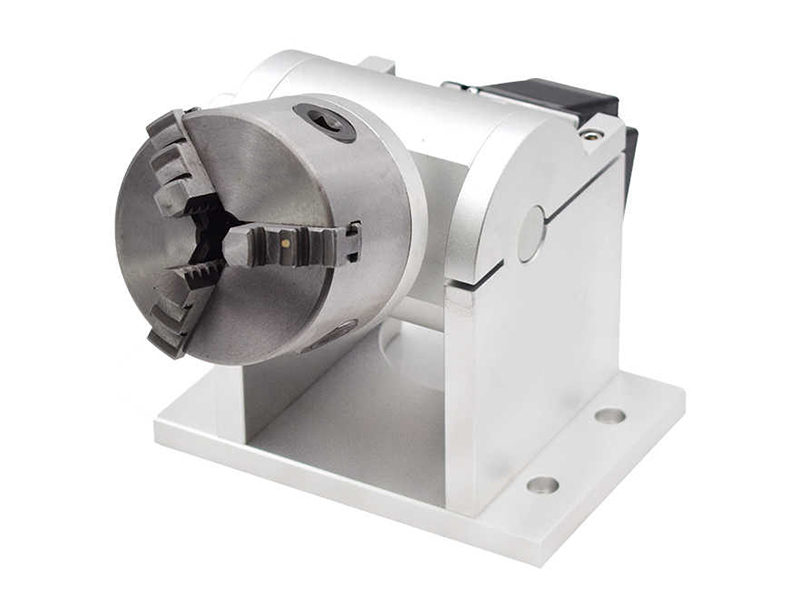 Types of Mugs, Cups, Tumblers or Ramblers
There are many types of mugs and cups, which can be classified according to materials: ceramic mugs, glass mugs, plastic cups, stainless steel mugs, stone mugs, cloisonne cups; They can be divided into daily cups, advertising cups, promotional cups, vacuum cups, and health care cups according to their functions cups; They can be divided into acacia cups, couple cups, couples cups according to the moral; They can be divided into single-layer cups, double-layer cups, vacuum cups, nano cups, energy cups, ecological cups according to the structural process.
Plastic Cups
Plastic cups are loved by many people because of their changeable shapes, bright colors, and fear of being beaten. They are very suitable for outdoor users and office workers. Generally speaking, the bottom of the plastic cup has a logo, which is the number on the small triangle. The common one is "05", which means that the material of the cup is PP (polypropylene). The cup made of PP has good heat resistance, the melting point is between 170℃ and 172℃, and the chemical properties are also relatively stable. It is relatively stable to other chemical reagents except being corroded by concentrated sulfuric acid and concentrated nitric acid. But the problem of ordinary plastic cups is very common. Plastic is a polymer chemical material. When the hot water or boiling water is filled in a plastic disposable cup, the polymer will easily precipitate and dissolve into the water, which is harmful to human health after drinking. And the internal microstructure of the plastic has a lot of pores, where dirt is hidden, and bacteria will grow if it is not cleaned. Therefore, the selection of plastic cups is very important for the selection of plastic materials. Food grade plastics that meet national standards must be selected. That is PP material.
Ceramic Mugs
The colorful ceramic water glasses are very flattering, but in fact, there are huge hidden dangers in those bright paints. The inner wall of a low-cost colored ceramic cup is usually coated with a layer of glaze. When the glazed mug is filled with boiling water or beverages with high acidity and alkalinity, some toxic elements of aluminum and other heavy metals in the glaze will easily precipitate out and dissolve into the liquid. At this time, people drink liquids with chemicals, and the human body will be hurt. It is best to use a natural mug for the ceramic cup. If you can't resist the temptation of color, you can reach out to touch the color surface. If the surface is smooth, it means that it is under-glaze or mid-glaze, which is relatively safe; if it is uneven, use your nails to pull it. There will also be shedding, which means that it is a glaze and it is best not to buy it.
Paper Cups
At present, almost every family and unit will prepare paper disposable cups, which can be thrown away once used by one person. It is hygienic and convenient, but such a common cup hides many problems. There are three types of paper cups on the market: the first one is made of white cardboard and cannot contain water and oil. The second is a wax-coated paper cup. As long as the water temperature exceeds 40°C, the wax will melt and release the carcinogen polycyclic aromatic hydrocarbons. The third type is paper-plastic cups. If the selected materials are not good or the processing technology is not enough, the process of hot melting or application of polyethylene to the paper cups will cause cracking changes and produce carcinogens. In order to increase the toughness and rigidity of the cup, the paper cup will add plasticizer. If the dosage is too large or illegal plasticizers are used, the hygiene status is difficult to guarantee.
Glass Mugs
The first choice for drinking glasses should be glasses, especially for office and home users. Glass is not only transparent and beautiful, but of all materials, glass is the most healthy and safe. The glass is made of inorganic silicates. It does not contain organic chemicals during the firing process. When people use the glass to drink water or other drinks, there is no need to worry about the chemicals being drunk into the belly; And the glass surface is smooth, easy to clean, bacteria and dirt are not easy to grow on the wall of the cup, so people drink water from the glass is the healthiest and safest. However, it should be noted that the glass is most afraid of thermal expansion and contraction, and the glass with a low temperature should not be filled with hot water immediately to prevent bursting.
Stainless Steel Mugs
The advantages of stainless steel mugs are sturdiness, rust and corrosion resistance. However, stainless steel cups are alloy products and contain more heavy metal substances, such as nickel, chromium, manganese, etc. If used improperly, these heavy metal substances are easily released and endanger health. Therefore, in daily use, be careful not to use stainless steel cups to hold acidic drinks, such as juice, coffee, carbonated drinks; it is not allowed to hold soy sauce, vinegar, vegetable soup, tea for a long time, because the electrolyte in these foods may be heavy metals in stainless steel react chemically, causing heavy metals to be precipitated. When washing stainless steel cups, do not use strong alkaline or strong oxidizing chemicals such as soda, bleaching powder, etc. These substances are also easy to chemically react with stainless steel.
Enamel Mugs
Enamel drinking glass is also a good choice. Enamel is a composite material that inorganic glass material is melted and solidified on metal through thousands of degrees. Enamel coating on the metal surface can prevent rust, so that when the metal is heated, it will not form an oxide layer on the surface and can resist the erosion of various liquids. Enamel products do not contain harmful substances such as lead, are easy to carry and clean, and are widely used as eating utensils and washing utensils used in daily life. The enamel cup has a disadvantage. The enamel cup is afraid of knocking and the surface is prone to breakage. Some studies have shown that the damaged enamel cups are prone to release harmful substances when holding beverages, and should be decisively eliminated.
FAQs
Is a Laser Machine Easy to Engrave Cups?
You can use the engraving and etching functions of the laser machine to create a beautiful matte effect and etch custom logos and patterns on almost any cup. The rotary attachment makes engraving cups a breeze, you can easily set and engrave cups, vases and wine bottles of different sizes. When the laser machine etches the pattern on the workpiece, the rotary attachment will rotate the workpiece. There is no need to do any special measurement work to create this custom etching work.
How to Laser Engrave Mugs?
Step 1, Open the file and adjust the settings according to your laser power. Send your work to the laser engraver.
Step 2, Place the YETI mug on the rotary attachment and set the focus. Press the "Start" button and observe whether the laser beam leaves a permanent mark.
Step 3, Just rinse off the residue to show a beautifully contrasting design on the YETI mug.
What Materials of Cups Can be Engraved with a Laser Machine?
A fiber laser is commonly used to engrave on stainless steel, aluminum, titanium, sliver, gold and other metal materials. A CO2 laser is commonly used to engrave on wood, MDF, plywood, glass, and acrylic. A UV laser is commonly used to engrave on plastic, acrylic, and glass.
How Much Does a Laser Mugs Engraving Machine Cost?
The YETI mugs laser engraver cost is composed of the following items: 1. spare parts (laser generator, machine frame, laser tube, laser lens, laser power supply, laser mirror, laser engraving head, servo motor or stepper motor, gas storage tank, gas cylinder, water chiller, dust extractor, dryer, air cooling filer, air compressor, CNC controller). 2. laser engraving software and laser engraving system. 3. shipping costs. 4. tax rates. 5. customs clearance. 6. service and technical support. A CO2 laser engraving machine cost is from $2,400.00 to 70,000.00. A fiber laser engraving machine cost is from $3,000.00 to 28,500.00. A UV laser engraving machine cost is from $10,000.00 to 30,000.00.
How to Buy an Affordable Laser Cups Engraving Machine in 2023?
1. Consult:
We will recommend the most suitable laser cup marking machines to you after being informed by your requirements.
2. Quotation:
We will offer you with our detail quotation according to the consulted laser mug engraver machine for cups. You will get the most suitable specifications, the best accessories and the affordable price.
3. Process Evaluation:
Both sides carefully evaluate and discuss all the details (specifications, technical parameters and business terms) of the order to exclude any misunderstanding.
4. Placing an order:
If you have no doubts, we will send the PI (Proforma Invoice) to you, and then we will sign a contract with you.
5. Production:
We will arrange the laser mug marking machine production as soon as receiving your signed sales contract and deposit. The latest news about production will be updated and informed to the laser cup engraver machine buyer during the production.
6. Quality Control:
The whole production procedure will be under regular inspection and strict quality control. The complete CNC laser mug engraving machine will be tested to make sure they can work very well before out of factory.
7. Delivery:
We will arrange the delivery as the terms in the contract after the confirmation by the buyer.
8. Custom Clearance:
We will supply and deliver all the necessary shipping documents to the CNC laser cup etching machine buyer and ensure a smooth customs clearance.
9. Support and Service:
We will offer professional technical support and free service by Phone, Email, Skype, WhatsApp, Online Live Chat, Remote Service. We also have door-to-door service in some areas.
Up to now, You should know how to personalize a YETI tumbler? how to monogram a YETI cup? how to Customize a YETI rambler? how to decorate a YETI mug? It is very easy with a laser engraver. If you have an idea to make money with a rotary laser engraving machine, don't hesitate to tell us, we'll give you the best 2D/3D laser engraving solutions for your business.