2023 best industrial laser foam cutting machine is used to cut EVA foam, EPS foam, XPS foam, PE foam, Styrofoam, rubber to make foam molds, foam letters, foam inserts, foam packaging, gun case, pelican cases, boat flooring, filter mats & pads, car floor decking from teak. Now the cheapest foam laser cutter for sale at cost price.
Demonstration Video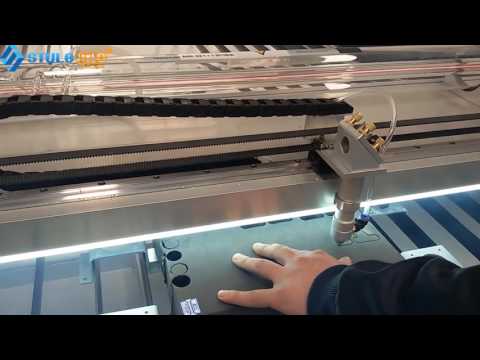 Product Details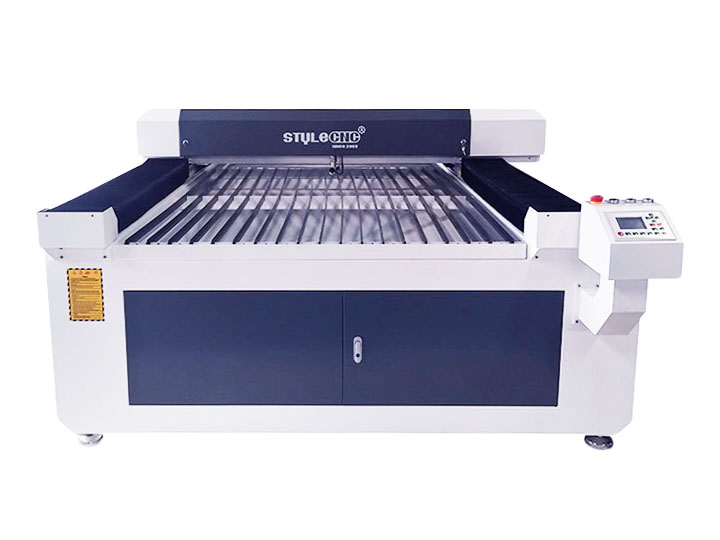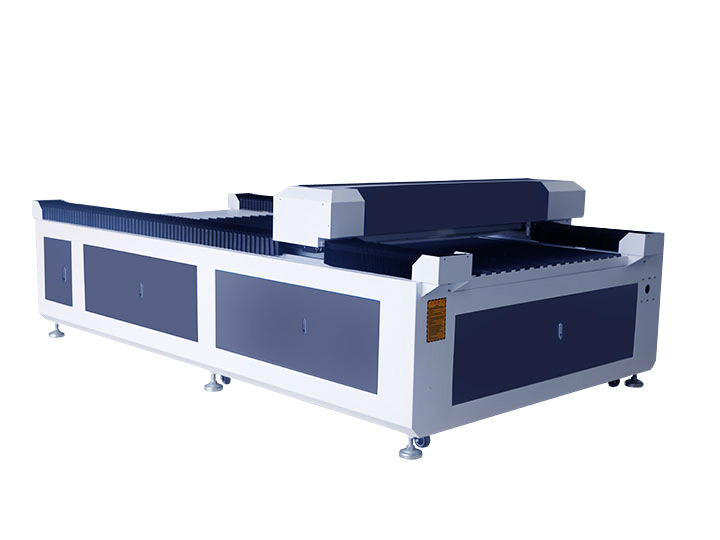 What Is A Laser Foam Cutting Machine?
Laser foam cutting machine is an automatic foam laser cutter with CNC controller to cut foam and sponge. At present, the high temperature of the laser machine is mainly used for cutting, because the laser beam fine cutting is not easy to be deformed, the cut is smooth, and there is no sticky edge. It has the advantages of high cutting efficiency, accurate cutting size and high precision. The foam laser cutting machine is mainly used for cutting foam materials. It can cut rigid foam, soft foam, and plastic into squares, rectangles, strips, and more profiles and shapes, and input any graphics into the computer for cutting.
Why Use Laser Cut Foam? – Benefits & Advantages
The open working platform of the laser foam cutting machine facilitates the placement of processed materials, and can cooperate with the large-size honeycomb adsorption platform working in the assembly line to meet the processing of large-format materials. And it can meet the needs of small industries such as model industry, handicraft industry, bamboo product industry and so on. Optional functions such as auto focus, red light positioning. which can make this laser foam cutter perfect and maximize its functions. Really achieve multi-function and multi-purpose, time-saving and efficient. The optical path part adopts a hybrid optical path, which has a high utilization rate of light energy, a fully enclosed optical path and strong safety performance. Its control system adopts unique intelligent prediction algorithm and improved control algorithm to ensure high-speed processing, stable and efficient operation speed. The laser energy can be adjusted in real time, which greatly facilitates the operation of customers. Thirdly, the automatic compensation function of high-power cutting energy greatly improves the cutting effect. In short, this model can truly process a wide range of fabrics, with smooth cuts without flash, automatic closing, no deformation, and graphics can be designed at will through the computer and other functions.
2023 Top Rated Industrial Laser Foam Cutting Machine Features
1. The unique design by STYLECNC team, with high power laser tube to cut EVA foam boat flooring.
2. This foam laser cutting machine adopts the constant light path system for high precision laser cutting.
3. The integration of high strength frame type lathe bed structure, good rigidity, ensures the high stability of the laser cutting equipment.
4. Top brand guide rails be installed and debugged by precision collimator, ensure the high speed and high precision.
5. High power exhaust fan, make the cutting smoke exhaust more thoroughly.
2023 Best Industrial Foam Laser Cutting Machine Technical Parameters
| | |
| --- | --- |
| Model | STJ1325 |
| Working Area | 1300mm*2500mm |
| Laser Power | 150W-300W |
| Laser Type | CO2 laser tube |
| Driving System | Stepper motor |
| Transmission | Belt transmission |
| Guide Way | Taiwan Hiwin Square guide rails |
| Control System | Ruida control system |
| Lens and Mirrors | 3pcs mirrors and 1pcs lens from America |
| Working Table | Blade table |
| Cutting Speed | 0-4000mm/min |
| Power Supply | 220V/50HZ/60HZ |
| Graphic Format Supported | BMP, PLT, DST, DXF, AI |
| Software Supported | CorelDraw, PhotoShop, AutoCAD, TAJIMA |
Industrial Laser Foam Cutter Machine Details
Control Board for Laser Foam Cutter Machine: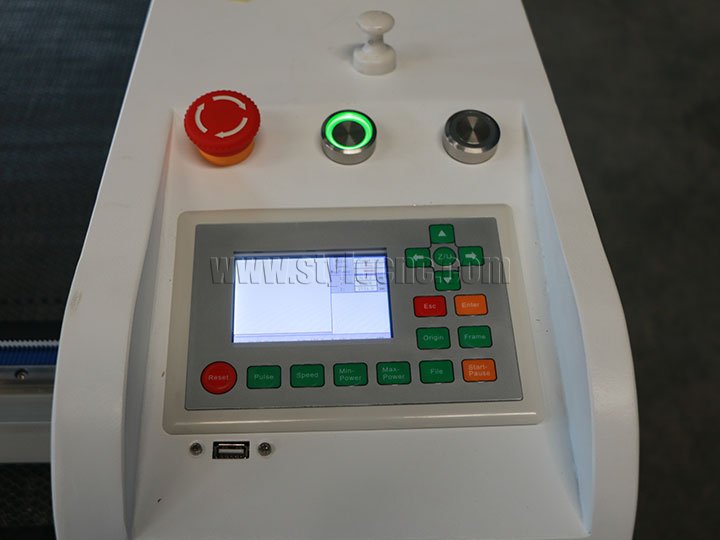 Laser Cutting Head for Foam Laser Cutter Machine: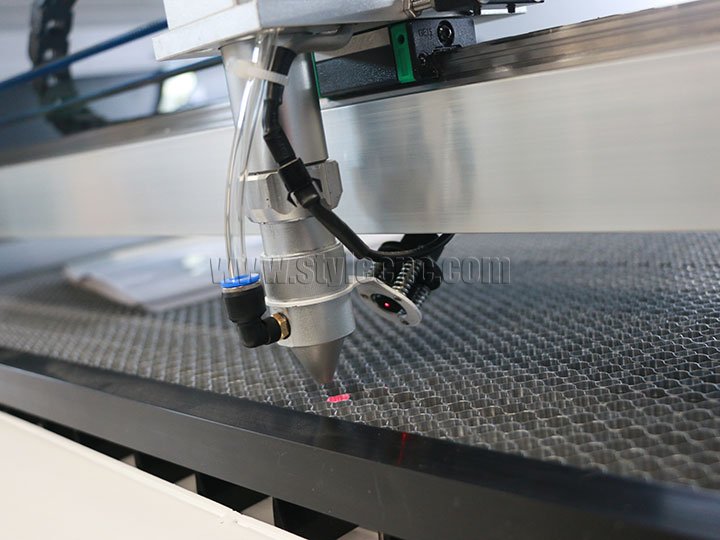 Electronic Box for Laser Foam Cutter Machine: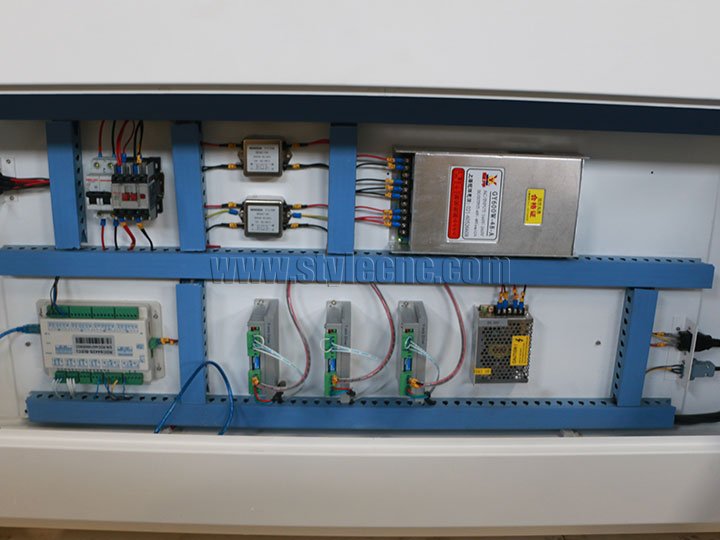 Blade Table for Foam Laser Cutter Machine: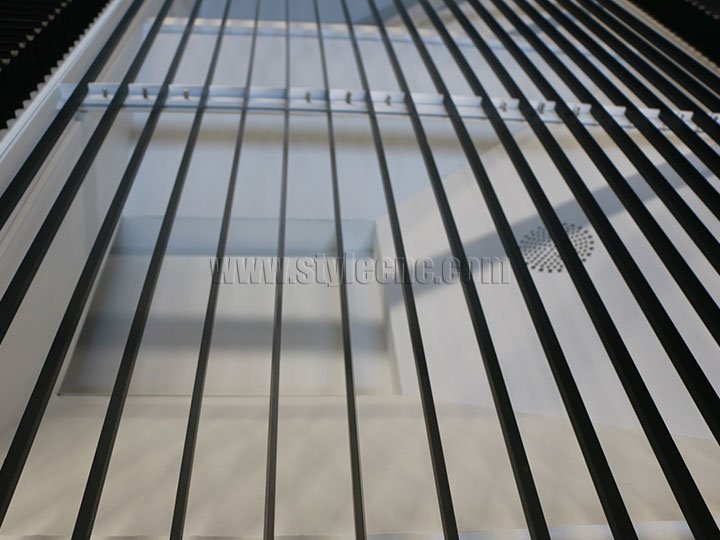 2023 Best Industrial Foam Laser Cutting Machine Applications
Foam laser cutter machine is suitable for cutting EVA foam, polyethylene foam, polystyrene foam (EPS), styrofoam, rubber, filter mats, self adhesive marine decking, car floor mat, non skid adhesive sheets, synthetic teak cabin sole, etc.
The foam laser cutter machine can also cut double-color plate, organic glass, acrylic, wood, paper, leather, fabric, rubber and other non-mental materials, suitable for advertisement signs and marks making, handicraft industry, wood and bamboo industry, printing industry, clothing and leather industry, garment industry, decorative industry, photo frame making etc.
2023 Best Industrial Laser Foam Cutting Machine Projects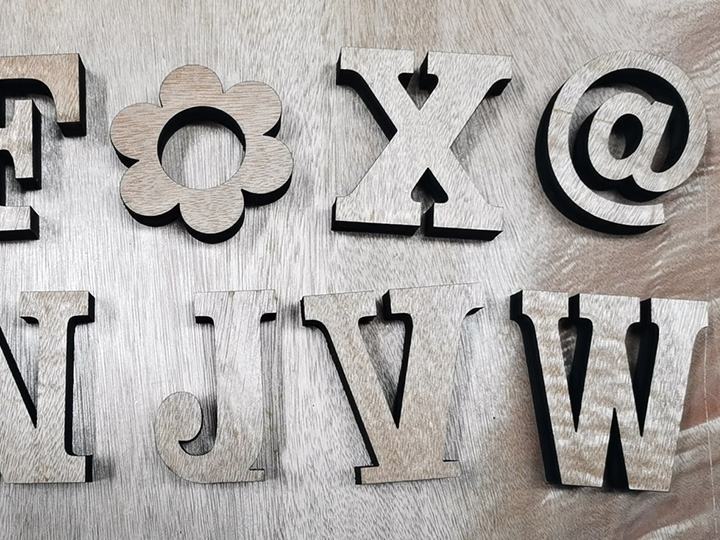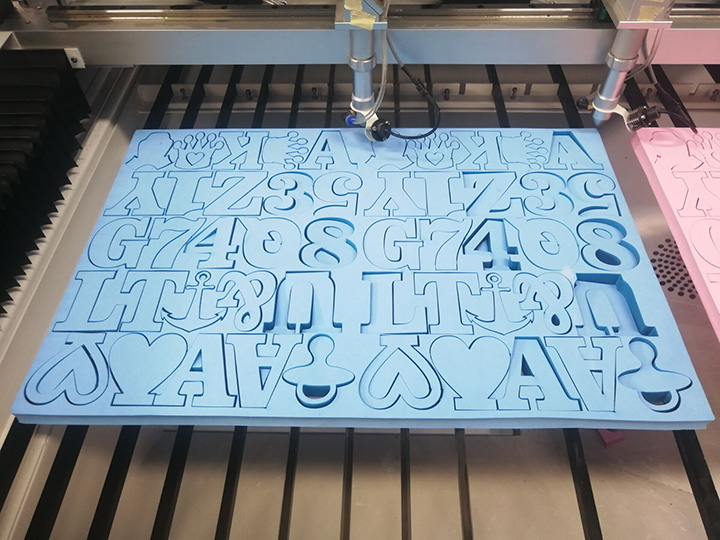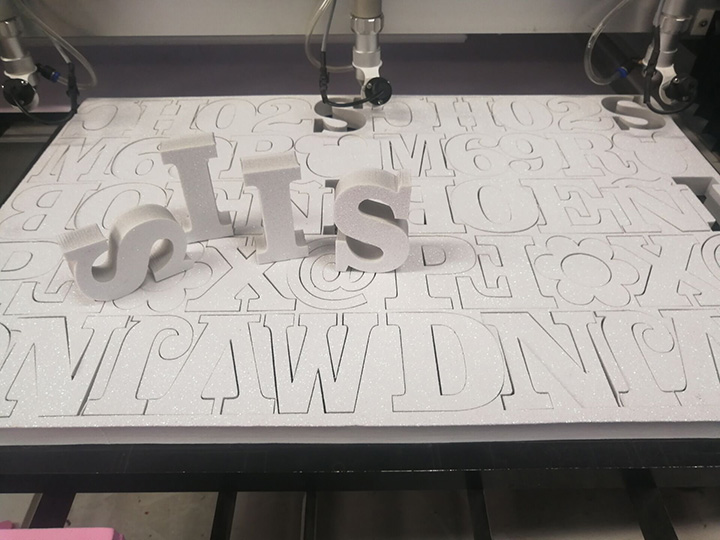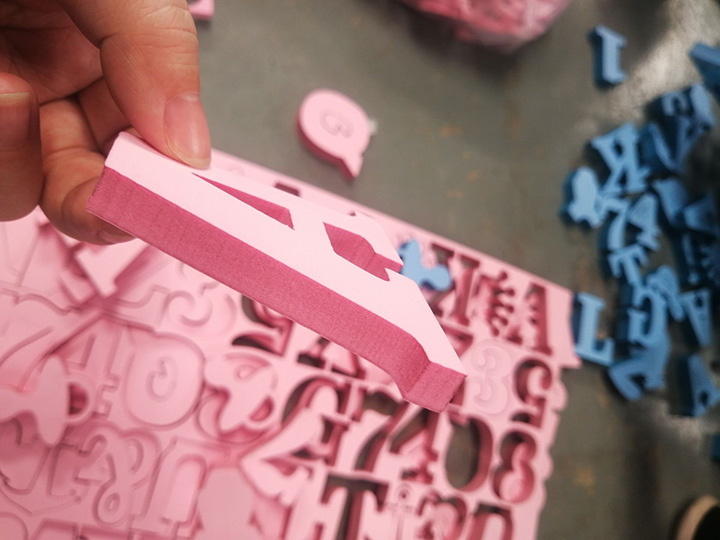 The projector can be optional for eliminating error, improve the output and reduce the cost: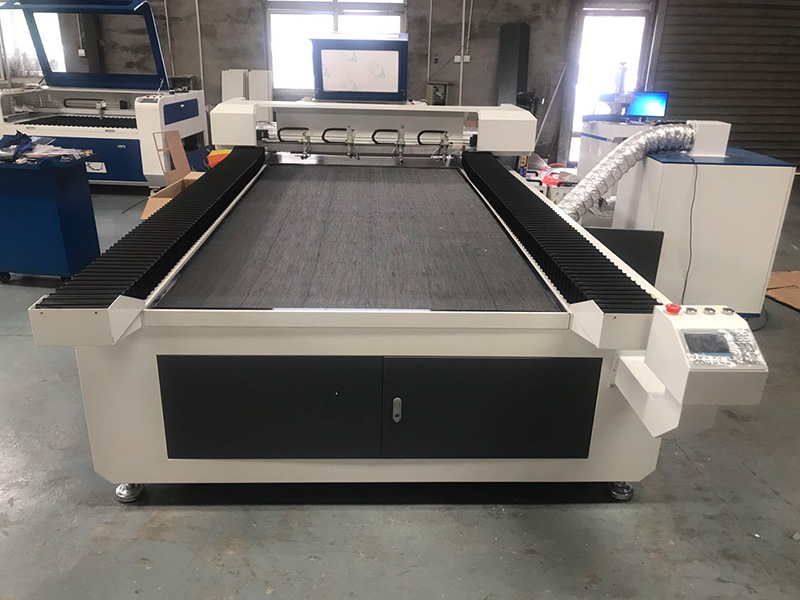 If you need to mill some special designs, foam CNC router machines will meet your requirements: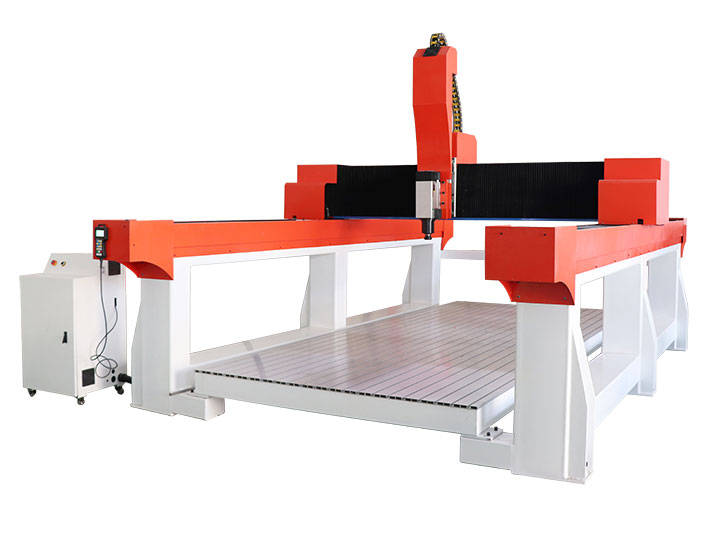 International Shipping Around the World
All the CNC laser machines can be shipped worldwide by sea, by air or by international express logistics via DHL, FEDEX, UPS. You are welcome to get a free quotation by filling up the form with name, email, detailed address, product and requirements, we will shortly contact you with the full information including the most suitable delivery method (fast, secure, discreet) and freight.
Customer Reviews and Testimonials
josh woulfe

from Australia

We bought the machine for wood and MDF cutting, the cutting effect is very good,cutting speed is also very quick. i like STYLECNC laser cutter. highly recommended!