Looking for a flatbed vinyl cutter or vinyl cutting plotter for custom stickers, vinyl labels, vinyl lettering, vinyl wall decals, or vinyl signs for hobbyists, home shop, or industrial plans? Review 2023 best flatbed vinyl cutter & vinyl cutting plotter for digital printing & signage. Now the affordable flatbed vinyl cutter plotter for sale at cost price within your budget.
Demonstration Video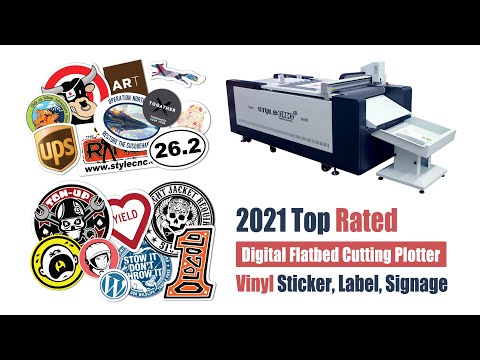 Product Details
Flatbed cutting plotter is a type of smart CNC digital cutting machine with automatic cutting & finishing for vinyl stickers, vinyl labels, vinyl lettering, vinyl signs, vinyl lettering, digital printing & signage in home shop, small business, or industrial manufacturing. It's a vinyl roll feed cutter with automatic feeding & lifting platform and automatic vacuum chuck. Three knives are equipped on the digital cutting machine, one kisscut knife, one cutting knife, and one creasing wheel. One pen is equipped for writing and drawing. The digital cutter can precisely and quickly complete full cutting, half cutting, creasing and marking. Scribing, indentation, half-cutting, and full-cutting can be achieved at one time on the CNC digital cutter. In addition, CCD camrea is an important part to improve the cutting accuracy.
Vinyl is refer to polyvinyl chloride (PVC), which is a synthetic plastic polymer with durable, tough, and flame-retardant properties. Vinyl is the world's most versatile plastic, which is suitable for a wide range of applications.
Vinyl sticker is a wall decal cut with a flatbed vinyl cutting plotter. A vinyl sticker is also known as wall sticker, tattoo, it is used for hobbyists or commercial use as a sign to promote brand, service, or business on sandwich board, vehicle, or in a shop window. Vinyl label is also known as vinyl decal. Vinyl signage is a form of outdoor advertising. Most signs are now digitally cut with CNC vinyl cutting plotters which are capable of cutting a sign outdoor billboard on vinyl material.
Vinyl lettering is to cut vinyl out of individual letters. Vinyl lettering is to cut directly from colored vinyl material. Vinyl lettering is to cut from durable vinyl material to smooth surfaces.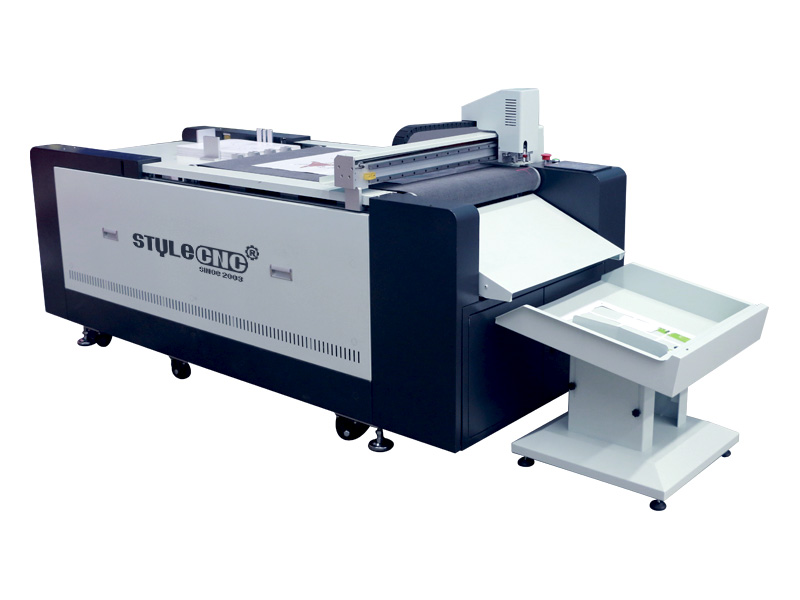 Digital Flatbed Vinyl Cutter Plotter Advantages
Accurate
The vinyl cutting machine meets the cutting precision: 0.3mm to 0.5mm.
Smooth
The oscillating cutting tool will assure the digital cutting machine to cut smoothly. And this cutting effects can hardly be done by laser cutter, die cutter or manual workers.
Delicacy
With the flatbed vinyl cutting machine for vinyl making, you can easily meet the market requirements for customized stickers, labels, signs, or designs.
Multi-Layer
This vinyl cutting plotter can cut several layers materials, and suitable for some custom vinyl cutting.
High Efficiency
Don't need any die mould, or die mould cutting machine, this cutting plotter can press mark, cutting and moulding on soft materials, such as paper, cardboard, fabric, leather, carton and more. Save much labor and cost.
High Performance
Taiwan TBI ball screw and high precision rack pinion will make the machine with low noise, high accurate transmission, long lifespan, and high precision.
Digital Flatbed Vinyl Cutting Plotter Features
High Speed
Max. cutting speed: 1200mm/s
The vinyl cutter machine is 3 to 5 times faster than traditional manual vinyl cutting.
Compatible
Digital flatbed vinyl cutting plotters support any design software which can output files in DXF or PLT format.
Eg: AutoCad, Coreldraw, AI, etc.
Material Saving
The digital vinyl cutting machine is computerized
Accurate and material saving.
User Friendly
All the sharp turnings can be controlled on the machine.
A free training is supported at our company or on your site, and we assure you can operate the vinyl cutting machine.
Multifunctional Cutting Head
The combination of multifunctional cutting head and holders are suitable for full cut, creasing wheel, kisscut, v-cut and laser red light positioning, and the camera can extract large contour to cut with CCD positioning.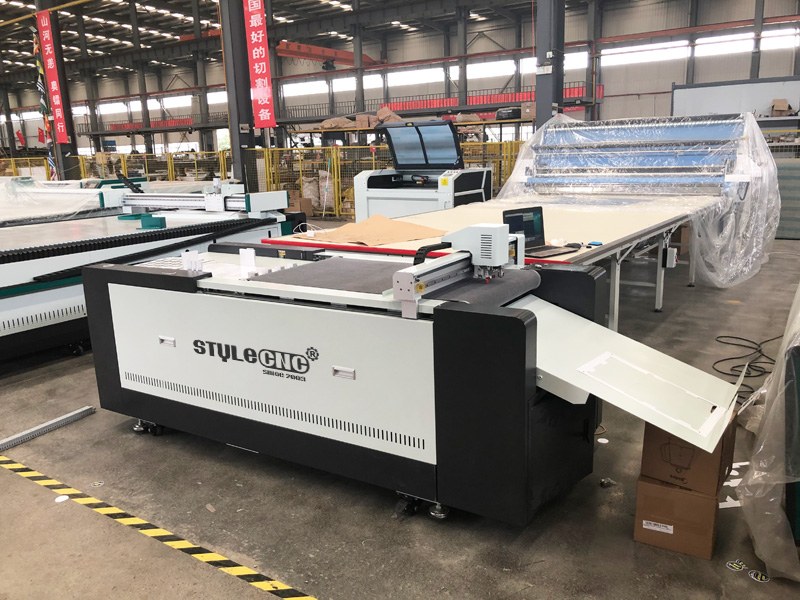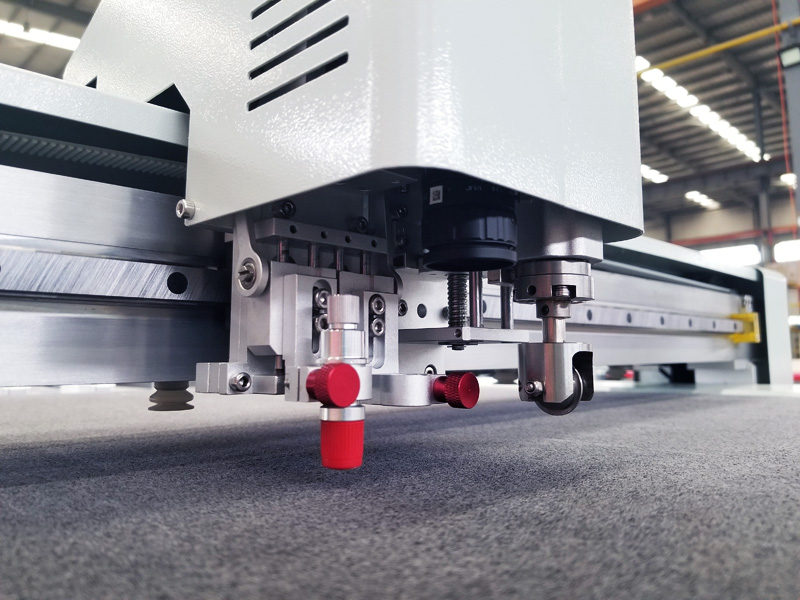 Innovative Features of Flatbed Vinyl Cutter for Sticker, Label, Signage
1. The new model complies with European Standard.
2. Special safety sensory device meets the European standard.
3. Divisional vacuum suction system, more stable and power saving.
4. Directly control on all sharp turnings on the machine, convenient and easy to operate.
5. Swiss high speed vibrating cutting tool is available for any depth setting of the blades.
Flatbed Vinyl Cutter & Cutting Plotter Specifications
| | |
| --- | --- |
| Model | STO1070 |
| Table Size | 1000mm*700mm |
| Tools | Oscillating Knife, Pneumatic Knife, Kiss Cut, V-cut Tool, Drag Knife, Creasing Wheel, Milling tool |
| Moving Speed | 800-1500mm/s |
| Overall Size | 2520mm*1080mm*1280mm (L*W*H) |
| Repeat Precision | ±0.05mm |
| Control Panel | LCD Touch Screen |
| Interface | Enternet Port |
| Drive System | Servo Motor, Linear Guide, Synchronous Belt, Screw |
| Rated Power | 2.2KW |
| Instruction System | HP-GL Compatible Format |
| Rated Voltage | 220V |
| Material Fixed Method | Vacuum Adsorption |
| Cutting Thickness | ≤80mm (According to Different Materials) |
| Auto Feeding System | Acuum Sucker Adsorpting Sheet |
Flatbed Vinyl Cutting Tables for Sticker, Label, Signage
Please choose the most suitable digital flatbed vinyl cutting table for yourself.
Your materials size shall determine the table size.
The digital flatbed vinyl cutting machine with an automatic conveyor system is most suitable for materials in roll shapes.
| | |
| --- | --- |
| Model | Table Size |
| STO1070 | 1000mm x 700mm |
| STO1625 | 1600mm x 2500mm |
| STO1630 | 1600mm x 3000mm |
Flatbed Vinyl Cutting Machine Applications
Digital flatbed vinyl cutting machine is specialized in soft material cutting. And this machine can also be used in a lot of areas such as digital printing, sign making, vinyl sticker making, footwear, apparel, bag & case, airplane, package, advertisement, furniture, lamp, box, color print, packing, car mat, apparel, sofa, seat, car seat cover, car floor mat, car carpet, handbag, shoe industry, clothing industry, composite material industry, luggage industry, automobile industry, advertising and printing industry, electronic industry, decoration industry, furniture industry, and so on.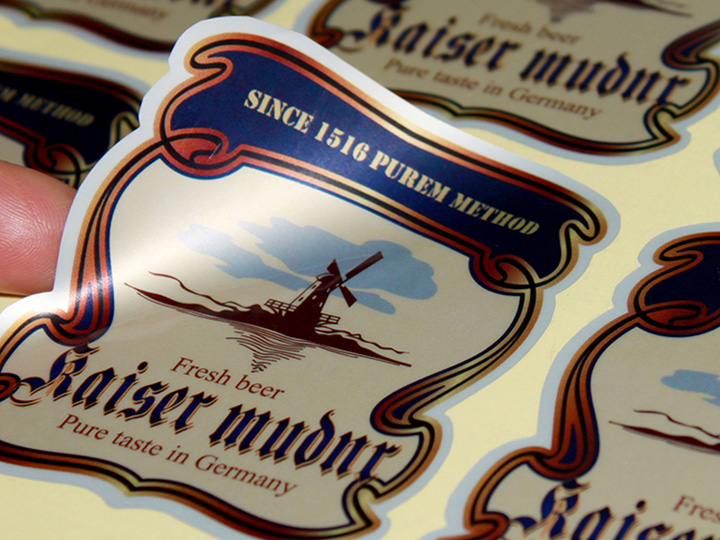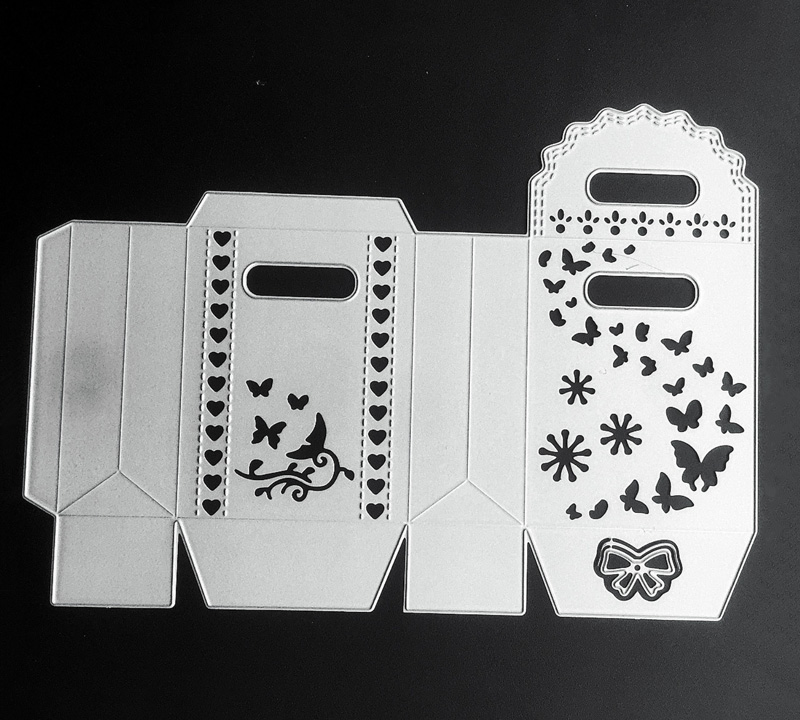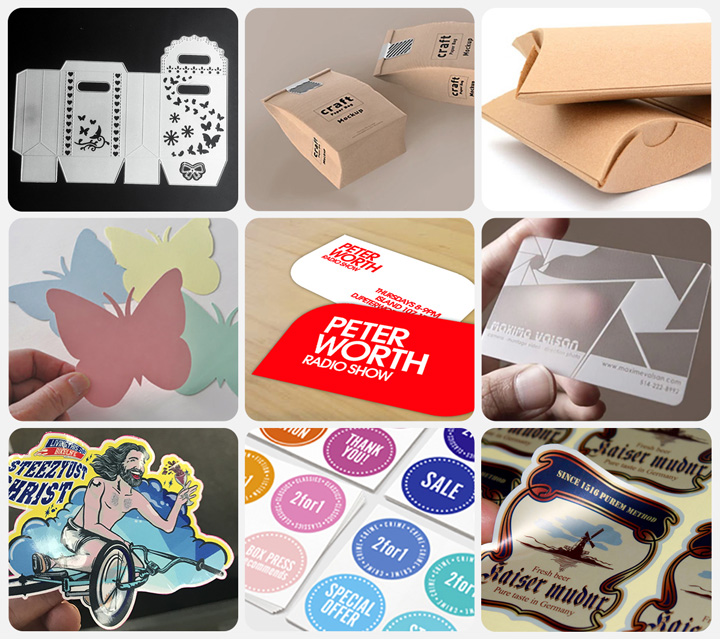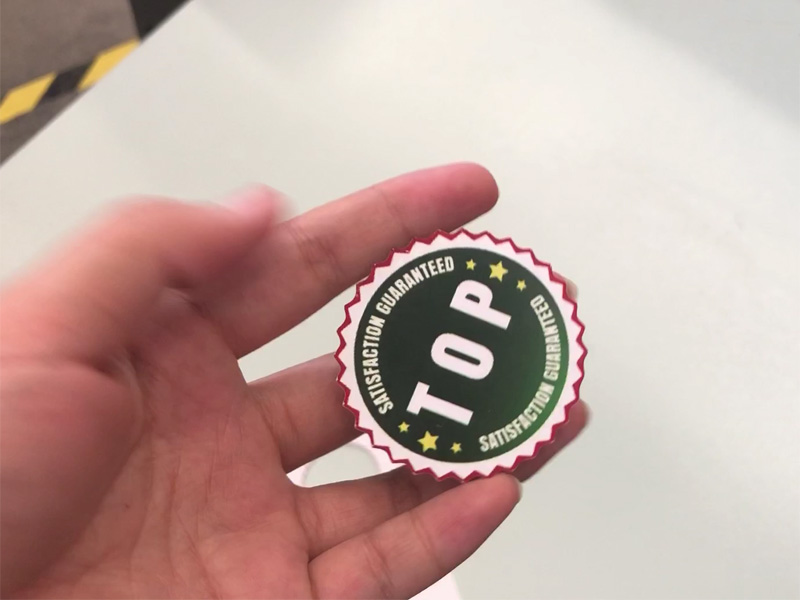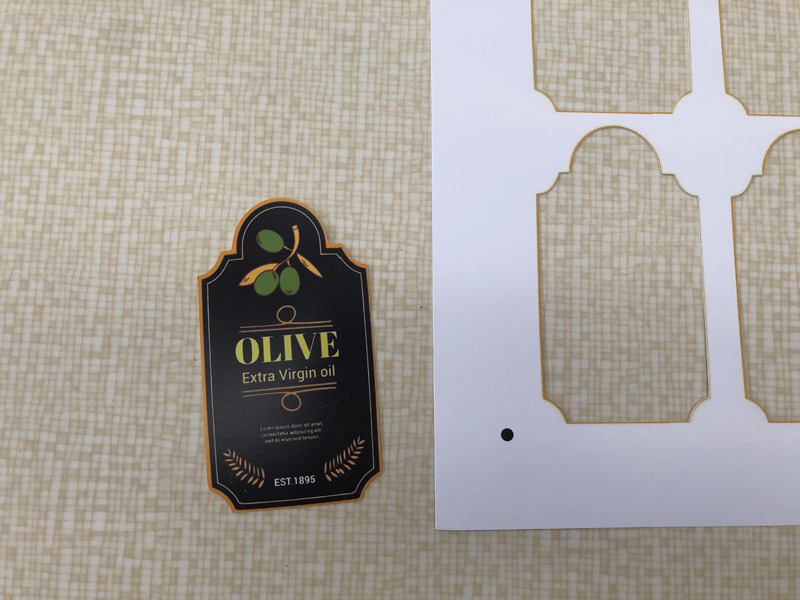 Materials for Flatbed Vinyl Cutter & Cutting Plotter
Flatbed vinyl cutting machines are used to cut many kinds of soft materials and some hard materials as well, including cardboard, paperboard, KT board, grey board, honeycomb board, lamp piece, car sticker, PP Adhesive material, banner cloth, printing cloth, PVC foam board, corrugated board, acrylic board, PVC board, paper, cloth, fabric, mash, jean, fiber, multi-layers leather, PU, corrugated board, honeycomb board, chipboard, plastic corrugated board, rubber, shoe insole, EVA foam, PE foam, thick foam, car mats, acrylic, plastic, composite materials and more.
Flatbed Vinyl Cutting Plotter Projects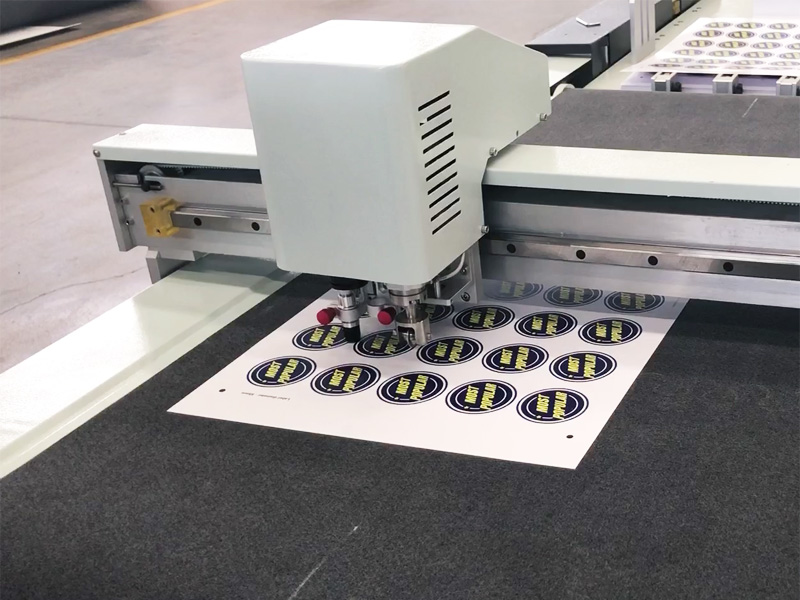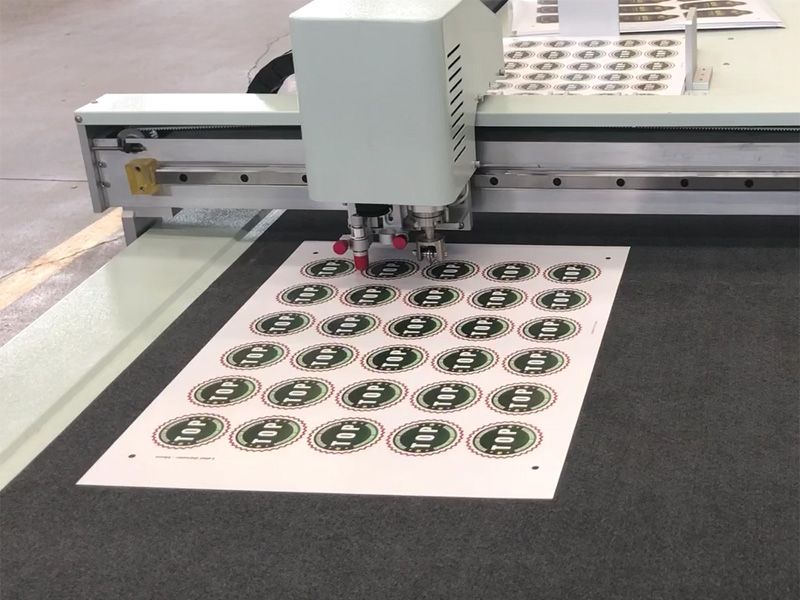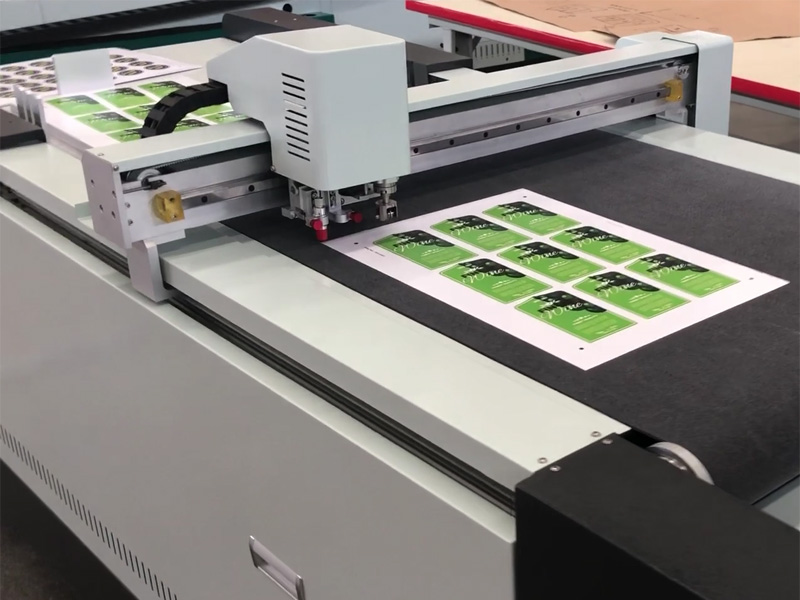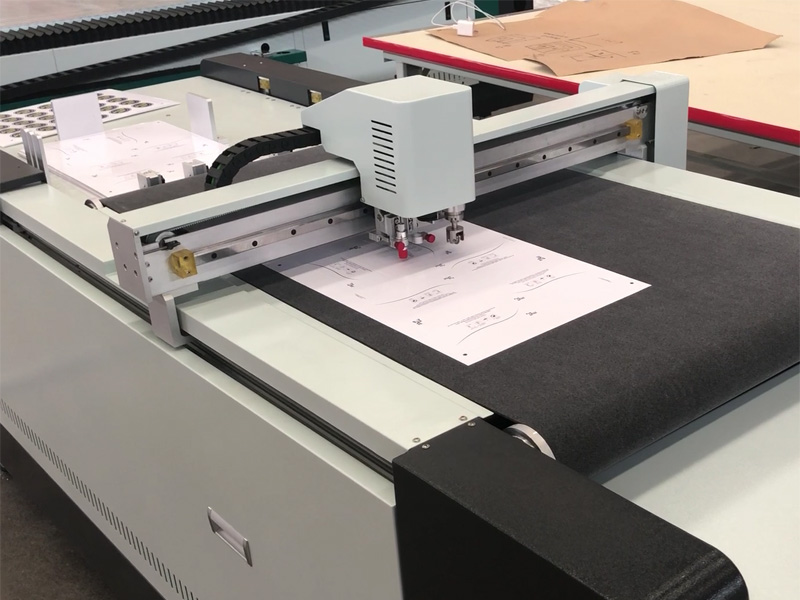 Warranty & Service for CNC Flatbed Vinyl Cutting Plotter
Pre-Sale Service
1. Free Sample Making:
Before you buy the digital vinyl cutting machine, please send your samples or products CAD graphics to our company, we will do cutting here and make video to show you the cutting effect.
2. Customized Machine Design:
We accept the customized digital flatbed vinyl cutting machine, our company has an experienced professional design team, we can give you our professional suggestions according to your requirements and design a cost-effective machine for your business requirements.
3. Inquiries are typically answered within 24 hours.
4. Factory Visiting:
Welcome to visit our factory to test & inspect the digital cutting machine before you buy.
After-Sales Service
1. Machine Warranty
The warranty is 12 months after shipment date. During the warranty period, the main accessories (except the wearing parts) are replaced free of charge because of the quality problems under the normal operation, but due to improper operation, also well-solved, but not free of charge.
2. We have an experienced after-sales team and a complete after-sale system.
3. Factory trainning support, video technical support, online support, engineers available to service machinery overseas.
Packaging & Shipping for CNC Flatbed Vinyl Cutter
1. Standard plywood case packing for exporting, which can guarantee the digital flatbed vinyl cutter safety during the long-distance transportation.
2. Delivery time: 18 days after received the full payment.
International Shipping Around the World
All the CNC machines can be shipped worldwide by sea, by air or by international express logistics via DHL, FEDEX, UPS. You are welcome to get a free quotation by filling up the form with name, email, detailed address, product and requirements, we will shortly contact you with the full information including the most suitable delivery method (fast, secure, discreet) and freight.