Are you looking forward to 4×8 plasma table plans? Review 2023 best budget CNC plasma sheet metal cutting machine with 48×96 inch table top, which can cut steel, copper, brass, aluminum, alloy, iron and custom sheet metal fabrication plans. Now the cheap 4×8 CNC plasma sheet metal cutting table for sale at low price.
Demonstration Video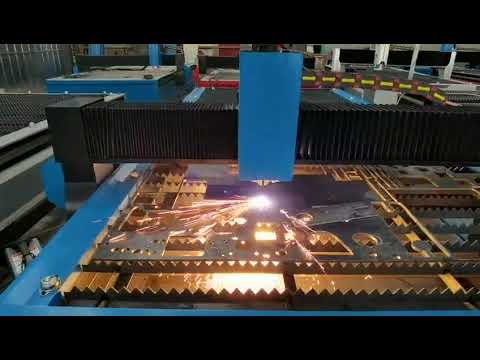 Product Details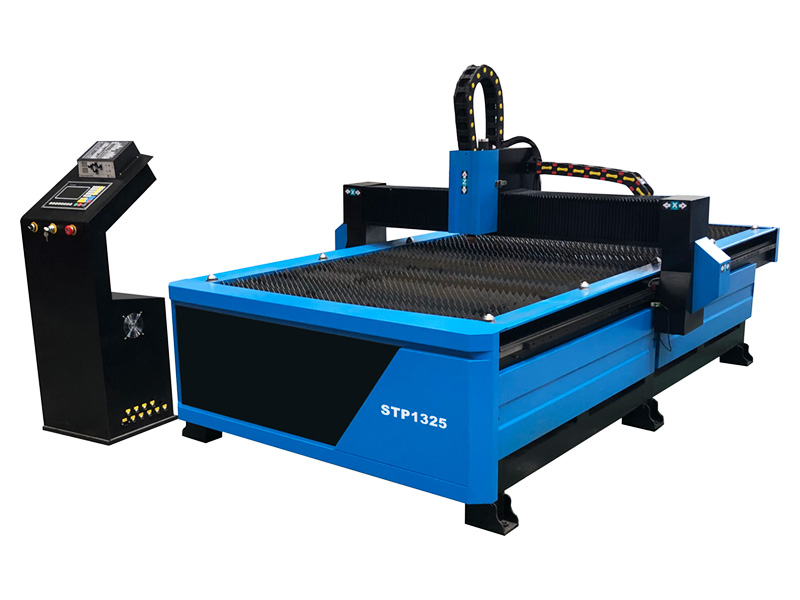 2023 best budget 4×8 CNC plasma cutting machine is a type of commonly used automatic plasma CNC cutter table for metal fabrication plans with a wide variety of purposes, the CNC plasma cutter machine carries a plasma torch over a 4×8 plasma table (48″x96″ plasma table) based on programed X-Y axis coordinates.
2023 Best Budget 4×8 CNC Plasma Sheet Metal Cutting Machine Features & Advantages
1. The beam uses light structural design, with good rigidity structure, light dead weight and small movement inertia.
2. The gantry structure, X, Y axis all adopt straight rail that make the machine driving smoothly with high-precision.
3. Aiming at cutting three dimension LED character, trough metal panels and floor cutting, the accuracy can reach good.
4. The CNC plasma cutting table is equipped with other advertise equipment, forming the advertising word processing pipe line. Completely solve the traditional manual processing methods. Improve the efficiency of several times.
5. The cutting mouth is small, tidy, and avoid a second dressing processing.
6. The CNC plasma cutting table is used to cut iron sheet, aluminium sheet, galvanized sheet, hundred steel plates, sheet metals and so on.
7. High cutting speed, high precision, low cost.
8. The numerical control system disposes high, the automatic striking arc, the performance is stable.
9. The plasma cutting machine supports Wentai, Astronautics Haire, ARTCAM softwares.
10. The control system uses the U-disk exchange processing document, easy to operate.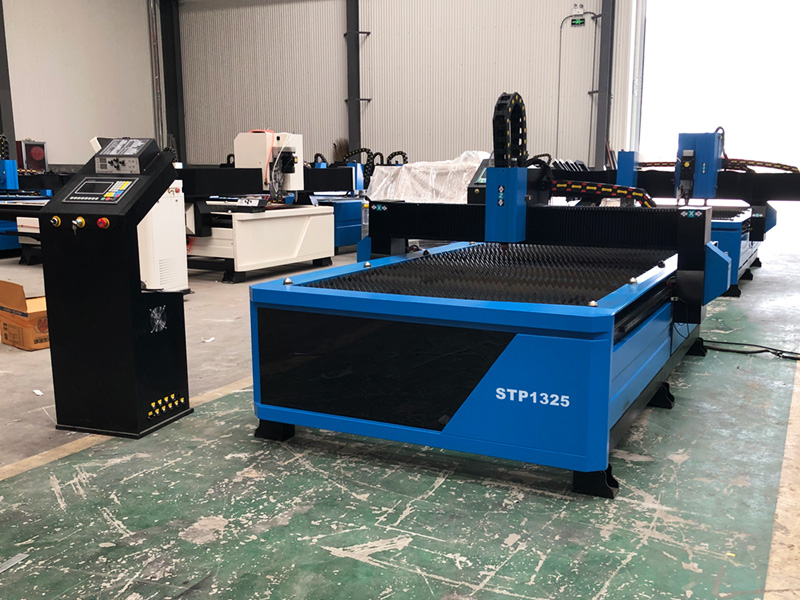 Technical Parameters of 2023 Best Budget 4×8 CNC Plasma Cutting Machine for Custom Sheet Metal Fabrication
Model

STP1325

Table Size

4×8

Working Area

1300mm*2500mm

Power Supply

65A – 200A

Cutting Thickness

0.5-30mm or Customize

Driving System

3 phases leadshine brand stepper motor

Input Voltage

380V, 50HZ

Guide Way

Taiwan Hiwin square guide rails

Control System

Beijing START control system

Connect Way

USB

Working Model

Untouched ARC striking

Cutting Speed

0-7500mm/min (According to the materials)

Graphic Format Supported

G code, *uoo, *mmg, *plt

Software Supported

CorelDraw, PhotoShop, AutoCAD, TAJIMA

Optional Parts

America Hypertherm power supply

Rotary device to cut pipes and tubes
2023 Best Budget 4×8 CNC Plasma Sheet Metal Cutting Machine Details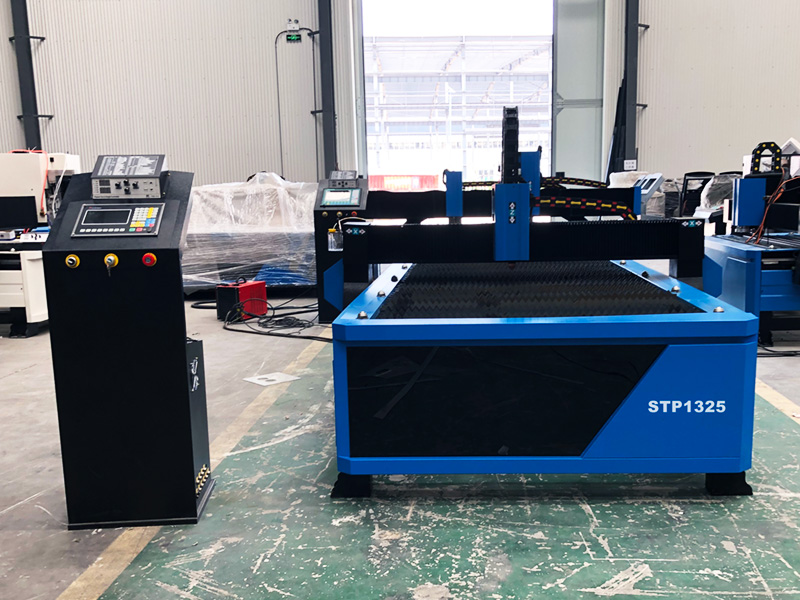 4×8 CNC plasma cutting machine control system: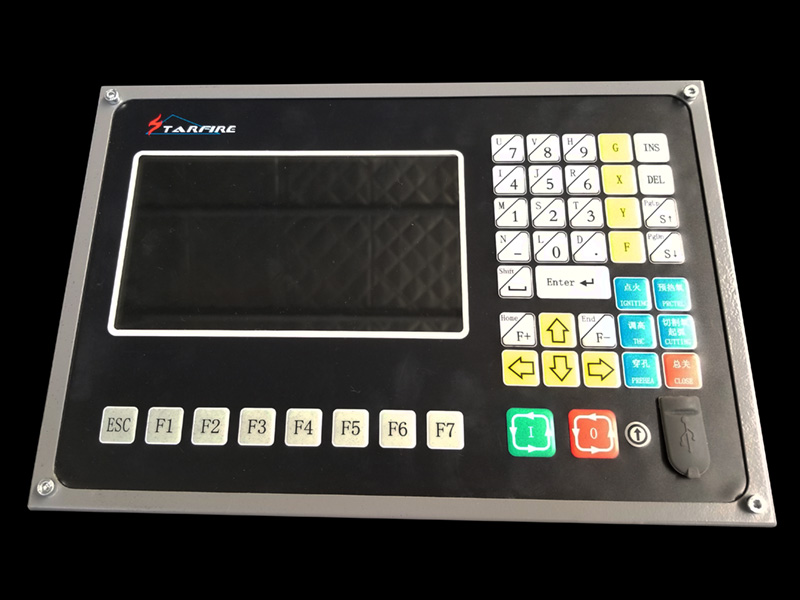 CNC plasma cutting head: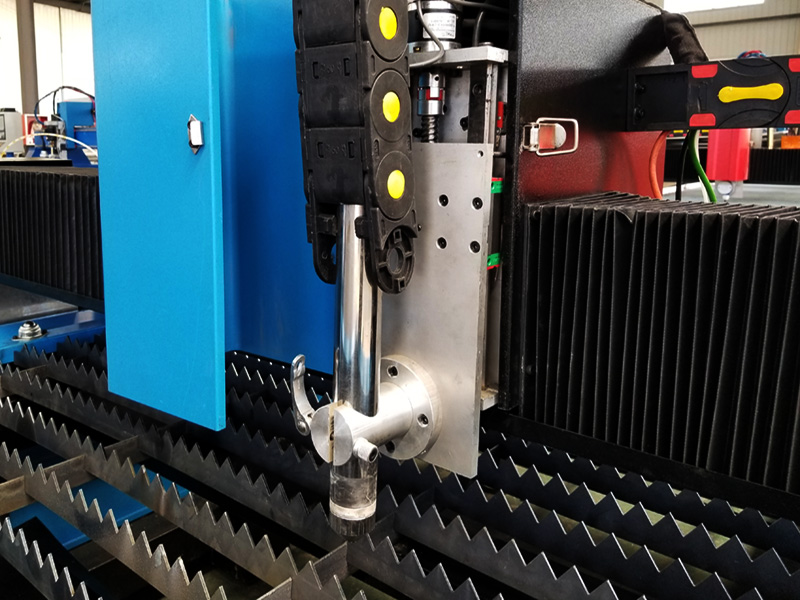 4×8 CNC plasma cutting machine sawtooth cutting table: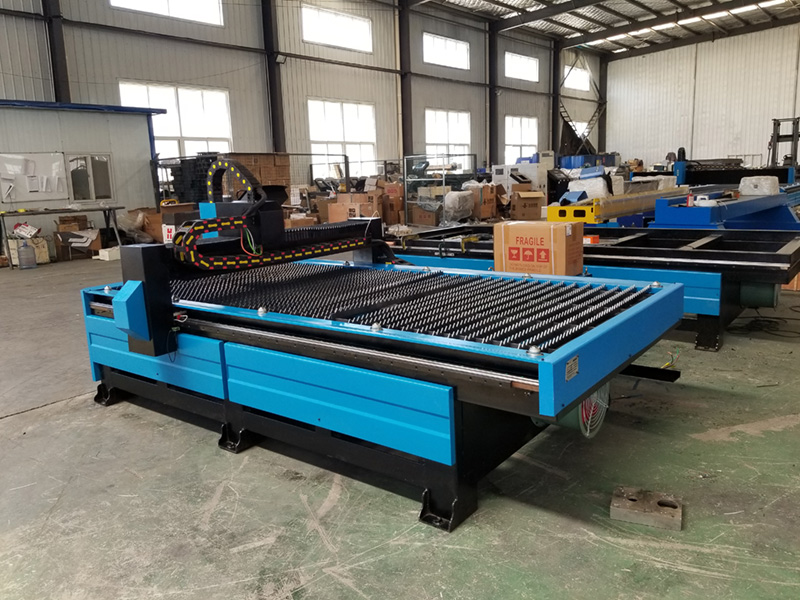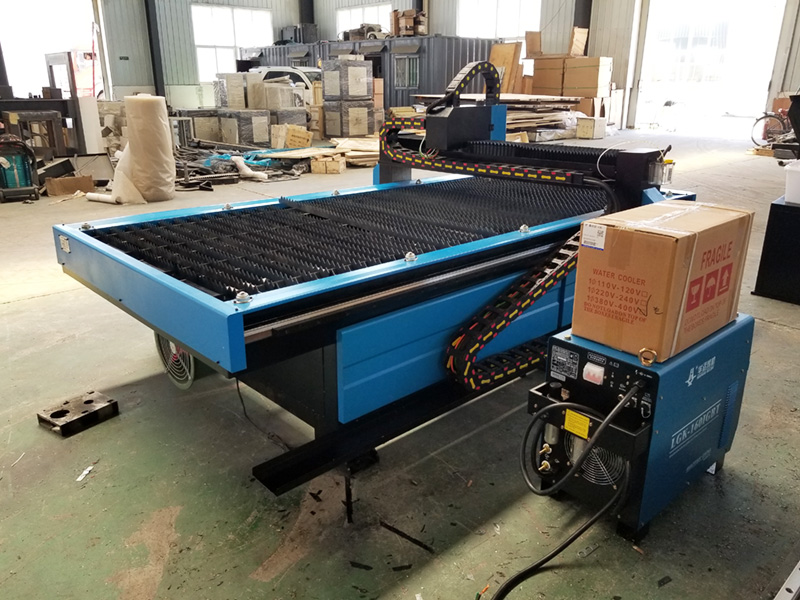 Identification Plate for STP1325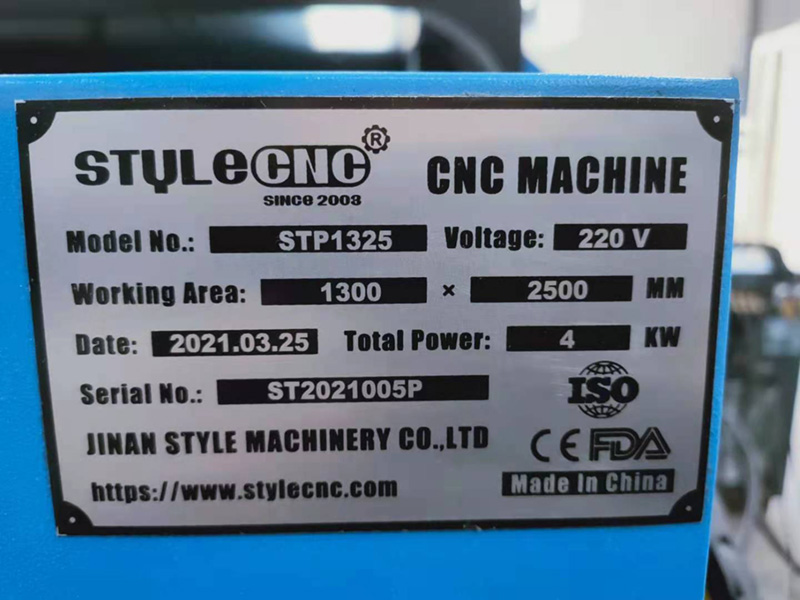 Applications of 2023 Best Budget 4×8 CNC Plasma Cutting Table for Sheet Metal Fabrication
Application Industries: Sheet metal, kitchenware, components, decorations industry.
Application Materials: Stainless steel, mild steel, brass, copper, aluminum alloy, sheet metal, spring steel, gold, silver, etc.
4×8 CNC Plasma Cutting Table for Custom Sheet Metal Fabrication Projects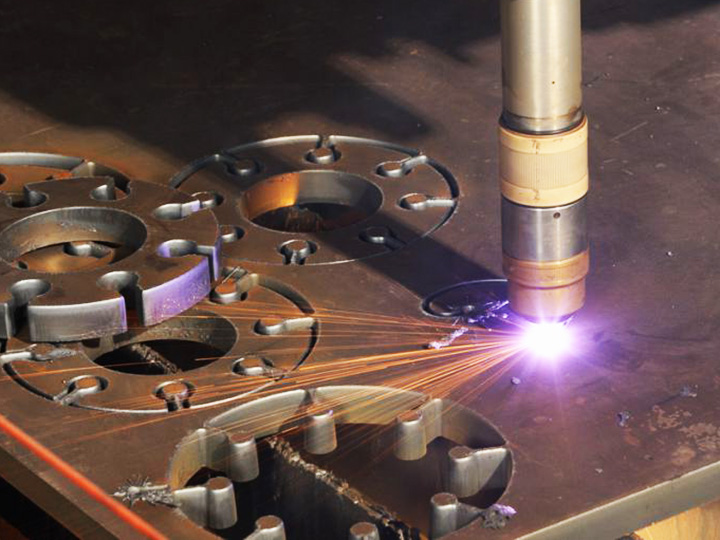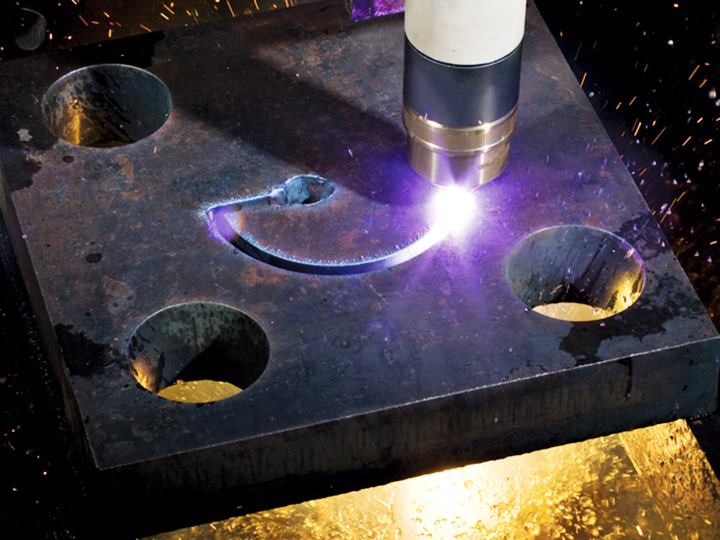 2023 Best Budget 4×8 CNC Plasma Cutting Machine with Flame for Custom Sheet Metal Fabrication Projects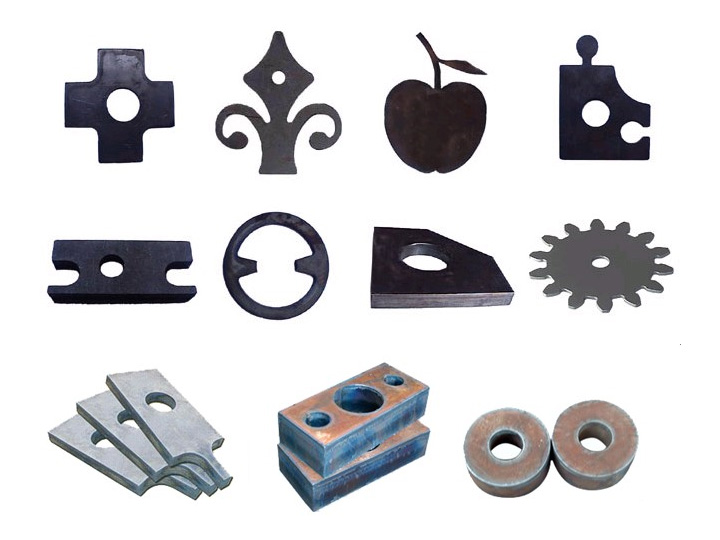 International Shipping Around the World
All the CNC machines can be shipped worldwide by sea, by air or by international express logistics via DHL, FEDEX, UPS. You are welcome to get a free quotation by filling up the form with name, email, detailed address, product and requirements, we will shortly contact you with the full information including the most suitable delivery method (fast, secure, discreet) and freight.
Post A Review
Customer Reviews and Testimonials
Nicholas

from Canada

This is probably the best deal on a solid plasma cutter you are going to get. I bought my unit a bit over 1 years ago. While it's just for hobby use it sees a lot of work. Can't speak on how it runs on 110v as I've only ever run the unit on 220v. I've used this unit to cut sheet metal. I cut 250 steel plate with it to build some axle gussets, and I was surprise what it would cut. Well worth the money.

Megan

from United States

I have never owned an automatic plasma cutter with CNC controller. Bought the STP1325 to upgrade my car repair shop. Came in well packed, and everything is tight and fit well as you would expect. I used it for cutting some mild steel plates, worked well and got the job done accurately with faster speed than a manual plasma cutting tool.