2023 best acrylic laser cutting machine is used to cut plastics, clear and colored acrylic sheets (plastic glass, lucite, plexiglass) as letters, numbers, signs, logos, patterns, arts and crafts. Now the affordable laser acrylic cutter for sale at a low price.
Demonstration Video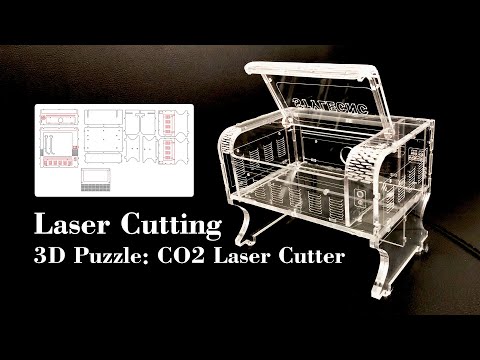 Product Details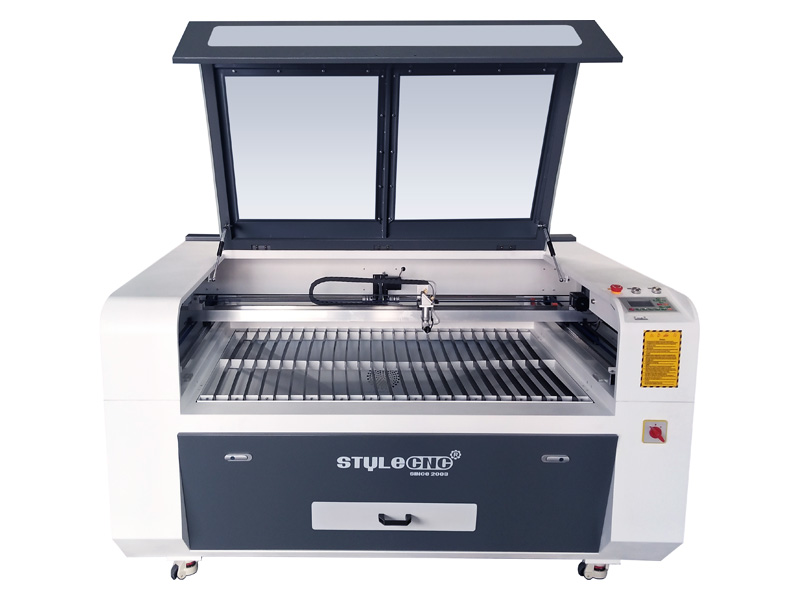 Do you have DIY acrylic laser cutter kit plans or need to buy an affordable acrylic laser cutting machine? Review the 2023 new laser acrylic cutter buyer's guide as follows, we'll offer you 2023 best laser cutting machines for acrylic and plastic with custom laser acrylic cutting service to fit your 2D/3D laser cut acrylic projects, ideas and plans.
What is Acrylic Laser Cutter?
Acrylic is a transparent plastic homopolymer known more usually by the trade name "plexiglass". Acrylic is very similar to polycarbonate in that it is suitable for using as an impact resistant alternative to glass. There are clear, white, black, bullet-resistant, mirrored, matte finish, non-glare, sandblasted (frosted), or UV filtering acrylic sheets in the world. When you work on acrylic engraving and cutting in your work shop or home shop, you should buy a laser cutter with CO2 laser source. So, Let's take a guide to learn what is a laser cutter for acrylic?
What is Plastic Laser Cutter?
A laser plastic cutting machine is a type of CNC laser cutter for polyethylene terephthalate (PET or PETE), high-density polyethylene (HDPE), polyvinyl chloride (PVC or vinyl), low-density polyethylene (LDPE), polypropylene (PP), polystyrene (PS or styrofoam), and other plastics.
Plastic laser cutting machine is mainly used to cut various polymer materials such as engineering plastics, foam plastics, general plastics. The laser plastic cutting machine has accurate cutting, fast speed, simple operation, personalized processing process and precision, simulation display of laser head running track, multiple path optimization functions, and adopts professional automatic typesetting system to ensure maximum materials & costs saving.
2023 Best Acrylic Laser Cutting Machine Features
1. Taiwan HIWIN square linear guide rail installed on X Y axis, make sure the works stably and precisely.
2. The acrylic laser cutter machine is equipped with square tube framework, with more than 40% higher fuselage strength than iron sheet structure. This design prevents the laser machine from quivering, resonance and distortion during long term work.
3. New-style high-efficiency laser tube is adopted. Laser beam is more stable than the traditional type. Usage age is more than 10000 hours.
4. Red dot position system is added in standard configuration, contributing to simple and precise working position.
5. Humanized and modern appearance showing RECI's consistent humanity idea, making operation and maintenance quite easy.
6. Advanced DSP control system, with professional motion control chip, has the function of consecutively high-speed curve cutting and the shortest path selection, which largely improves your working efficiency.
7. USB offline control system makes the operation more convenient and faster.
8. Automatic up-down table can be chosen for thicker materials and higher objects.
2023 Best Acrylic Laser Cutting Machine Technical Parameters
| | |
| --- | --- |
| Model | STJ1610 |
| Working Area | 1600mm*1000mm |
| Laser Power | RECI 90W – 180W |
| Laser Type | Sealed CO2 Glass Laser Tube |
| Cooling Mode | Water cooling and Protection System |
| Reposition Accuracy | ±0.01mm |
| Compatible Software | CorelDraw, Photoshop, AutoCAD |
| Engraving Speed | 1 – 60,000 mm/min |
| Resolution Ratio | ≤0.0125mm |
| Position System | Red Light Pointer |
| Graphic Format Supported | PLT, DXF, BMP, AI, DST |
| Driving System | Stepper Motor |
| Working Voltage | 220V, 50Hz or 110V, 60Hz |
| Operating Temperature | 0 – 45°C |
| Operating Humidity | 5 – 95% |
| Optional Parts | Up and Down Table, Rotary Attachment |
| Net Weight/Gross Weight | 480KGS/550KGS |
2023 Best Acrylic Laser Cutter Machine Details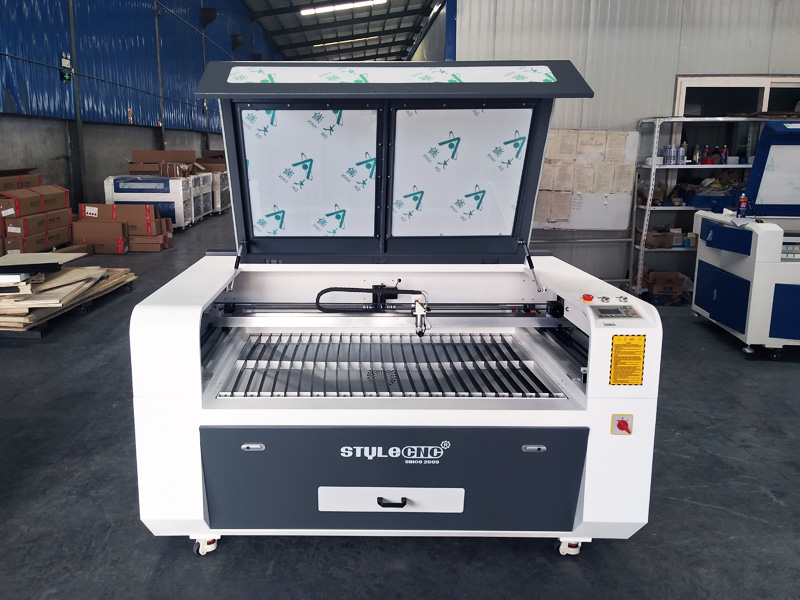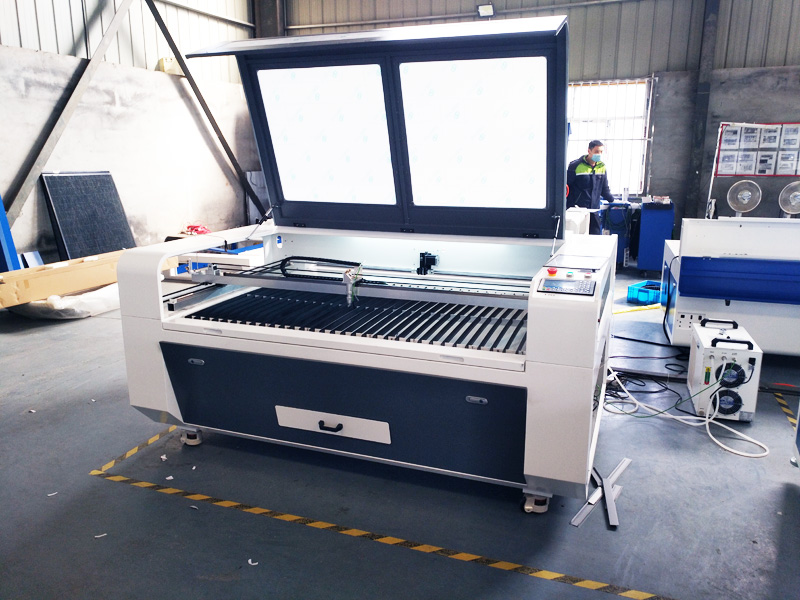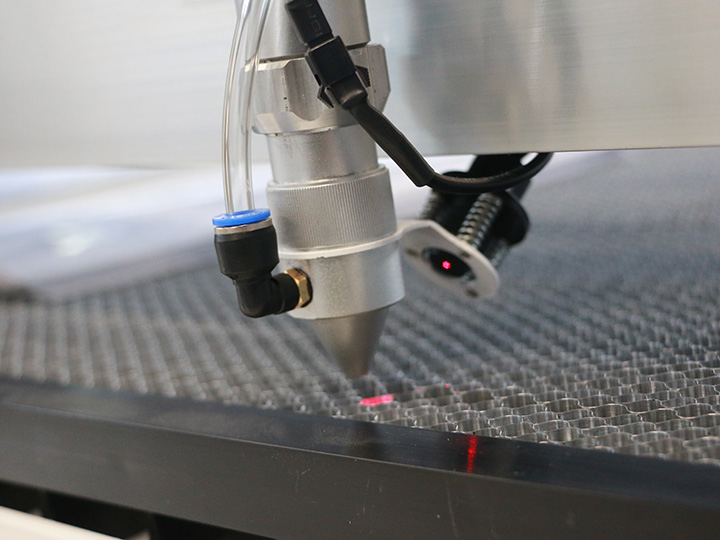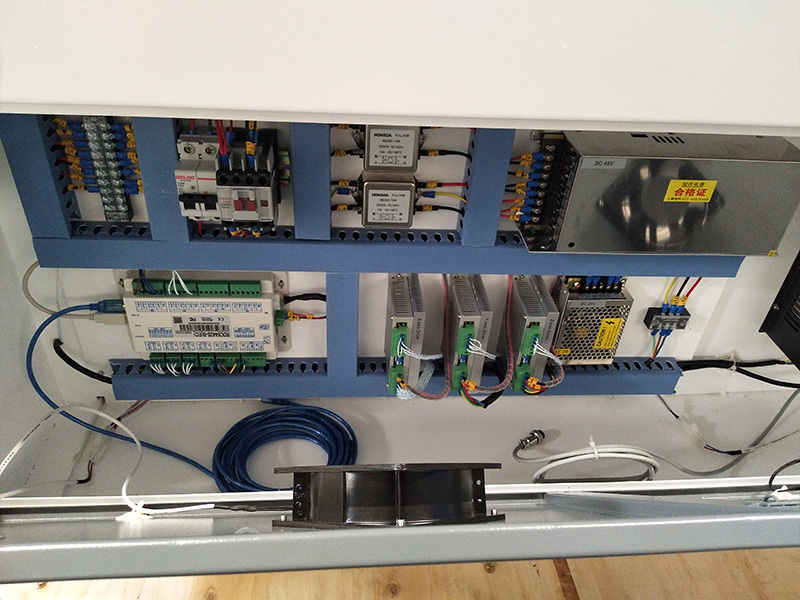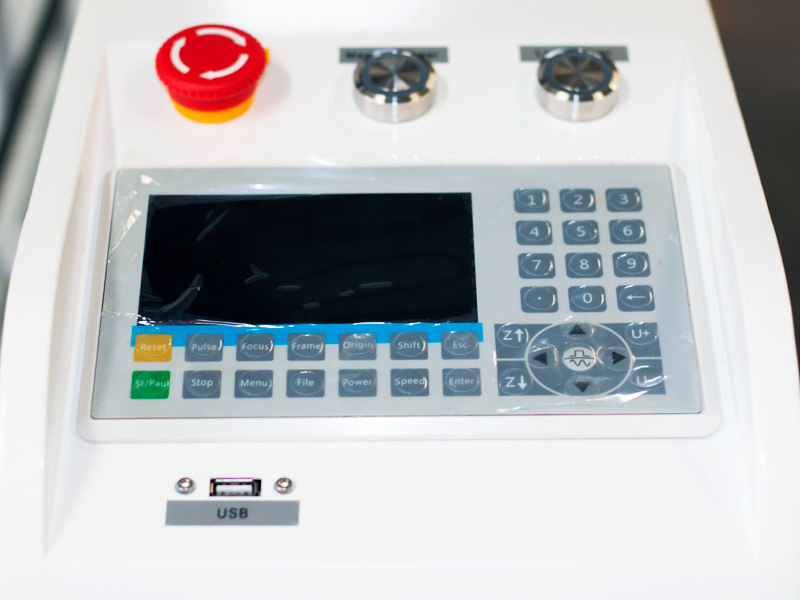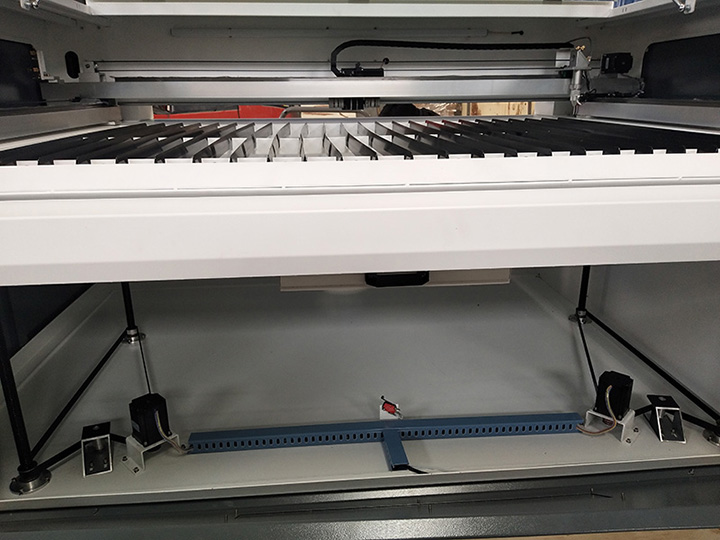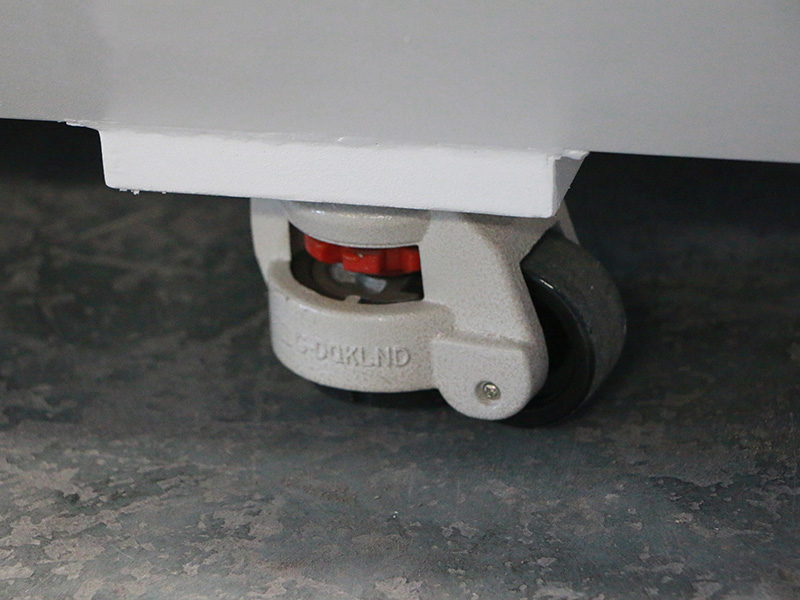 2023 Best Laser Acrylic Cutting Machine Applicable Industries
Acrylic laser cutting system is applied to acrylic, cloth, leather, toys, computer embroidery cutting, mould, crafts, bamboo and wood, advertising and building decoration, packaging and printing, paper products industries with affordable price.
2023 Best Laser Acrylic Cutting Machine Applicable Materials
Acrylic laser cutting system is available for engraving and cutting acrylic, color plates, ABS board, rubber, plastic, cloth toys, leather, wool, crystal, glass, ceramic tile, jade, bamboo products, wood products.
Laser acrylic cutting machine price is differet, it is decided by the working size required and laser tube watts, hope you can tell us the below answer and then we can recommend the best acrylic cutting machine to you.
1. What material do you want to engrave or cut?
2. What's the size of your engraving or cutting material? (length, width and thickness)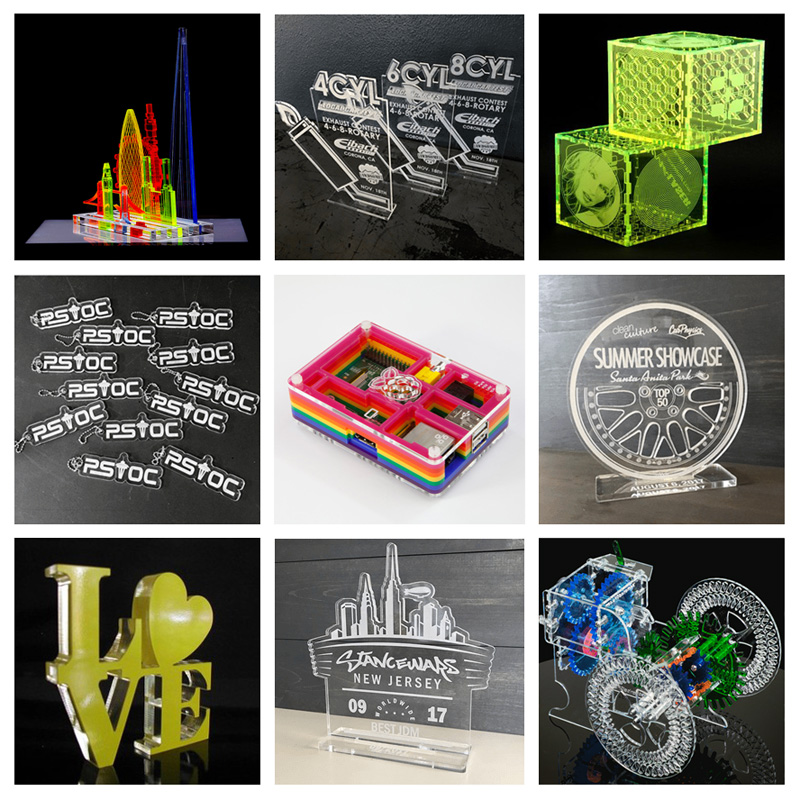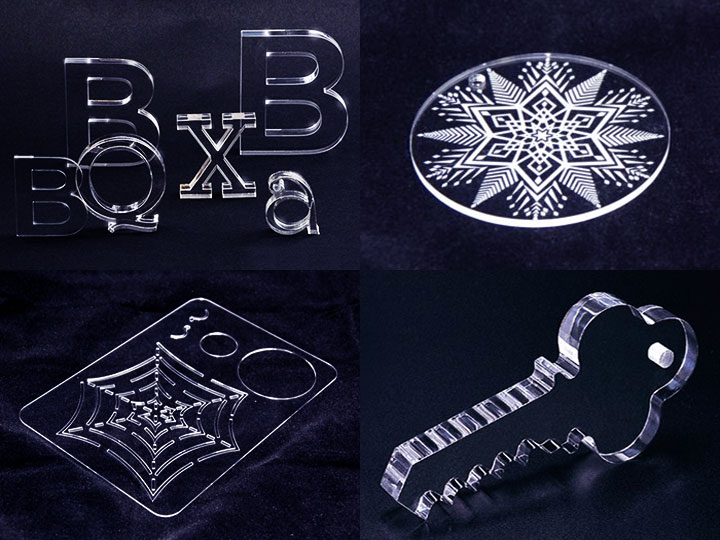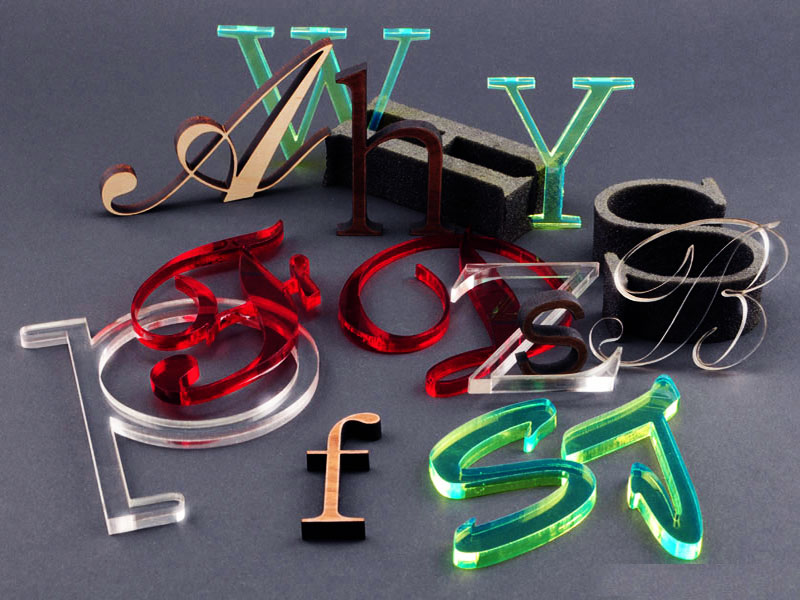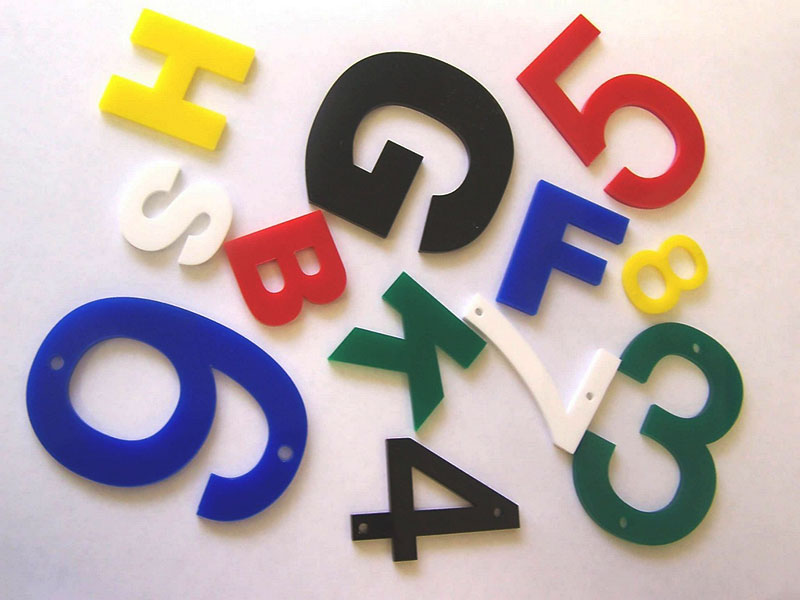 Laser Cut Plastic Projects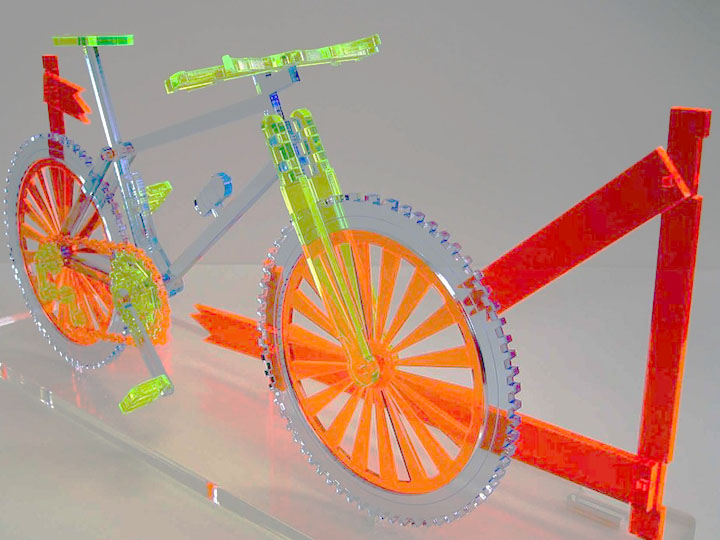 Acrylic Laser Cutting Machine Package
How to Laser Cut Acrylic?
Many friends have reported to us that it is very troublesome to cut acrylic, and it is prone to problems such as uneven cutting surface, strong concave and convex, white cutting edges, and melting edges caused by reflection of honeycomb panels. What should we do?
Compared with the usual cutting of plywood, the cutting of acrylic does not seem to be as simple as imagined, and it is not necessary to follow the cutting parameters of the wood to achieve the best results. In order to cut the acrylic to be flat and smooth, the edges are not whitish and the honeycomb panel is not reflective, we have made a simple analysis of this acrylic cutting test below.
1. The power is set to 65%-70%.
The minimum power and maximum power are set because the speed when cutting straight lines is faster than cutting corners. We said that the faster the speed, the shallower the cut. Therefore, in order to be able to cut the sample through, we usually set the minimum and maximum power.
2. The speed is set to 5mm/s.
We all know that the faster the speed, the higher the processing efficiency, so we will increase the power as much as possible to increase the speed when cutting general materials, but acrylic is different, too fast speed will make the cut surface uneven and uneven. sense, so in order to cut out a smooth effect. We need to keep in mind when setting the parameters: increase the power, reduce the speed.
3. Do not blow air when cutting.
When many people cut acrylic, they will have the problem of white cut surface. This is because they use air blowing when cutting, so if you want to cut a smooth effect, please turn off the air blowing. When cutting acrylic without blowing air, please be sure to guard it. Because there is no flame retardant with strong air blowing, the material is easy to catch fire during the cutting process. If you find a fire, please turn off the machine in time.
4. Overhead cutting.
When cutting acrylic, if we want to avoid the edge fusion problem caused by the reflection of the honeycomb panel, we can solve it by overhead cutting.
In Conclusion
To sum up, we know that when cutting 6mm acrylic, we might as well set the power to 65%-70% and the speed to 5mm/s. At the same time, choose not to blow air during the cutting process, which can be used when appropriate. The overhead cutting method is used to solve the reflection problem of the honeycomb panel; of course, but if we want to cut the frosted effect, we only need a simple step, that is, turn on the blowing air, so that the cut acrylic will have a frosted appearance. effect.
FAQs for Acrylic Laser Cutter
How Much Does a Acrylic Laser Cutter Cost?
If you have an idea to buy a acrylic laser cutter, you may wonder how to get a final price? According to different driving system, control system, laser powers, laser sources, laser software, spare parts, other hardwares and softwares, you will get a final price range from $3,000.00 to $5,500.00. If you want to buy overseas, the fee of shipping costs, tax and customs clearance should be included in the final cost.
Is a Acrylic Laser Cutter Hard to Use for a Beginner?
We helped a lot of beginners in acrylic laser machines, if you have a basic knowledge of computers and are willing to spend a little time on learning, it is not too hard. When you ordered a Acrylic laser cutting machine from STYLECNC, we will send the user manual and operating videos to you, you can also get the 24/7 free online service by calling, email, whatsapp, livechat or remote desktop with teamviewer.
How to Pay for a Acrylic Laser Cutting Machine?
You can pay via: 1. TT (Telegraphic Transfer) is the method of payment by electronic transfer of funds from one bank account to another. Telegraphic transfer is a fast nature of the transaction, which can be complete within two to four business days. 2. e-Checking is available to buyers with checking accounts from any bank in the United States. 3. Credit card payments with Visa or Mastercard are supported.
How to Ship a Acrylic Laser Cutting Machine?
All acrylic laser engraving cutting machines can be shipped worldwide by sea, by air or by international express logistics via DHL, FEDEX, UPS. You are welcome to get a free quotation by filling up the form with name, email, detailed address, product and requirements, we will shortly contact you with the full information including the most suitable delivery method (fast, secure, discreet) and freight. A Acrylic laser machine firstly should be packaged well in a free-fumigation wooden crate. Usually, we deliver the machine by ship, sometimes, as customer's requirements, we can also deliver by air or by train. When the laser machine arrived at your sea port or destination, you can pick up with the bill of lading we offered. We can also arrange the cargo agent to send to your door.
How Much Does it Cost to Ship a Acrylic Laser Cutter?
You are welcome to get a free quotation by filling up the form with name, email, detailed address, product and requirements, we'll estimate the shipping cost for your Acrylic laser machine. Please note, customs fees and additional fees may apply for international shipments. Contact your local customs office for more information. If you want to get the final price, please contact us to get a free quotation, we'll calculate the final price of the required laser cutting machine.
How to Choose a Acrylic Laser Cutting Machine Manufacturer?
As a guaranteed acrylic laser engraving cutting machine manufacturer and supplier, STYLECNC provides all kinds of best acrylic laser cutters for sale to fit your works. STYLECNC's acrylic laser cutting machines adopt genuine Acrylic laser cutting software and acrylic laser cutting system, the best acrylic laser machine parts. STYLECNC offers cost price for your acrylic laser cutting plans without any intermediate, you will get the best acrylic laser machines with the affordable price from us. STYLECNC also offers smart acrylic laser cutting solutions, 24/7 one-to-one Acrylic laser cutting service and support, which is available free.
Do You Have Service and Support for Acrylic Laser Cutters?
As a professional acrylic laser engraving cutting machine manufacturer and supplier, STYLECNC will supply all Acrylic laser machines with training video and user's manual in English for installing, operation, maintenance and trouble-shooting, and shall give technical guide by remote, such as TeamViewer, E-mail, Telephone, Mobile, Whatsapp, Skype, 24/7 online chat, and so on, when you meet some problems of installation, operation or adjusting. You can come to our factory for training. We will offer professional guidance, direct and effective face-to-face training. Here we have assembled equipment, all sorts of tools and testing facility. Training Time: 3~5 days. Our engineer will do a door-to-door instruction training service at your local site. We need your help to deal with the visa formality, prepaid traveling expenses and accommodation to us during the business trip and service period before their dispatch.
Do You Have Warranty for Acrylic Laser Cutters?
As a top acrylic laser engraving cutting machine brand in the world, STYLECNC promise: 1. 1-3 years for the whole machine. 2. Long life-time maintenance, after-sale department will offer 24/7 English online support. 3. Except the damage artificially, we are responsible for offering the fittings free of charge during warranty. 4. After the warranty period expired, you only need to pay the actual maintenance cost. 5. Certificate support: CE, FDA, SGS.
Do you have Customization Service for Acrylic Laser Cutters?
Usually, we will manufacture acrylic laser engraving cutting machines as our common design. We have a broad range of capabilities and manufacturing strengths, which makes it possible for STYLECNC to customize our existing products for custom and OEM customers. 1. Table sizes could be customized designs. 2. Logos could be customized as your requirements. 3. Colors could be customized as your requirements. 4. Special configurations could be customer-oriented designing.
How to Buy a Acrylic Laser Cutter?
1. Consult:
We will recommend the most suitable acrylic laser cutting machine to you after being informed by your requirements.
2. Quotation:
We will offer you with our detail quotation according to the consulted acrylic laser machine.
3. Process Evaluation:
Both sides carefully evaluate and discuss all the details (technical parameters, specifications and business terms) of the order to exclude any misunderstanding.
4. Placing Order:
If you have no doubt, we will send you the PI (Proforma Invoice), and then we will sign a contract with you.
5. Production:
We will arrange the acrylic laser machine production as soon as receiving your signed sales contract and deposit. The latest news about production will be updated and informed to the acrylic laser cutter buyer during the production.
6. Quality Control:
The whole production procedure will be under regular inspection and strict quality control. The complete acrylic laser machine will be tested to make sure they can work well before out of factory.
7. Delivery:
We will arrange the delivery as the terms in the contract after the confirmation by the acrylic laser cutting machine buyer.
8. Custom Clearance:
We will supply and deliver all the necessary shipping documents to the buyer and ensure a smooth customs clearance.
9. Support and Service:
We will offer professional technical support and free service by Phone, Email, Skype, WhatsApp, Online Live Chat, Remote Service around the clock. We also have door-to-door service in some areas.
International Shipping Around the World
All the CNC laser machines can be shipped worldwide by sea, by air or by international express logistics via DHL, FEDEX, UPS. You are welcome to get a free quotation by filling up the form with name, email, detailed address, product and requirements, we will shortly contact you with the full information including the most suitable delivery method (fast, secure, discreet) and freight.