As an enterprise that has been deeply involved in the field of laser manufacturing for many years, SENFENG actively seeks cooperation opportunities with different industries and is committed to delivering advanced laser equipment to countries around the world. Therefore, SENFENG will participate in the following exhibitions in 2022 to promote communication and cooperation in the laser industry around the world.
Now, let me show you the latest exhibition information: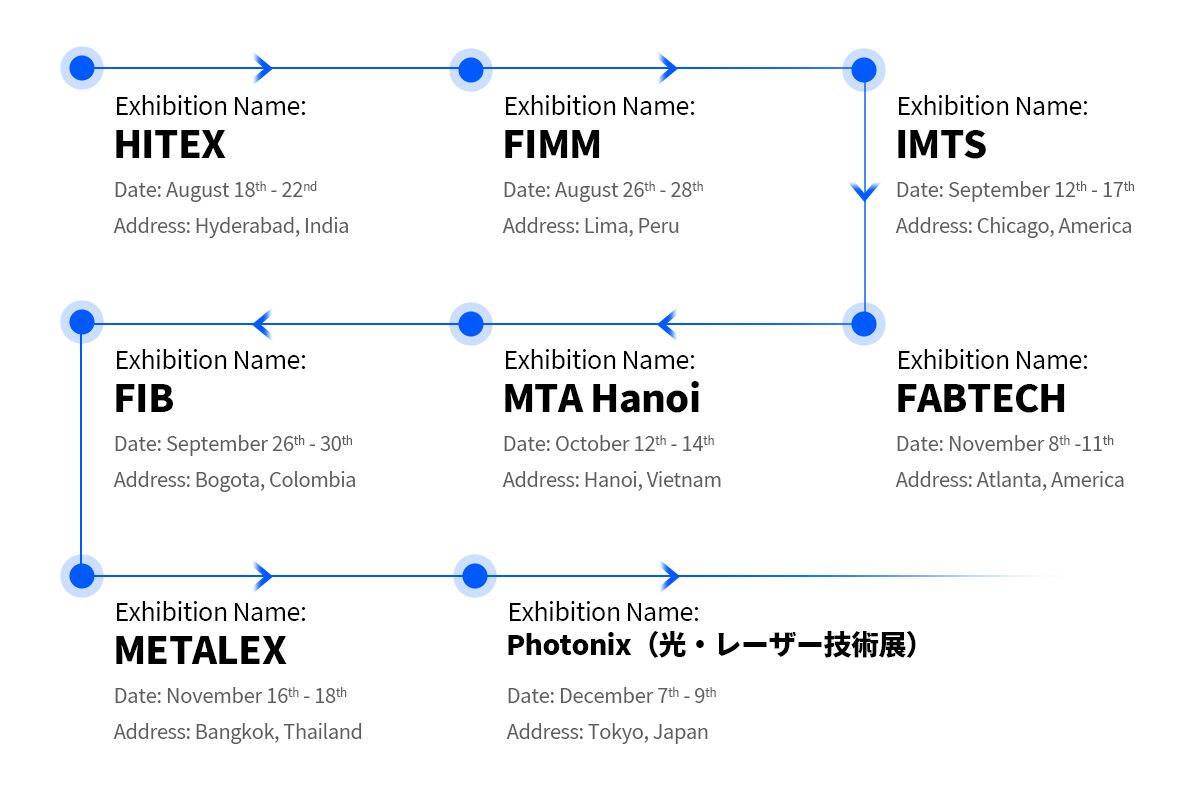 If you want to learn more about our machines and get more favorable prices, contact us and welcome to our exhibition site.
E-mail:[email protected]
Whatsapp:+86-13210546543
Source link: https://www.sfcnclaser.com/2022-exhibition-plan-senfeng.html